What's good y'all! Thanks for coming to check out my website and read about my journey to and through Prague! I am currently spending my last semester of undergrad studying Art and Social Change in Prague, Czech Republic with the School for International Training. I am truly grateful for this opportunity. This page, these photos, and these experiences that I write about would not be possible without many of you who are reading this right now. I'm thankful for Bowdoin College, Eastside College Prep, my internship at Stanford Health Care, my mom (I would still be packing if it weren't for her) and donations and support from friends and family. Capturing my journey is just one very small way I know how to show you my gratitude. I am extremely busy with classes, but I will do my best to share as much of my work as possible as quickly as possible.
Your continued support is also greatly appreciated. You can help by:
1) sharing my link with friends to help me get exposure
4) Sharing travel advice, tips, and connections
(a dollar goes a long way in Prague - $1: 24Ckz) 
*Get a high quality photo of your choice for supporting
​​​​
exploring cultural Centers in Central Europe 10/10 - 10/13

​​​​​
For 10 days, I traveled through Central Euorpe, discovering independent cultural centers and initiates. I stopped in Berlin, Germany, Wroclaw, Poland, and Žilina, Slovakia. It was a very inspiring trip, and I hope I can take what I learned from these cultural centers to eventually develop one back home. 
Berlin was too lit!!! I arrived on Thursday, October 10, after a 5-hour train ride from Prague. I Stayed in a pension-like space with 12 rooms on the campus of a cultural art center called UFA Fabrik.. I had a single as usual because I am the only guy on the trip. My class and I dropped our things off in our room before discussing some of Ufa Fabrik's challenges with funding, social outreach, and government support.
My class went out to dinner at this Italian restaurant across the street. I had Scampi Pasta with a cherry, banana, nectar type drink. For dessert, I had this flan-like rice pudding, but it wasn't sweet. There was a raspberry sauce that gave it some flavor. I was lowkey disappointed because I miss Mexican flan. Italy you're doing it wrong😂
On Friday morning, we got a tour of UFA Fabrik. The art combine/cultural center/community space has four theaters, a restaurant, a café, a free elementary school, a petting zoo, a bakery, and areas for visiting performing artists to live during their residencies. These entities work independently under UFA Fabrik for tax reasons.
UFA Fabrik is carbon neutral. The roofs are occupied by plants and vegetation, and there are alternative energy sources, solar power, and wind power. They also collect rainwater underground and use it for plumbing. I was wondering why the toilet water was a little brown when I got there.
After we took the metro and tram to Alexanderplatz to check out the House of Statistics. It is a huge, iconic building that once stored people's data during communism. It's being redeveloped right now. 20% of the space will be designated to a cultural center and 80% to businesses. This was a little concerning for me because gentrification is increasing in Berlin. As much as this space will drive the local economy, it may lead to higher rents for the poorer, minority community behind the building.
We had a lunch break then took a trip to Alexanderplatz to be tourists for a few hours. I went inside the Berlin TV tower, but there was a two-hour wait to get to the top, and I didn't have 22 Euros to spend. 
We later went to a railway station turned, cafe/club/cultural center called Zentrum für Kultur und Urbanistik Berlin (ZKU). It's a smaller artistic center that believes in the power of knowledge exchange and process-driven projects. We arrived to dozens of people from all over the world discussing the future of the planet and climate change. We met two artists in residency, one who lived in a silo on the campus and another from Honduras participating in the Berlin Festival of Lights. 
I had a donner for dinner, and it cost me 6 Euros. I had a giant sandwich and fries with mayonnaise. I felt like Samuel Jackson in Pulp Fiction. Later that night, I made a new friend who invited me to Club 8OH8 to watch British rapper Ocativian perform. It was super lit. I took the bus and train back to UFA Fabrik and didn't arrive until 3AM. Twas a solid
Saturday morning I went to the Memorial for Murdered Jews in Europe with my class. The space felt sacred, but I had mixed feelings about the tourists taking selfies while their children ran on top of the monument. We also went to check out the Berlin wall. Parts of the wall are visible all around the city. The whole thing is covered in commissioned artwork and graffiti. I respect Germany for acknowledging the worst of its past and the damage they've done to Jewish people through art. The first step to bettering the future is to learn from your past. America has a lot to learn…
After our class trip ended, I went with 3 of my classmates to explore Germany and find some food. We were super hungry and took the train back to the Memorial for Murdered Jews in Europe. We had brunch at Steel Vintage Bikes Cafe, and the caramel pancakes were fire! I posted a picture of it on Instagram, and I got a DM from my friend from Bowdoin asking if I was in Berlin. He told me he lives right above the cafe and he was coming down. I was so shocked!!! I completely forgot he was studying in Berlin and it was on a complete whim that we chose this cafe to eat. I introduced him to my study abroad classmates, and we went to check out the Brandenberg Gate. CRAZY how things line up sometime.
The day only got better. My host brother connected me with Tung, a highschool classmate from Prague who lives in Berlin. Tung invited me and my friend Dennil from Bowdoin to his Ex-Bosses birthday party in a rooftop garden apartment. I was nervous at first. Dennil and I were probably the youngest people there besides some of the boss' clients children. Everyone was wearing button ups and dresses, while Dennil and I were dressed in our streetwear. Us two young college kids were surrounded by architects, engineers, product designers, etc. No pressure, though. We made new friends talking about our studies and how we got to Berlin. There were free drinks and steaks, and so many dope people from all over the world. I eventually got to meet Tung's boss, John, who is the CEO of a startup that creates workspaces for small/growing businesses in Berlin. I wished him a happy birthday and showed my appreciation for inviting us by taking some photos for him.
Sunday was our last day in Berlin, so we had to go out strong. I had brunch with classmates down the street from UFA. We visited Checkpoint Charlie and were overwhelmed with the number of tourists. One of my classmates loves chocolate, so we went to Rausch Schokoladenhaus. The three-story building had sculptures of cars, airplanes, and famous German buildings made out of chocolate. I was in awe and wanted to bite everything in sight. We sat down at the chocolate bar upstairs, and I ordered a warm chocolate cake with ice cream. Twas FIRE!!! I can still taste it when I think about it.
We visited the Mauerpark Flea Market. I've been to flea markets before, but I've never seen anything like this. It was like Dolores Park in the summer, but with musical performances, food stands, and hundreds of kiosks. There were so many things I wanted to buy. Fela Kuti and Wu-Tang records, a 10 euro windbreaker with sleeves too short for my arms, and some old compact and medium format cameras. I was in heaven but didn't take anything to go except for the strong urge to return to Berlin. Our train to Poland was leaving soon and my time with the city was running out. I don't know when, but I will definitely be back! Don't miss me too much, Berlin.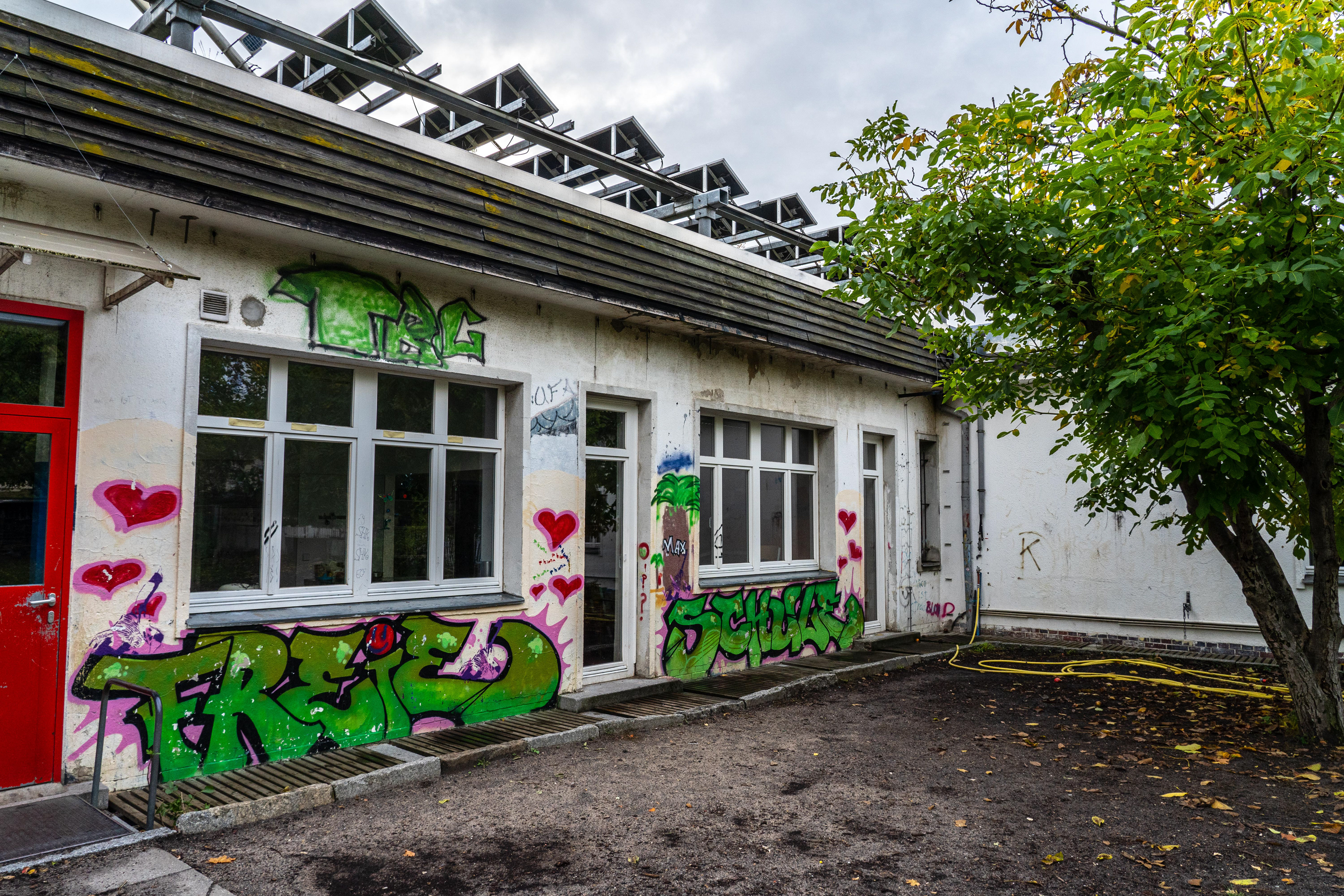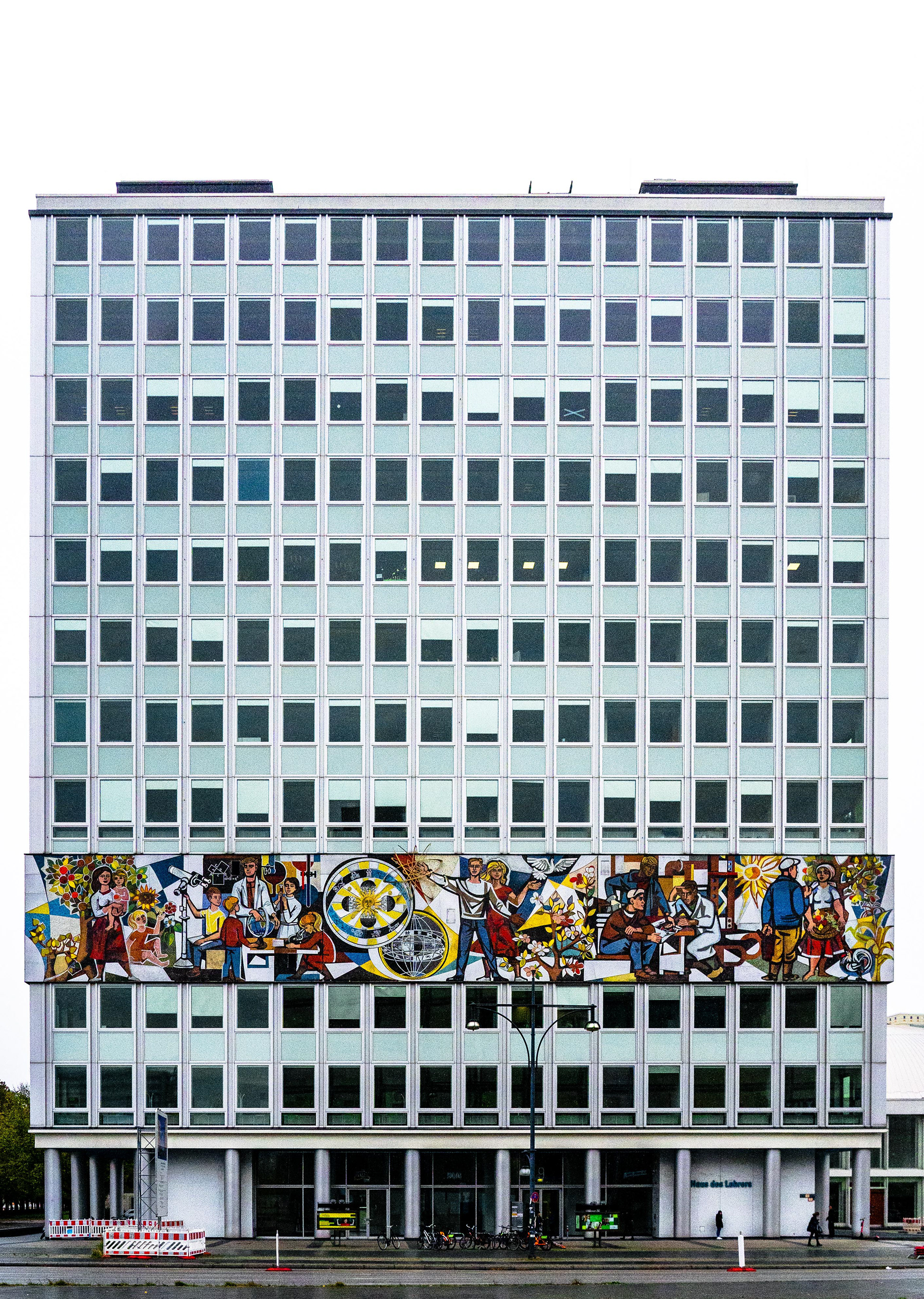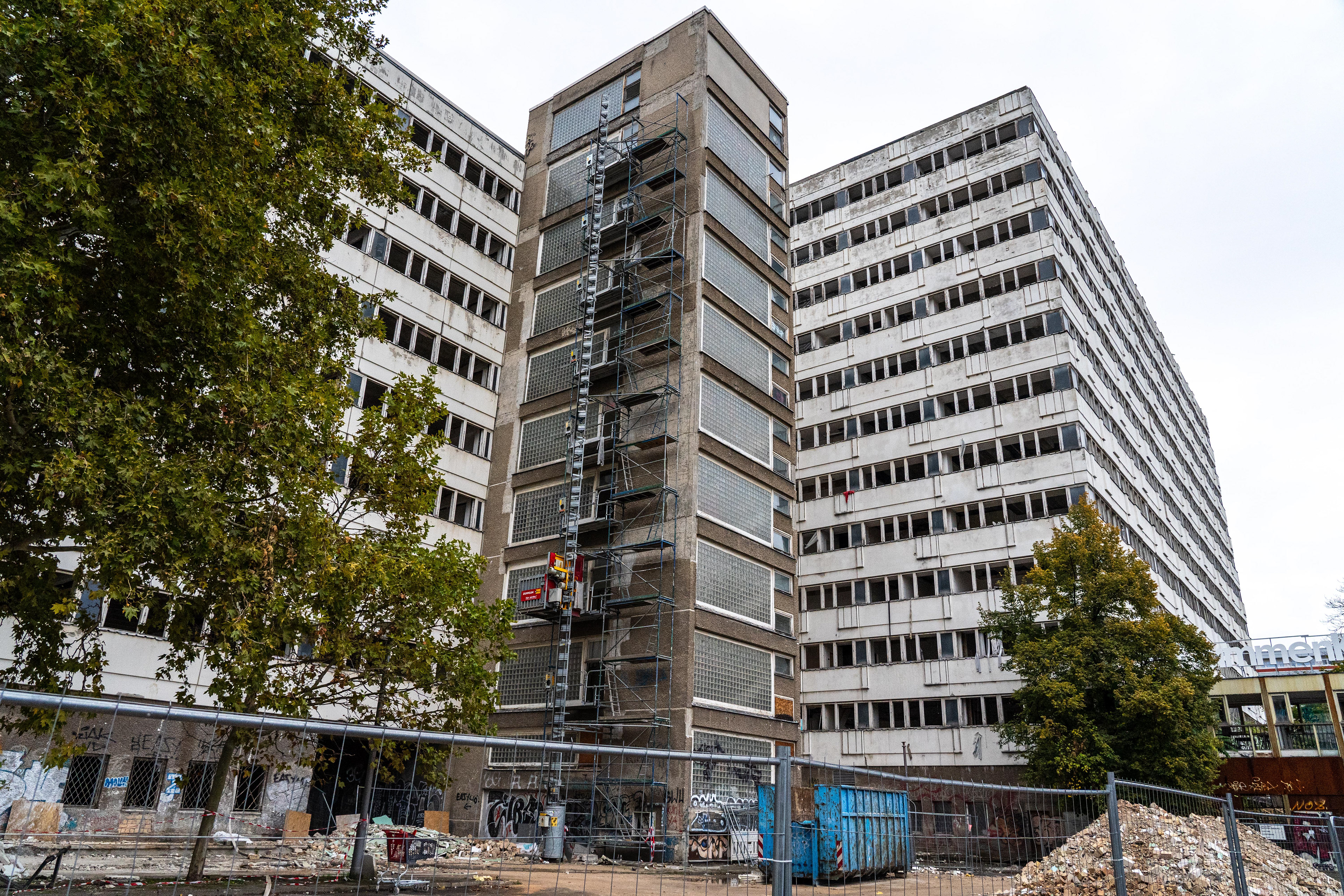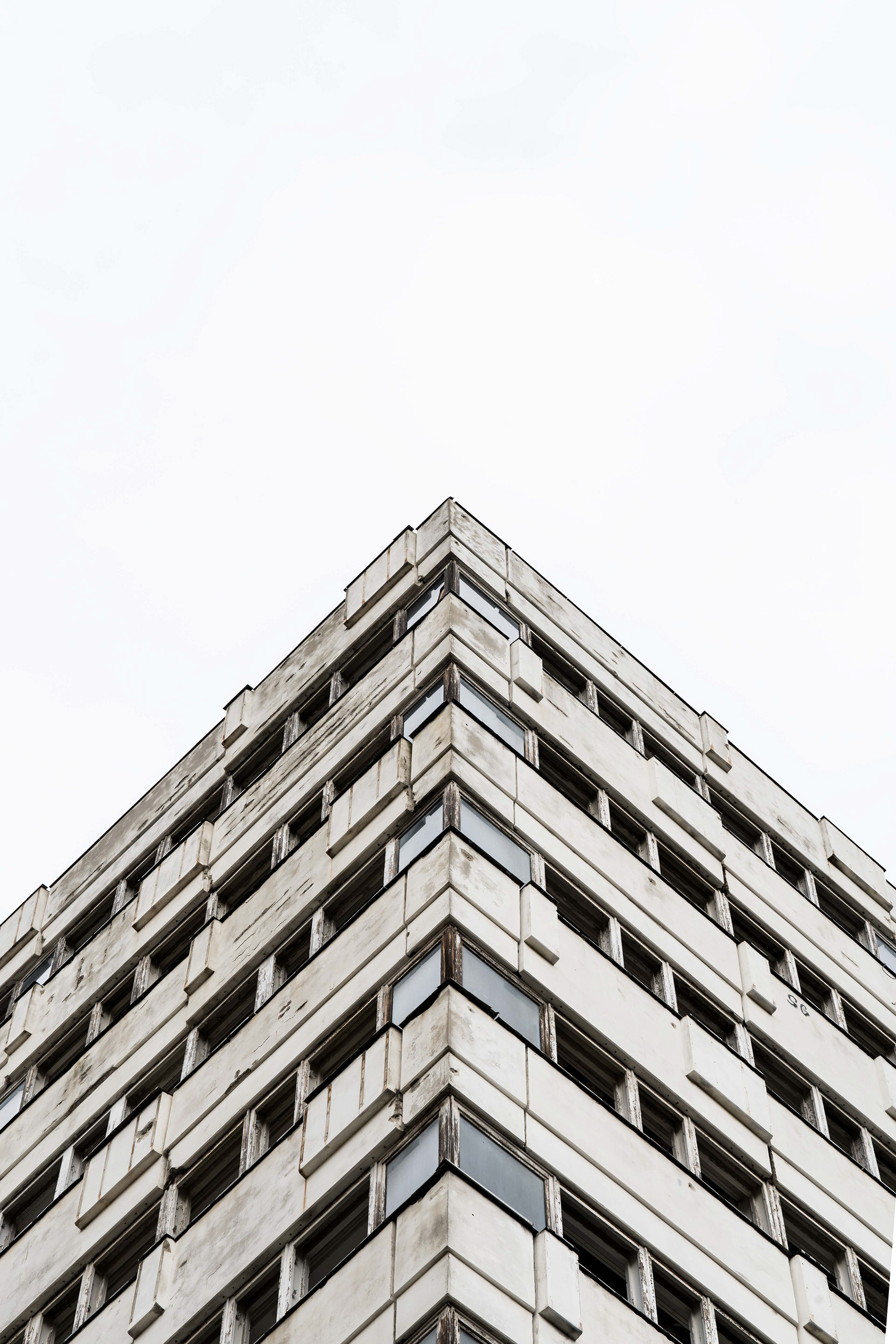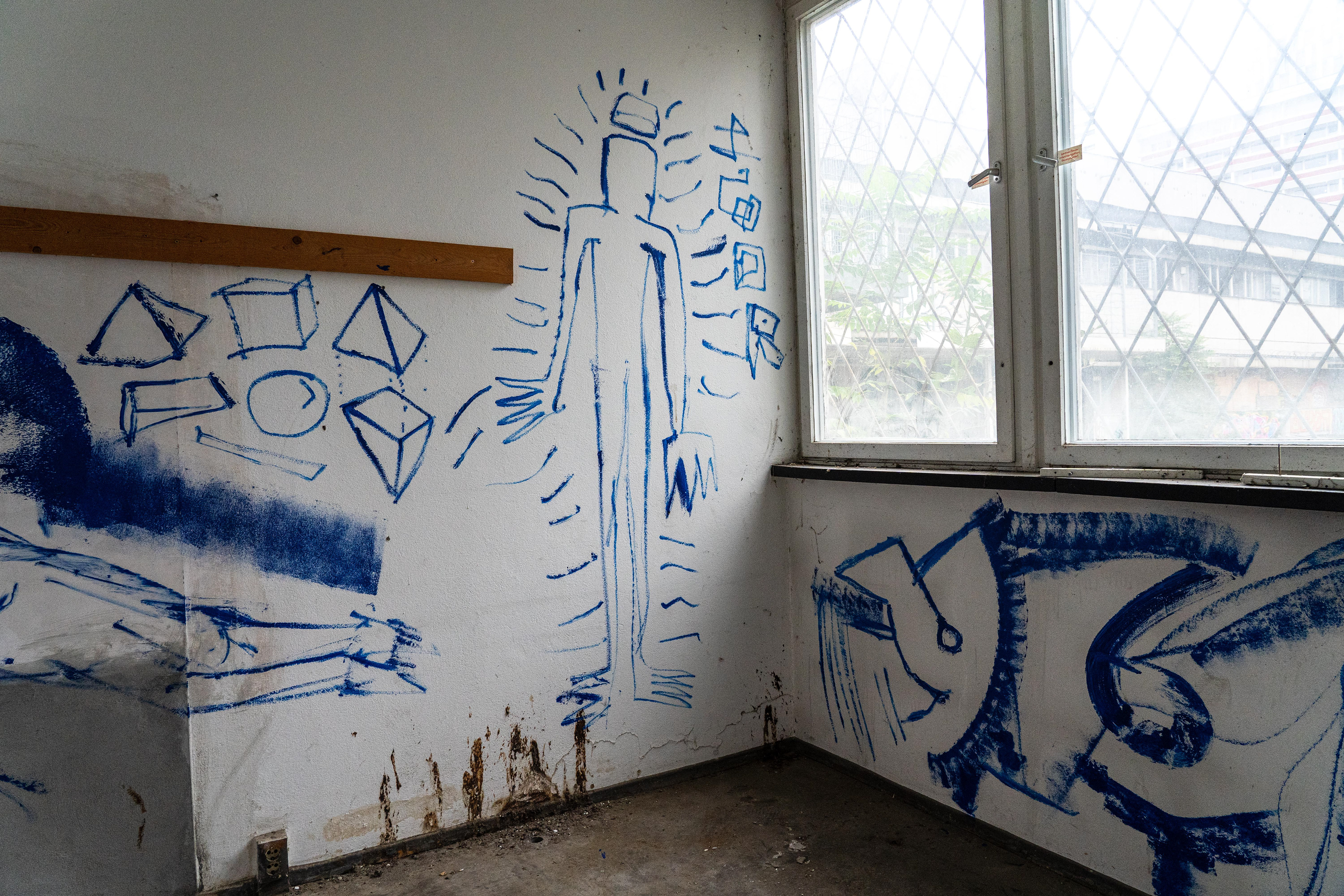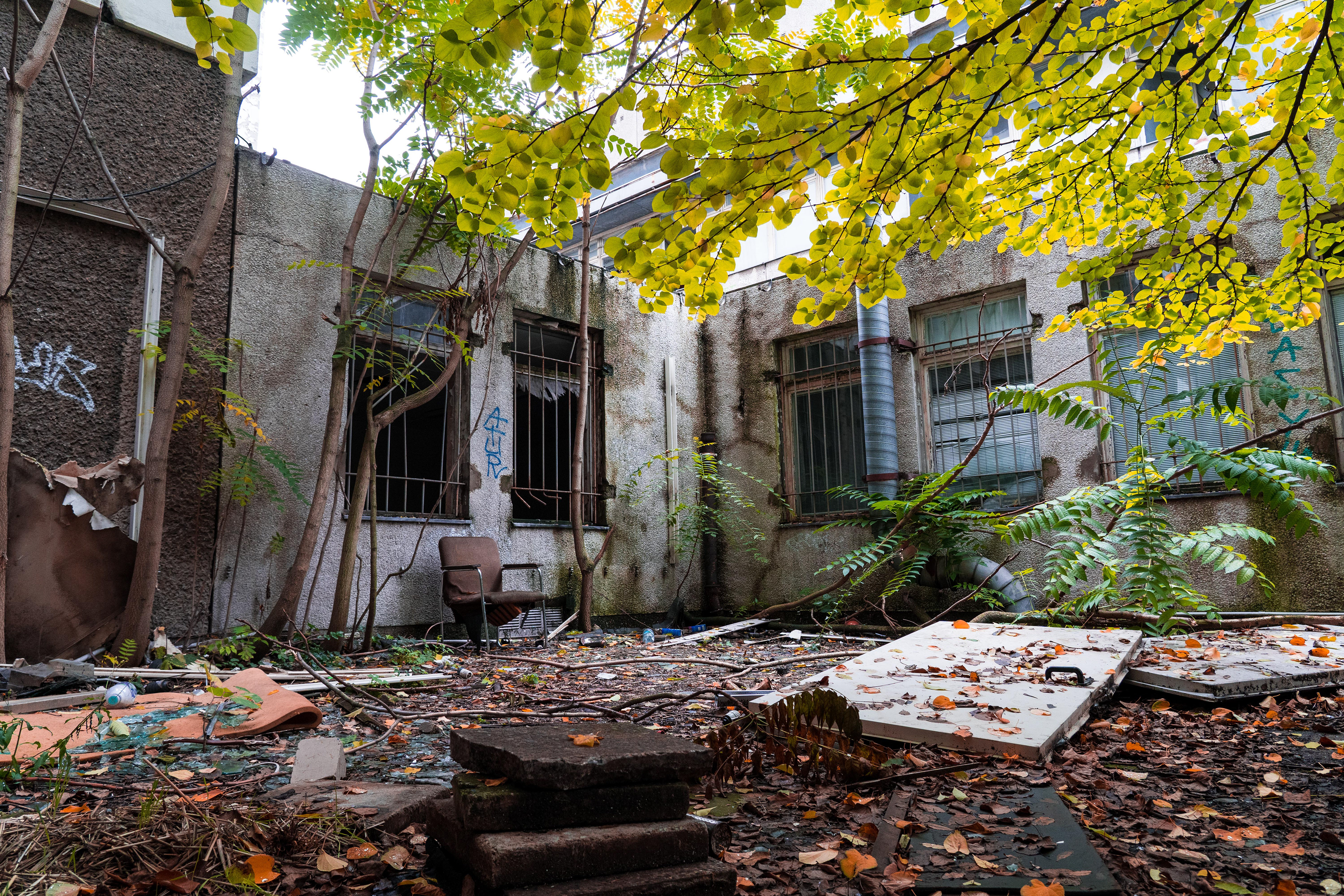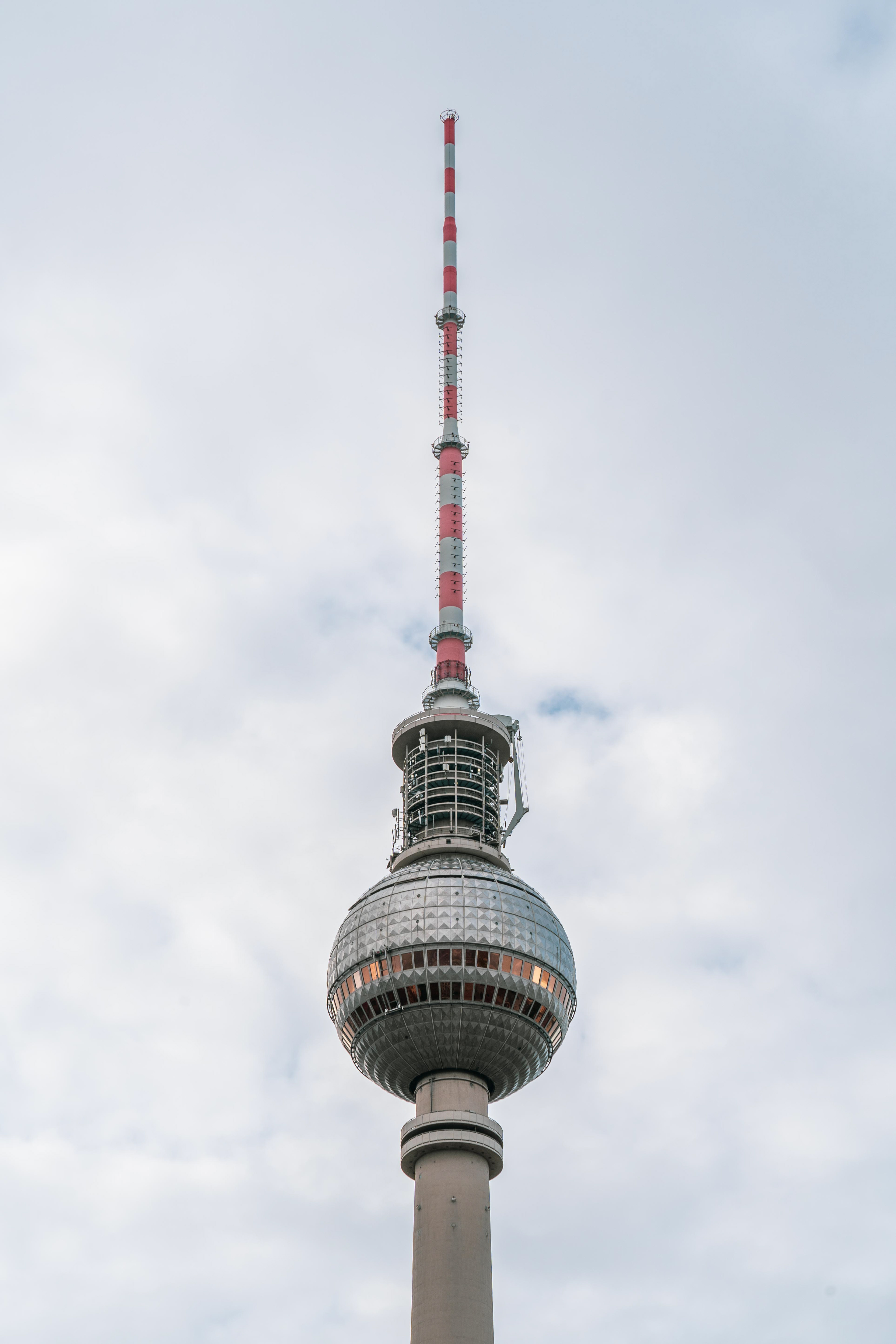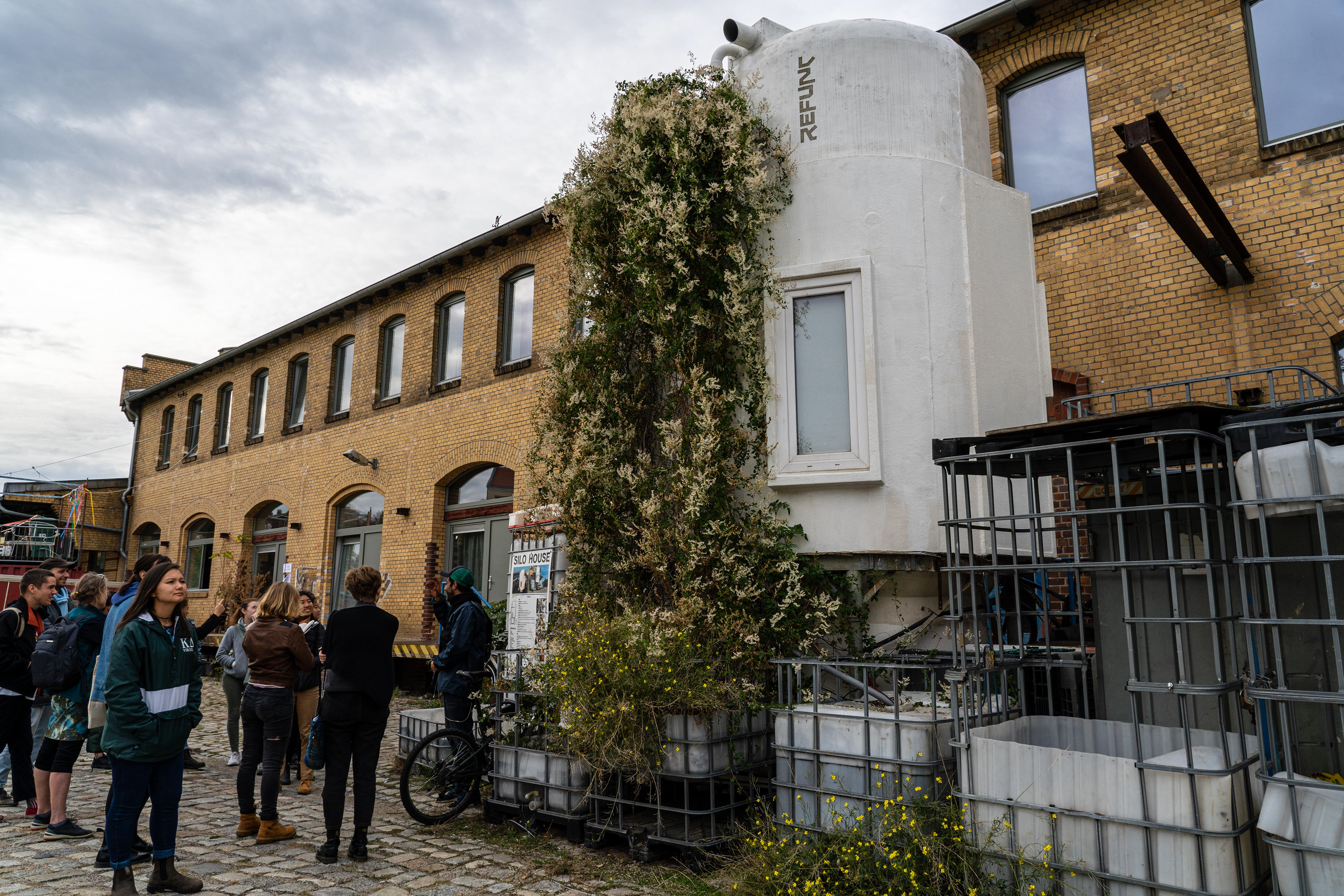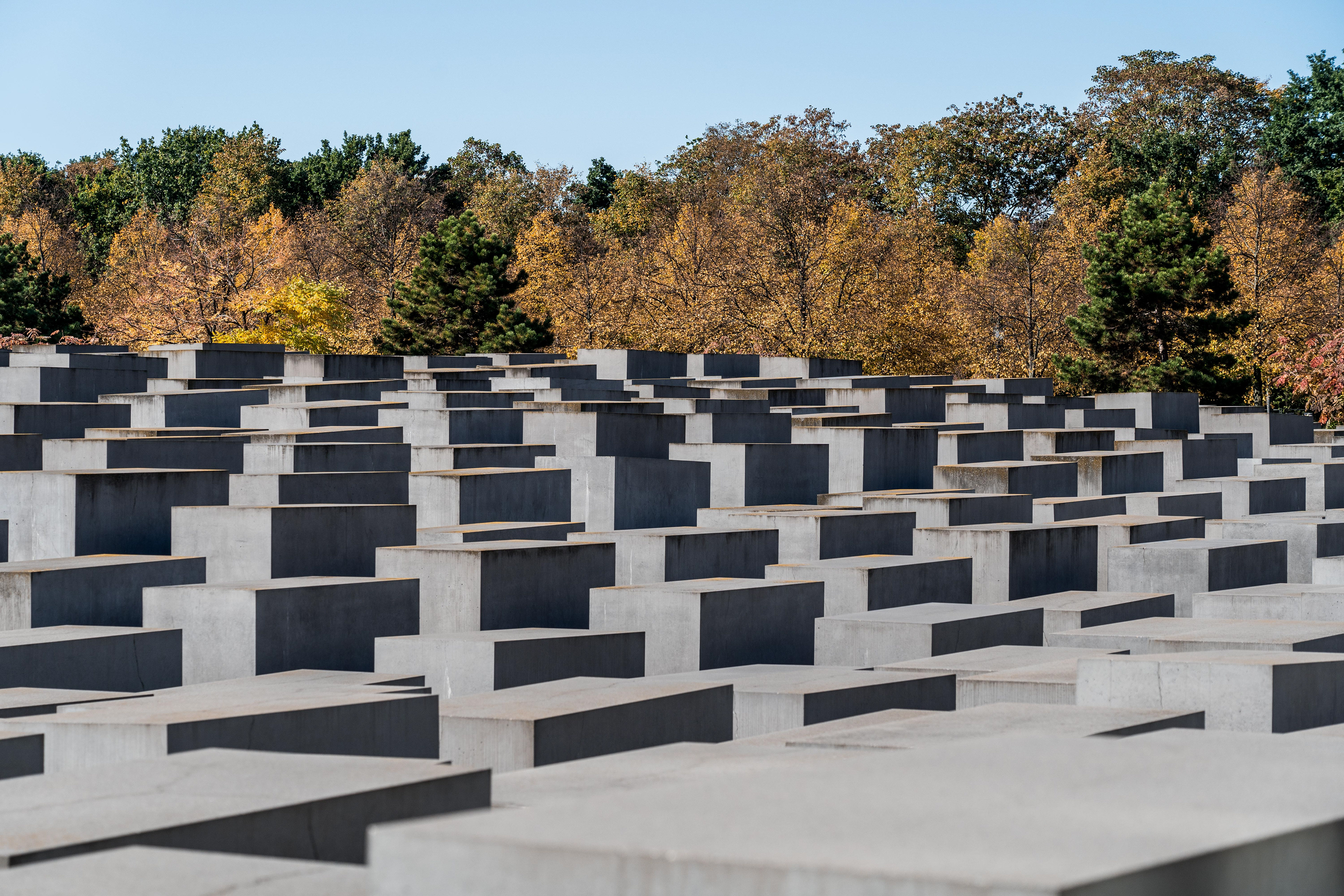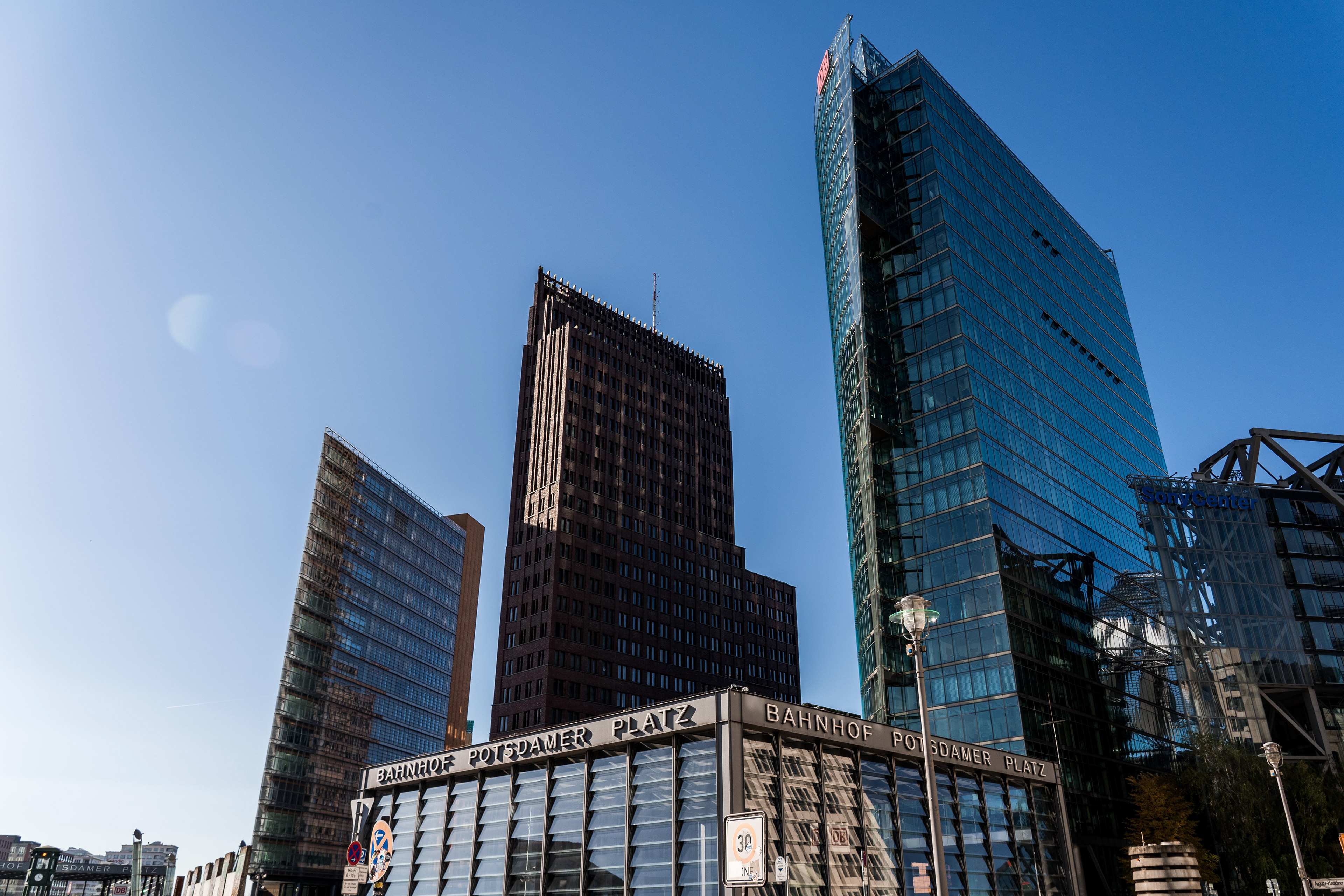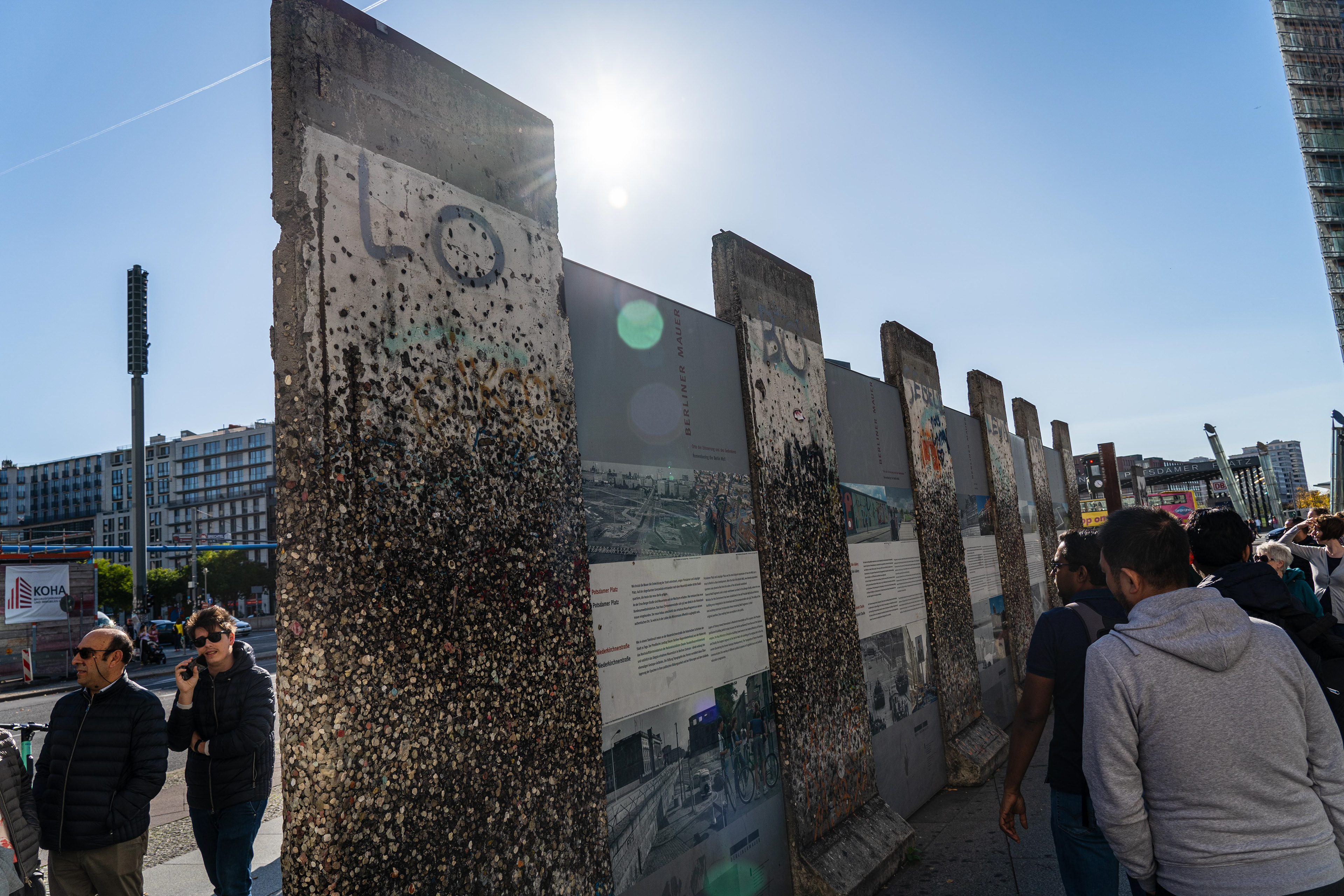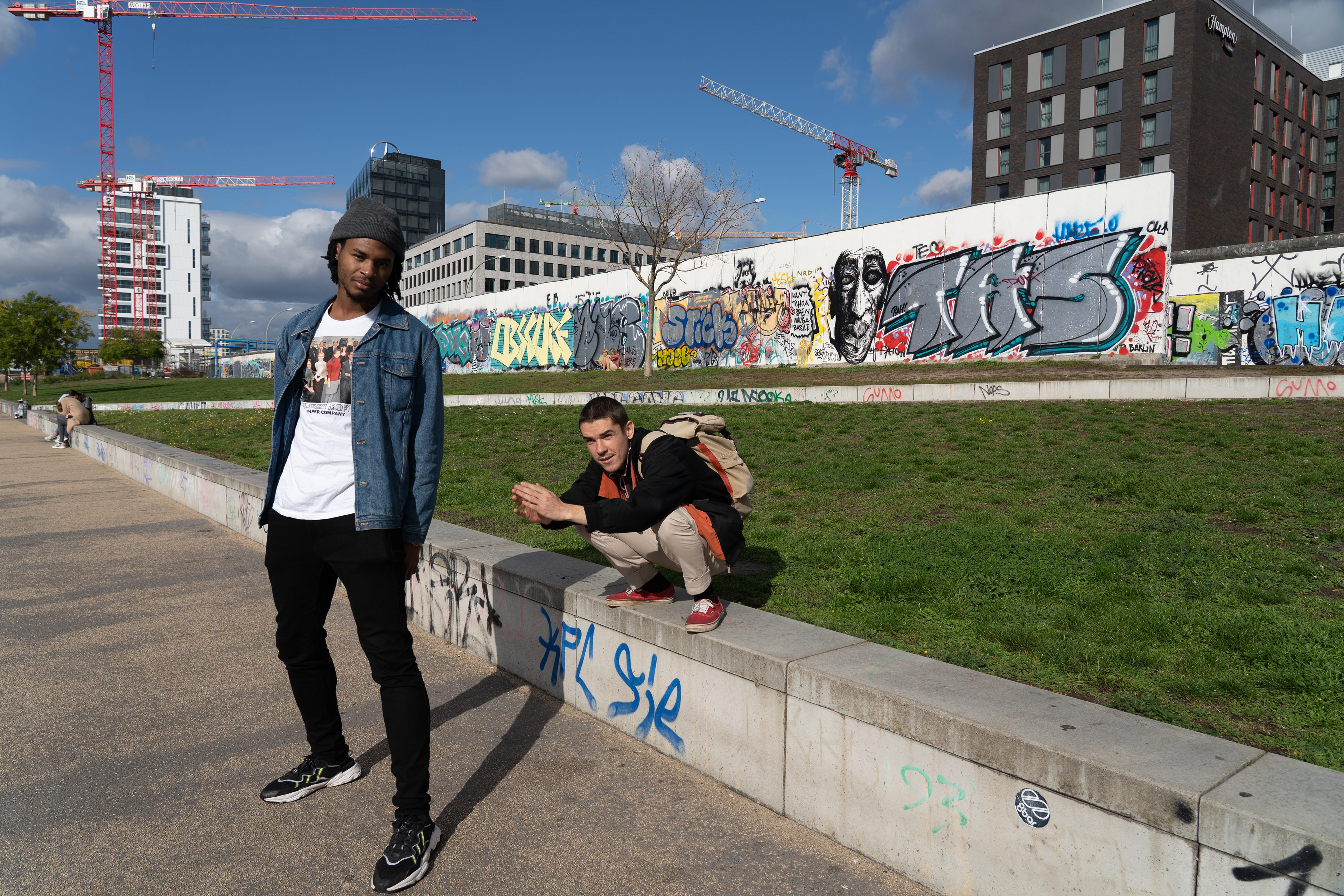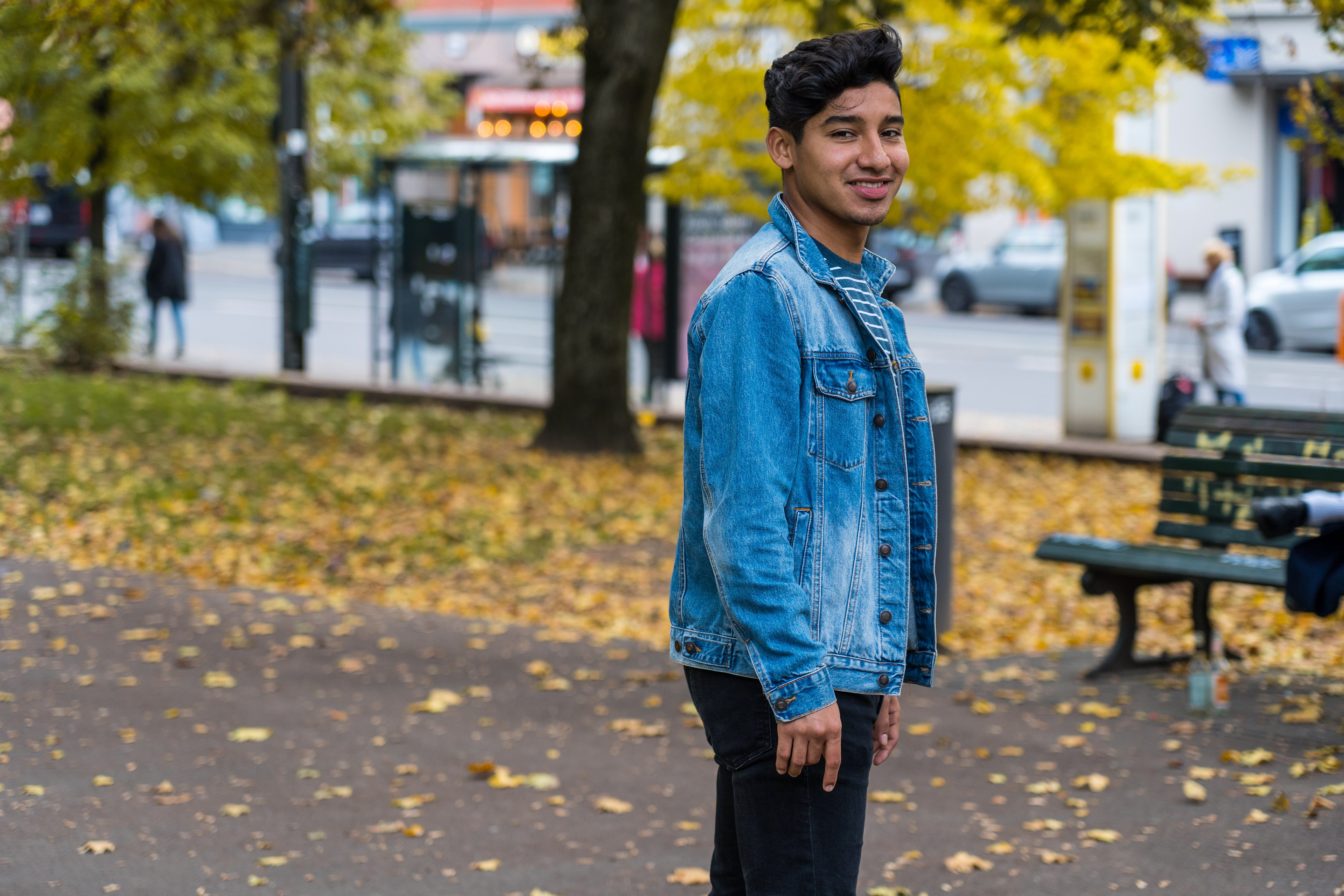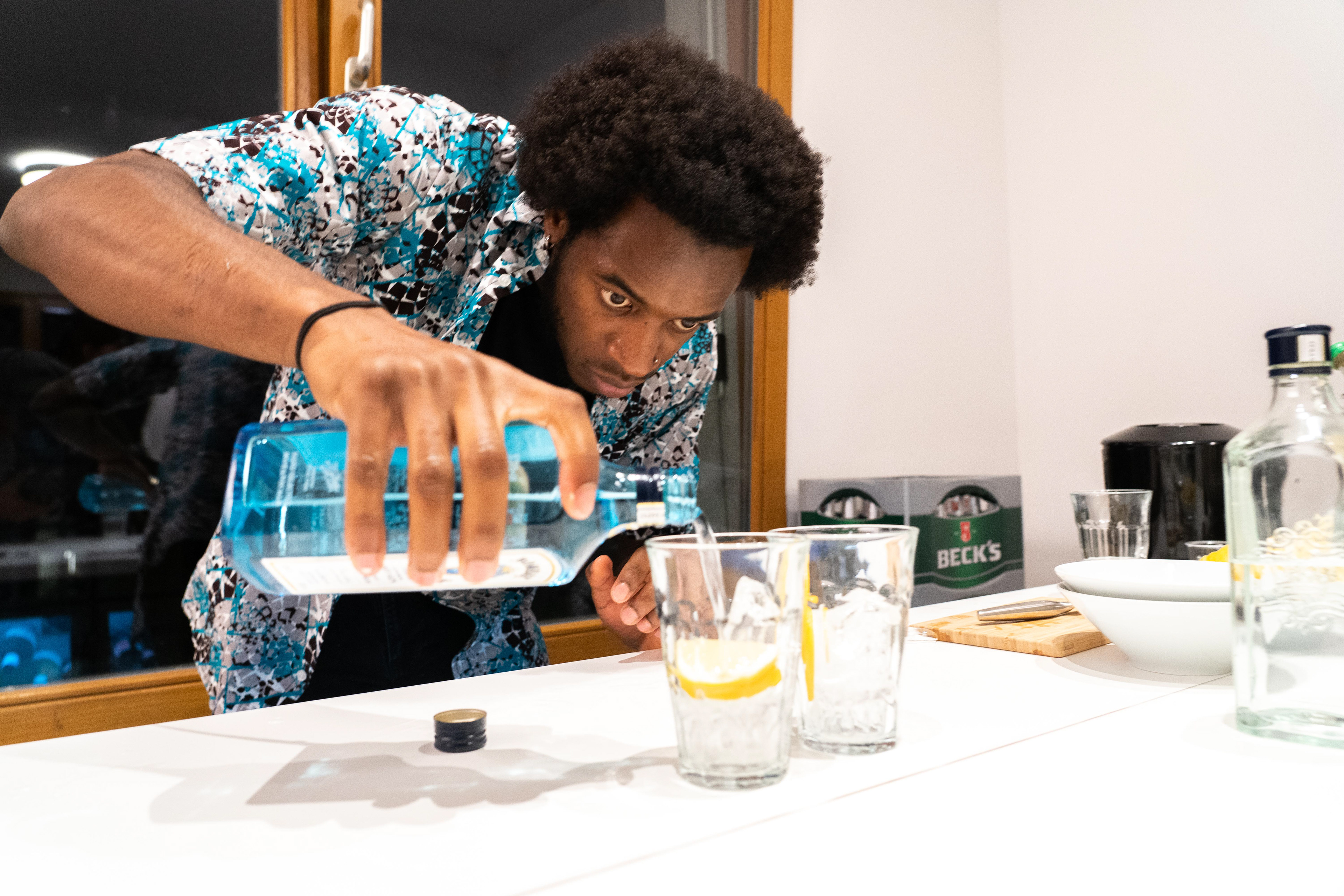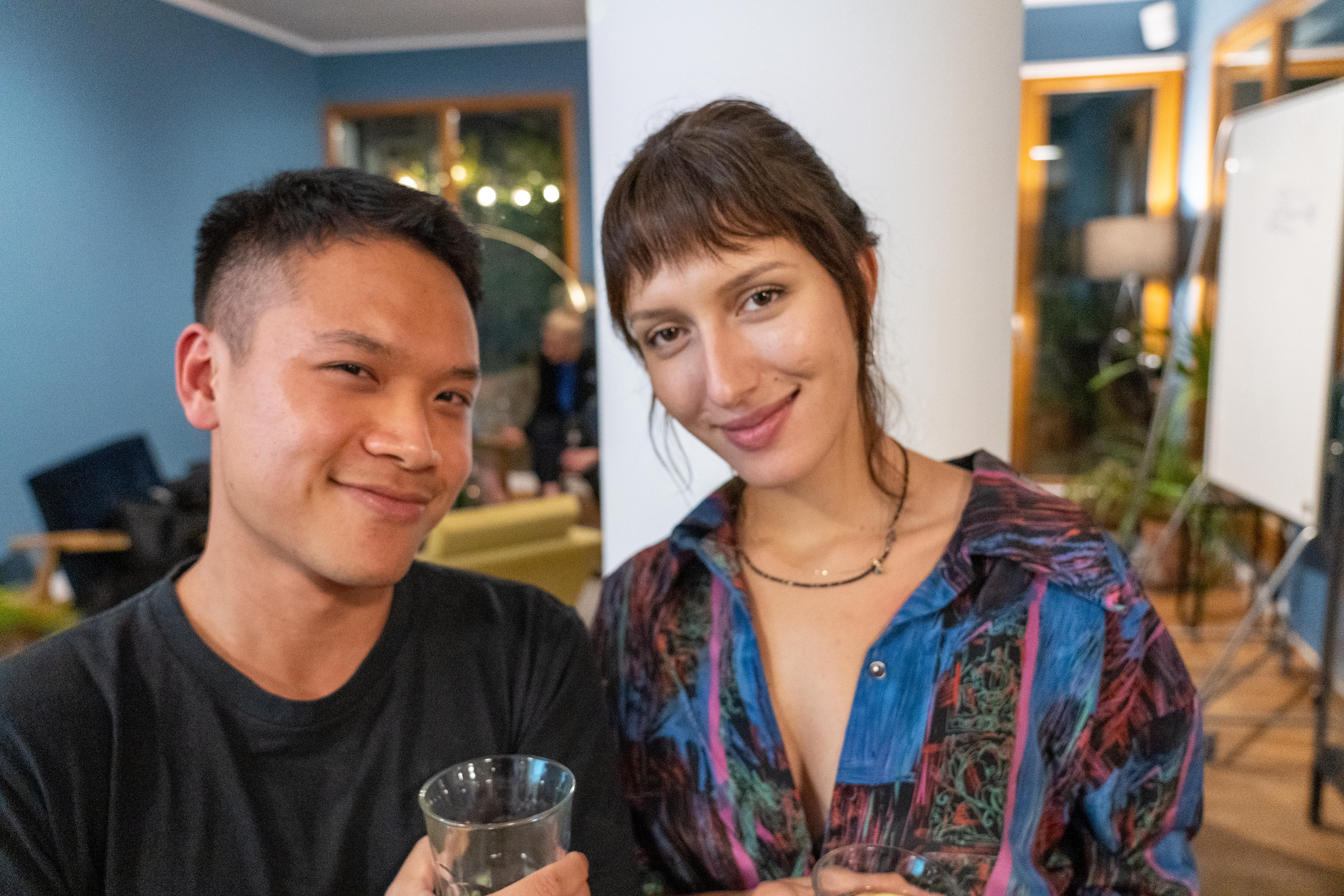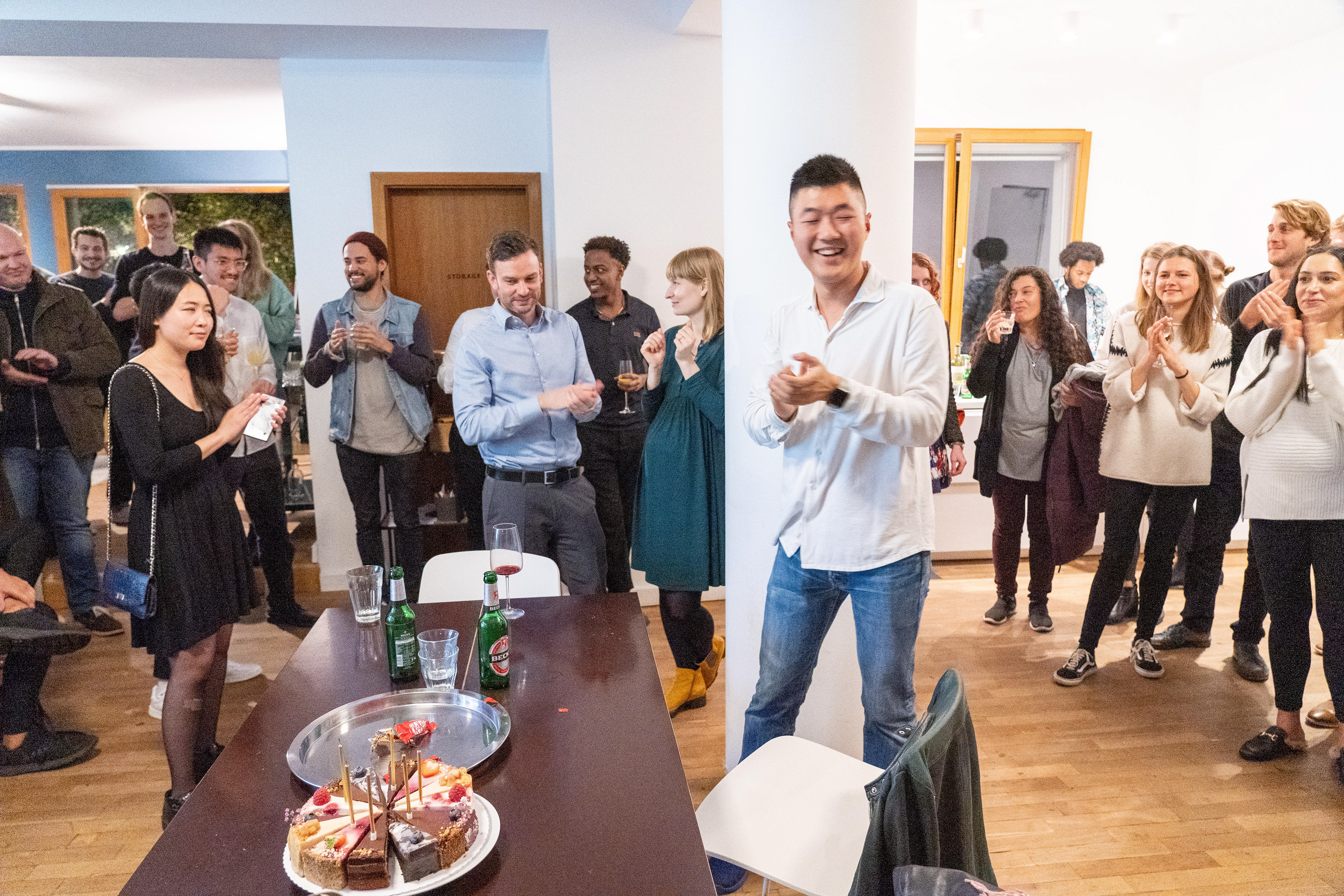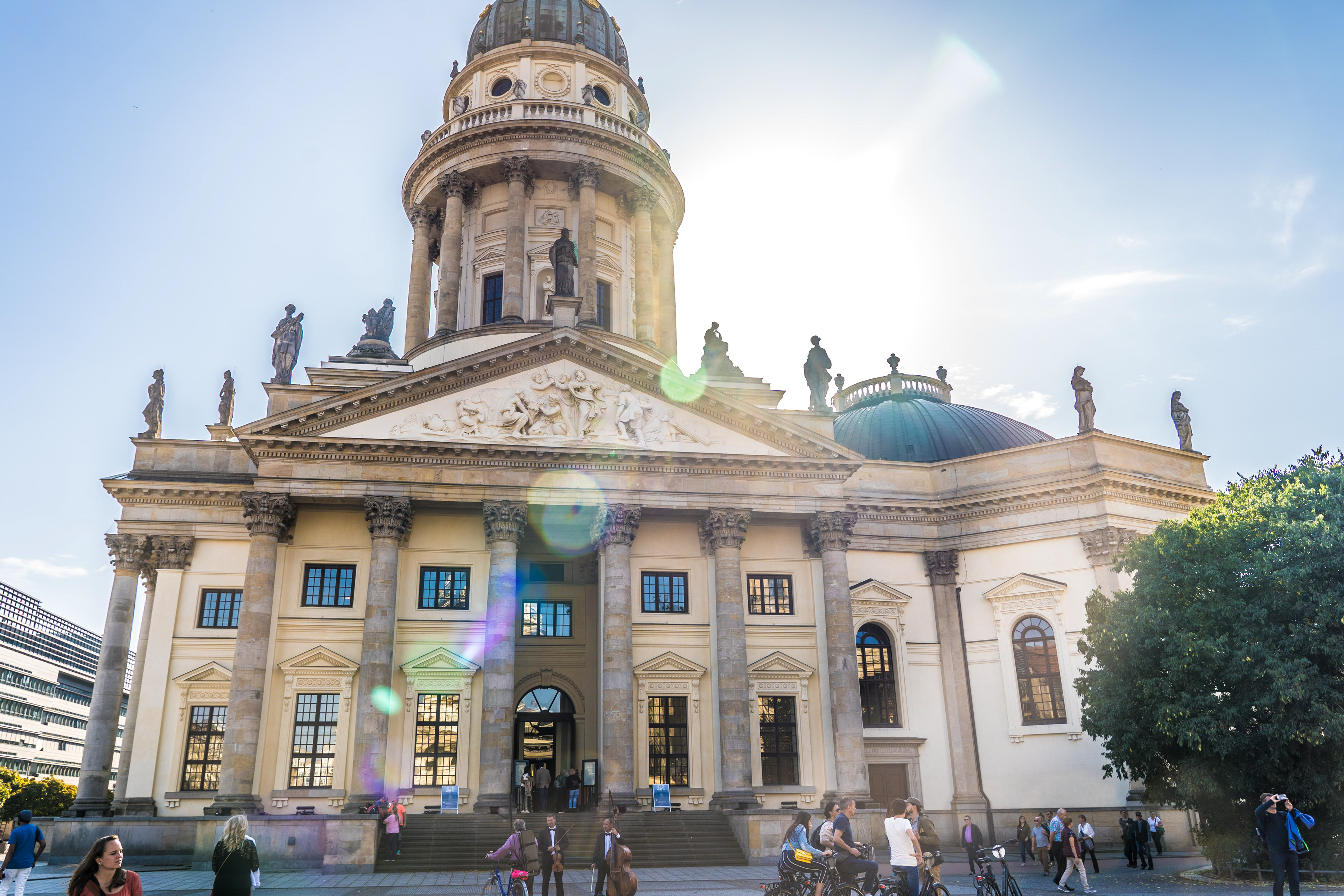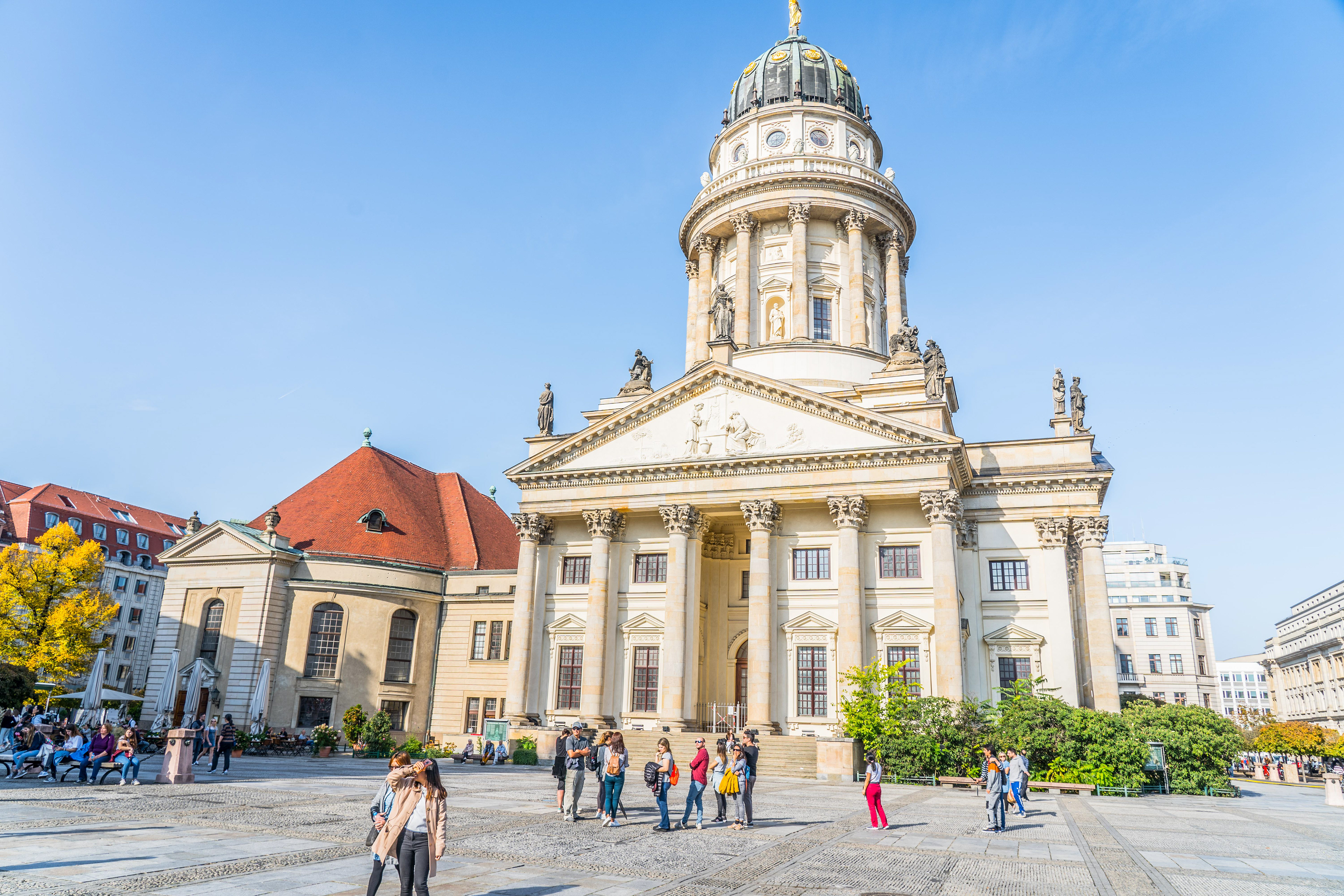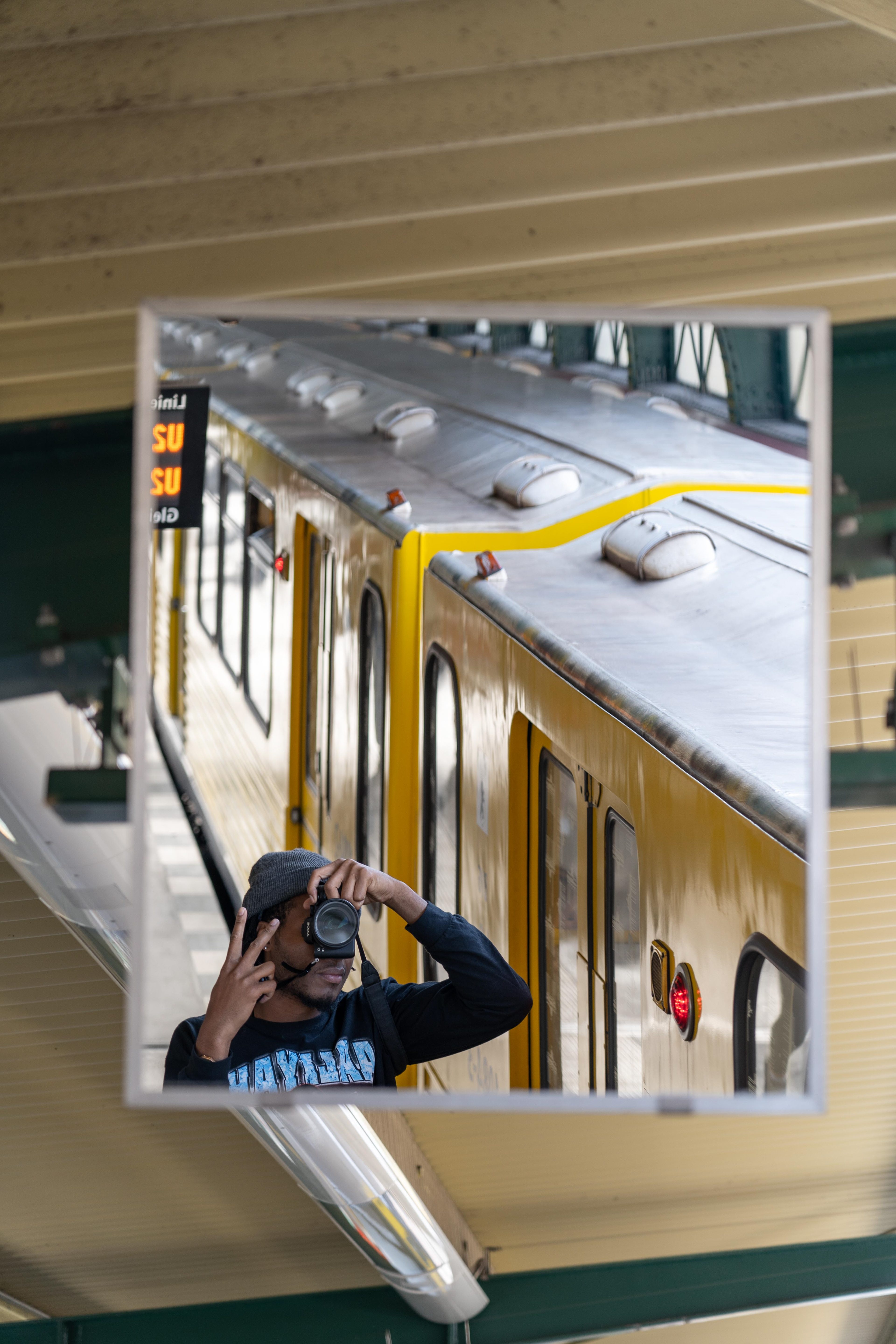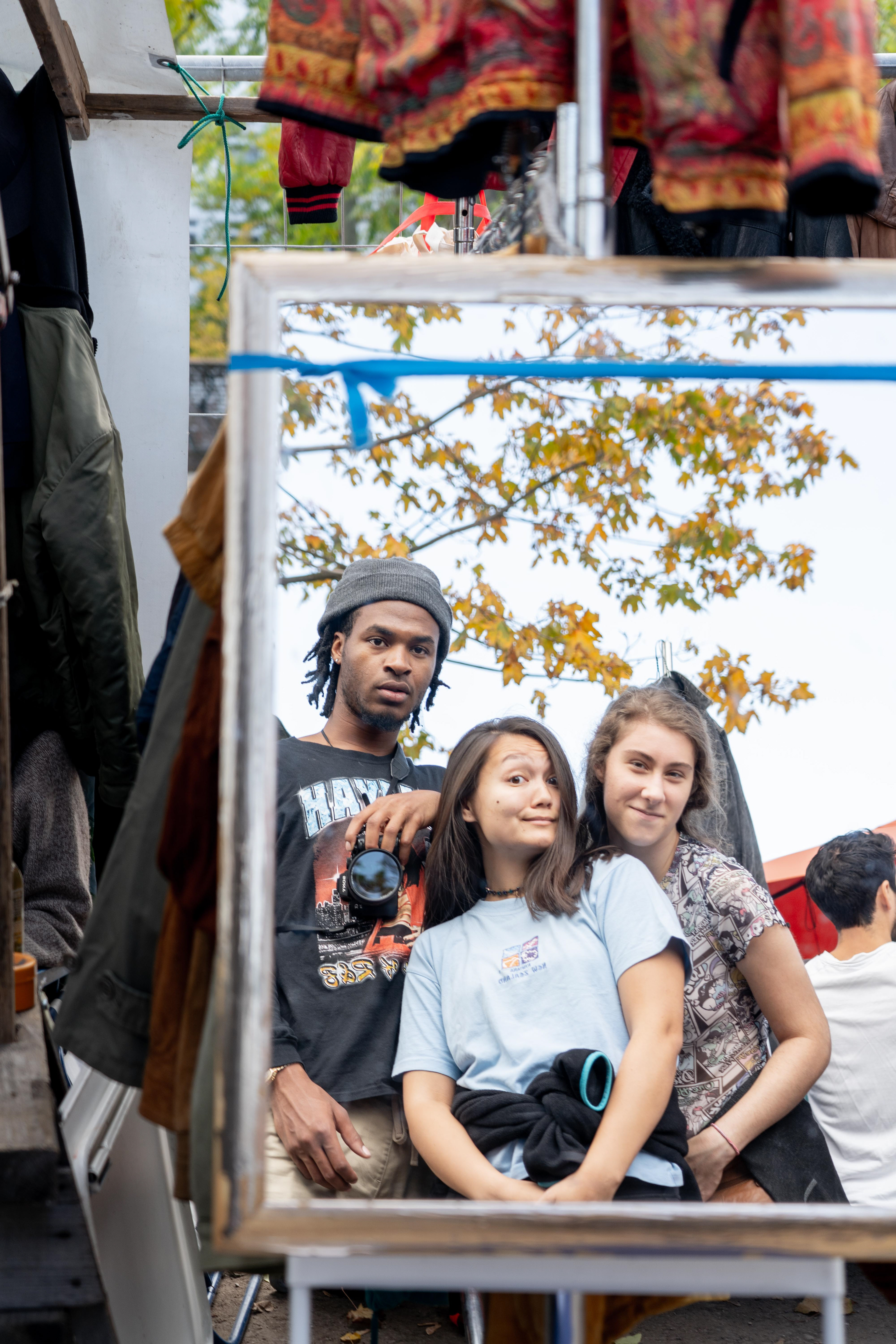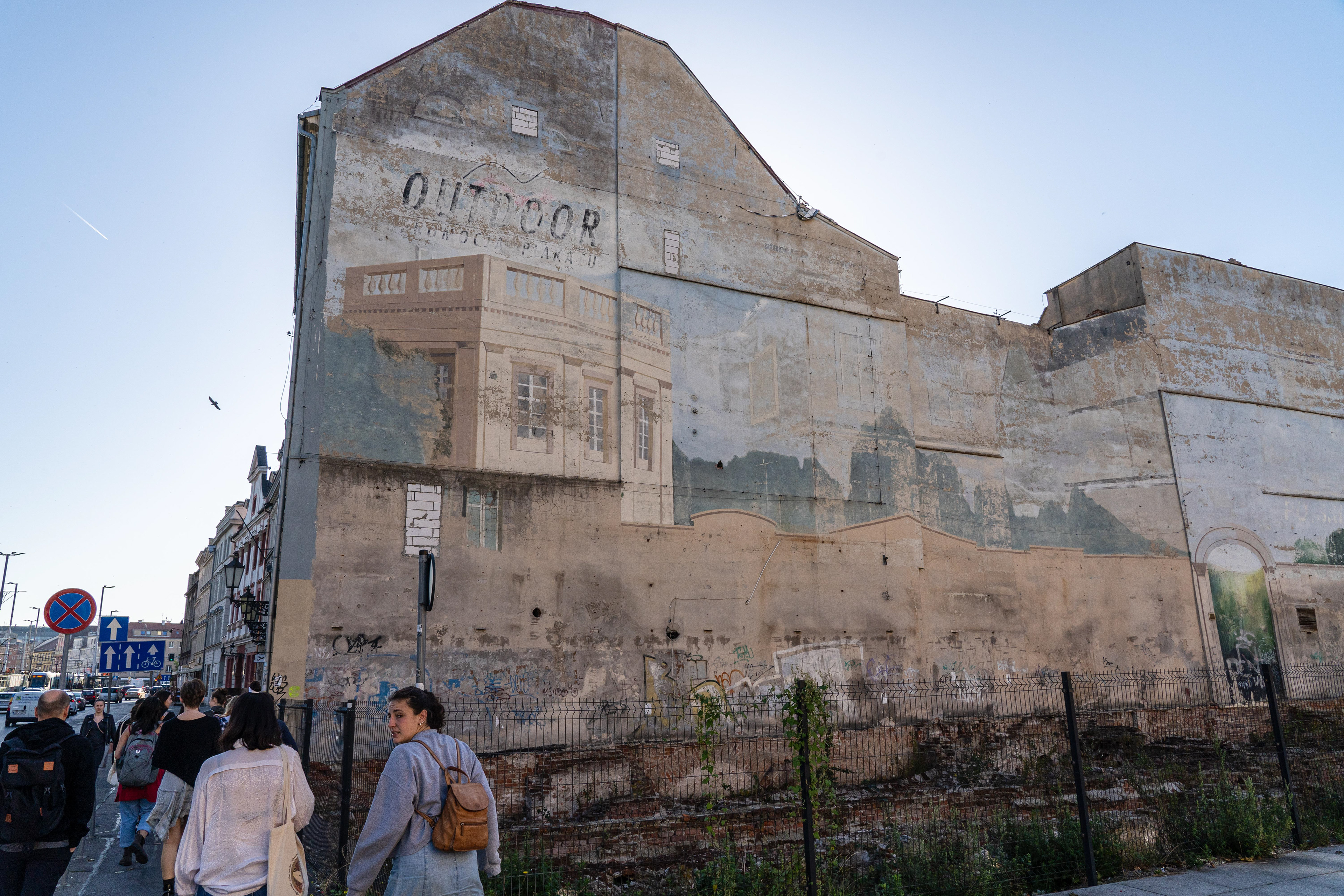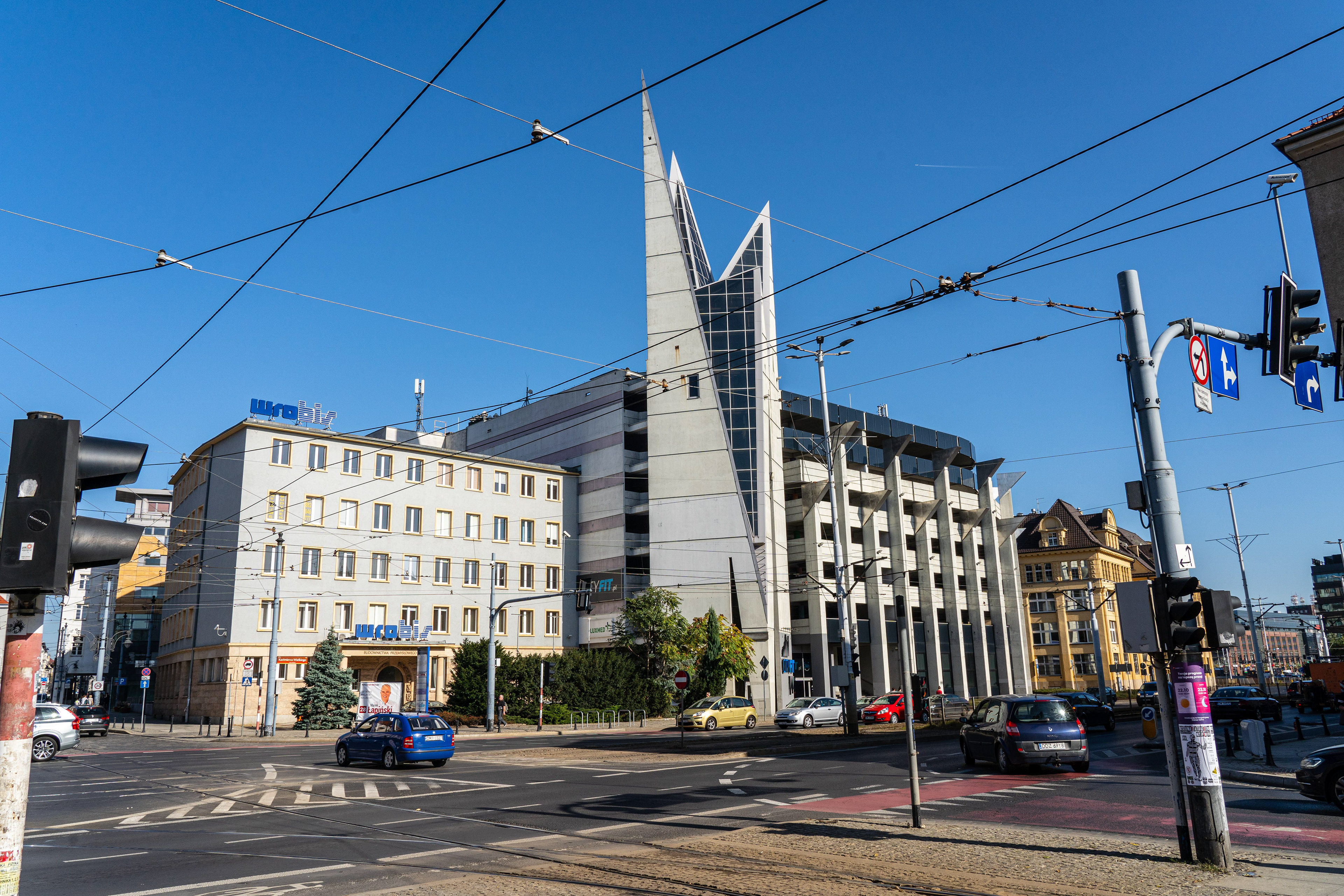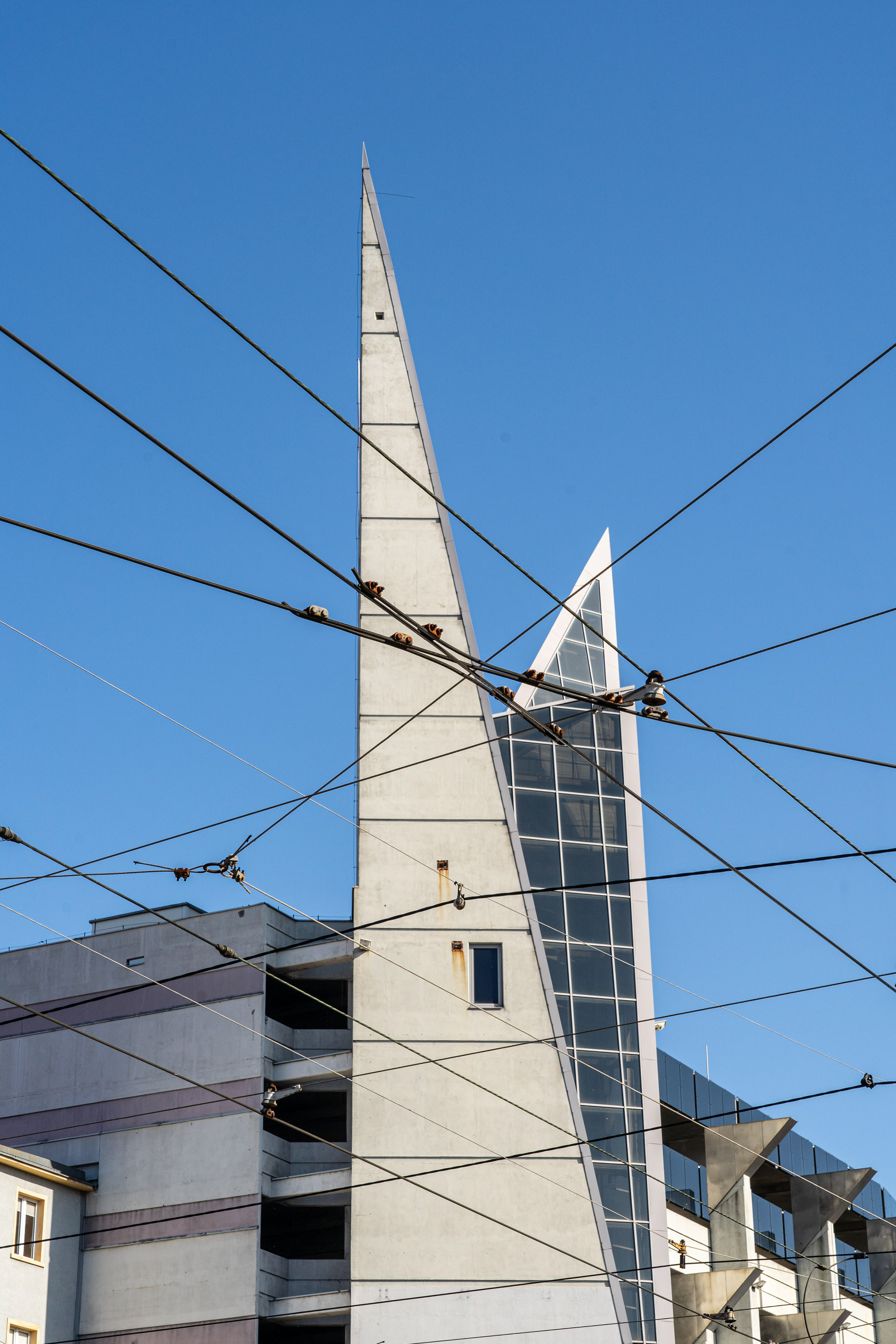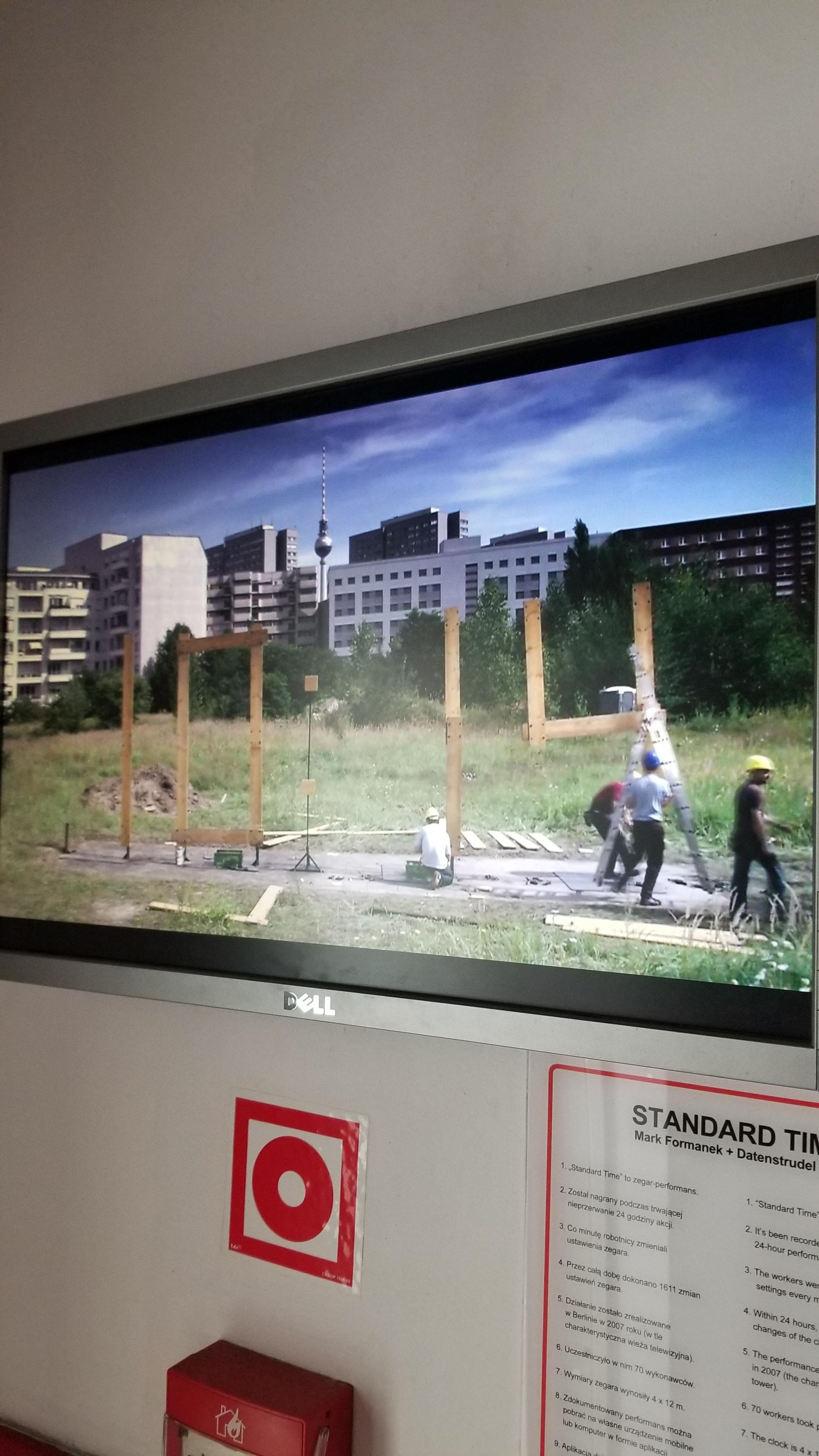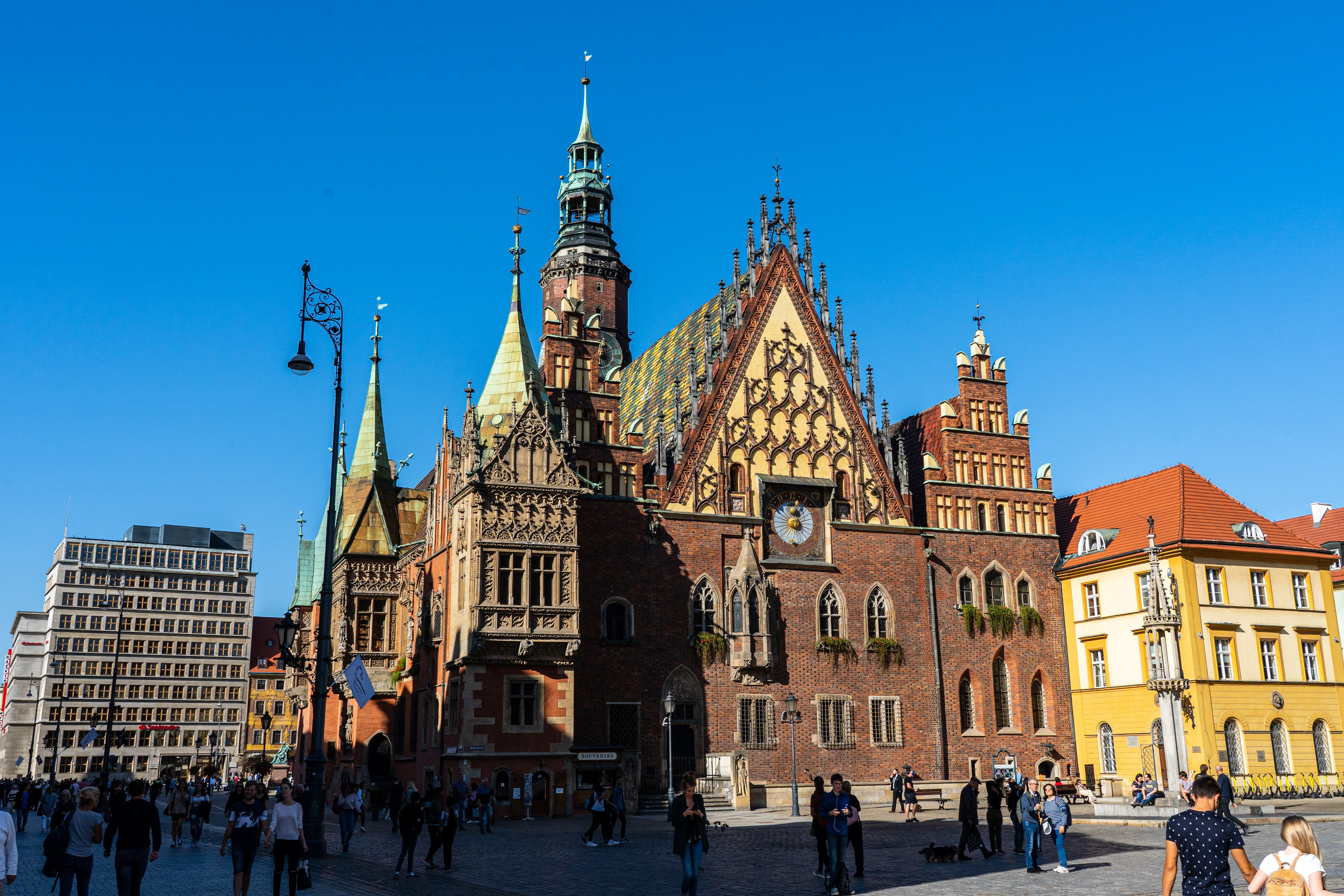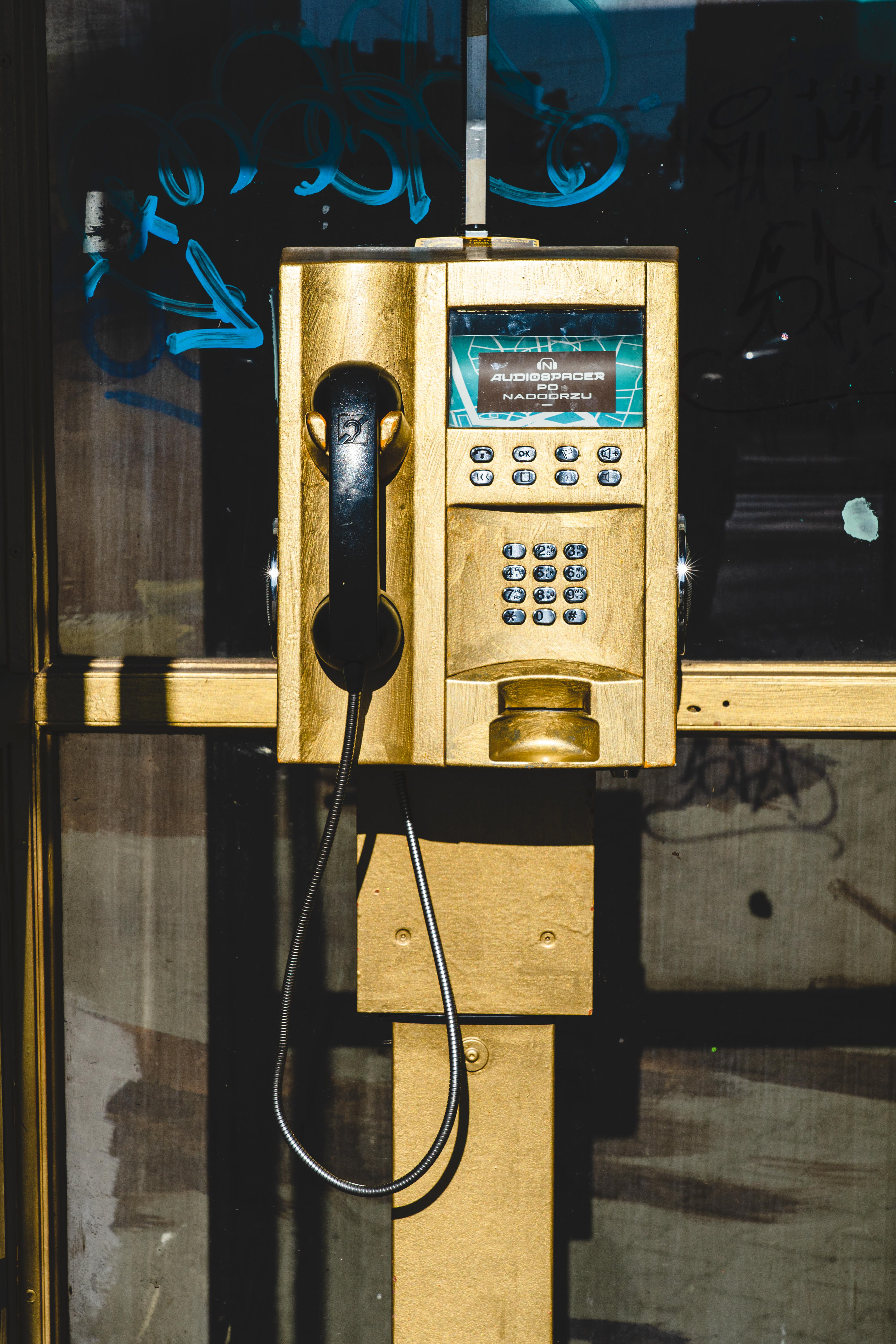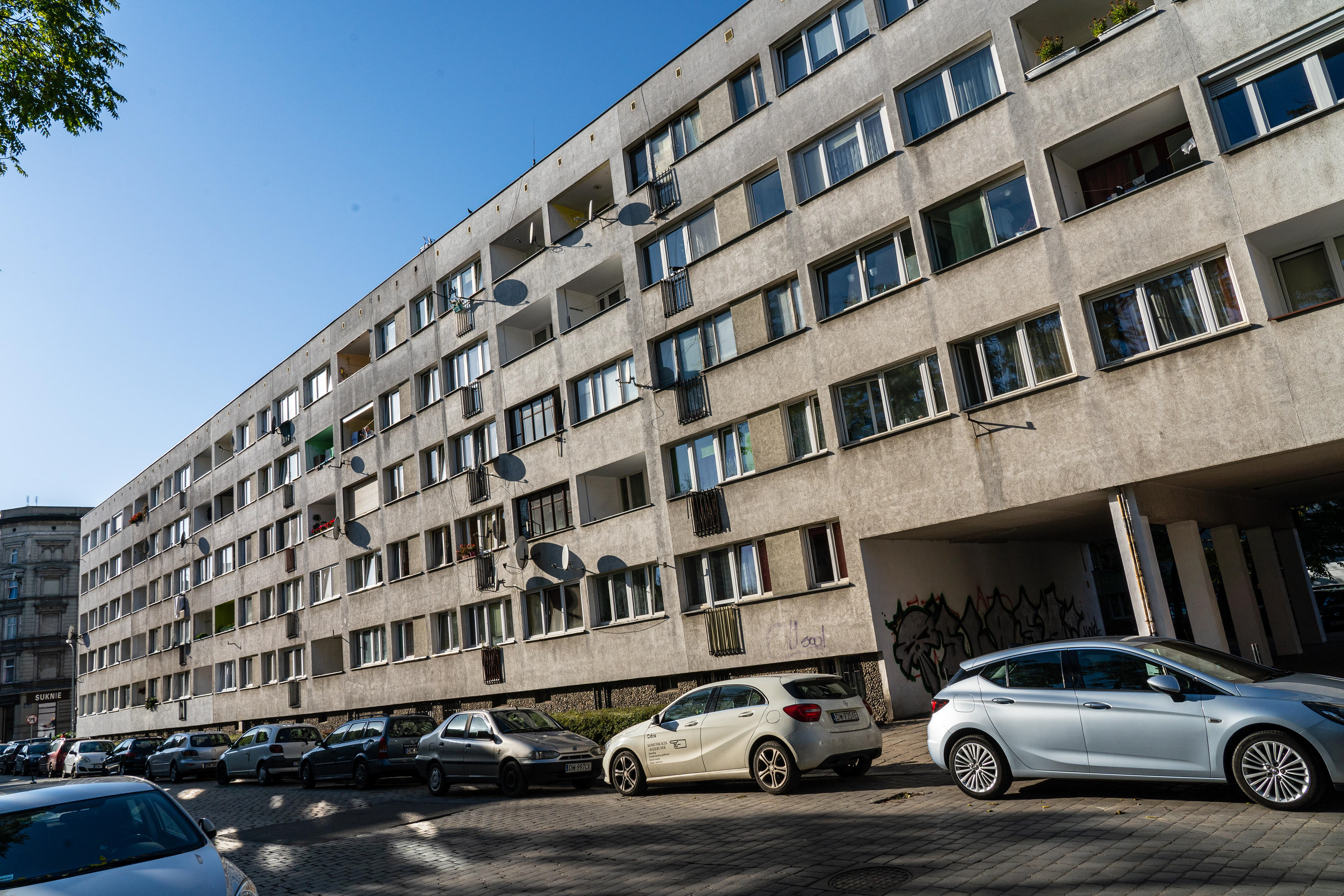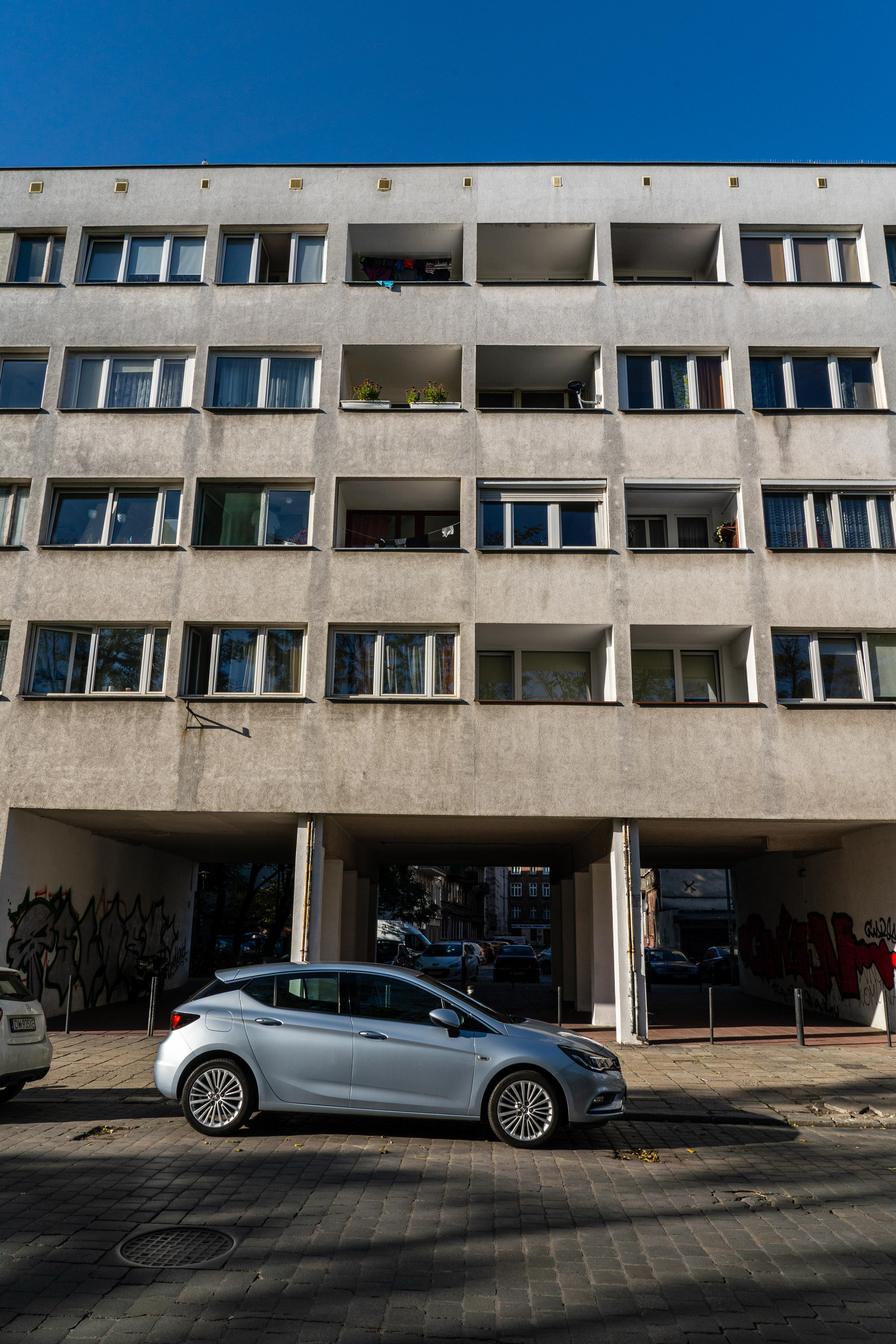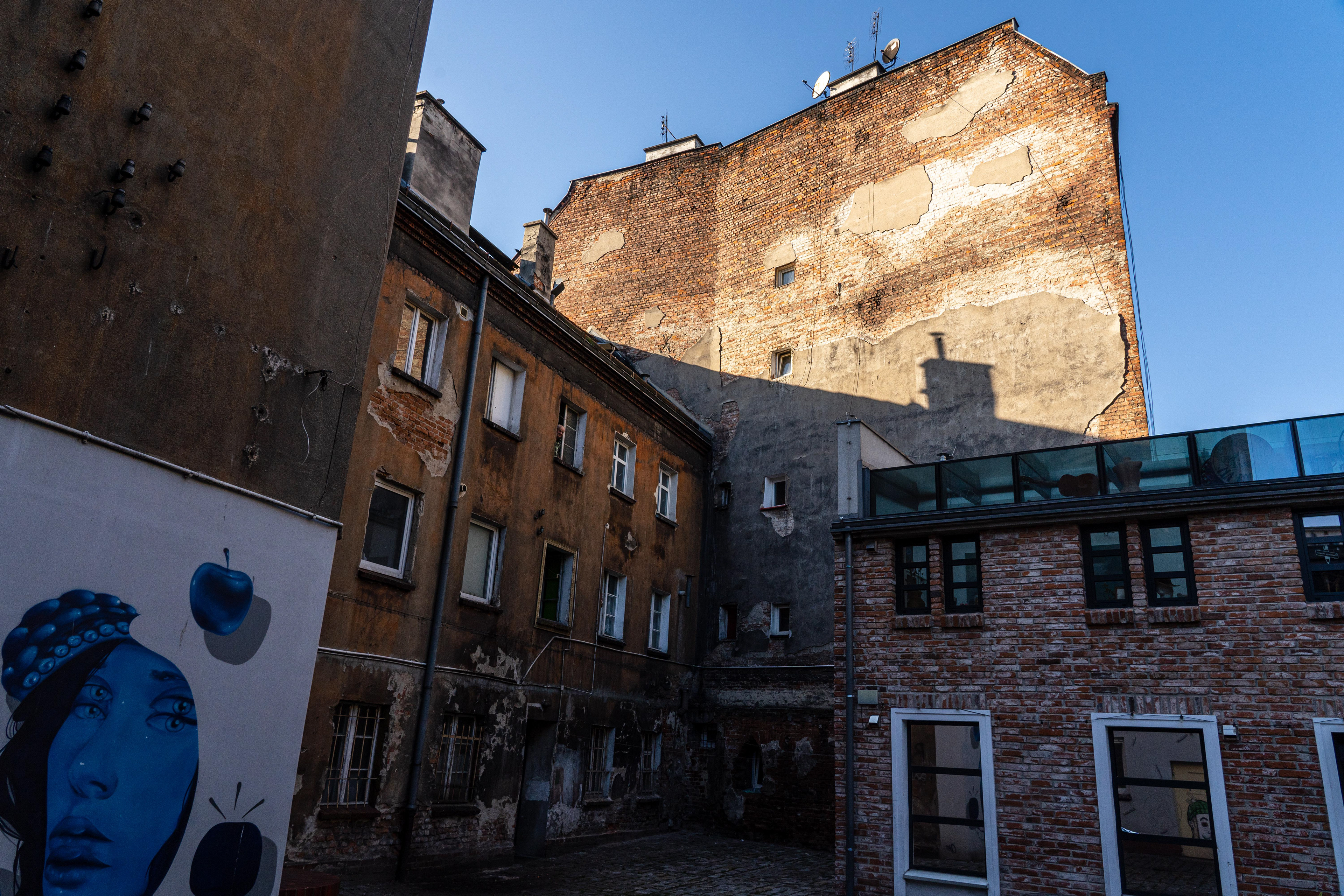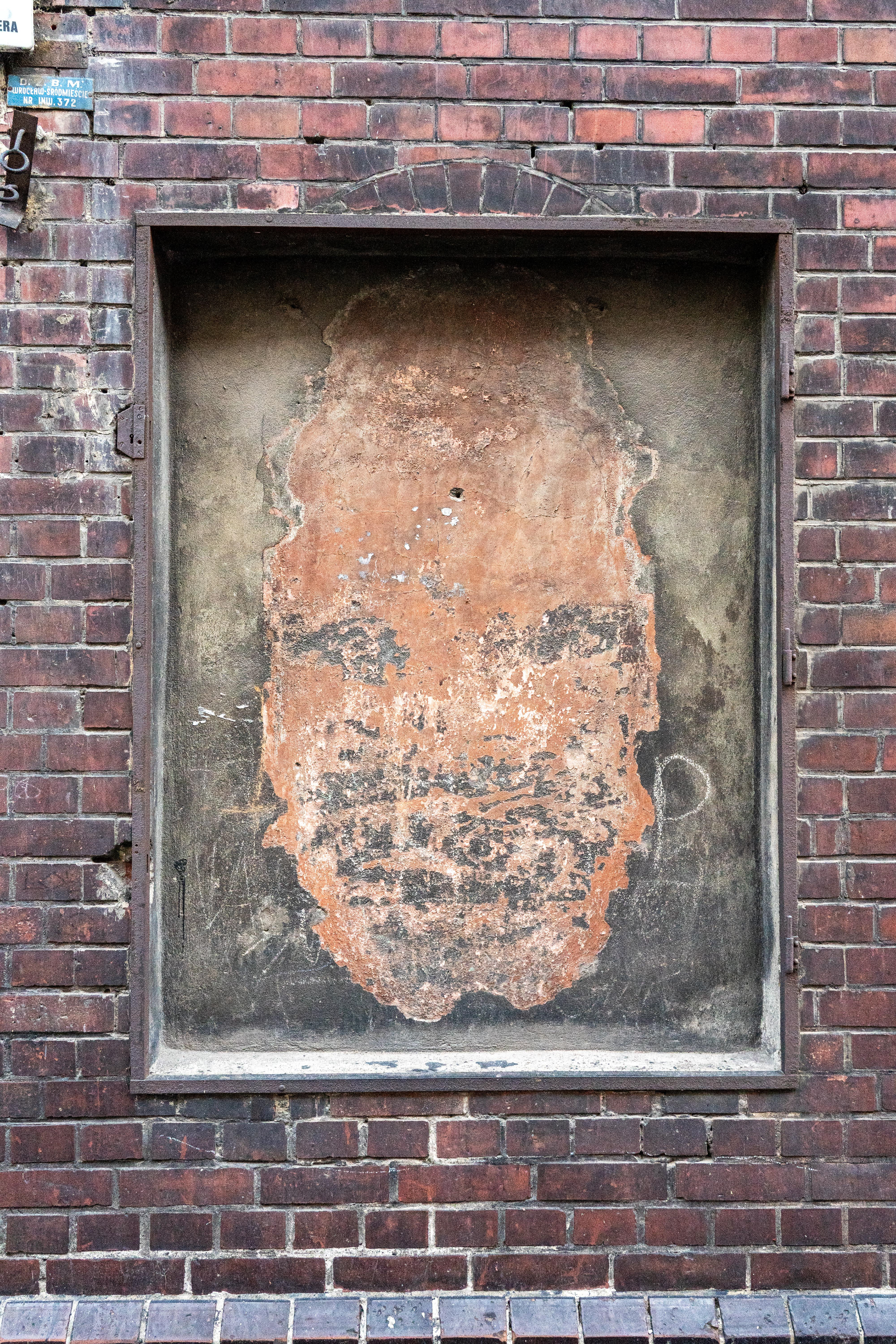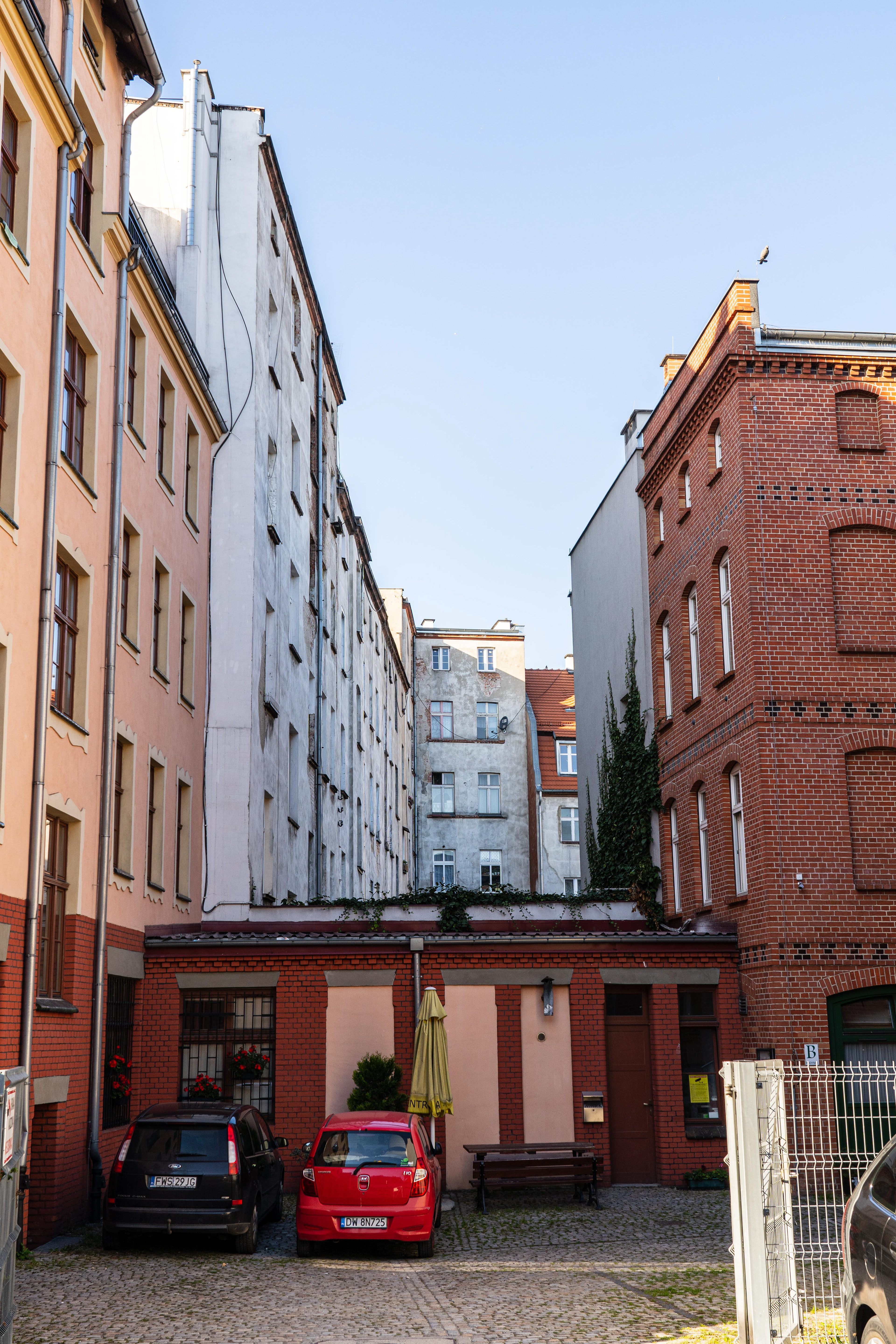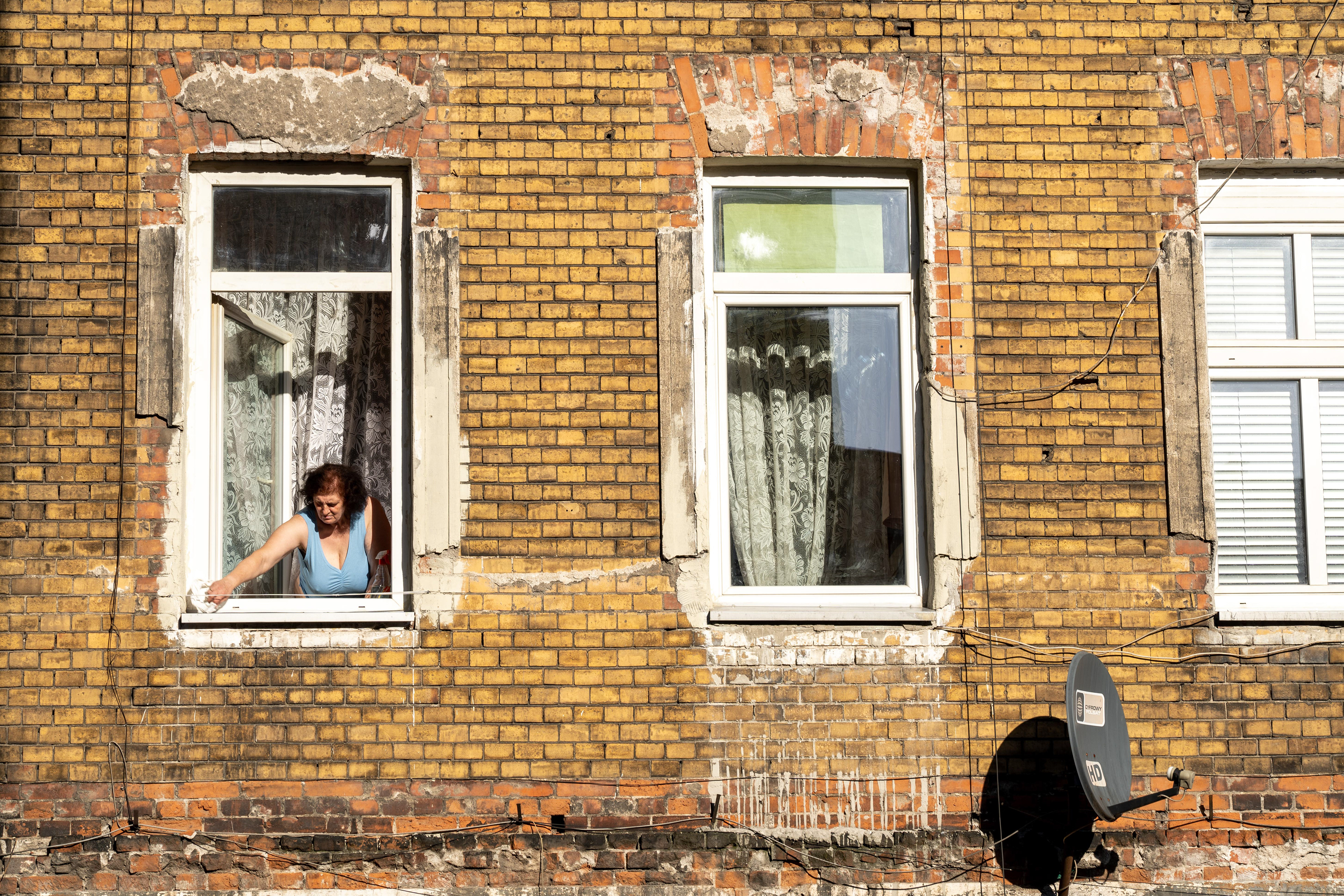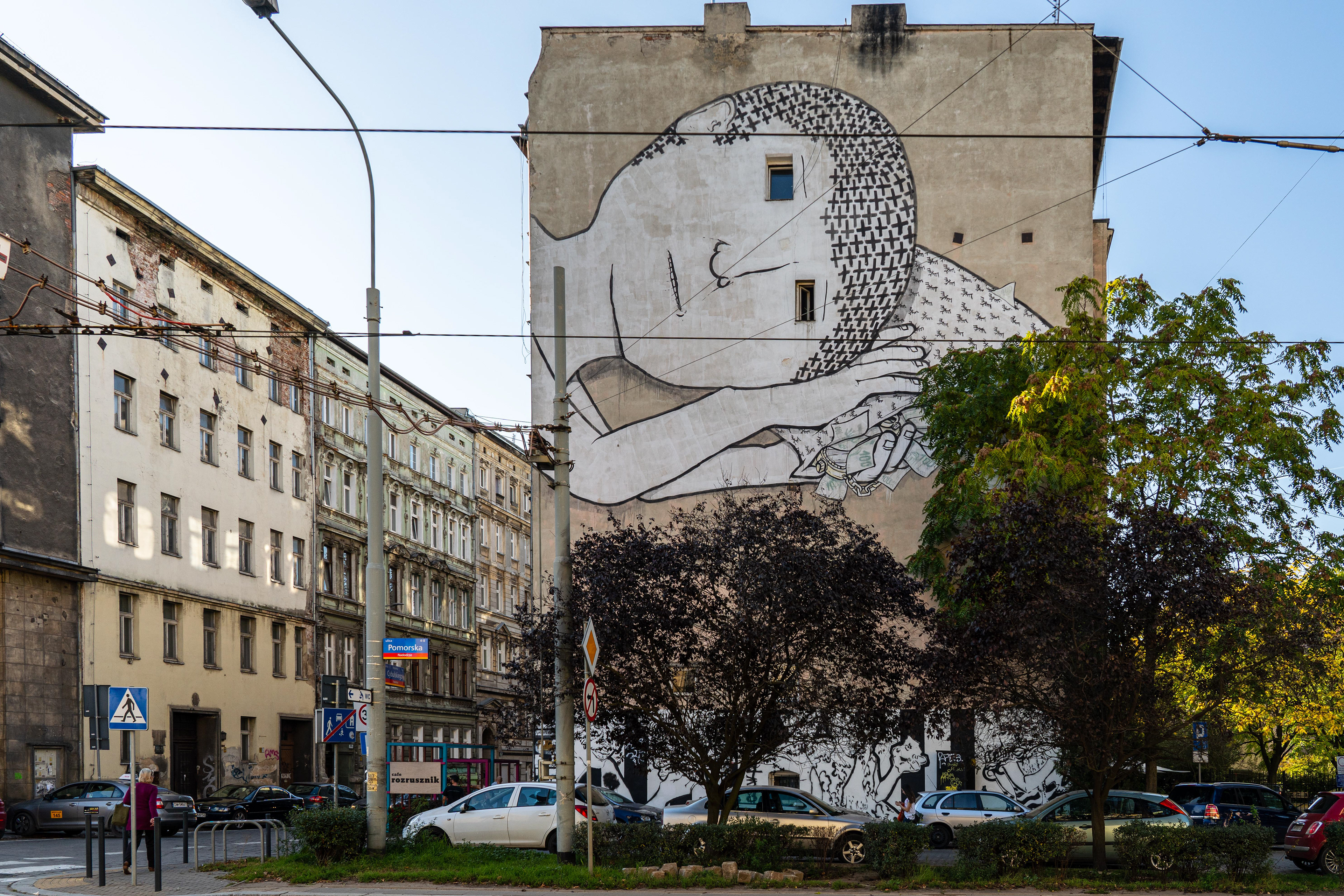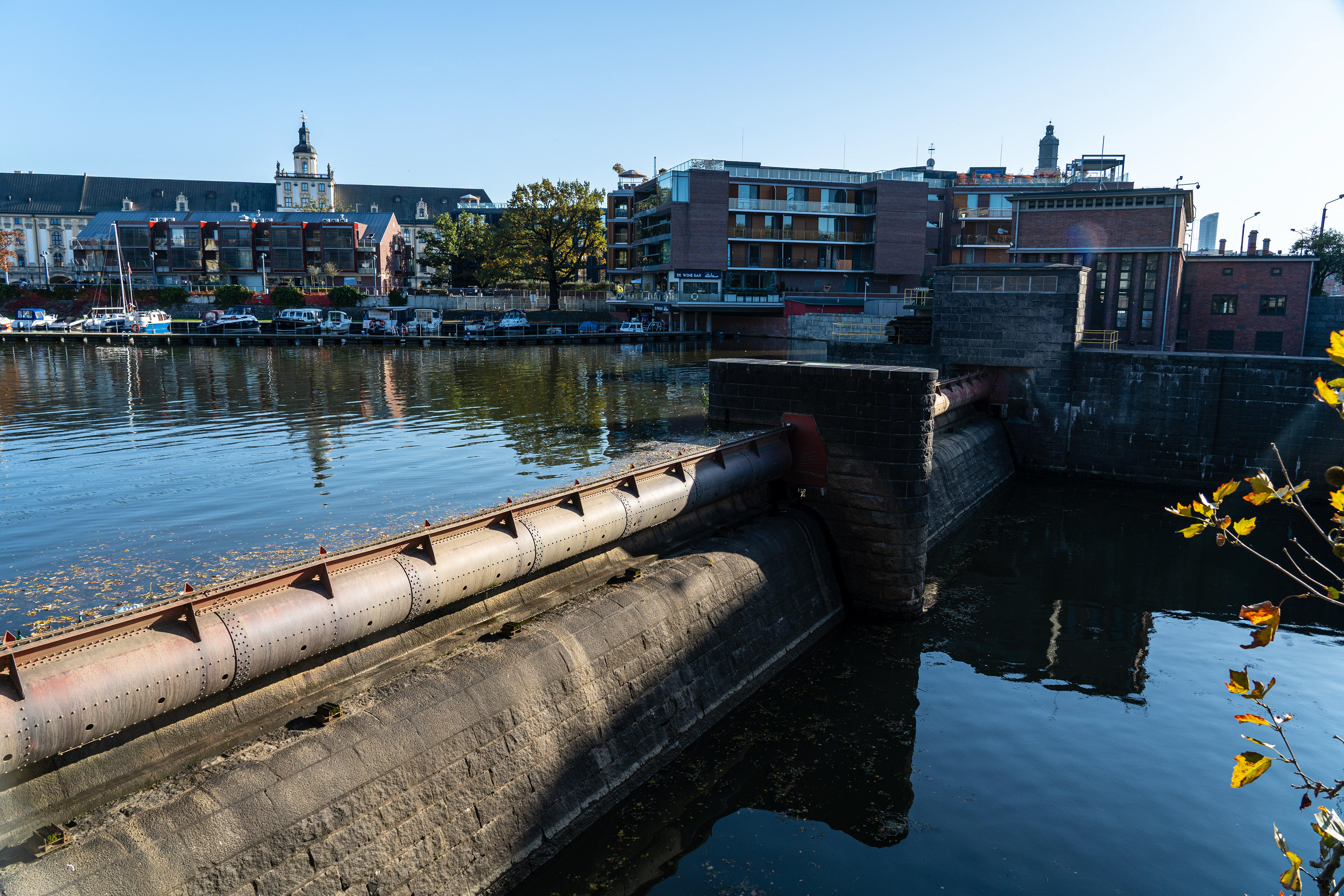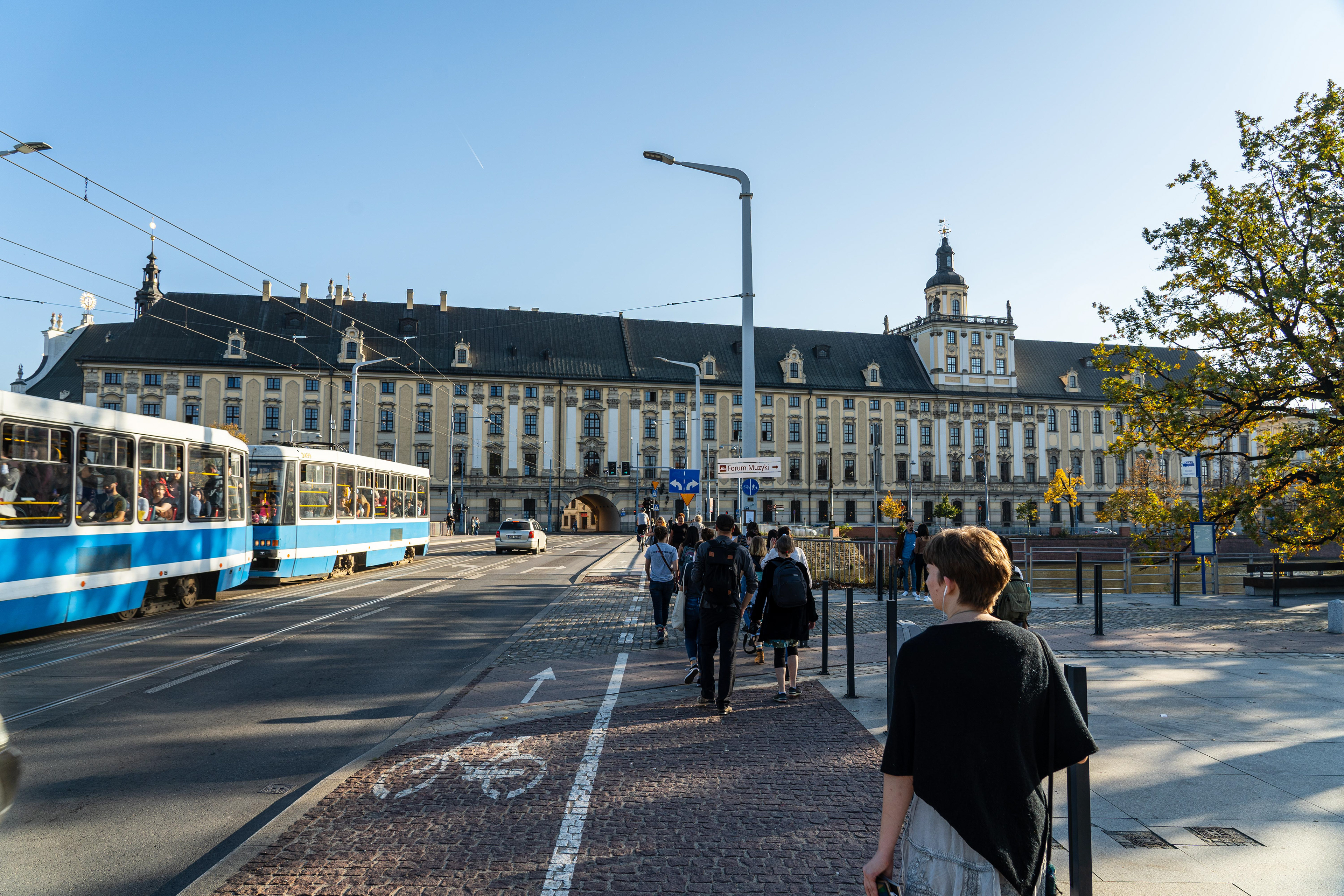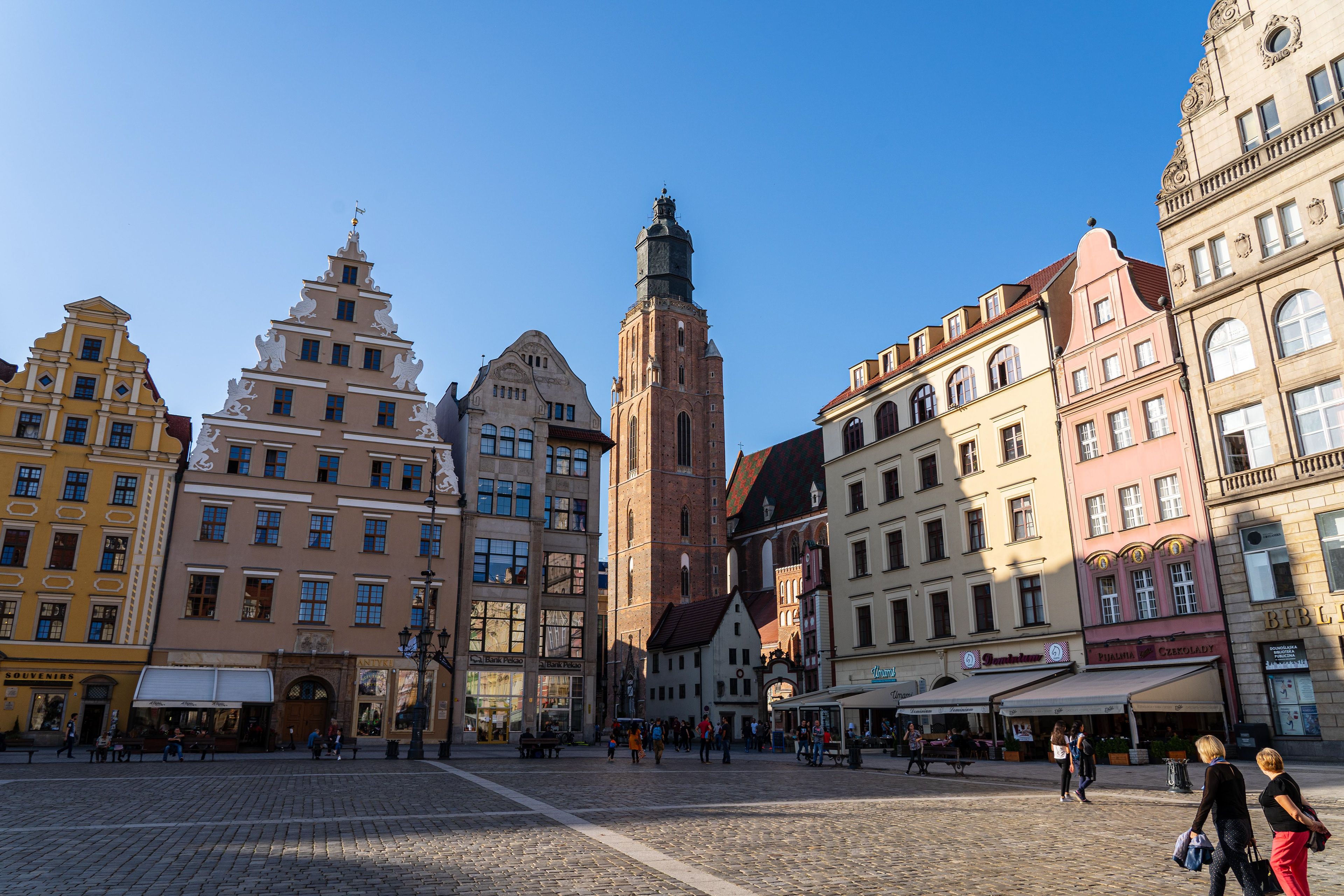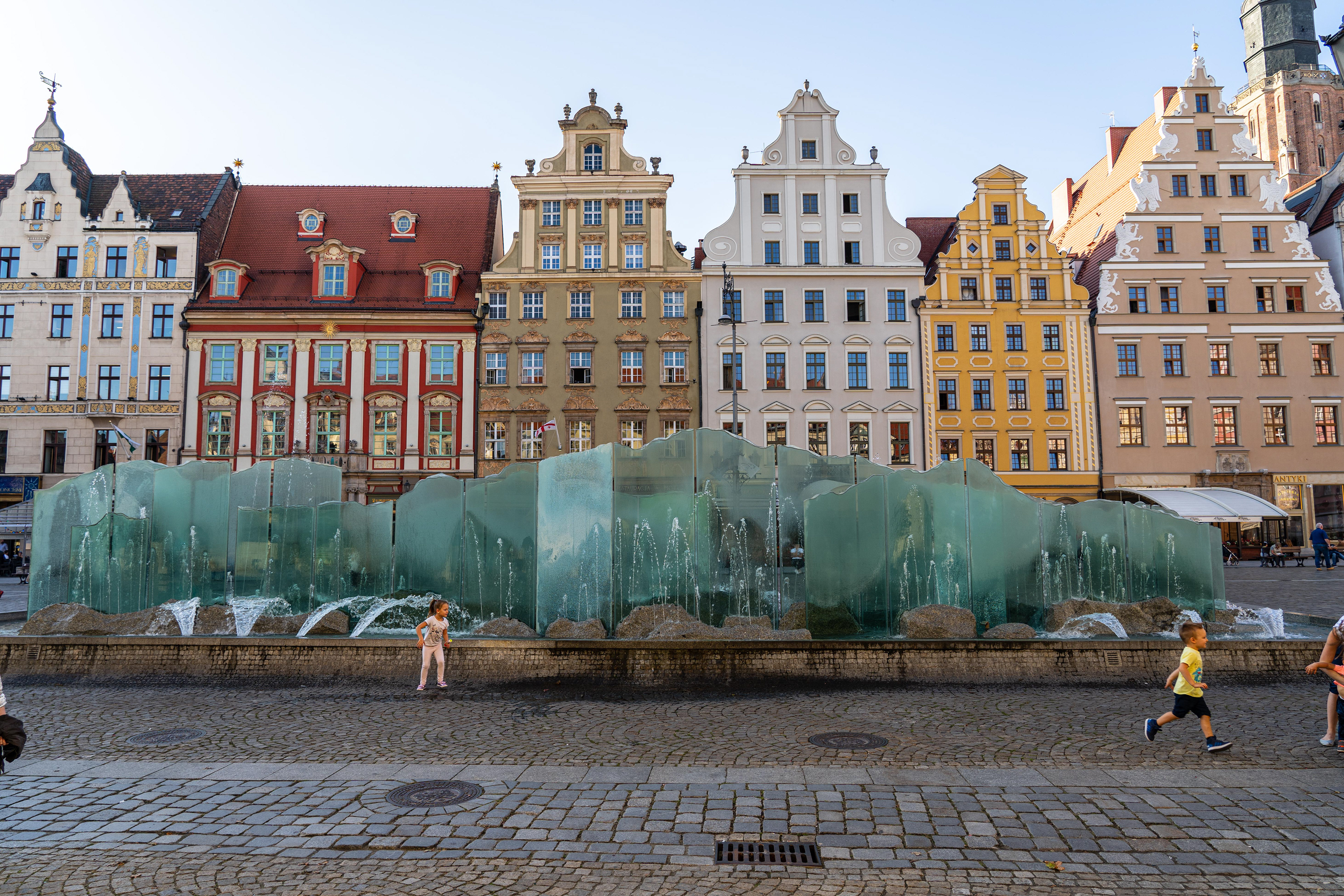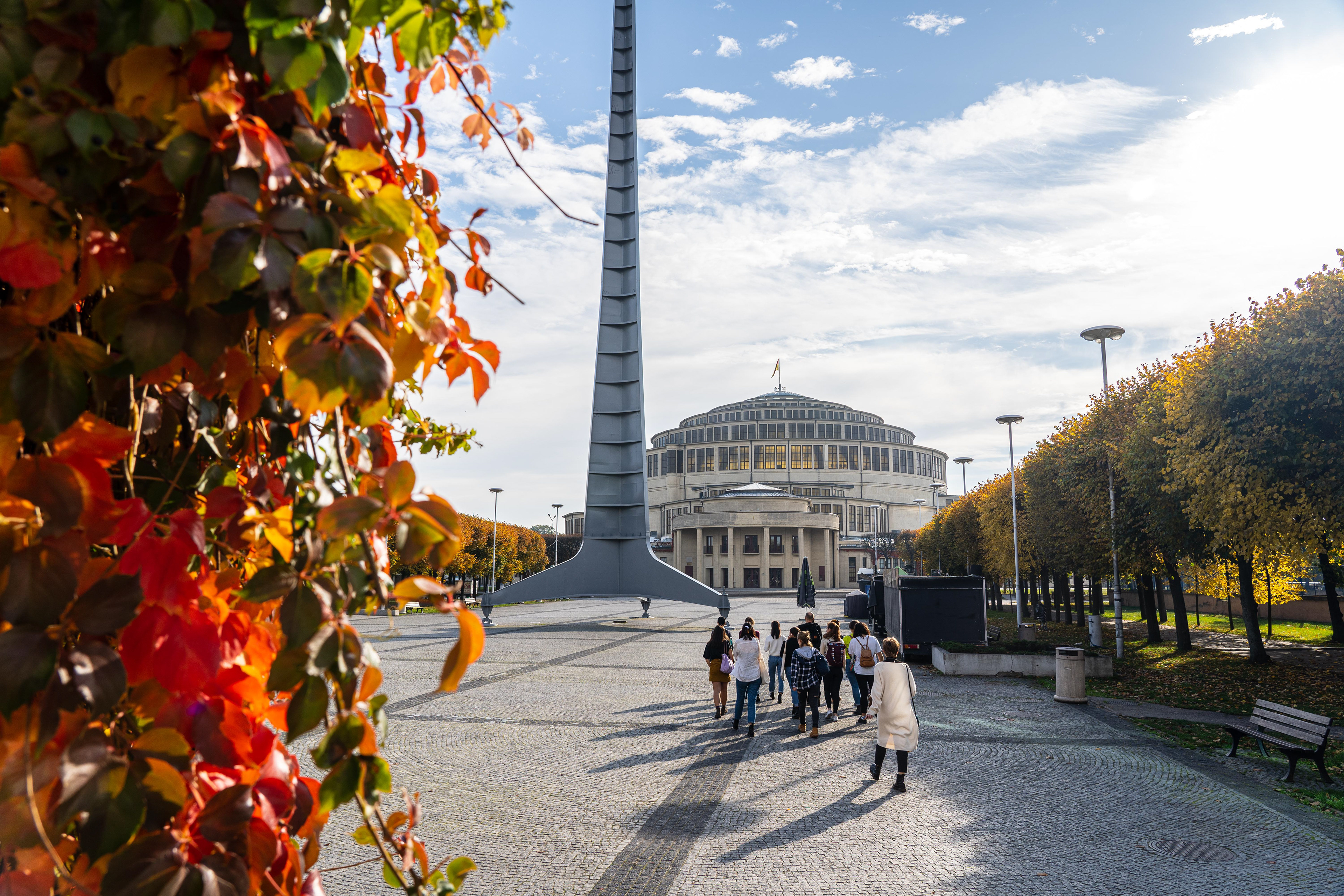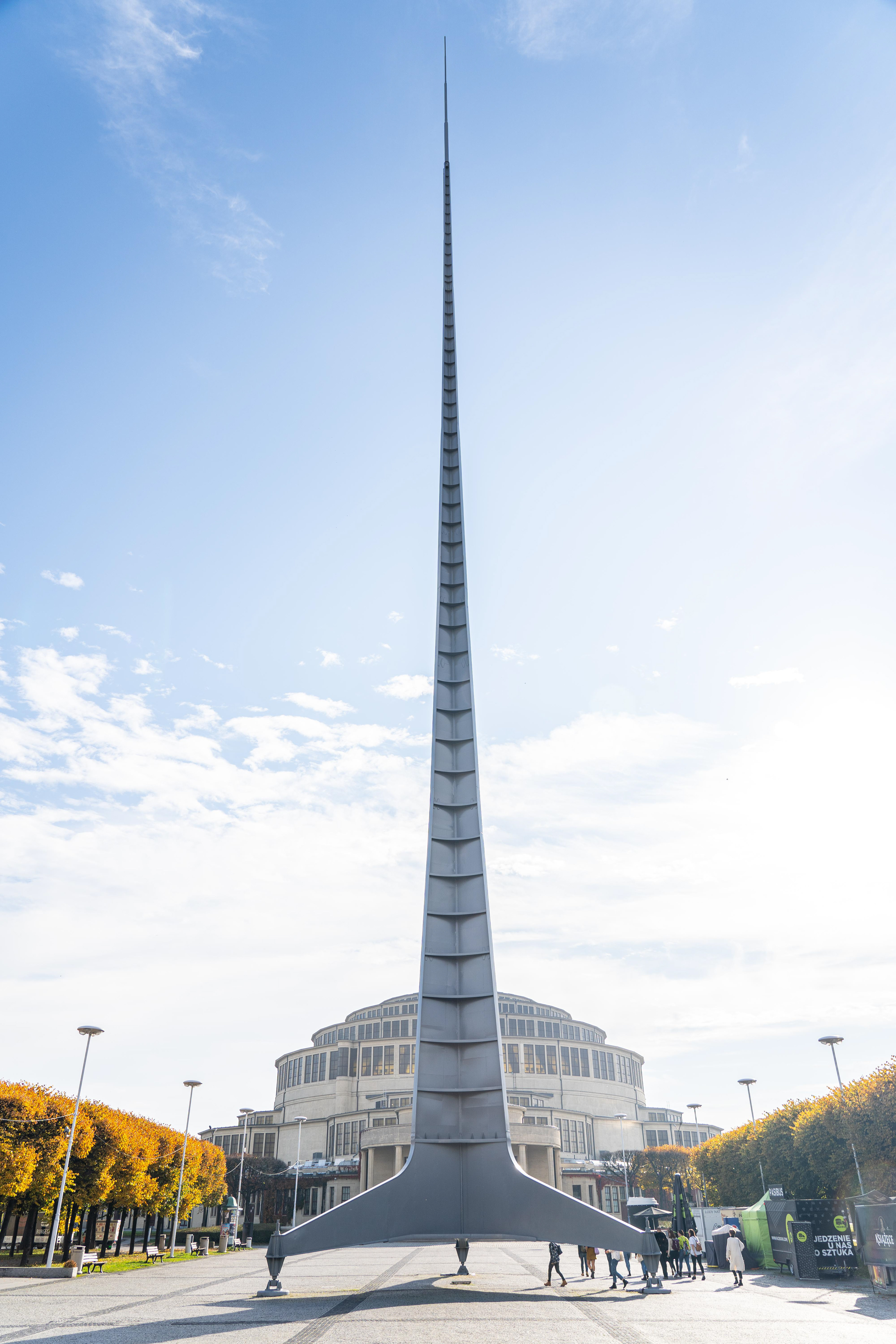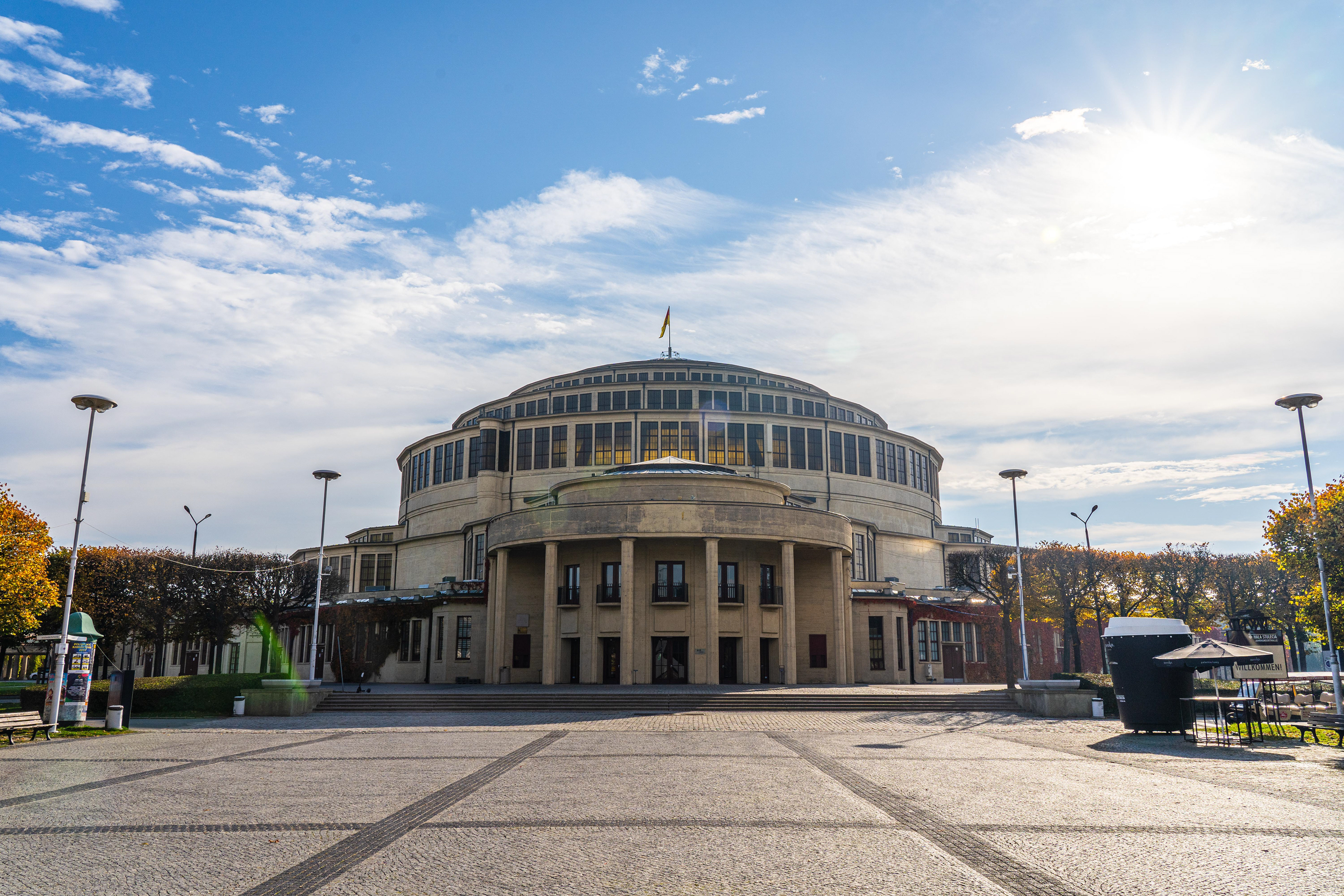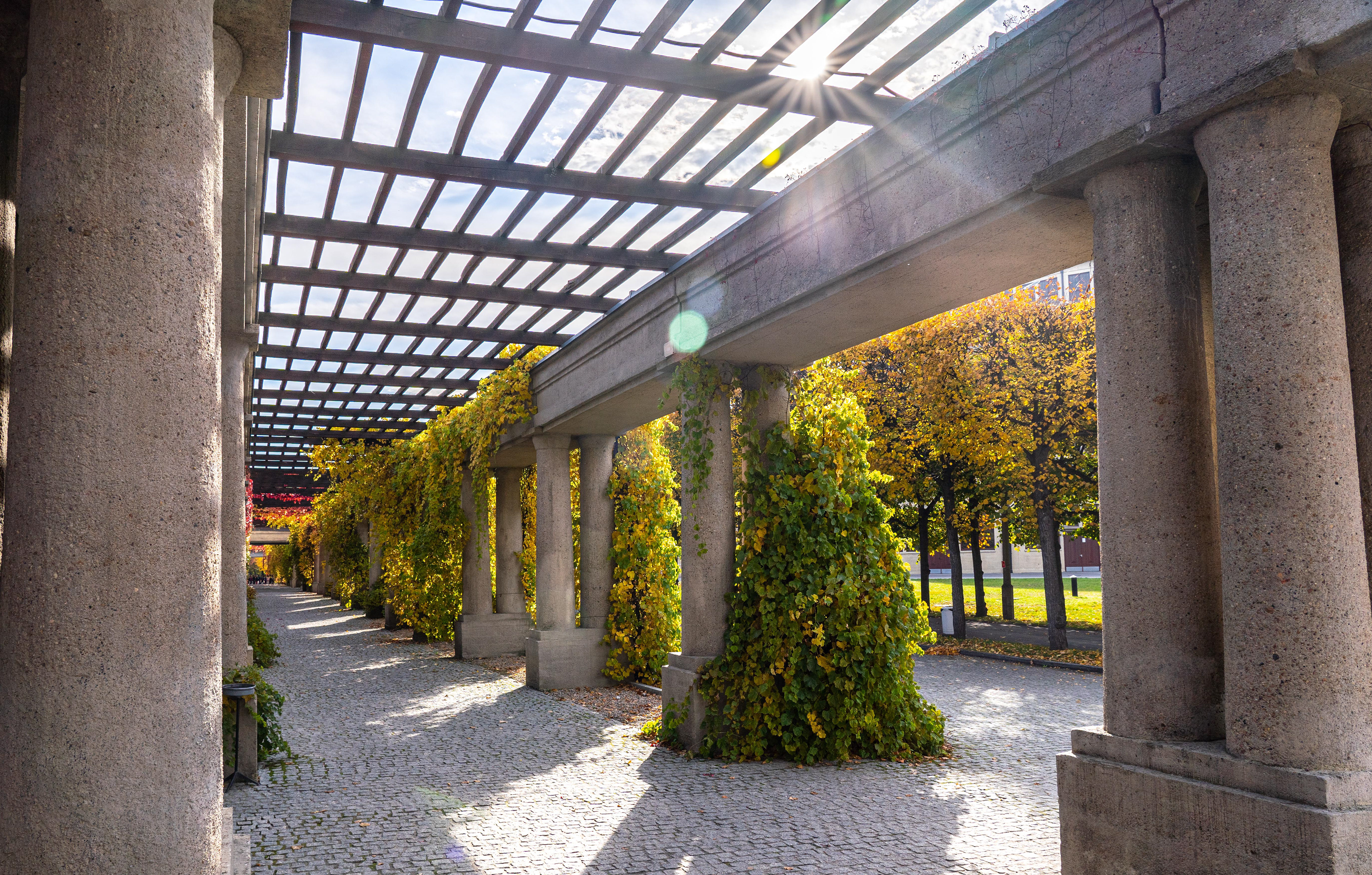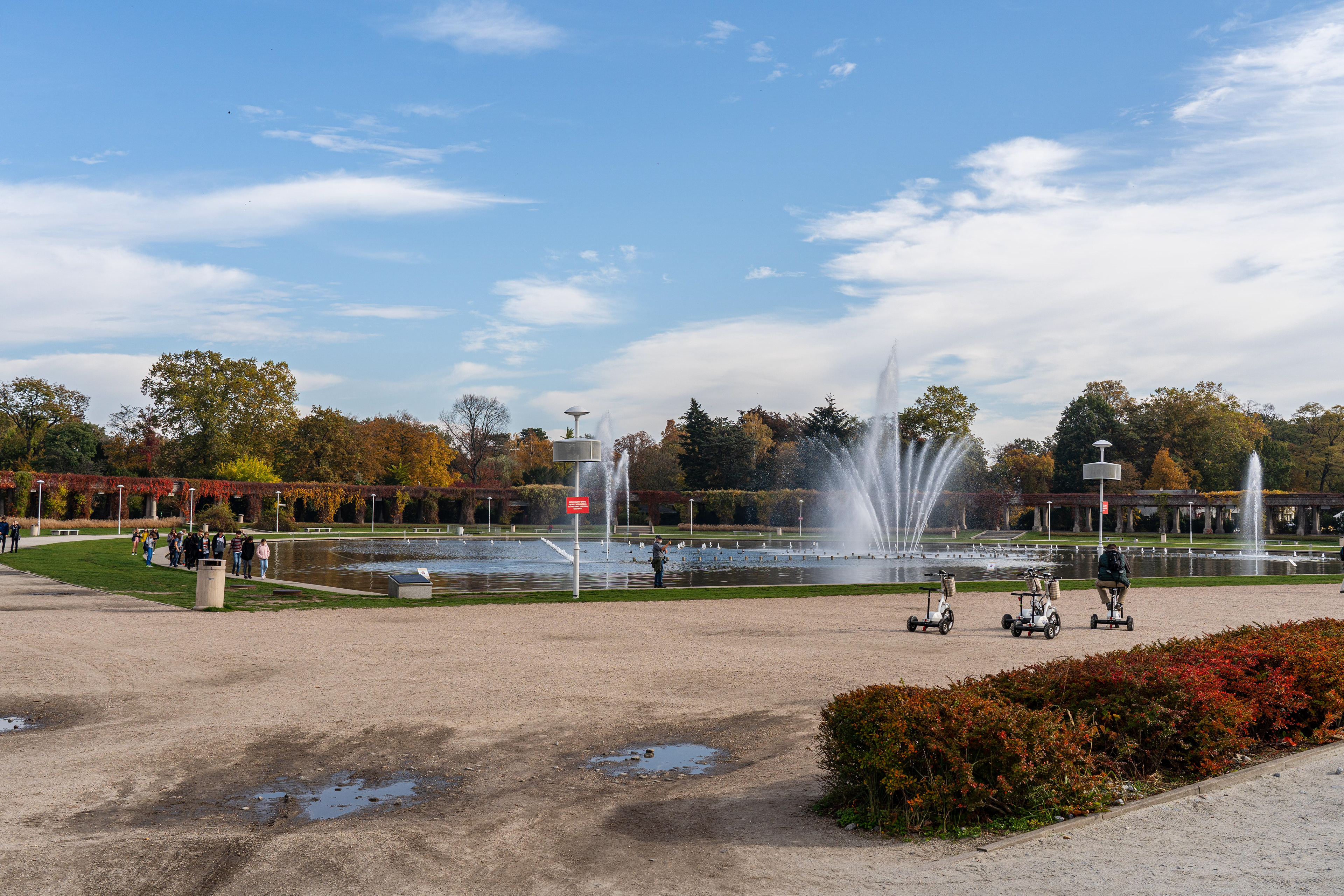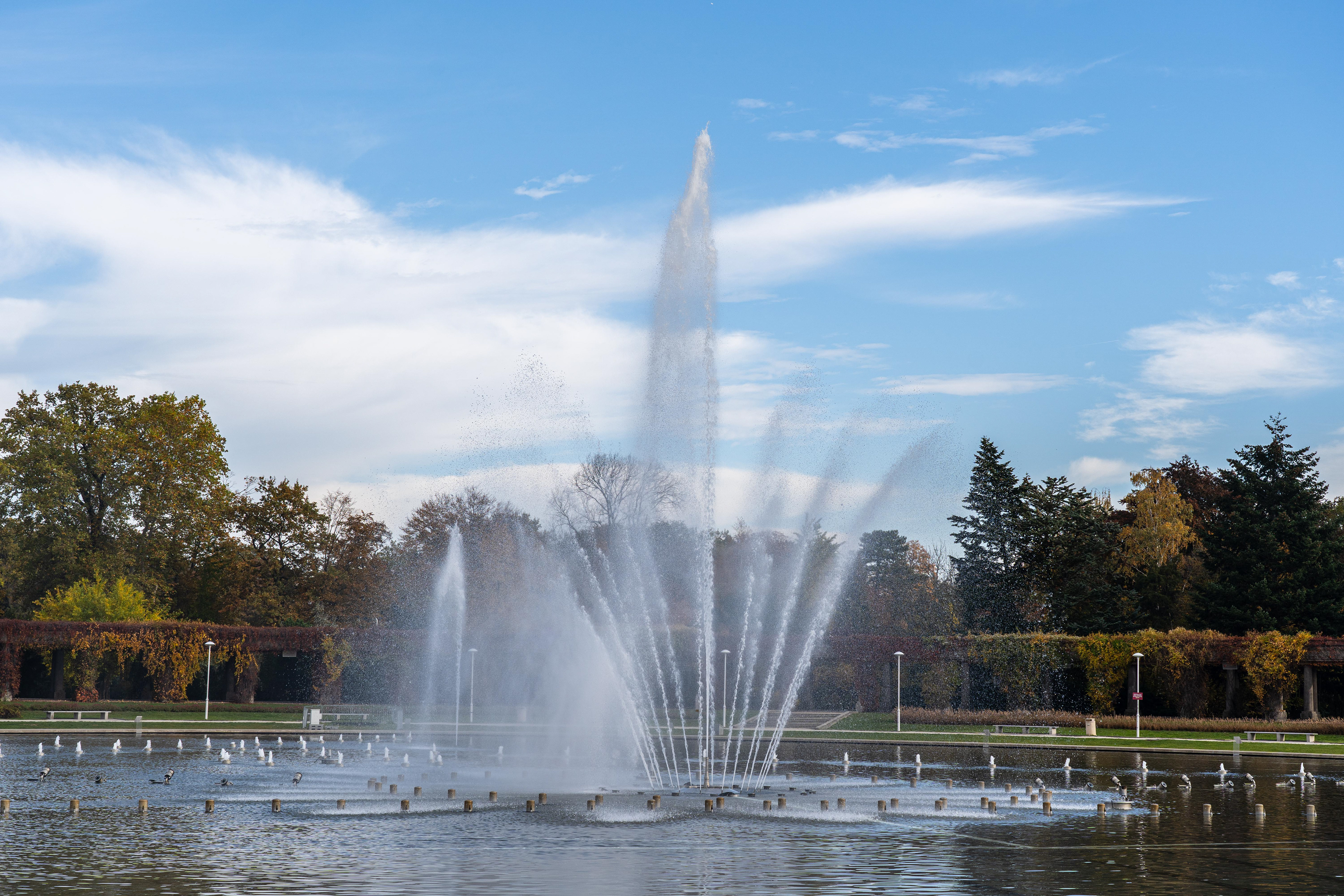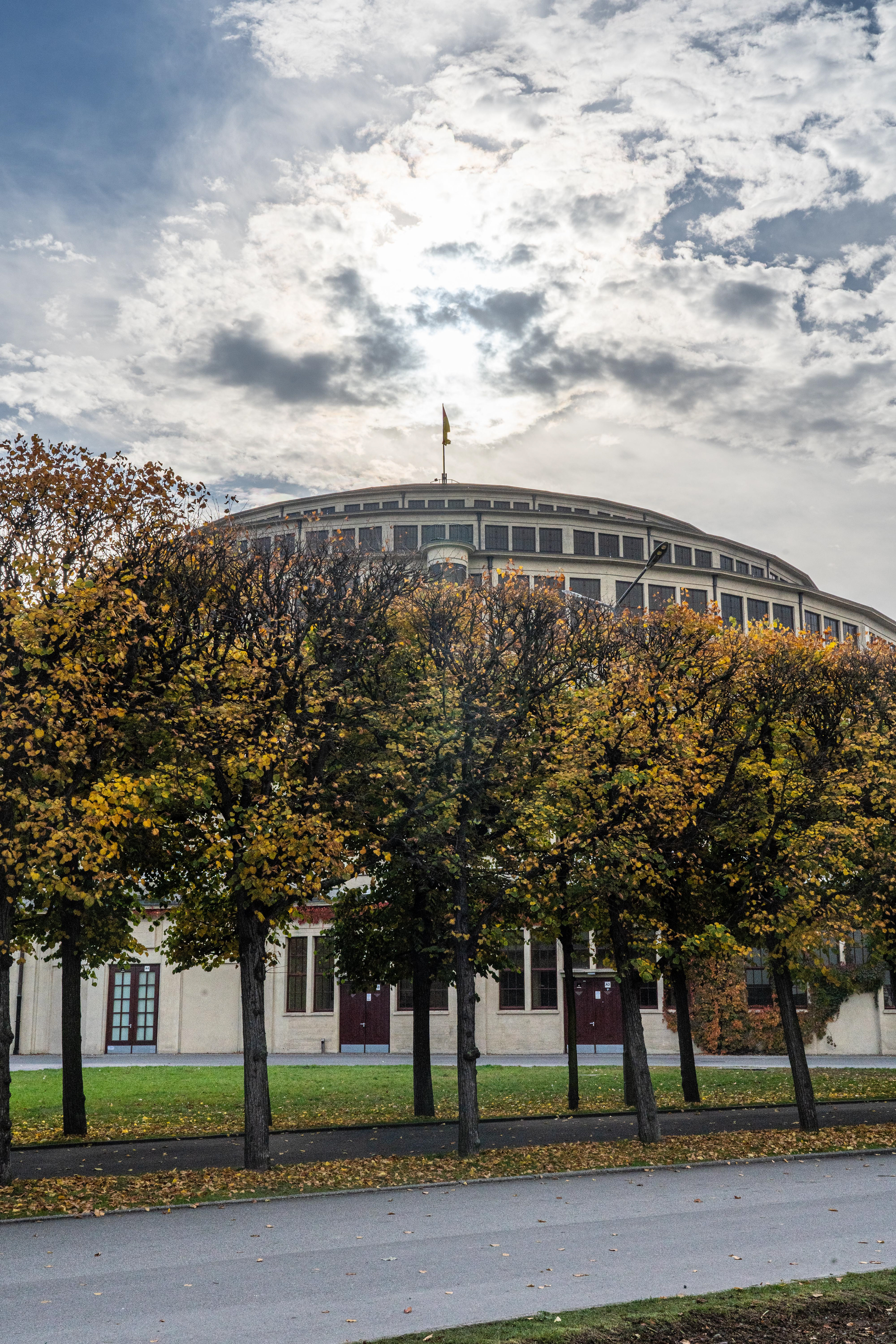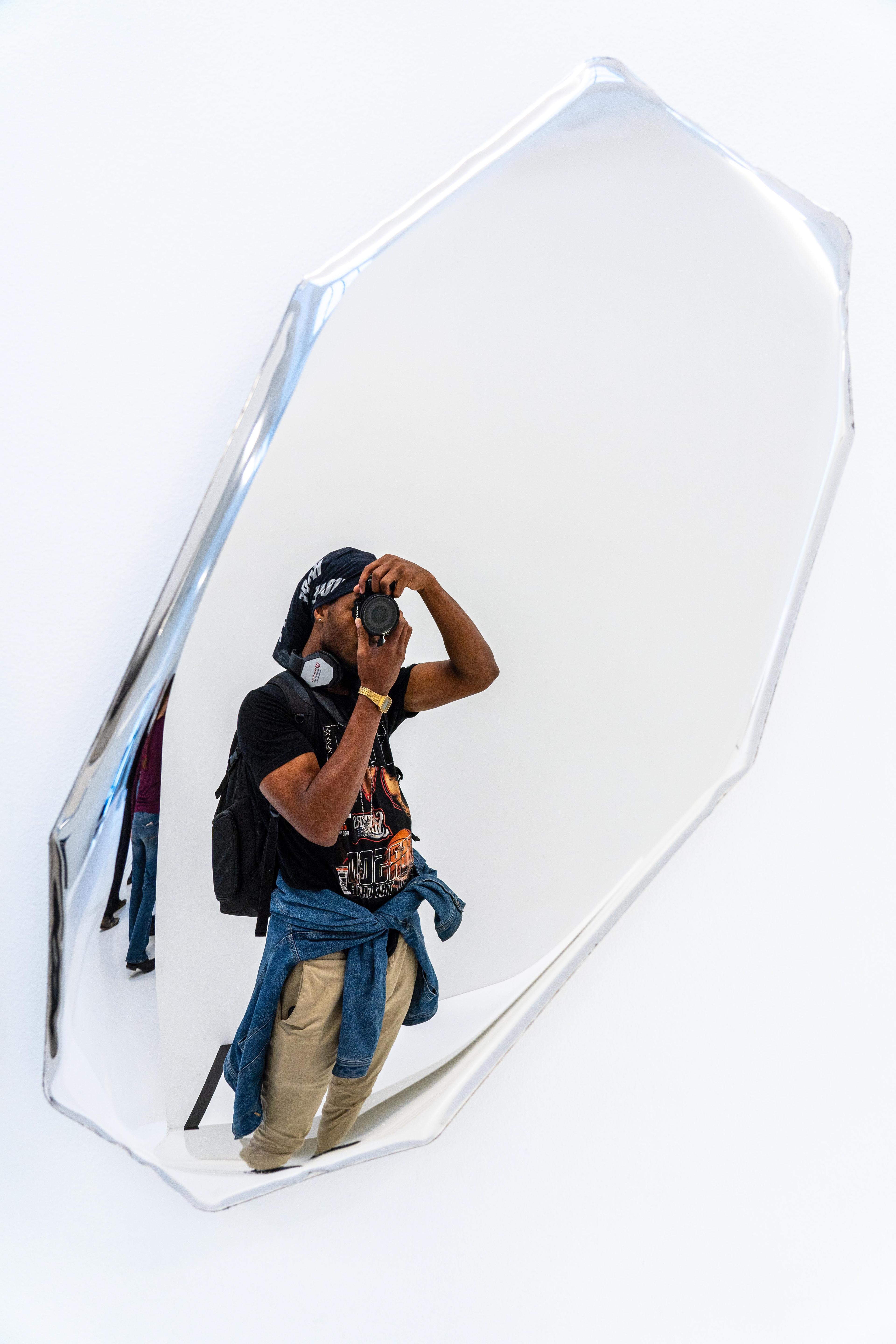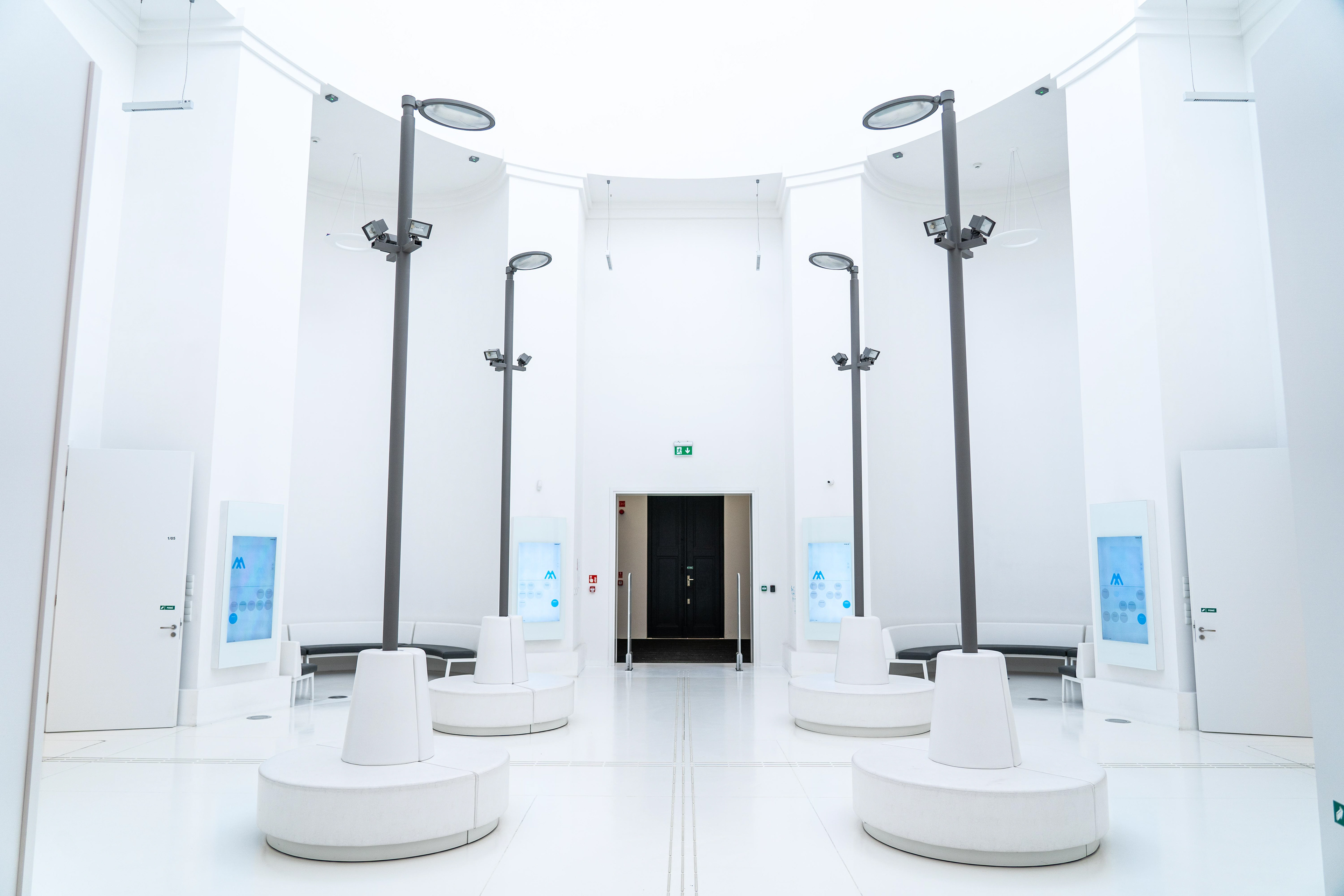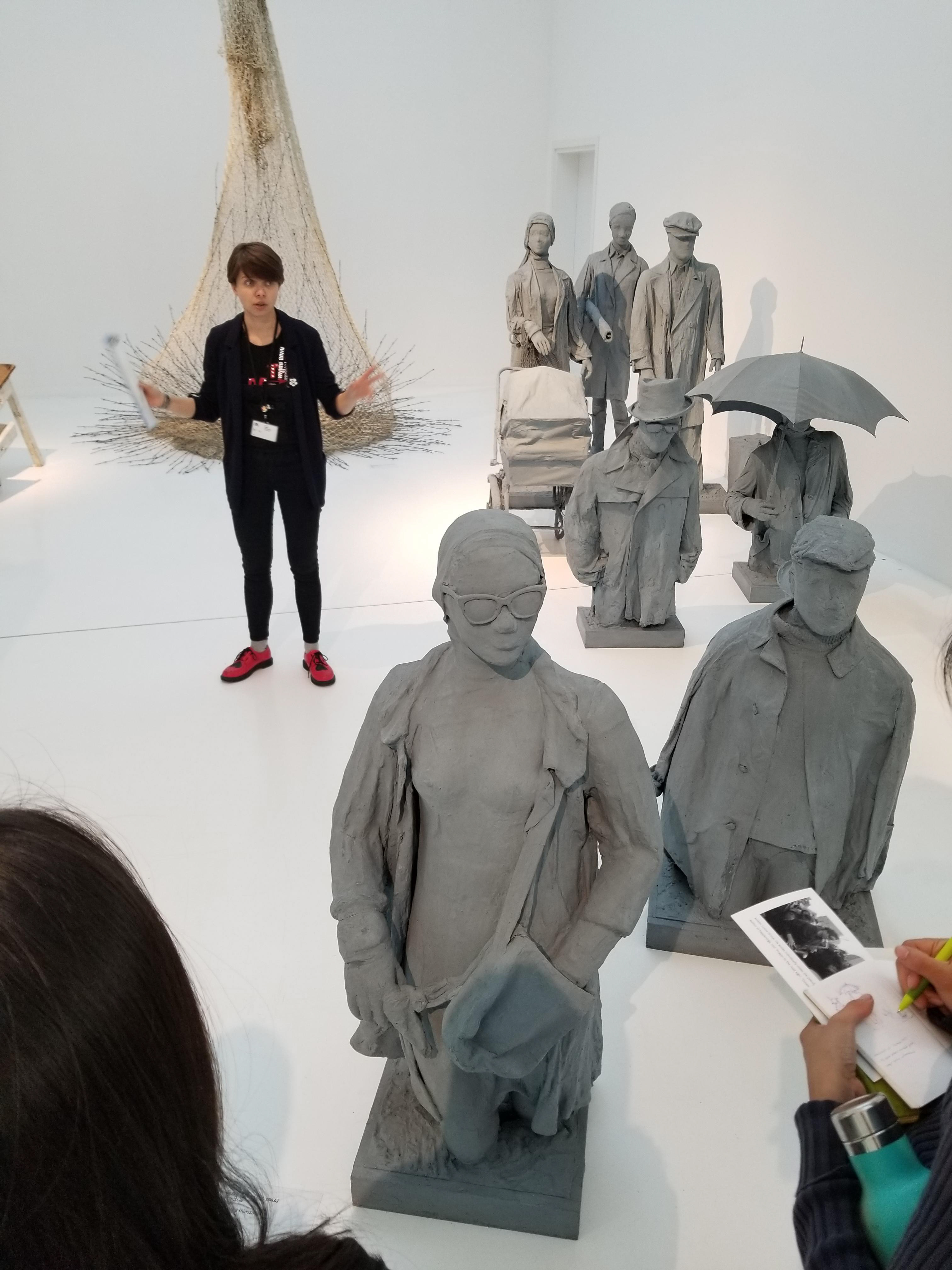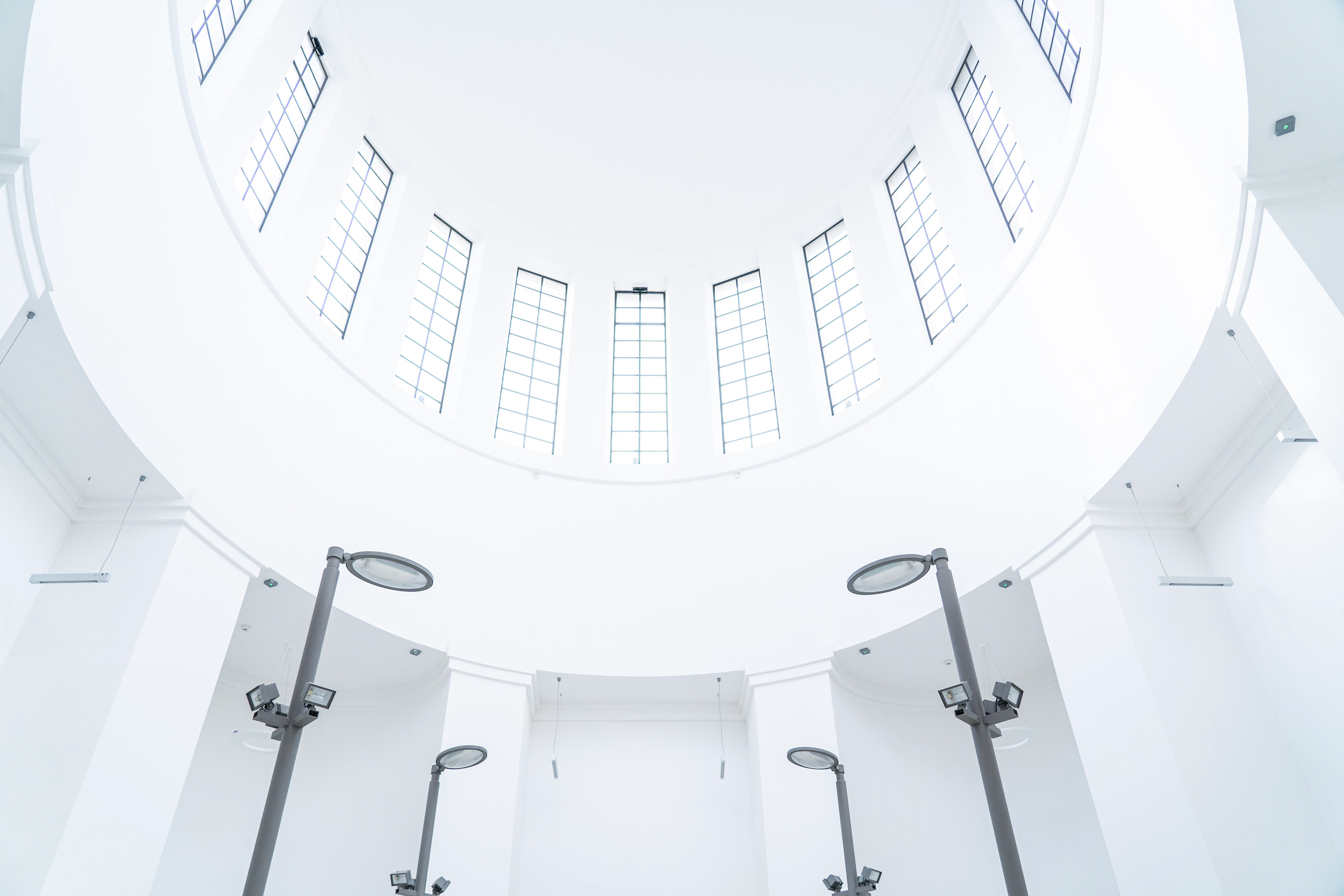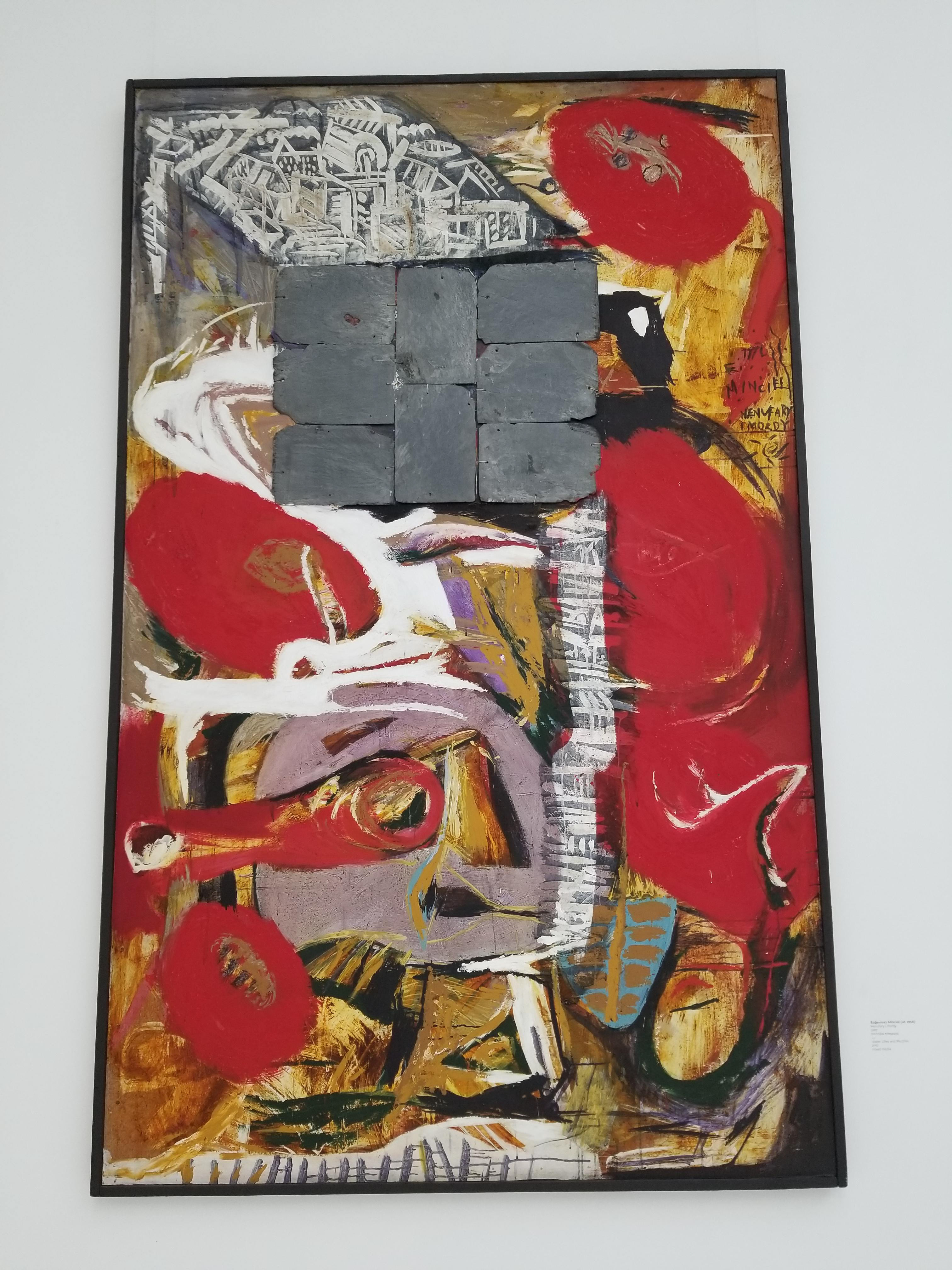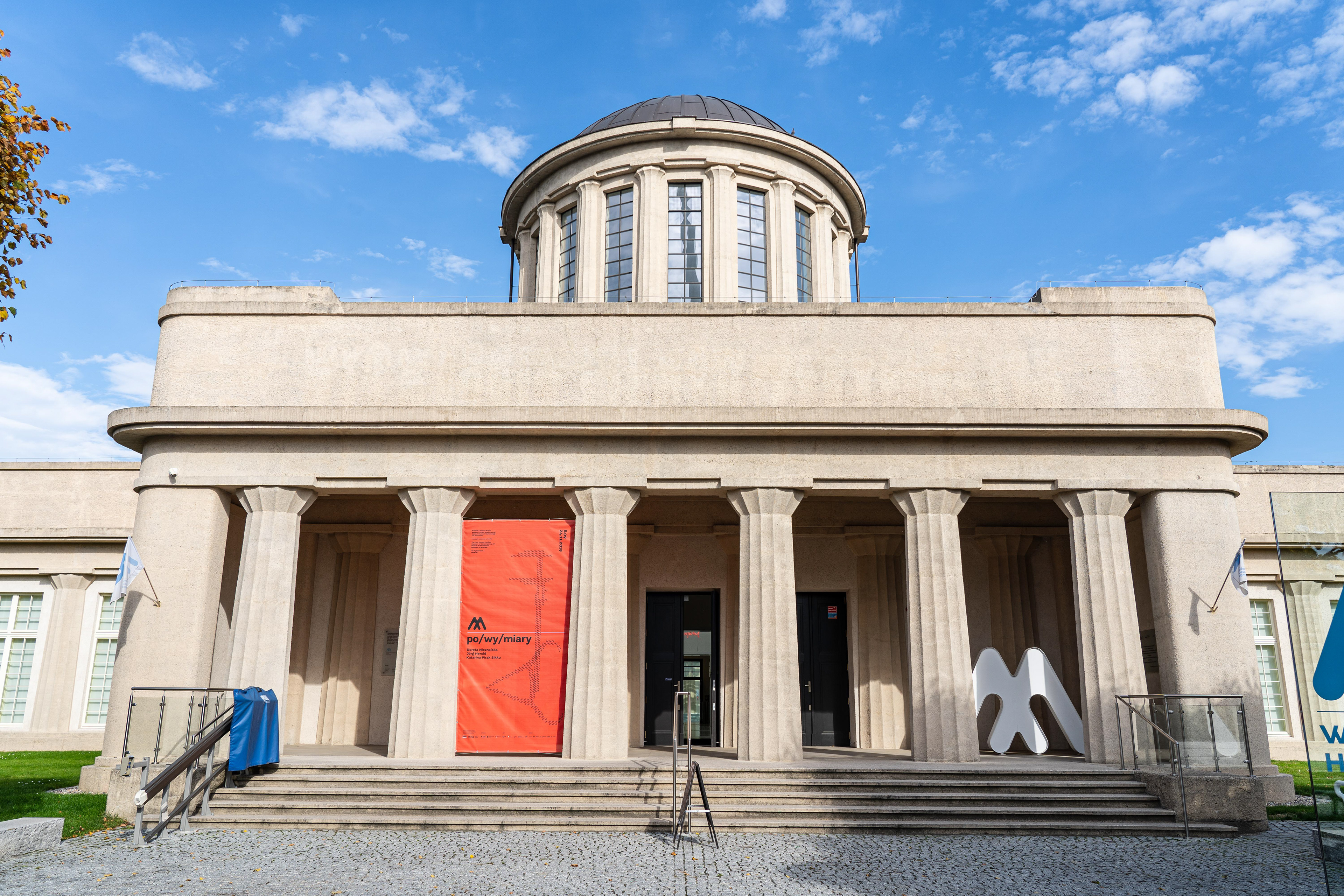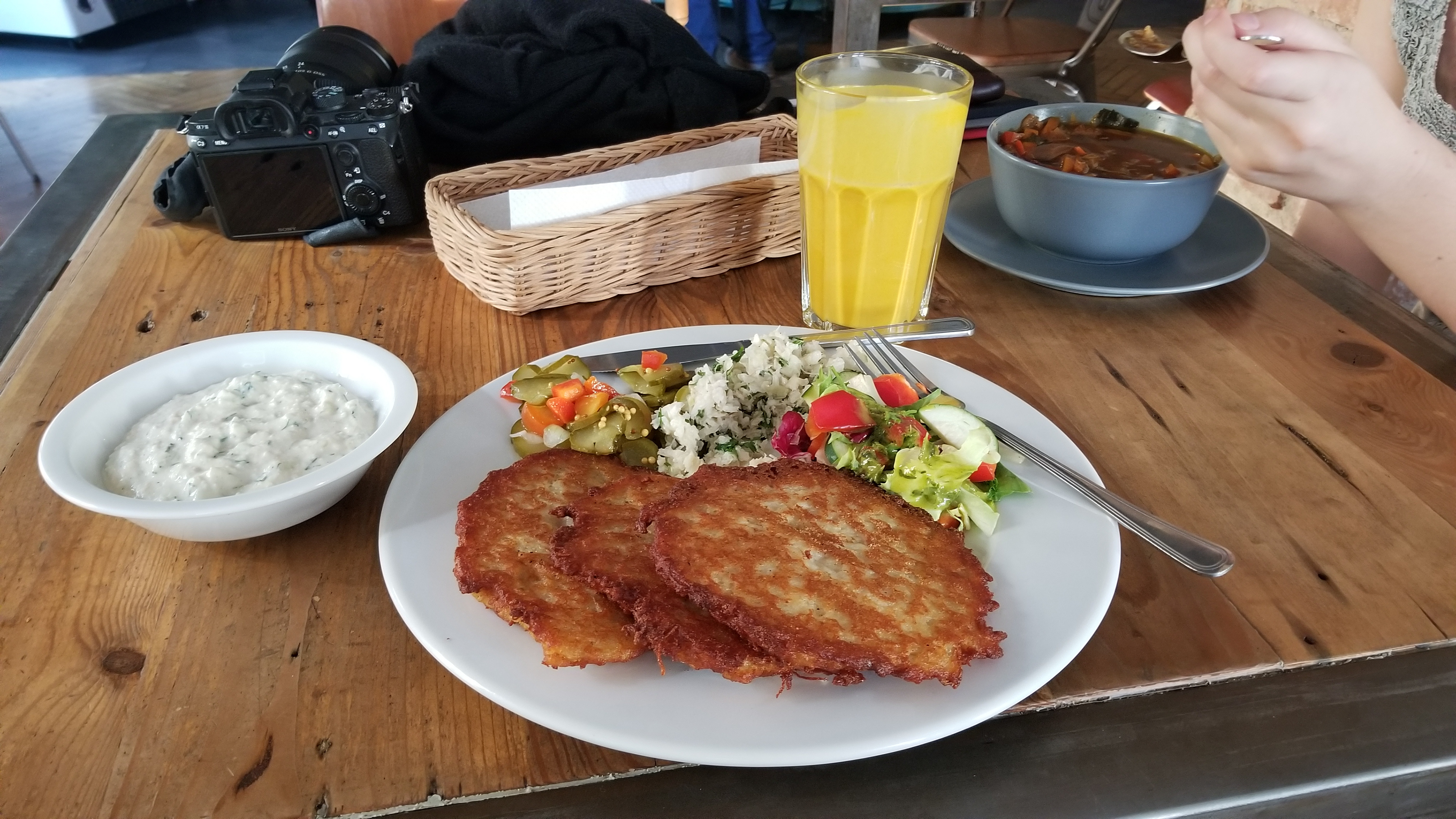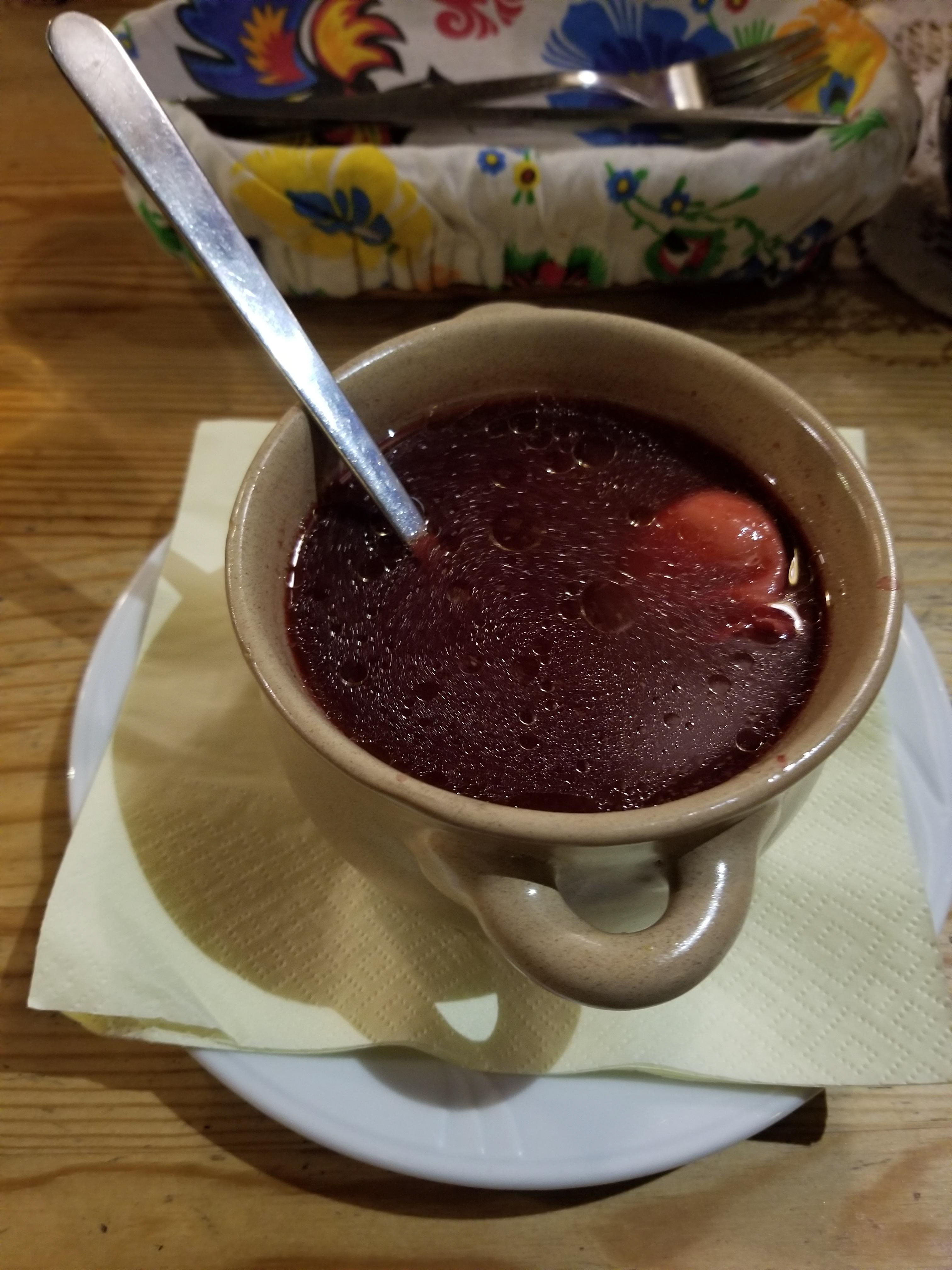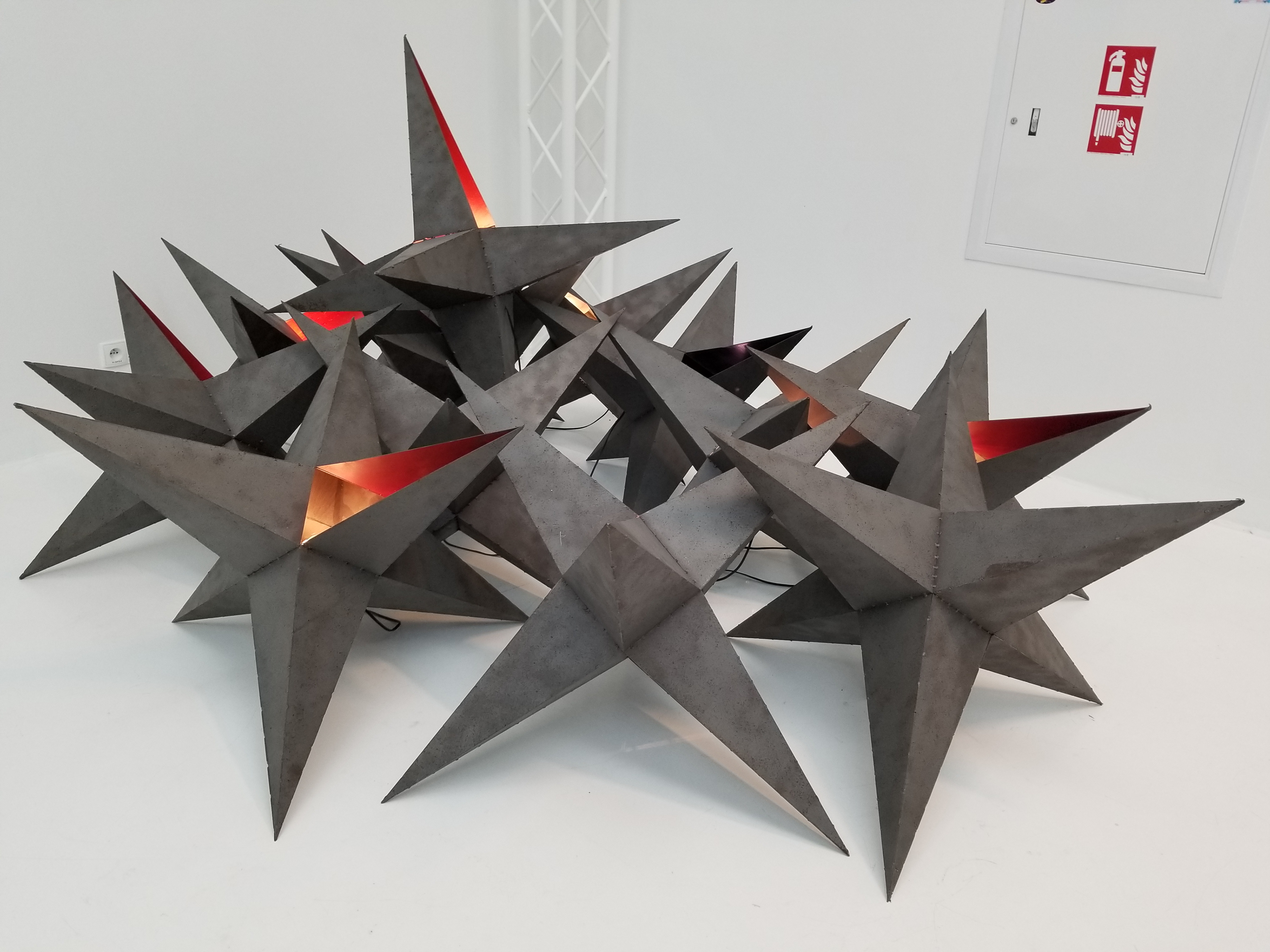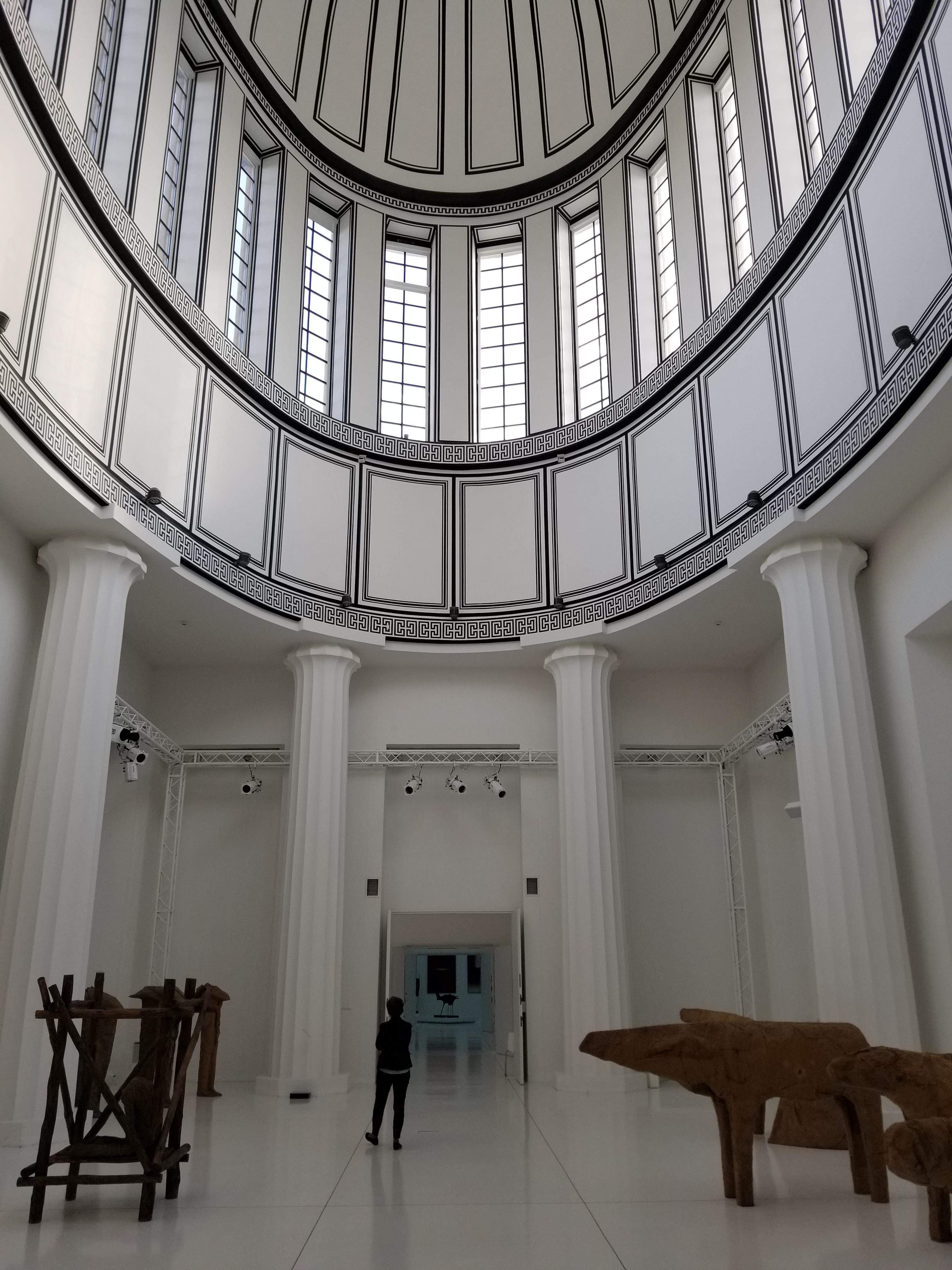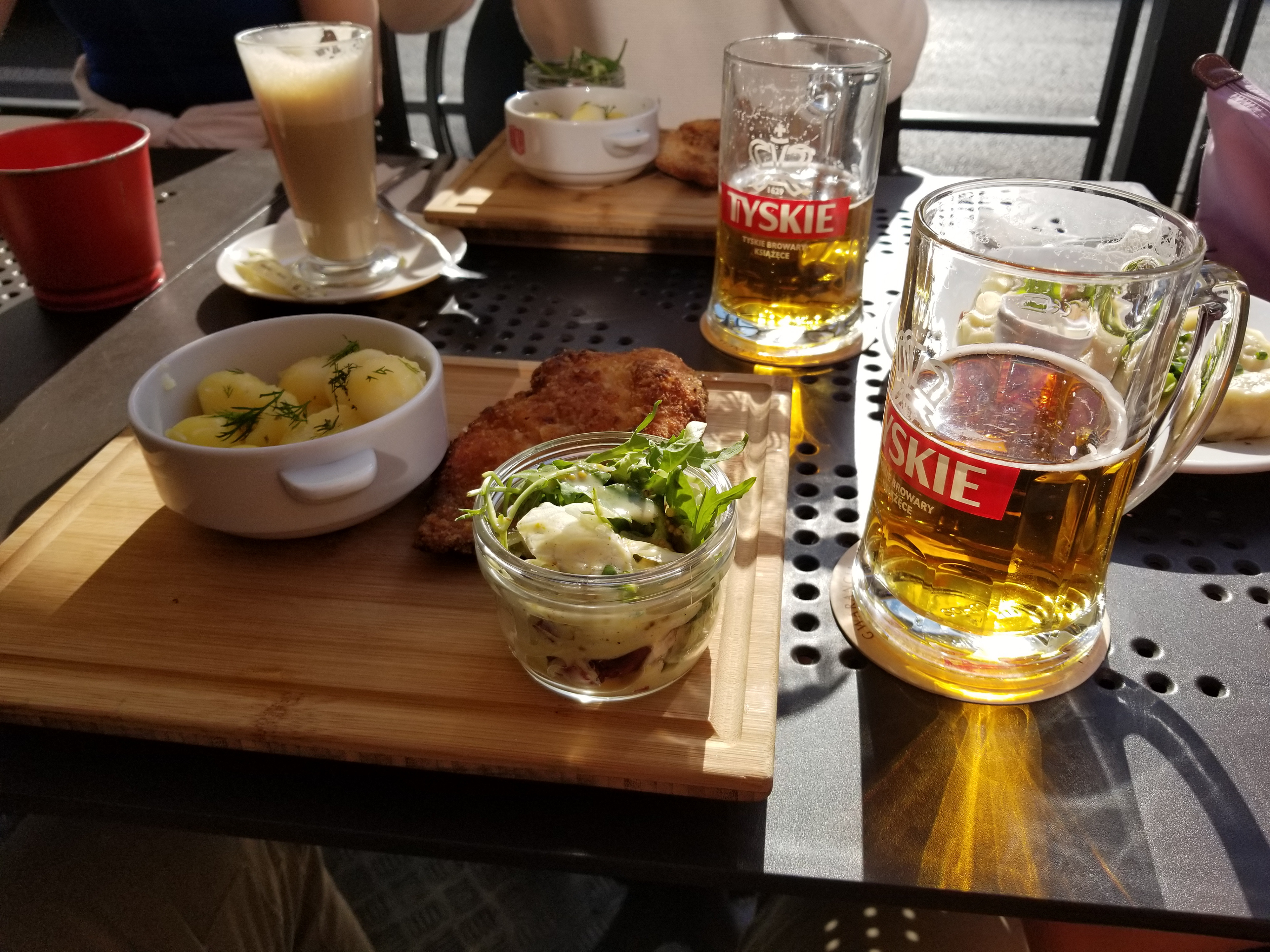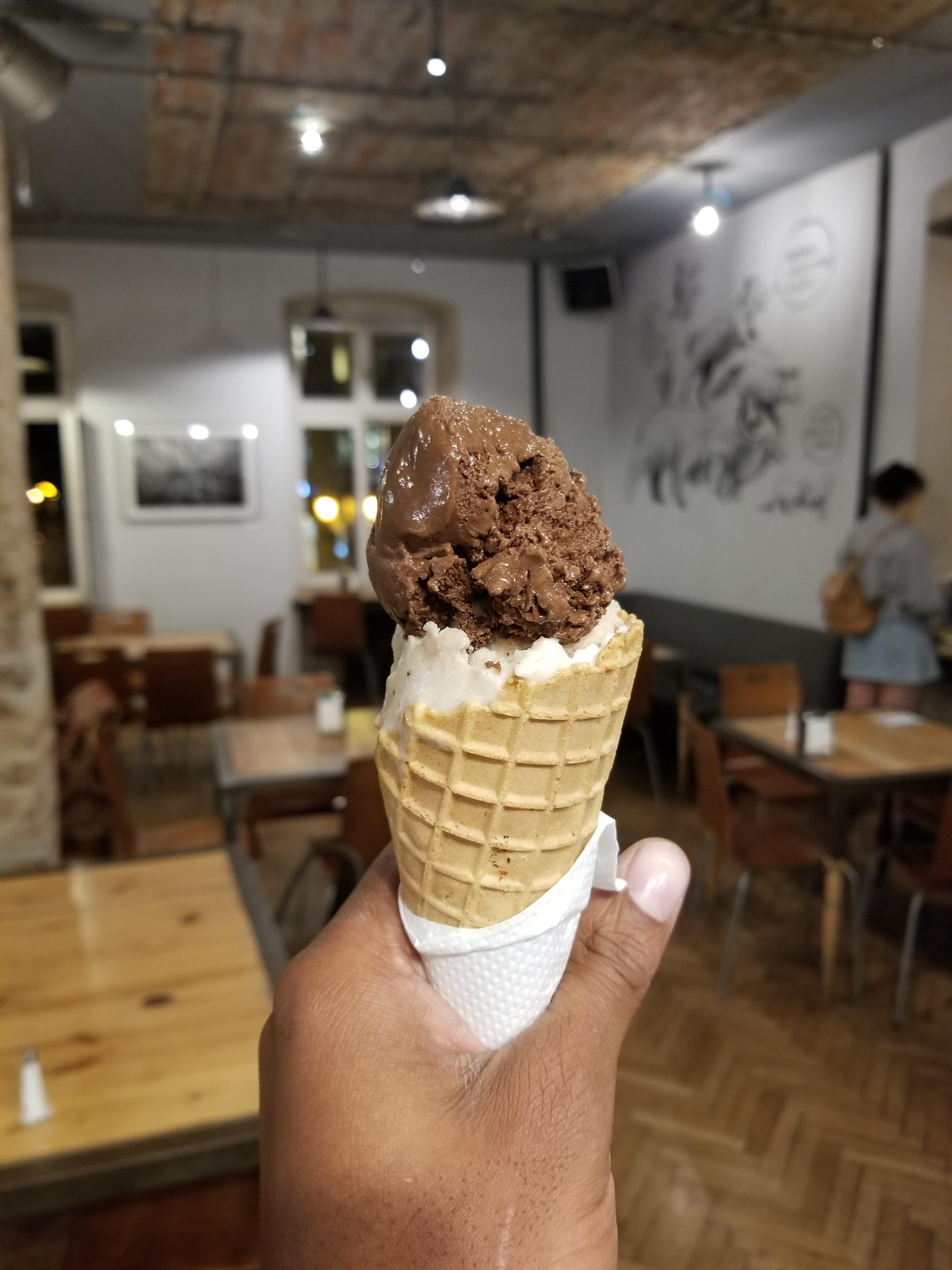 Wroclaw, Poland 10/13-10/15
I arrived in Wroclaw, Poland, from Berlin around 11pm. I took a taxi to our hotel (Near Hotel Europa). The hotel was really nice, but the wifi was trash. I had a room to myself. The bathroom was larger than the sleeping space. This bathroom was probably one of the most beautiful bathrooms I've ever used. I wish I had pictures of it.
I was only in Poland for a day in a half, so our schedule was jam packed. My class visited the Wro Art Center, Center for Contemporary art and electronic media exhibits, films, & workshops. The building used to be and old coffee-roasting plant, but it was turned into a Cultural Center. The videos commented on feminism, political power dynamics, protests, and consumerism. I had lunch at a vegan restaurant called VEGA. It was potatoes with tzatziki sauce and a mango coconut milk smoothie.
Later I visited Lokietka 5. Learned about problems happening in Wroclaw( Romani art, left vs. right, gentrification, small businesses being pushed out by big businesses, appropriation of graffiti, neo-nazis/nationalist agreeing with the church on Pro-Life) http://www.lokietka5.pl
We took a trip to WROT to learn about Off(ensive) Theater, which is part of the Grotowski Institute. It was cool at first. We talked about the comparisons between regular theater and off theater. It got real towards the end when the house manager began telling us about some of the plays they've done. Very ignorant and racist towards black people. I'm still reflecting on this whole situation. Maybe I'll share soon.
On the second day in Poland, we took the tram to the Four Domes Pavillion National Museum of Wroclaw. It was absolutely beautiful. I had to pee so badly from drinking two liters of water that morning (3 cups of tea for breakfast) that when we got there, I was the first to go inside the museum while my class walked around outside. As much as I wish I can share more about the history of the museum from our professor's lecture outside, I spent the whole time dancing and looking for my happy place before I peed on myself. Don't judge me. You gotta stay hydrated.
I was amazed by the contemporary art in the museum. The sculptures and paintings weren't only beautiful but had a purpose to people think critically about the state of Poland. See some of the work in the photo grid here. After exploring the exhibit, the curator let my class sit and make collages. They are being combined and made into a magazine. Not my best work because I didn't have enough time. Still, fun to experiment. 
We left the museum, and I had lunch with a few of my classmates at a Polish restaurant. I ran out of Zloty, so shout out to Eva for paying for my meal and my beer. You a real one. With a full stomach and my bags packed, it was finally time to hop in our van and take the 4-hour drive to Žilina, Slovakia.
Zilina, Slovakia 10/15-10/18
My class arrived in Žilina, Slovakia, around 10:30pm. We dropped our stuff off at Hotel Grand and met up for dinner at an Italian Restaurant.
We started the day with a tour of Stanica led by my professor Robert Blasko. He is one of the founders of the train station turned cultural art center. We learned about Slovak history and what steps to make if you want to make a cultural center. We then had a case study/debate/ about the ethics of artists using public spaces. Stanica had a building up for 10 years made out of clay, hay for insulation, and 3000 plastic beer crates that were used for artists' installations and community events. It was destroyed by a fire in May of 2019, and some locals and officials scrutinized the center for making a space that could have been a liability. No one was hurt, and no property was damaged.
My class had lunch at a Chinese food buffet in the center of Zilina. The fried chicken and sesame chicken were fuego!!! Over lunch, I had an impromptu interview with Juraj Hornak and my classmate Eva about Slovak politics and the state of the world. 
After lunch, the class split into two. One group went two a bookmaking workshop with Lida Mlichova, and the group I was in explored the creative use of public spaces with Juraj. He studies architecture and is fascinated by the potential of unused public spaces like empty lots and untamed plots of grass. One of his current art projects is illegally mowing the lawn on unclaimed/unkempt public spaces. Another is setting a pink frame in unused/abandoned public spaces and letting the public draw their visions for the potential of the space on the glass. He let us do the same for an area near a farmers market. It was a private property that wasn't used for anything, but he let me and my peers use our imaginations for what could be. We drew tree houses, skateparks, bike racks, swimming pools, stages on the framed glass as locals curiously watched us. Later that evening, I grabbed doner for like 4 Euros and spent the rest of the night editing photos in my hotel room and writing this reflection.
We visited the Synagogue Cultural Center. We got a tour from Simona Gottierova, an artist who also runs the education program at the synagogue. The synagogue was made in 1938 and used as a synagogue until the end of WWII in 1945. It was later used as a theater and school during communism in the 80s. The government covered up the Jewish architecture on the inside when using it. It was abandoned for over twenty years before Stanica was granted permission to turn it into a cultural space in 2007. Took 7 years to turn it into the center today, the same amount of time it was occupied by jews before the holocaust.
I did not know what to expect when looking at it from the outside. As a synagogue, I imagined there would be many religious artifacts and prayer spaces. What I saw instead blew my mind. There was a contemporary art show from Rafani, a local art group based in Prague. There were sculptures and video pieces on display on large tables surrounding this big blue pool of water. Upstairs were several paintings and sculptures commenting on the voice of media and how the language from the news is meant to trick us. 
We also made our own art pieces that imagine where we see ourselves for five years in the future. I did mostly abstract drawings and used my personal items( watch, wallet, camera) to make sketches. I see myself having much longer dreads, but other than that, the future remains a mystery explained by these abstract doodles.
After checking out the synagogue, I discussed my Individual Study Project over seafood scampi at Tartino with my professor and classmate. One idea I'm considering is talking to youth about public spaces that are repurposed. Stalin Park is a famous skate park in Europe, and it used to be a monument in honor of Joseph Stalin. Vltavska station is famous for murals, graffiti, and parkour. I want to learn what makes these spaces so significant for young people. I'm also interested in exploring the abandoned buildings throughout Prague. Before visiting, people often told me that I would love the old architecture, but the abandoned municipal buildings tattooed with graffiti call me more.
With a few minutes left before having to recoup with my classmates, my professor and peer stopped by the bookmaking studio. I got to meet Lida Mlichova, who gave me a whole new appreciation for bookmaking. She showed me the tiniest book in the world (it was about half the size of my pinky fingernail). She showed me the marbling textures for book covers. They are beautiful and reminded me of printmaking. I will definitely use them as Inspiration for my broken images. I was only there for 5 minutes, but I wish I could stay longer. 
We hopped on our bus and drove about 30 minutes from Žilina to a National Park. We got to the base of a hill before doing a hike, mostly uphill. My quads were burning, but I got rest by stopping to take photos because the place was so beautiful. The rocky mountains covered in fall foliage reminded me of Maine. I could spot a large herd of sheep grazing in a little village at the bottom of the hill. The sun was out so I could charge up my Vibranium.
My jaw dropped and rolled down to the bottom of the hill at the scene of the Sight Pyramid. An artist affiliated with Stanica created this sideways pyramid sculpture out of wood. When you sit far enough back, it looks like a postcard or photo in a picture frame of the Slovakian landscape. I was at peace at this moment. After moving around for several days and always being on the go, I finally got a chance to relax, reflect, and breathe. I haven't engaged with nature since CHAOS. I love nature. I really do.
To finish off our time in Žilina, we had dinner at a traditional Slovak restaurant. The restaurant was so traditional, it didn't even have a name or signs on the outside. The cabin-like restaurant in the valley was visible from the sculpture we hiked from. The food was fuego! Started off with garlic soup and chicken noodle soup. Afterward, we served ourselves. This was the real deal. Goat cheese and pasta, duck with cabbage (purple but taste like sweet collard greens), potato dumplings. I'm getting hungry just typing about it. A few local high schoolers came and performed four Slovakian folk songs. They wore wedding costumes, played violins, and sang loudly. It was like a central European Mariachi band with mostly women. We also took a shot of homemade peach rum called Slivovica. It was like taking a shot of plum scented lighter fluid and then striking a match on the back of your throat. 
The next day, my class met up at Stanica and discussed our experiences exploring central Europe. The trip was extremely informative and gave me more insight into what it takes to make a cultural center. As you can tell from the photos, I had a great time traveling and learning. I loved staying at UFA Fabrik and having free time to go on my own journeys in Berlin. I liked seeing the Four Domes Pavillion and learning about the Poland's societal problems. Whoever thought I would step foot in Slovakia and experience Slovak culture? Not me. The only thing I didn't enjoy was the ignorant and racist "presentation" at the Off(theater) info session in Wroclaw. (I'm still processing. Will probably have a whole different page, website, even book about being black in Europe).
I went back to the Chinese buffet and stopped by the best ice cream shop in town before visiting Juraj's gathering lunch in a public space. The grassy area is technically privately owned but is poorly tended to, so Juraj decided to bring life and purpose to it with a lunch gathering. I thanked Juraj and professor Robo for guiding us through central Europe over the last 10 days. I'm so excited to be in Europe, but I am even more excited to see what I can do with my new knowledge to make a positive impact on my own community.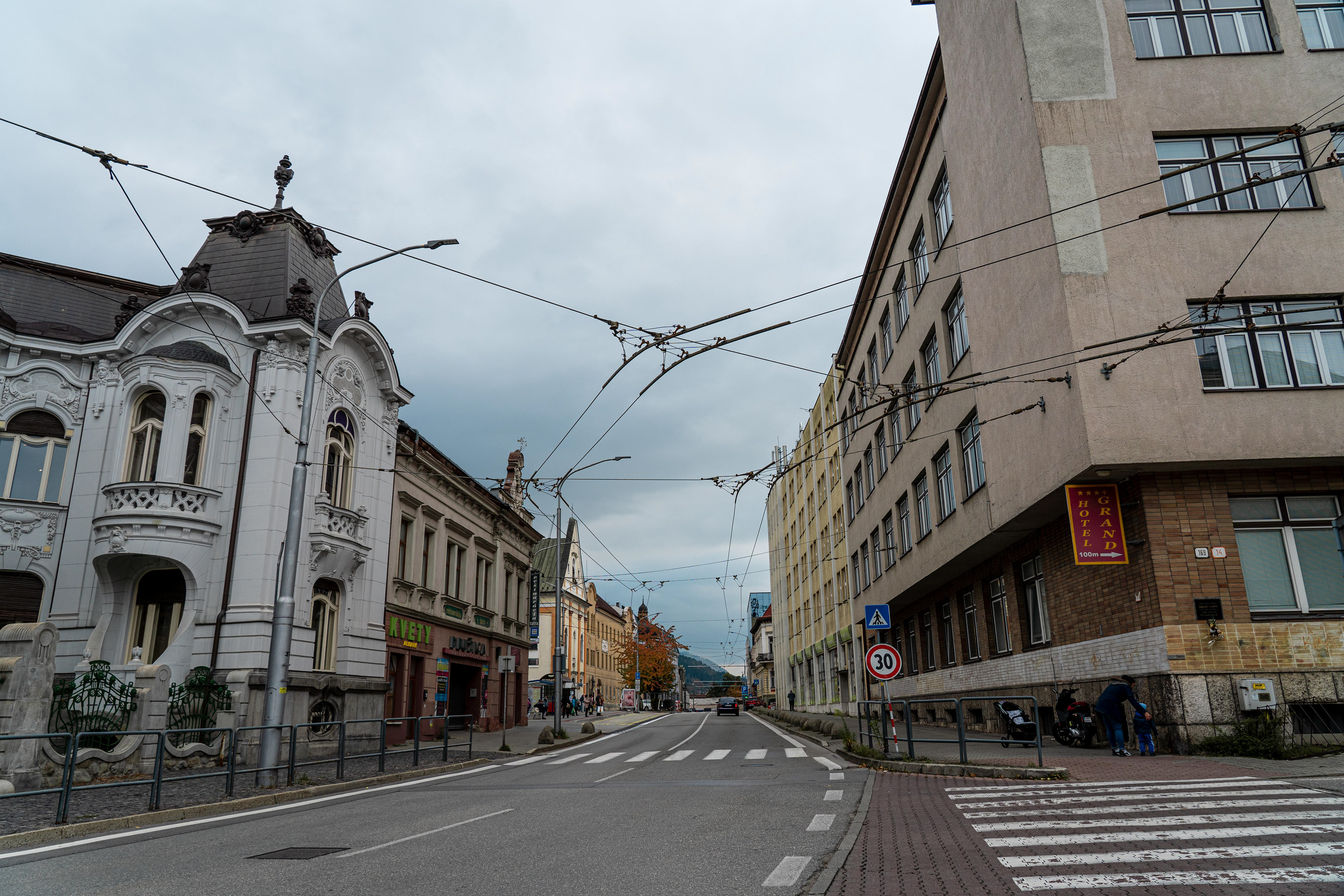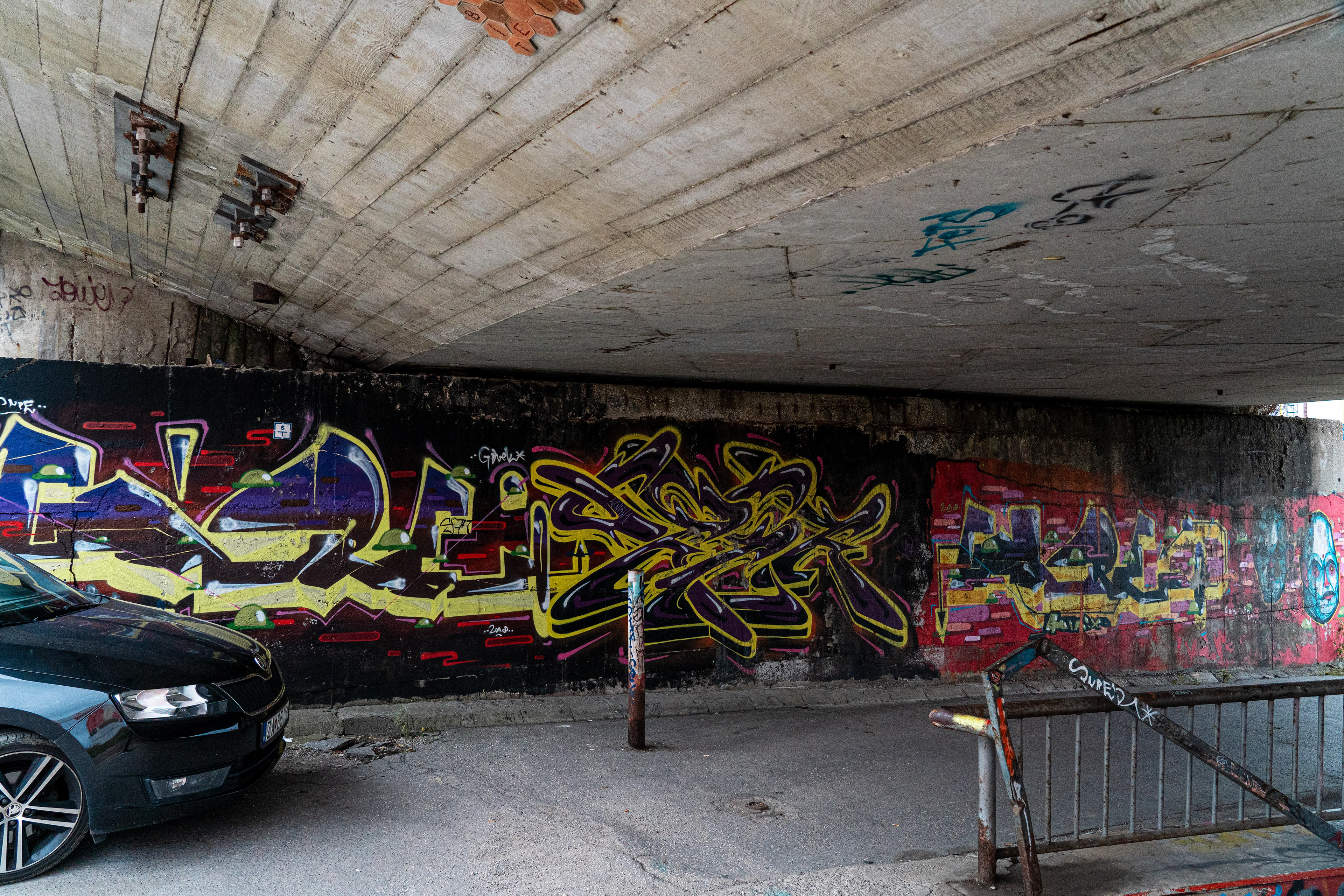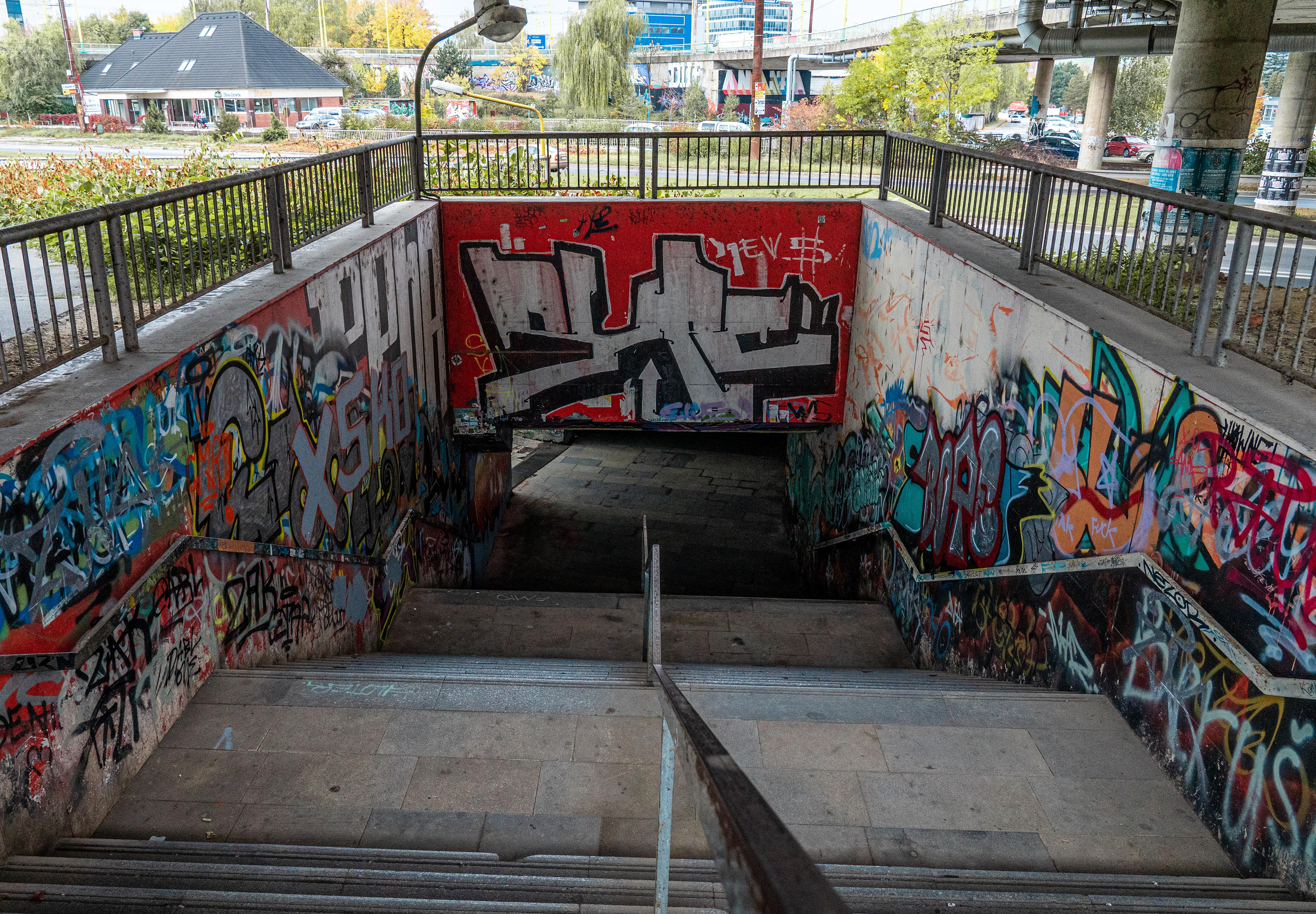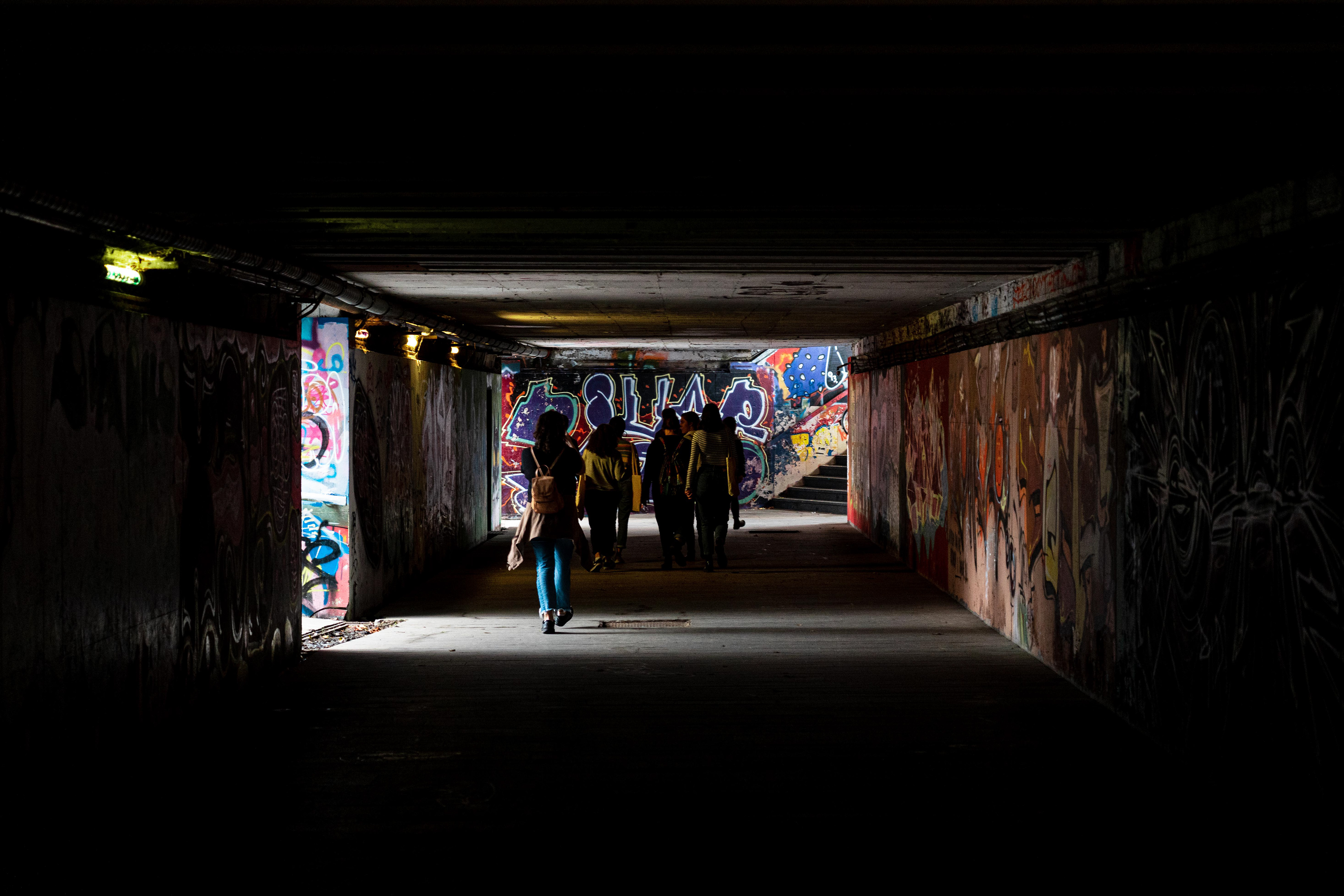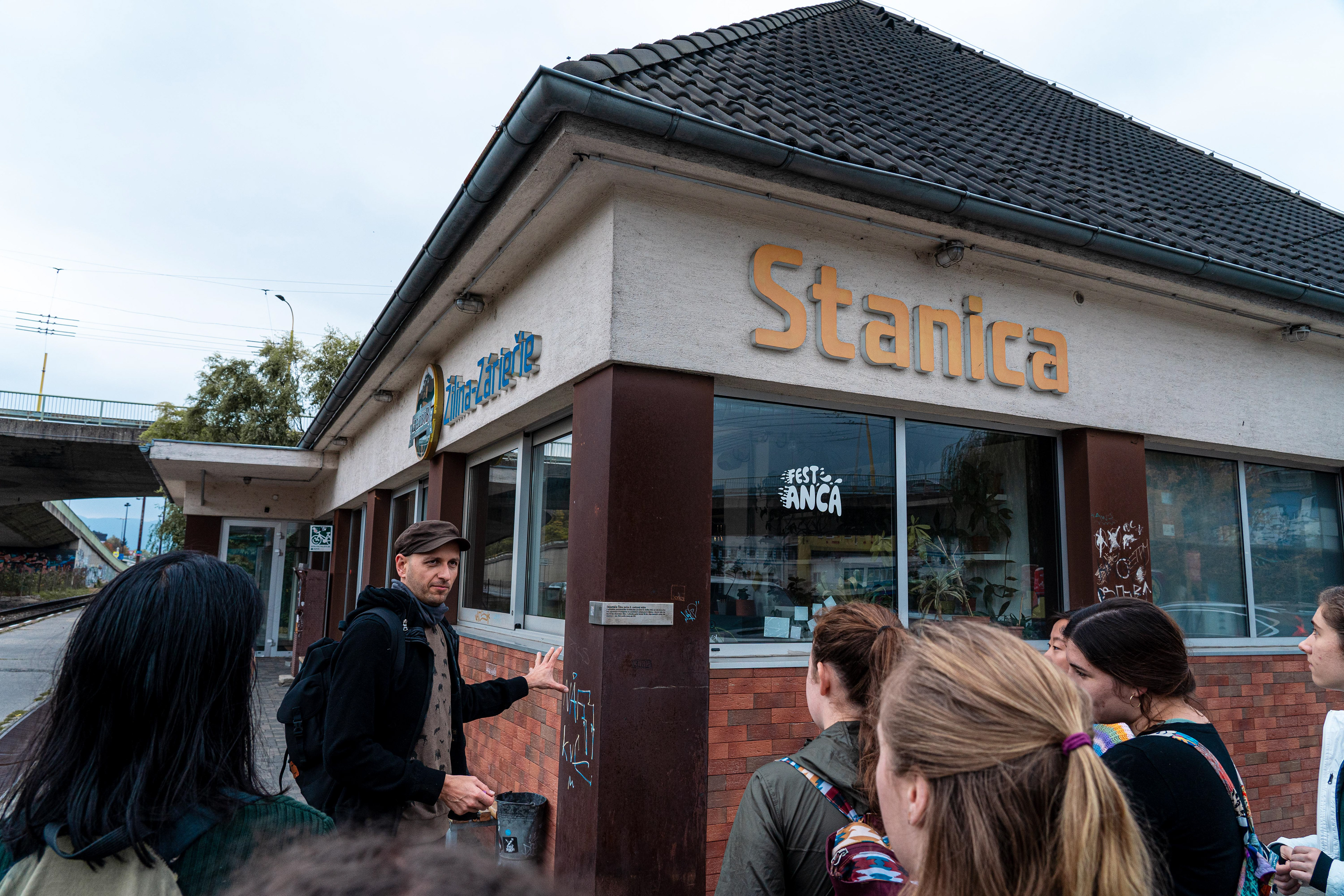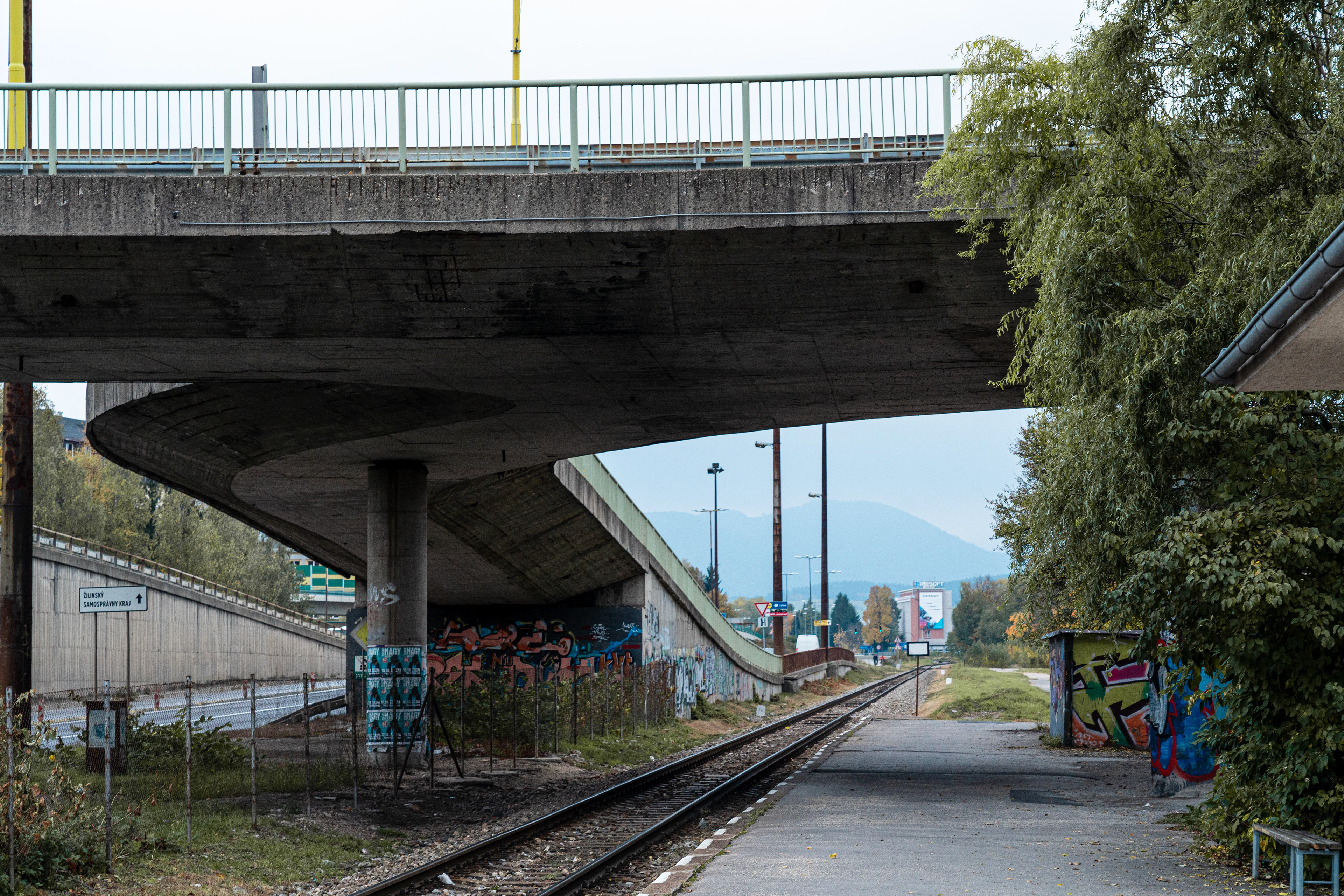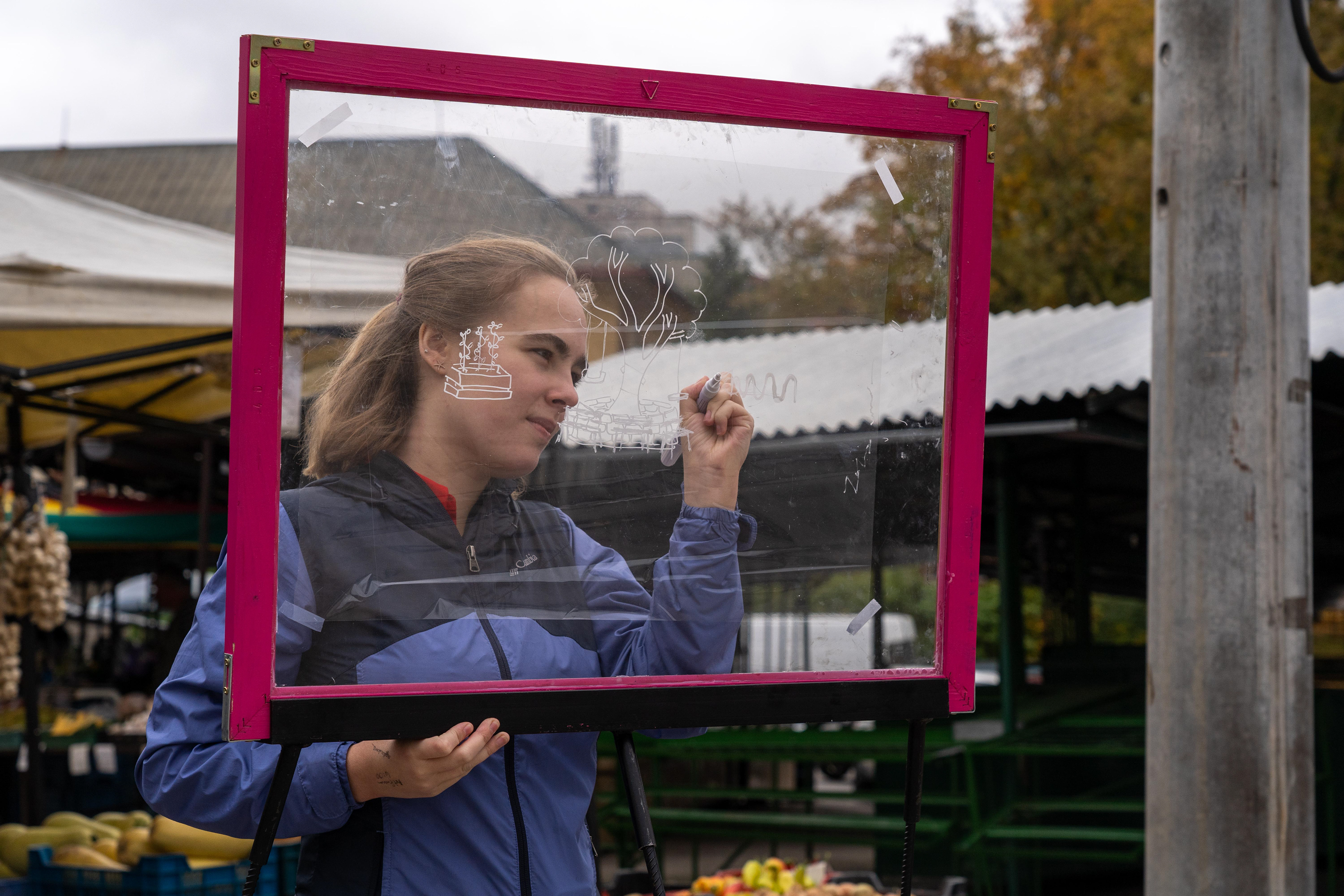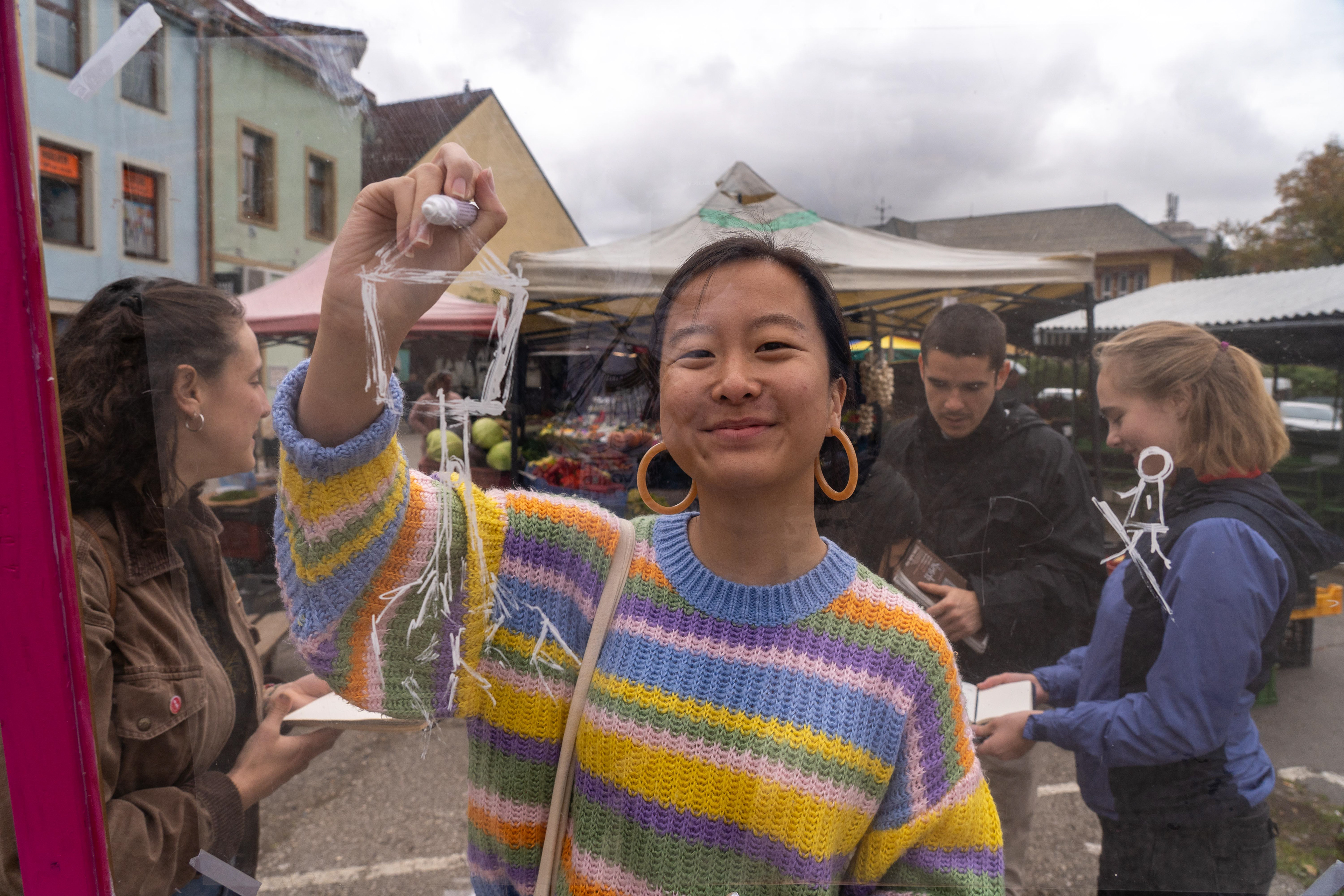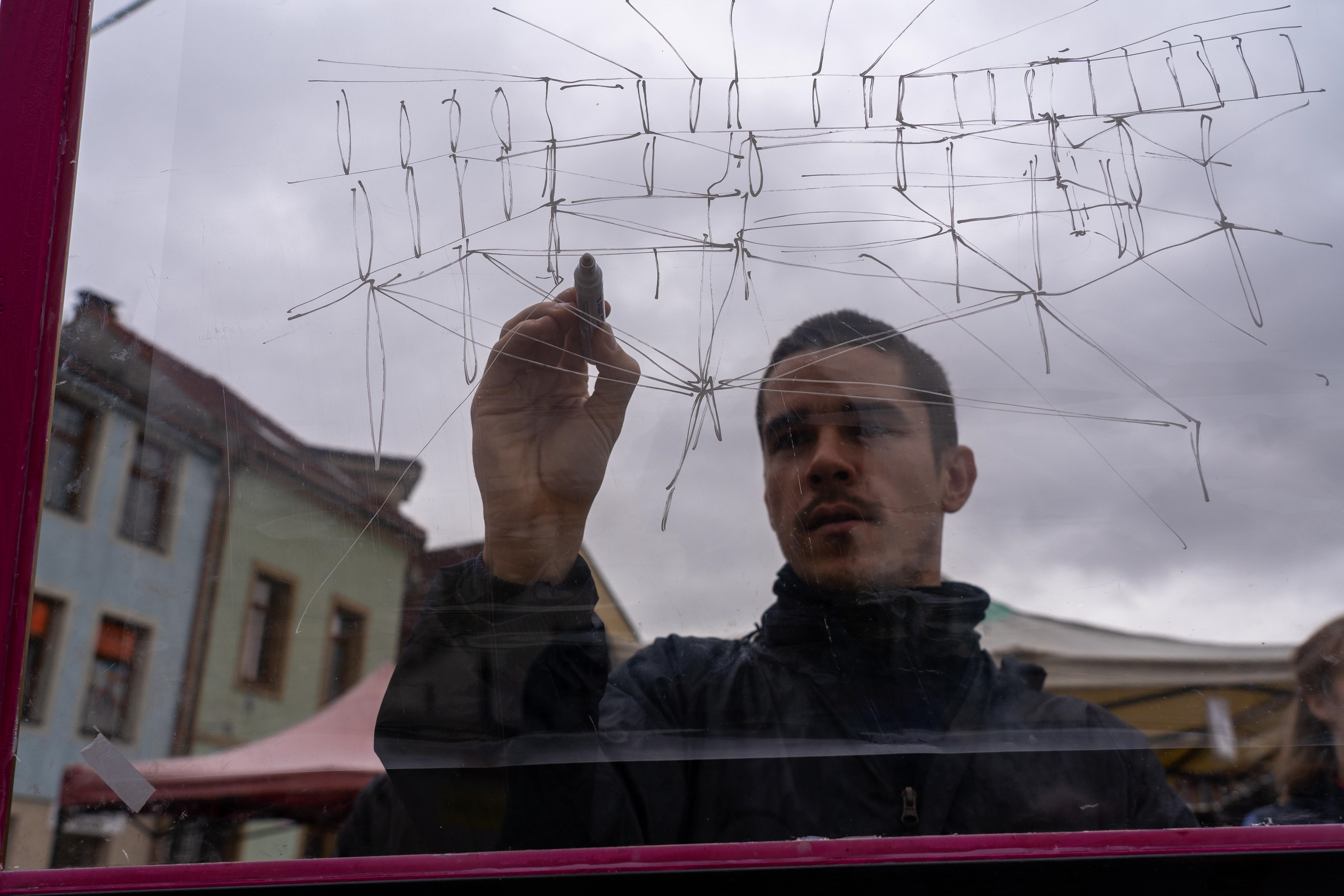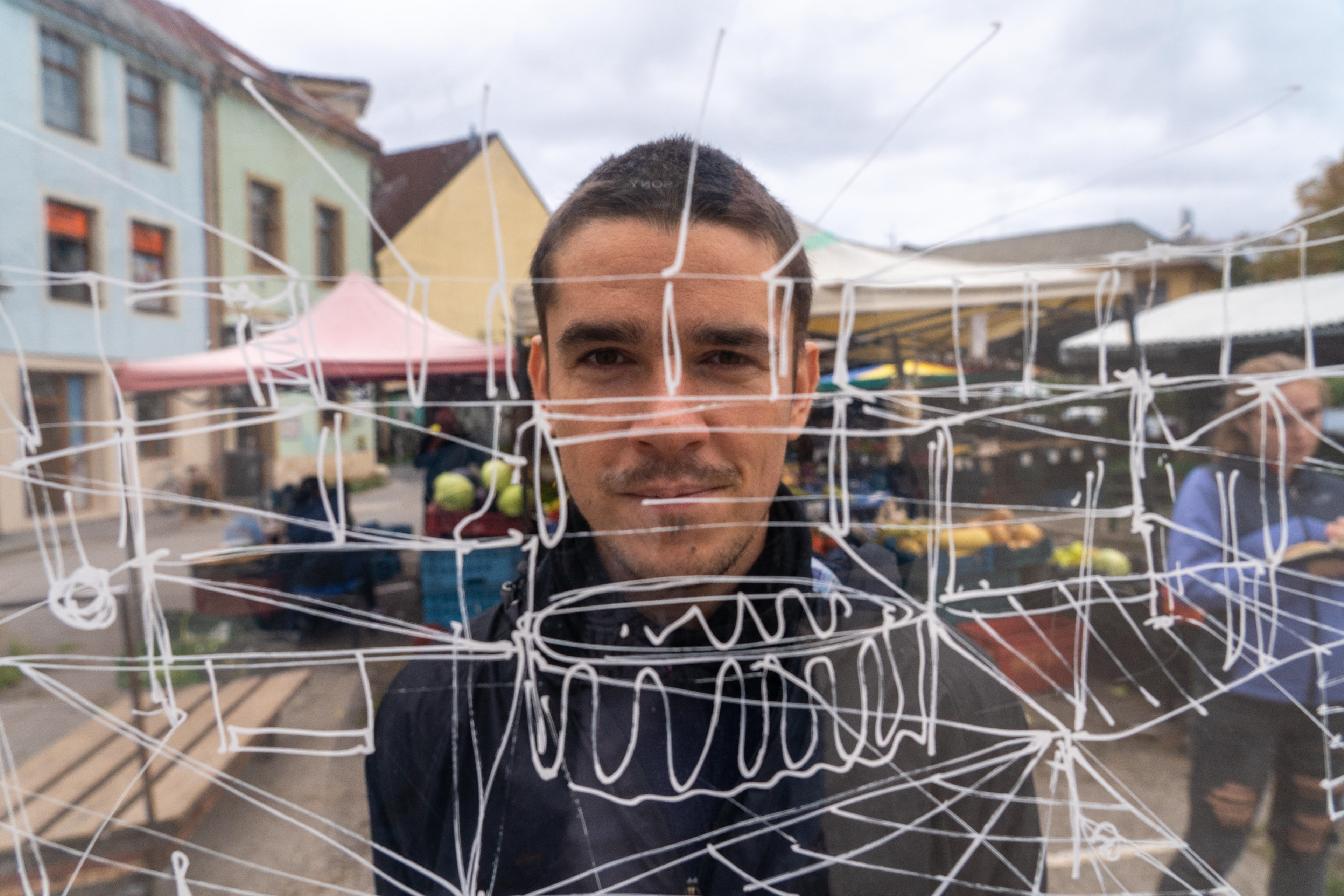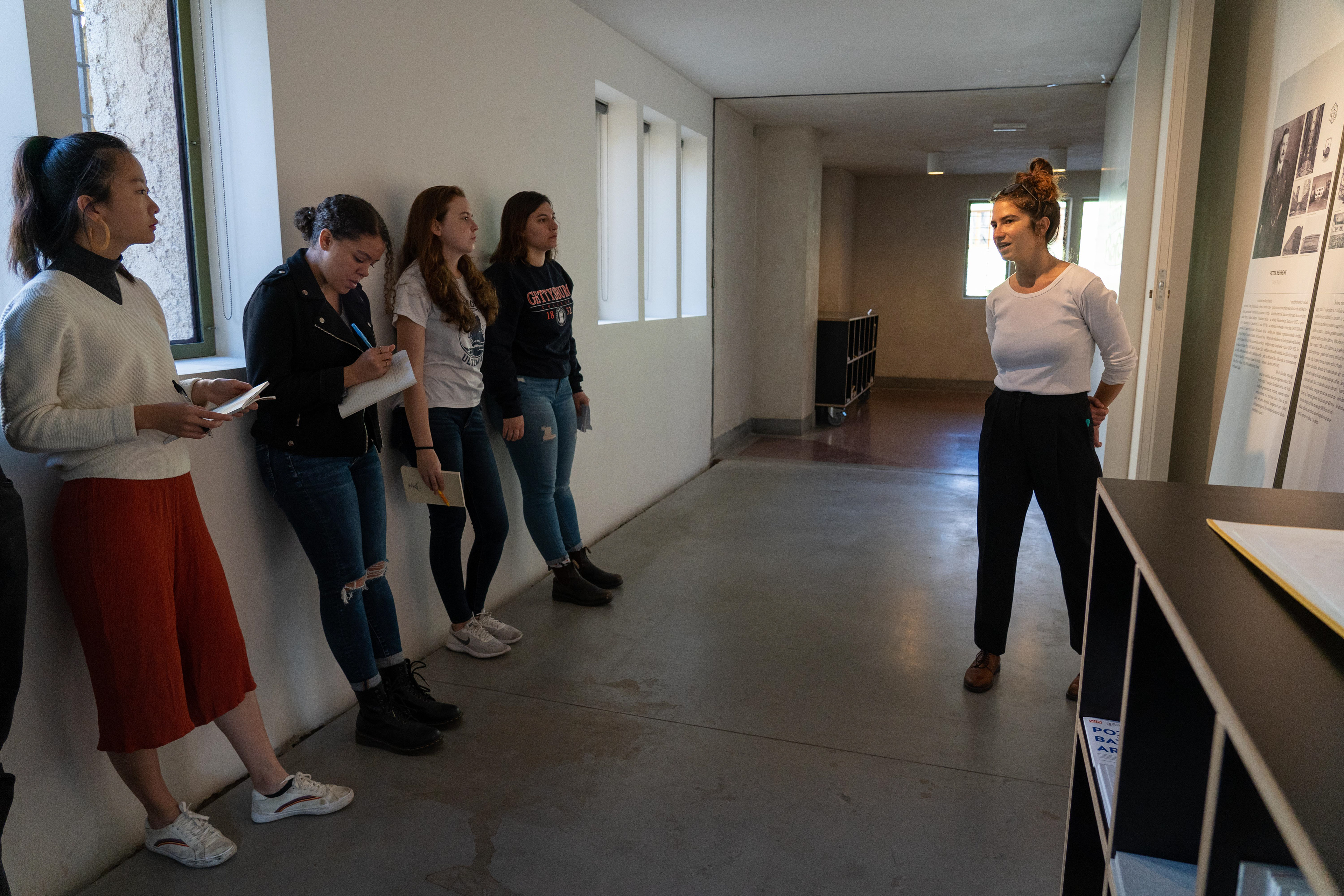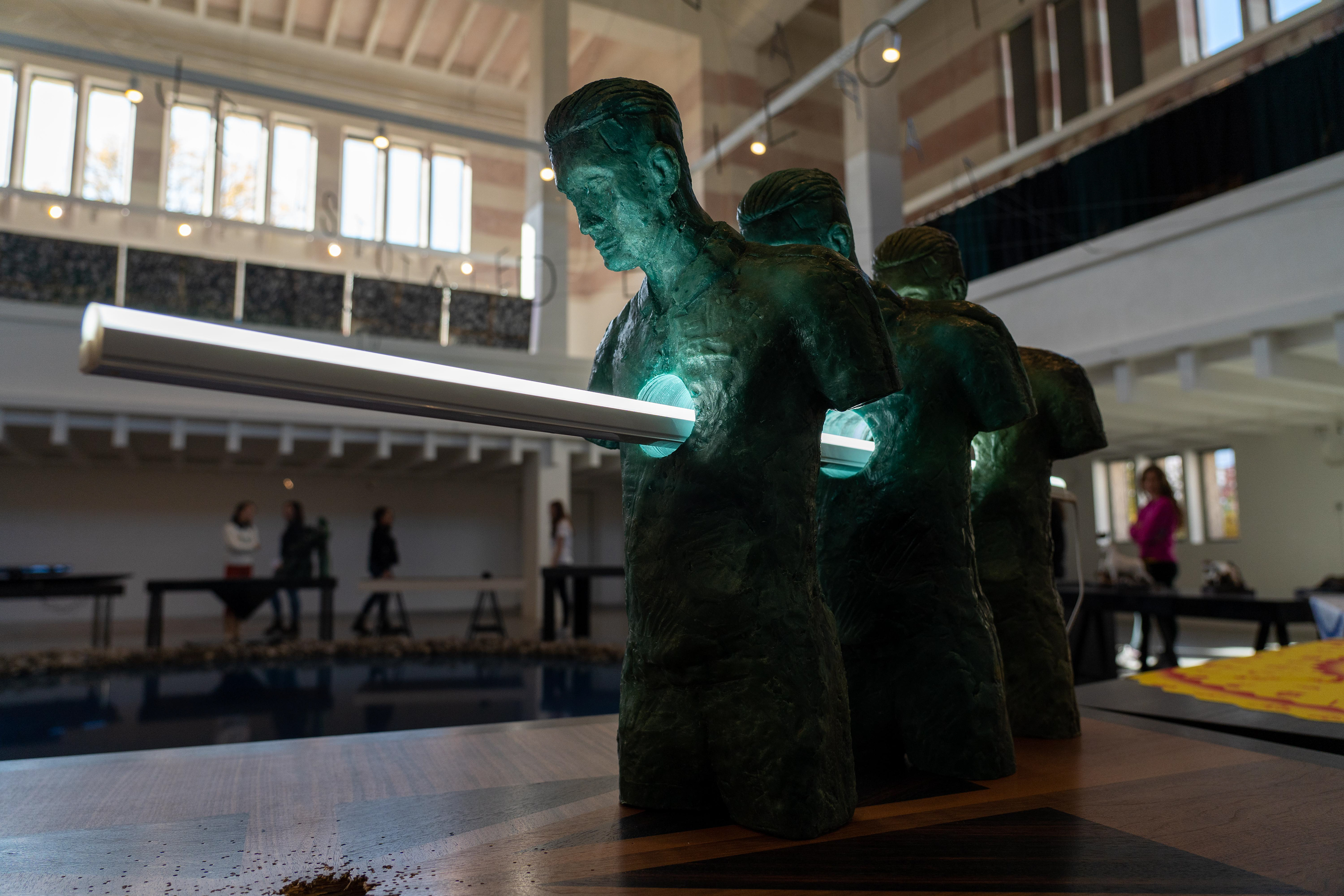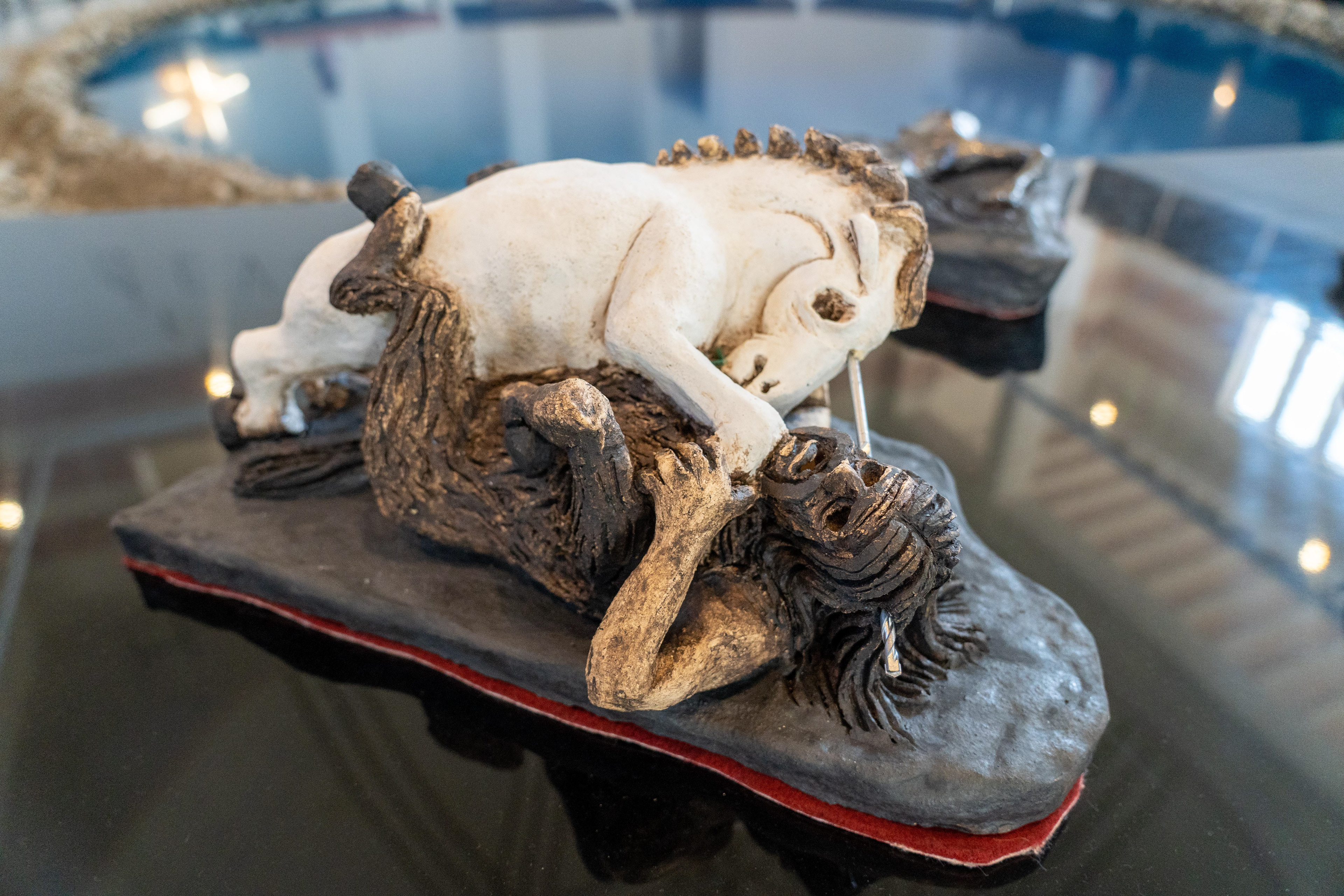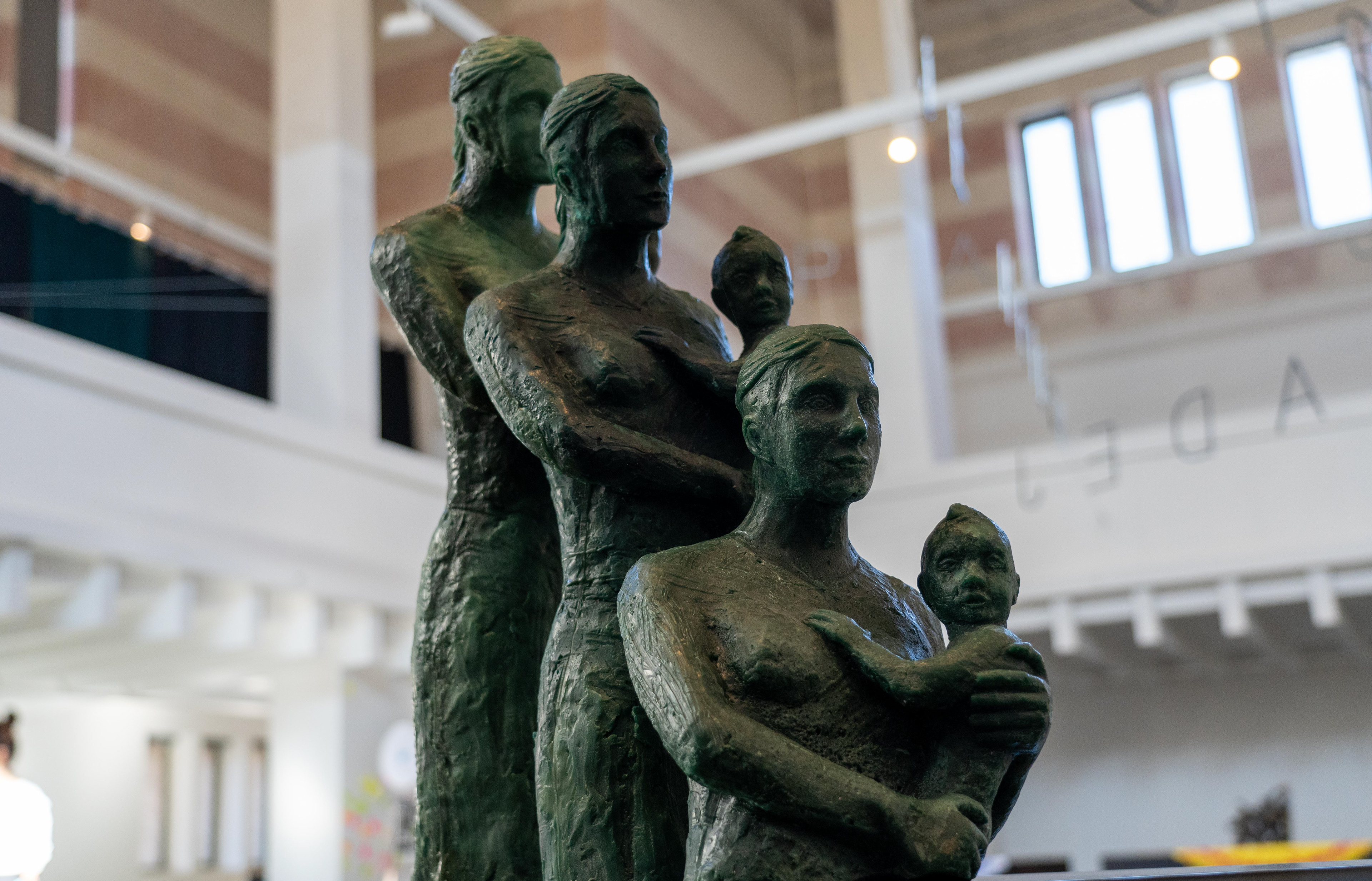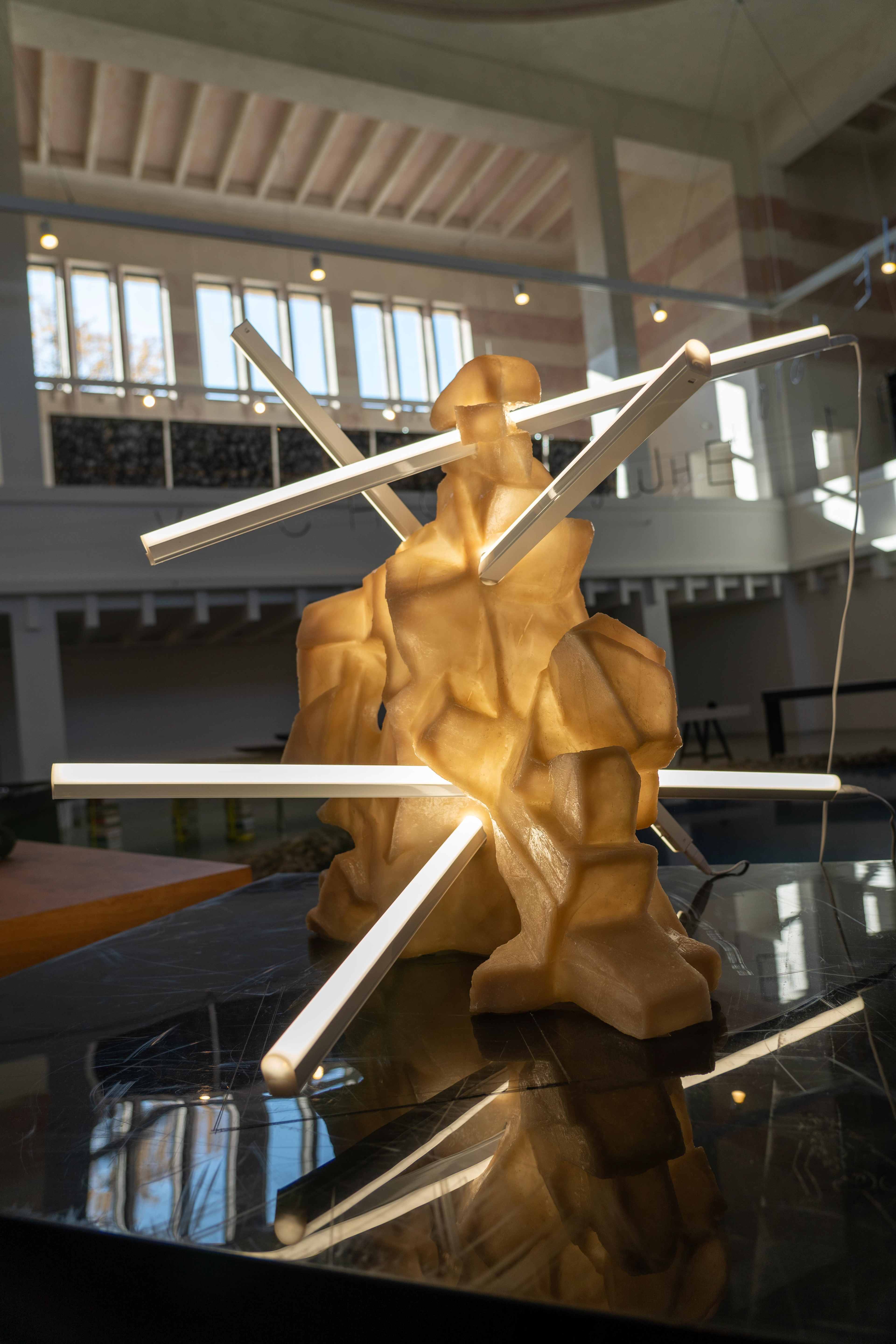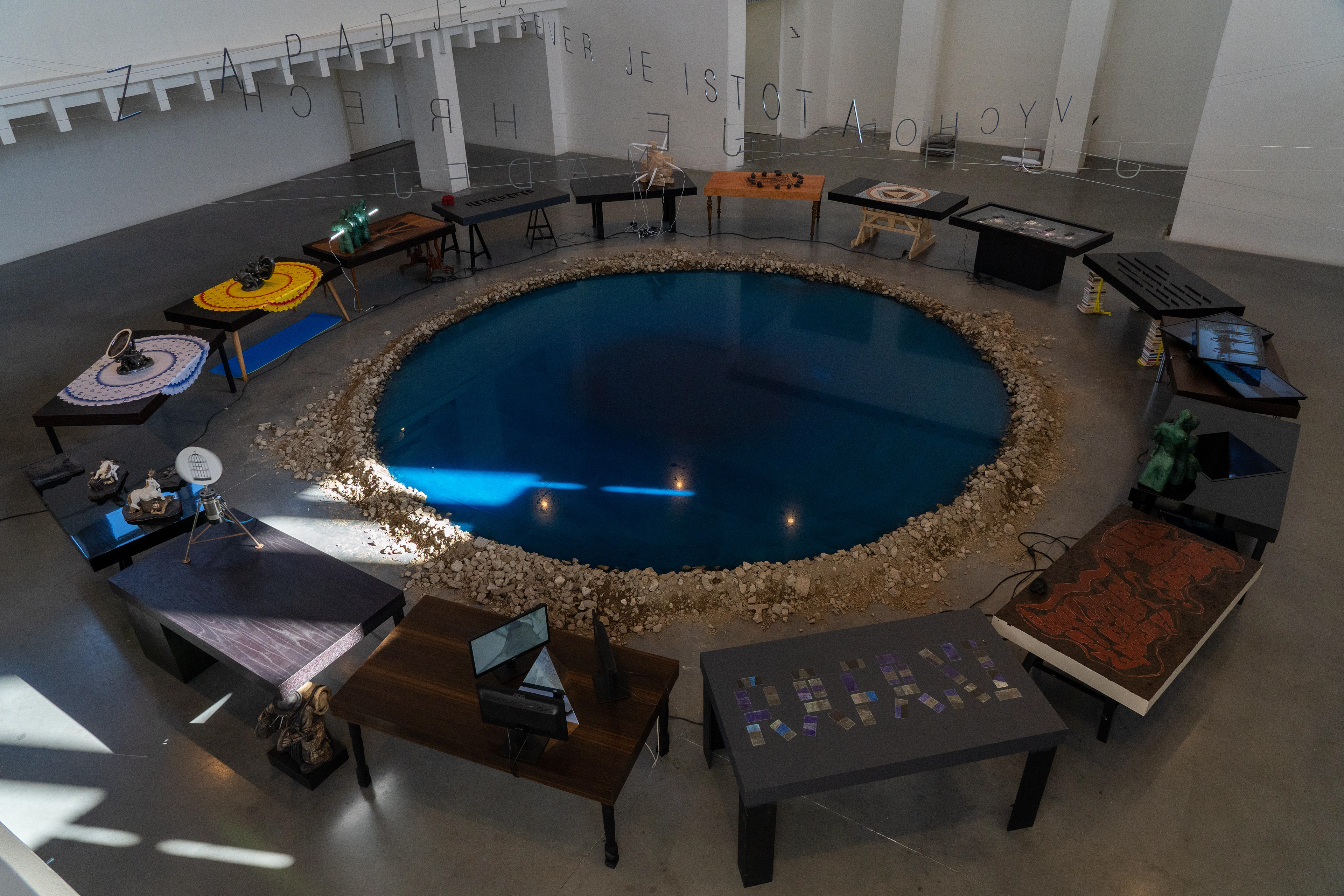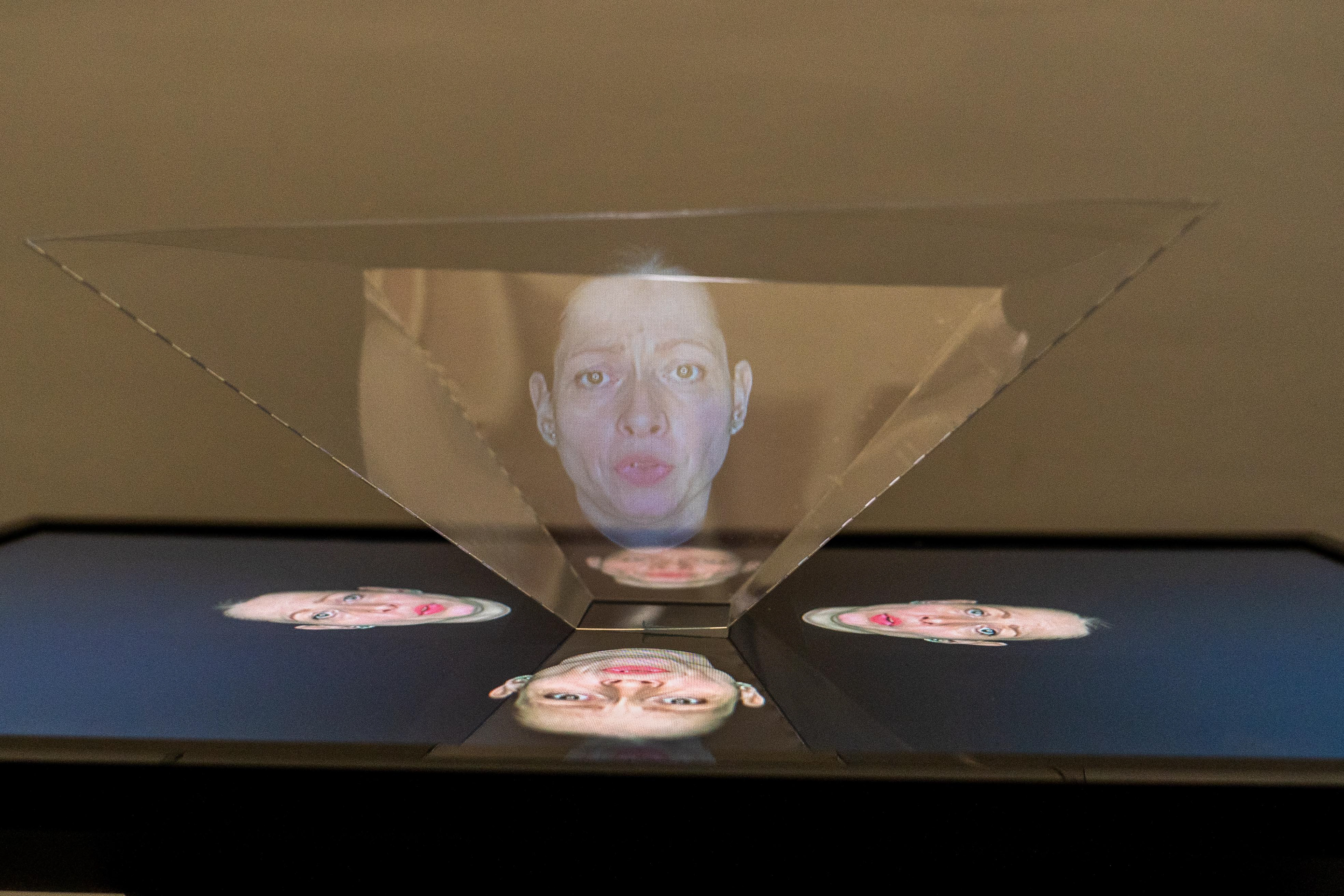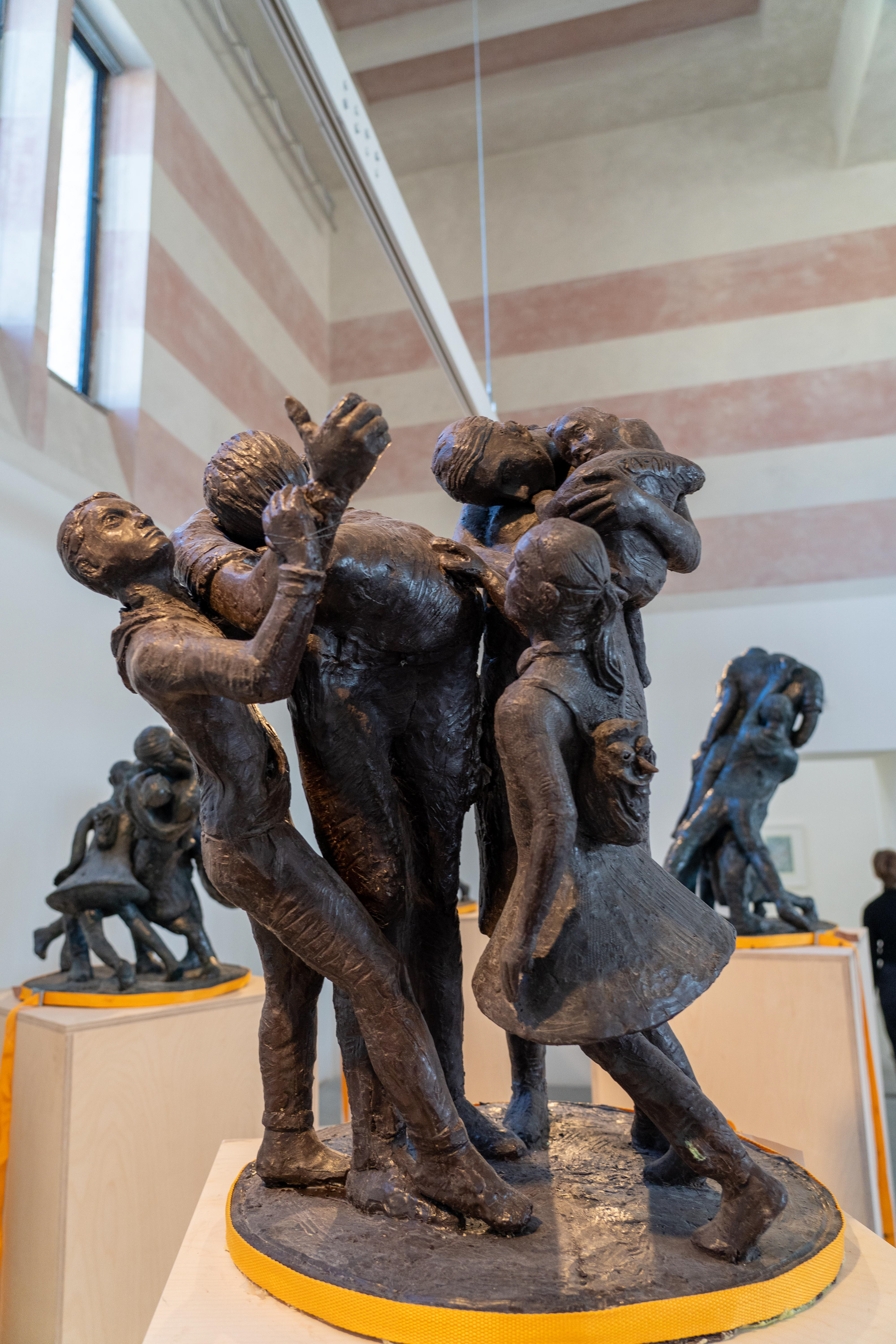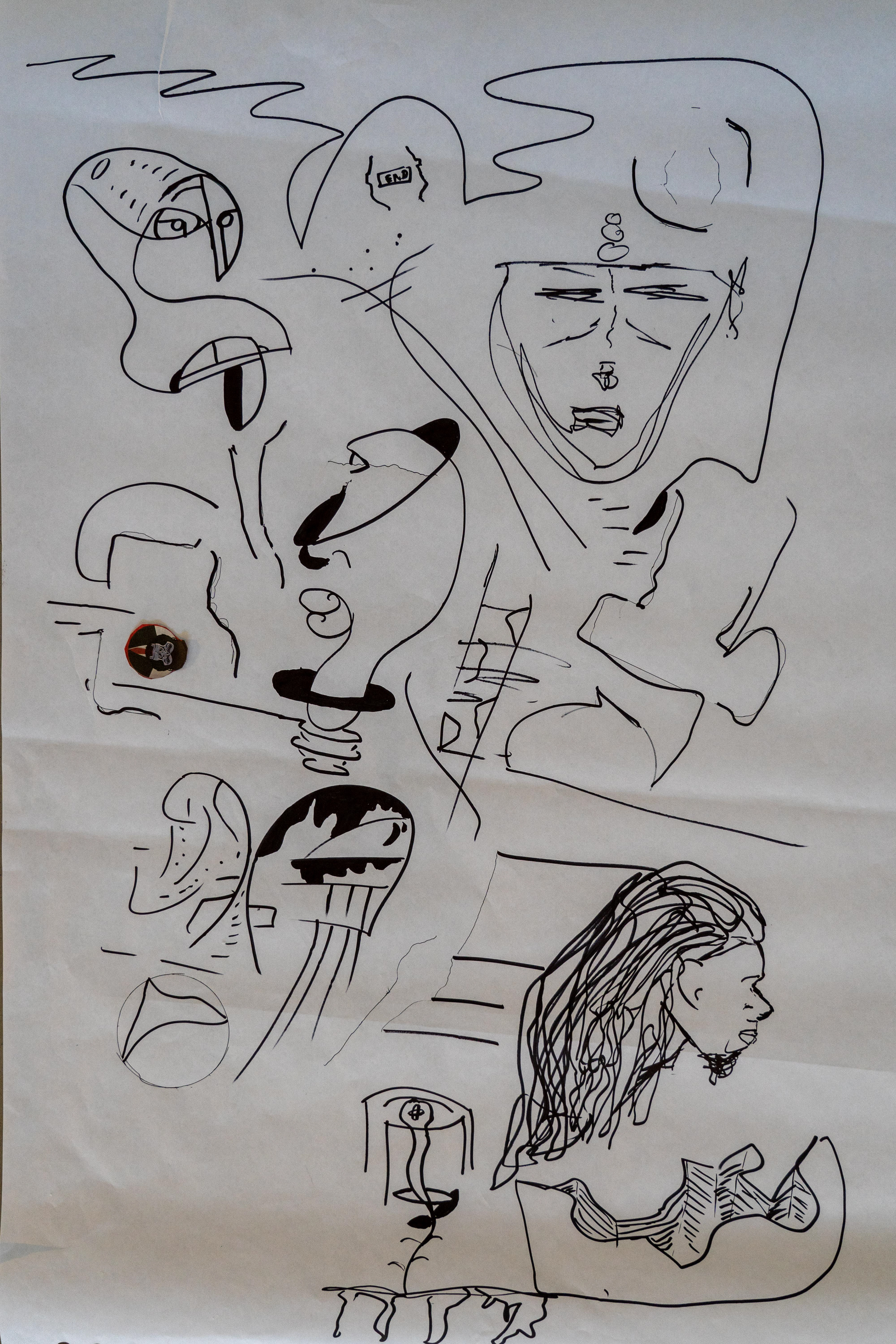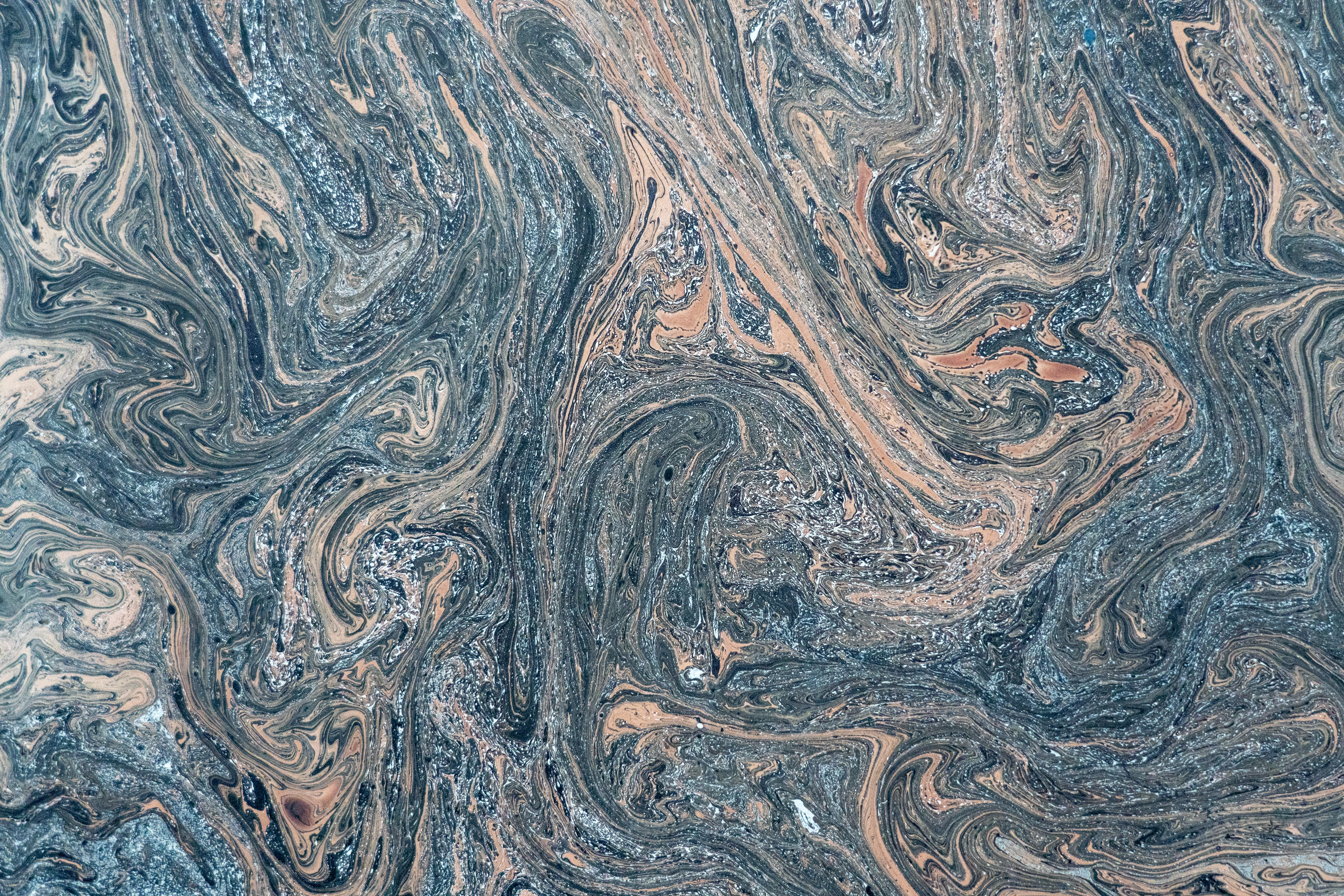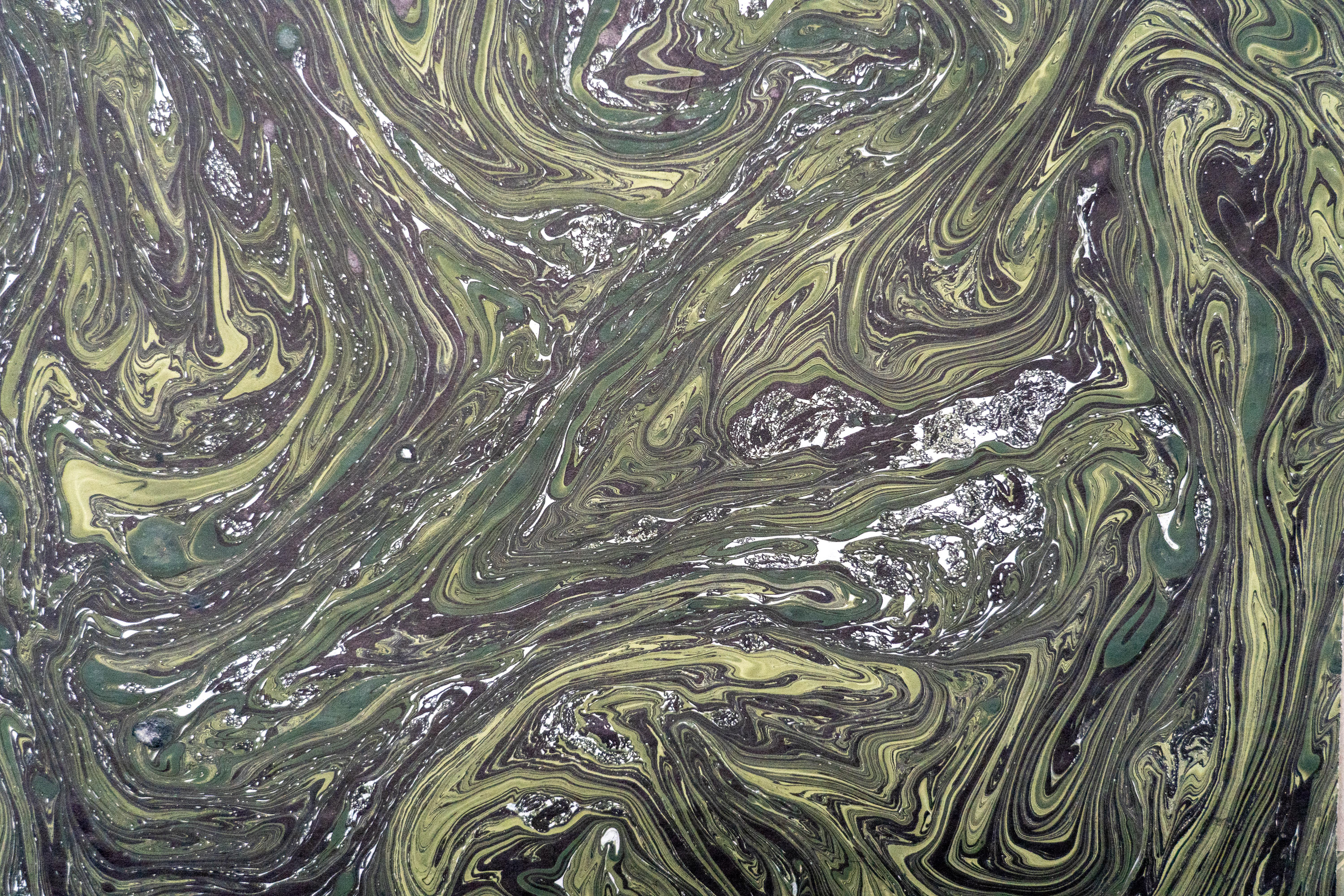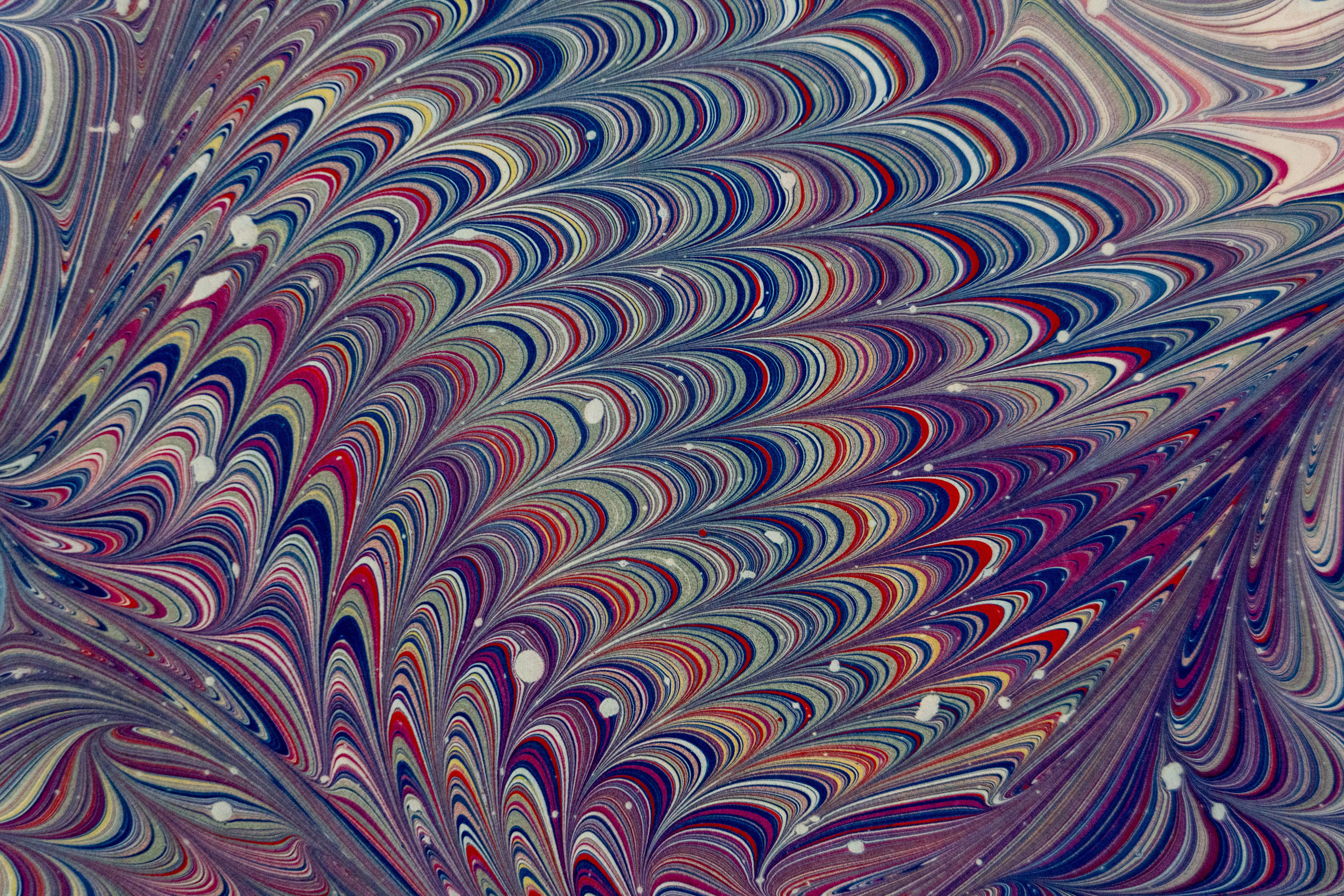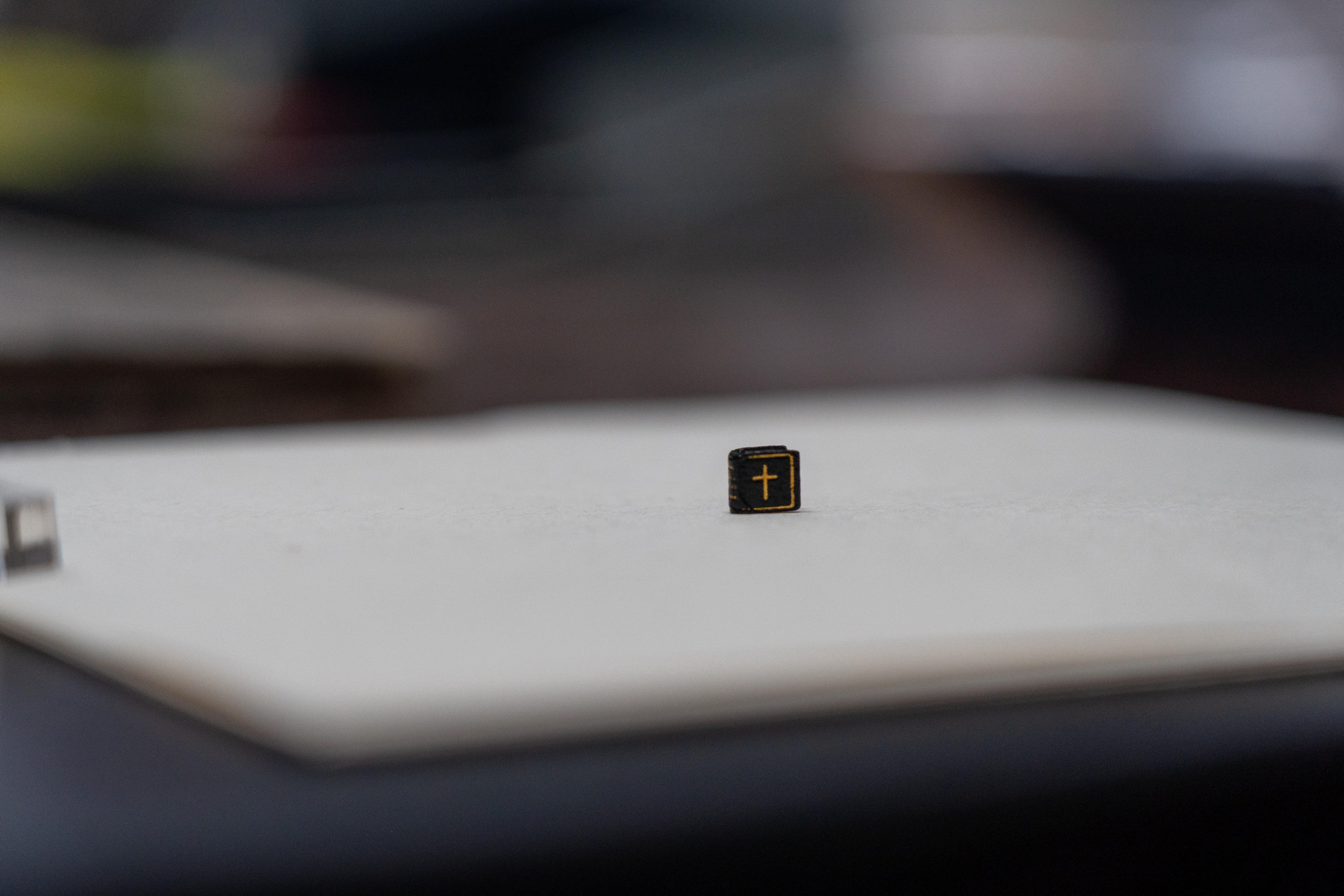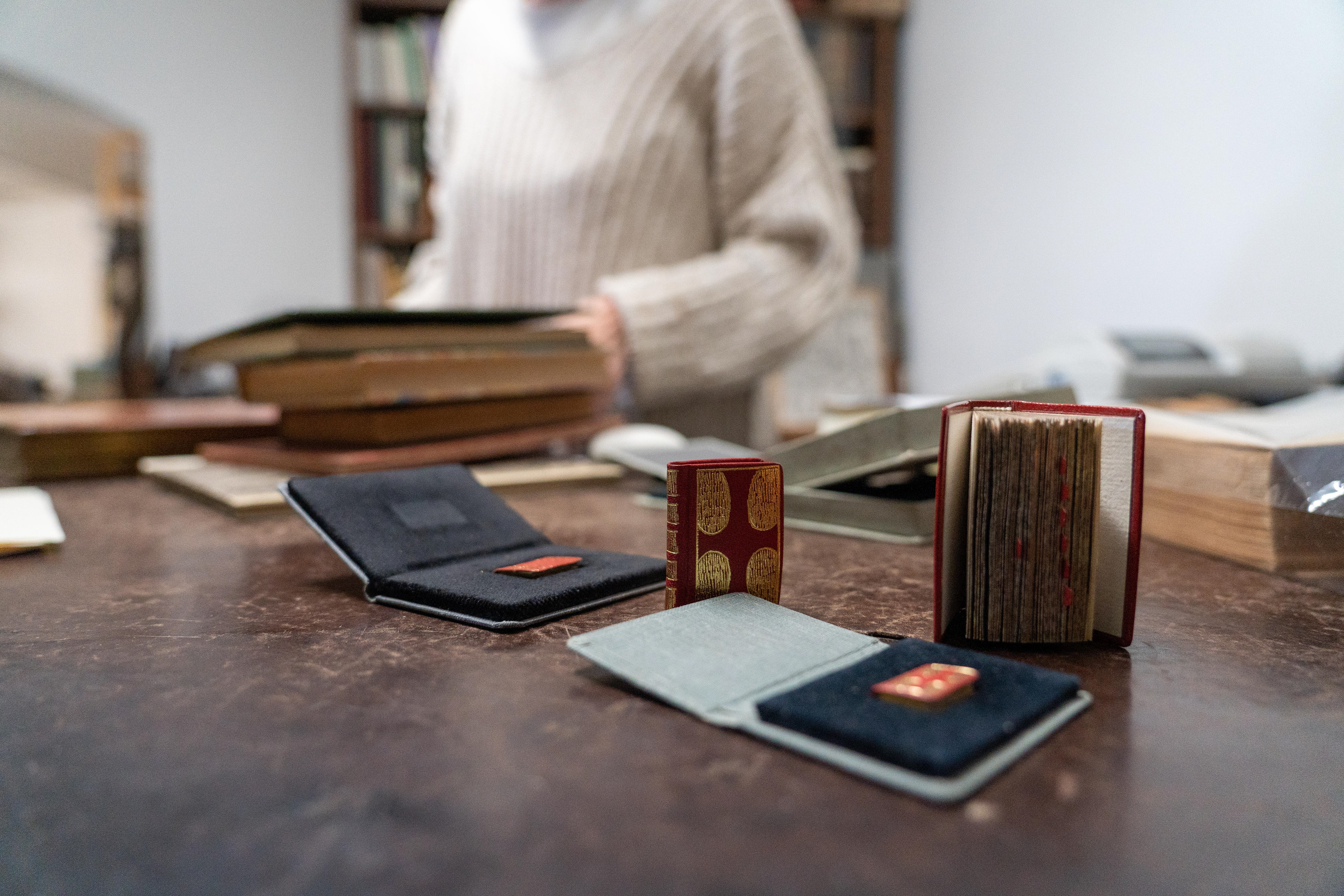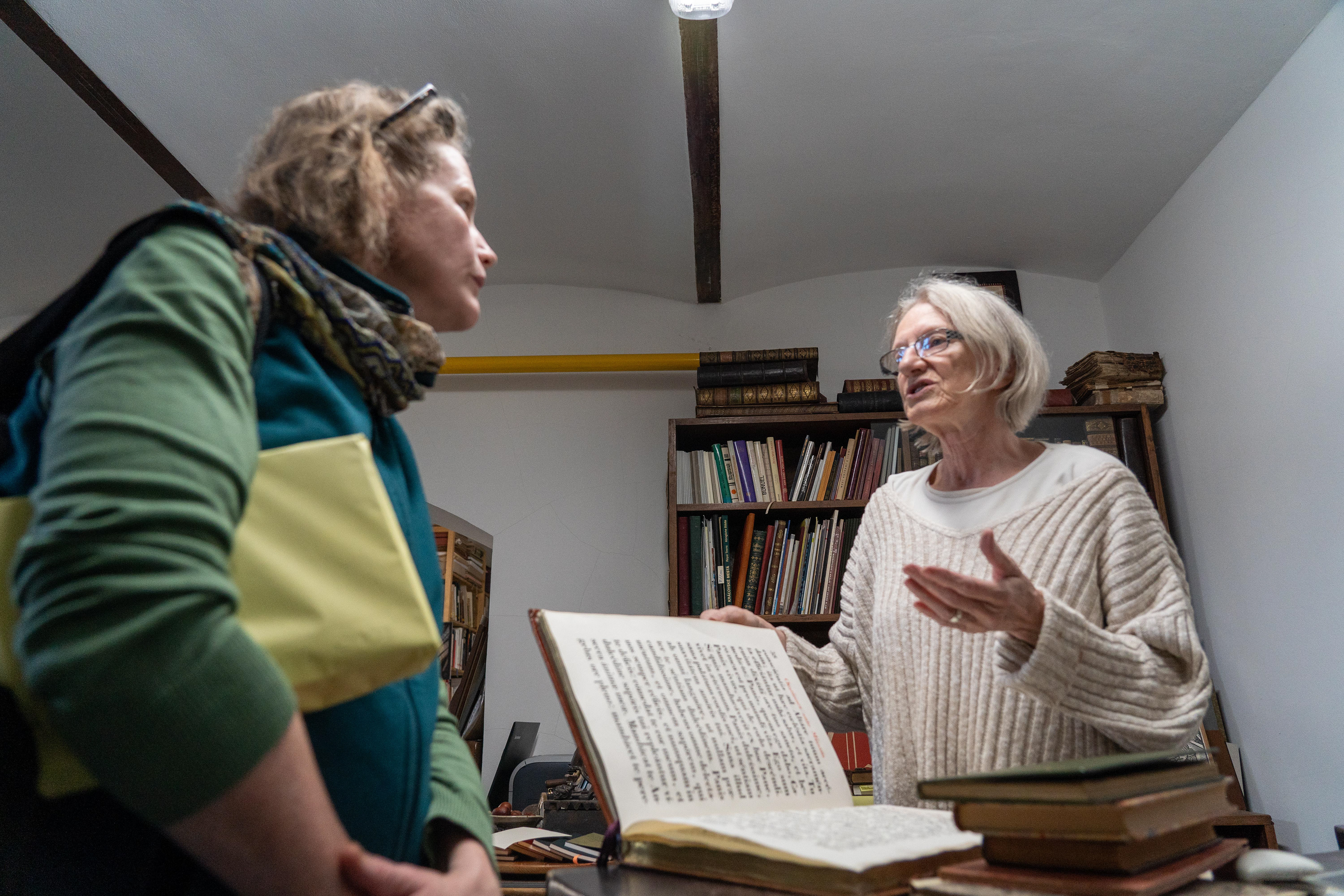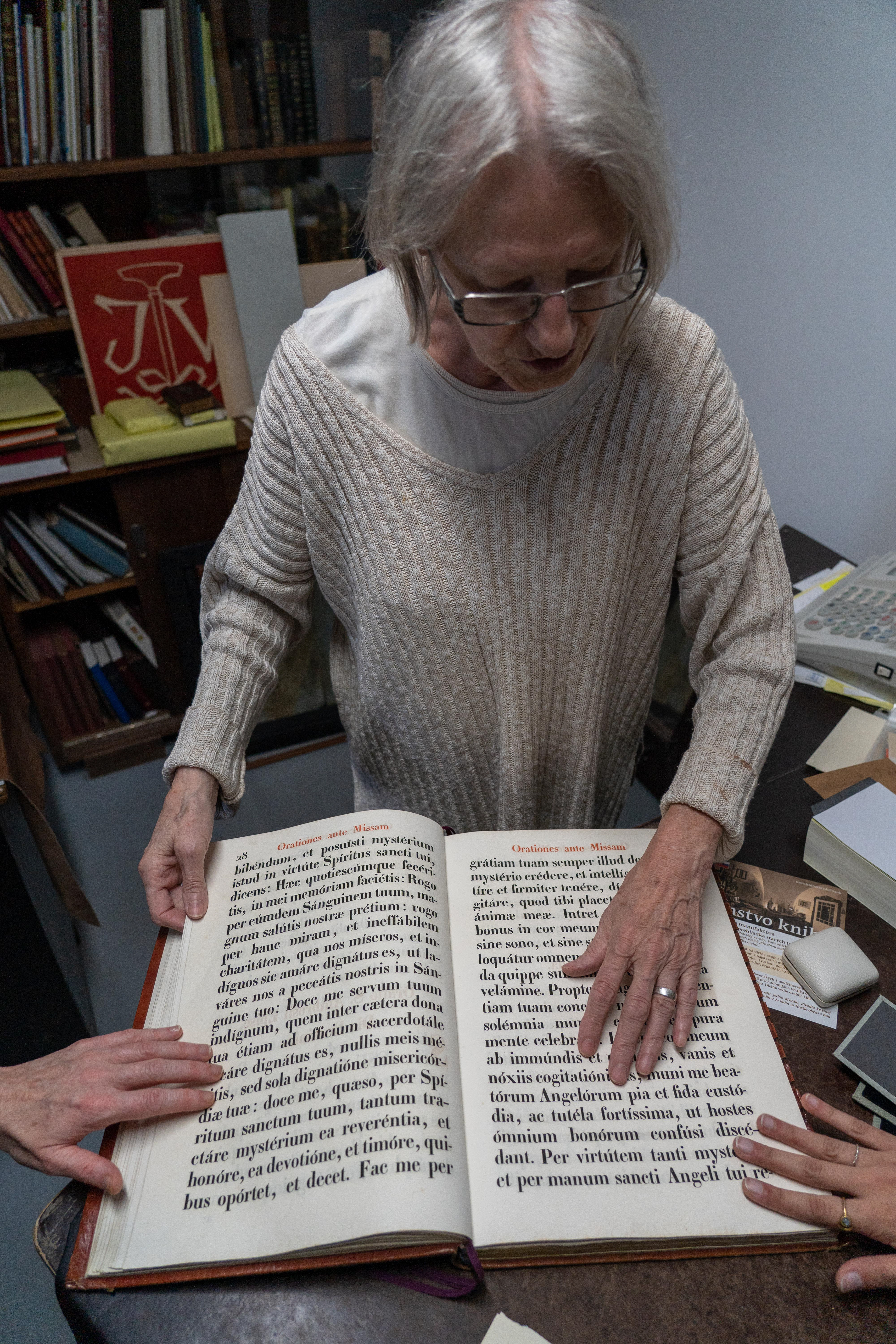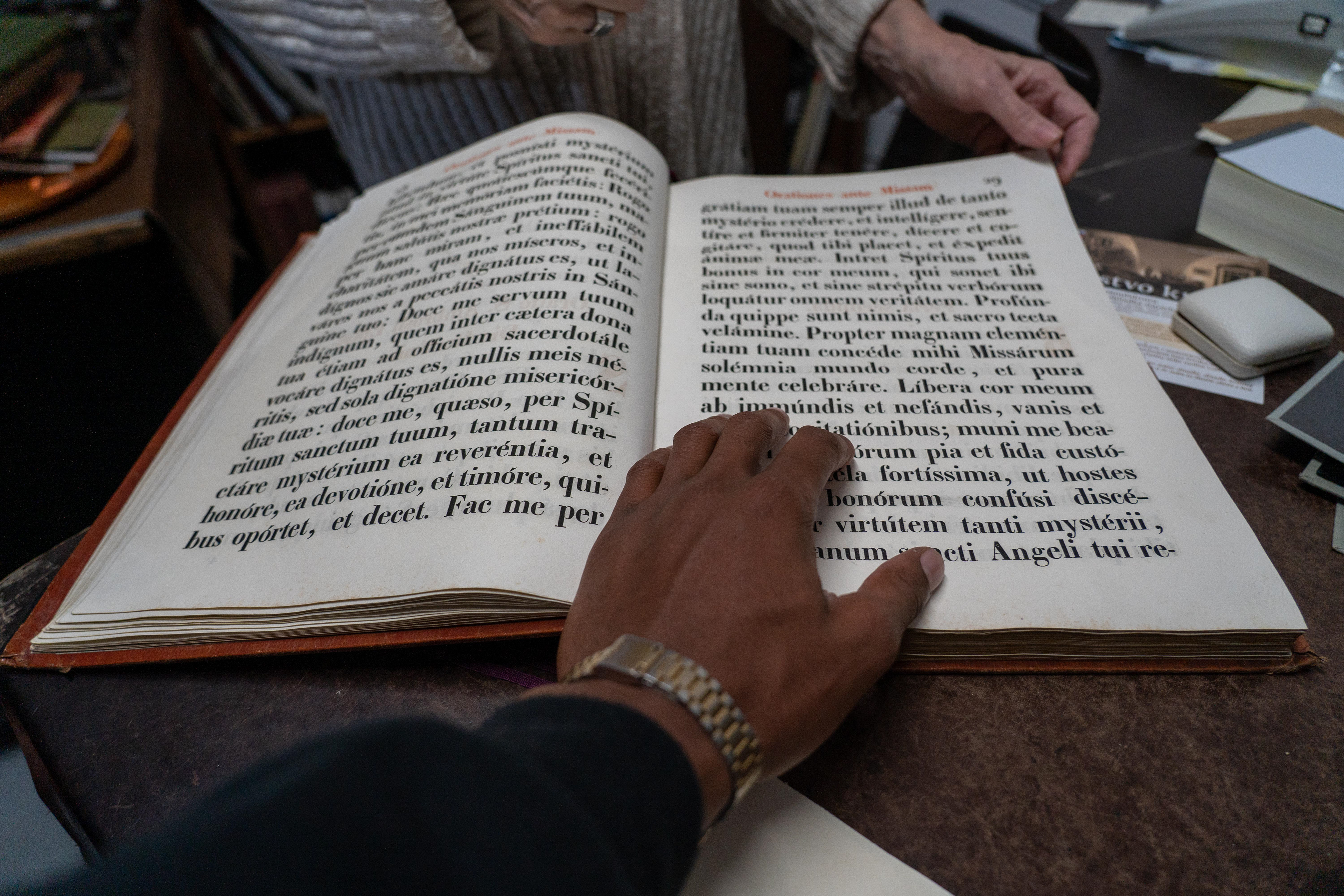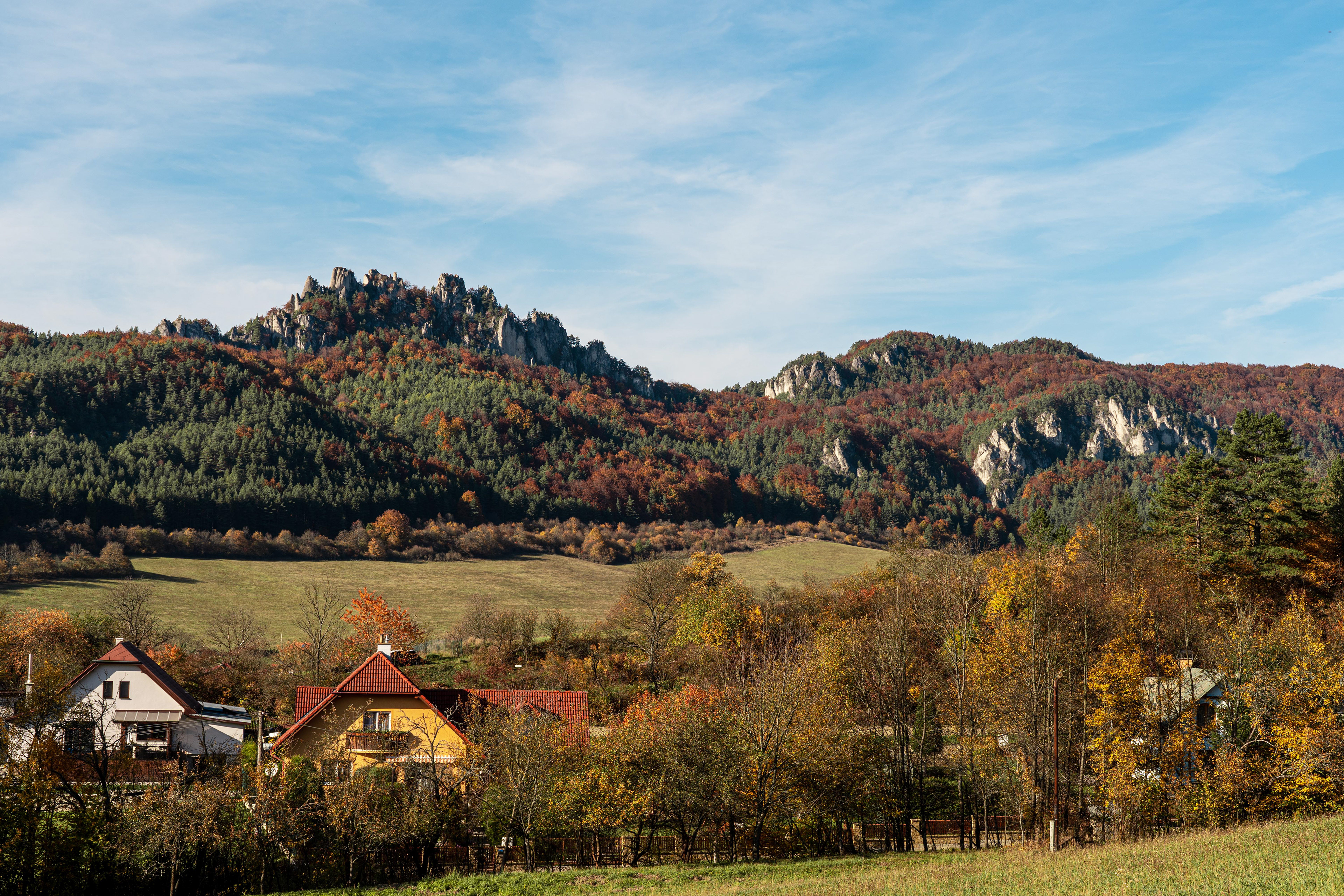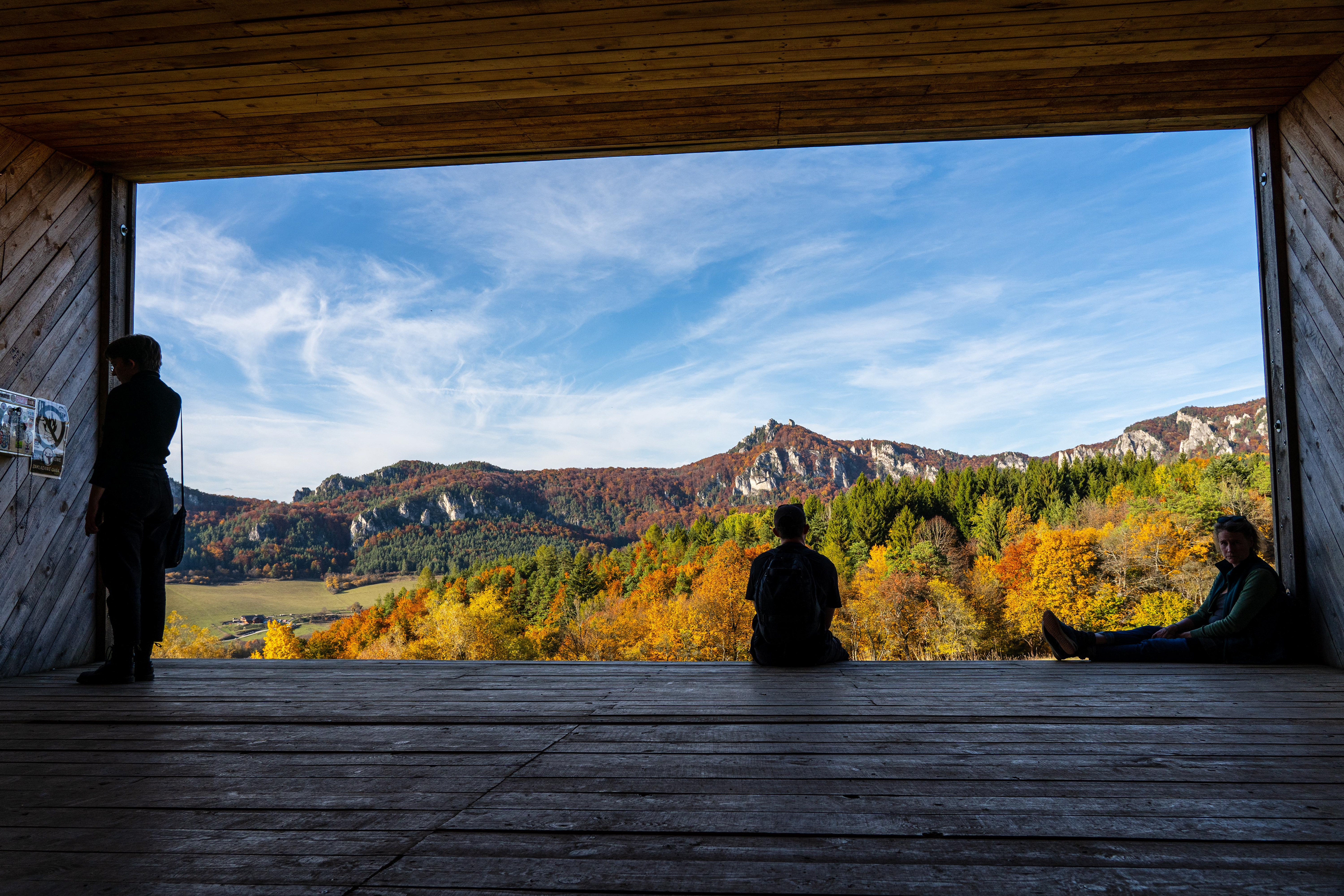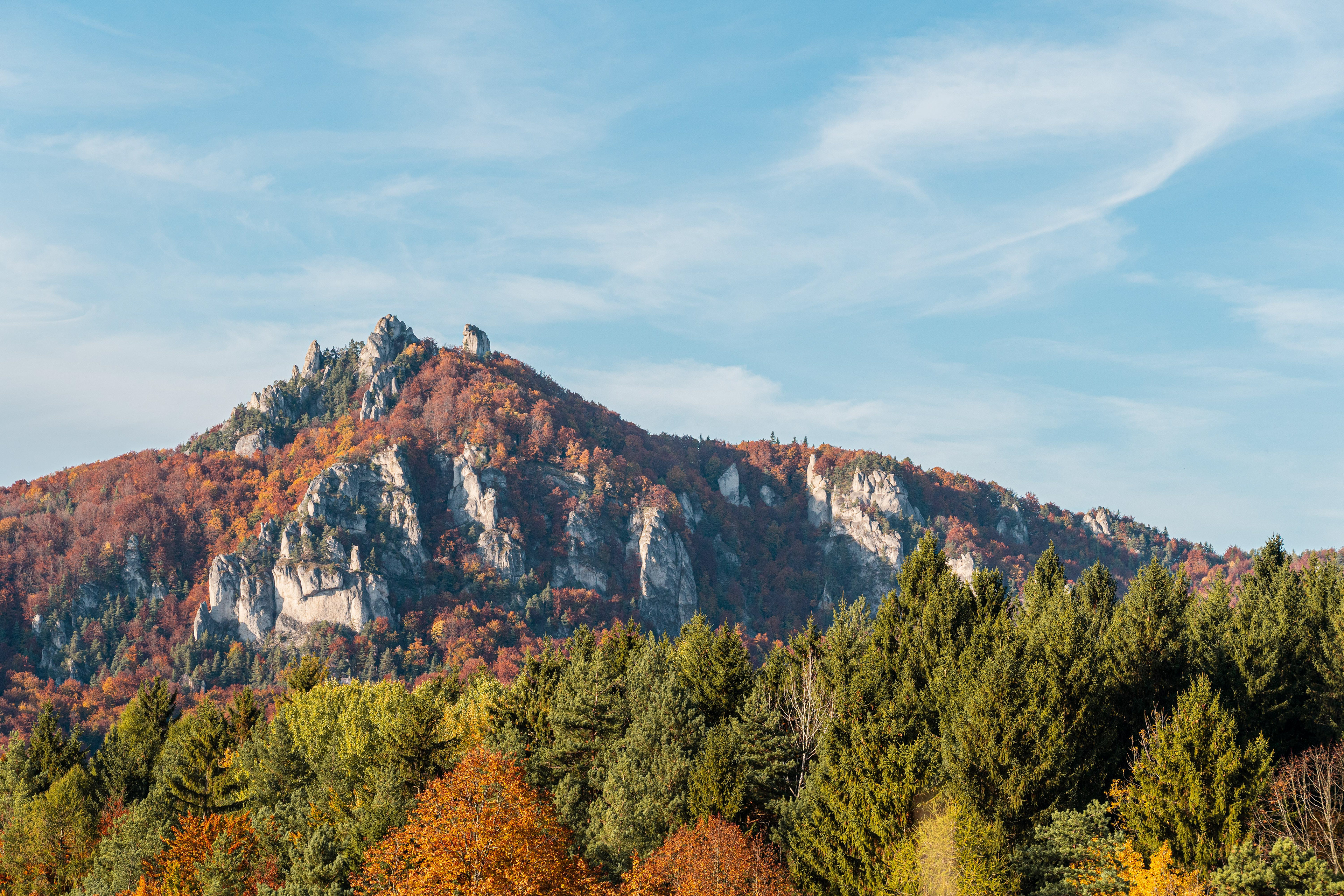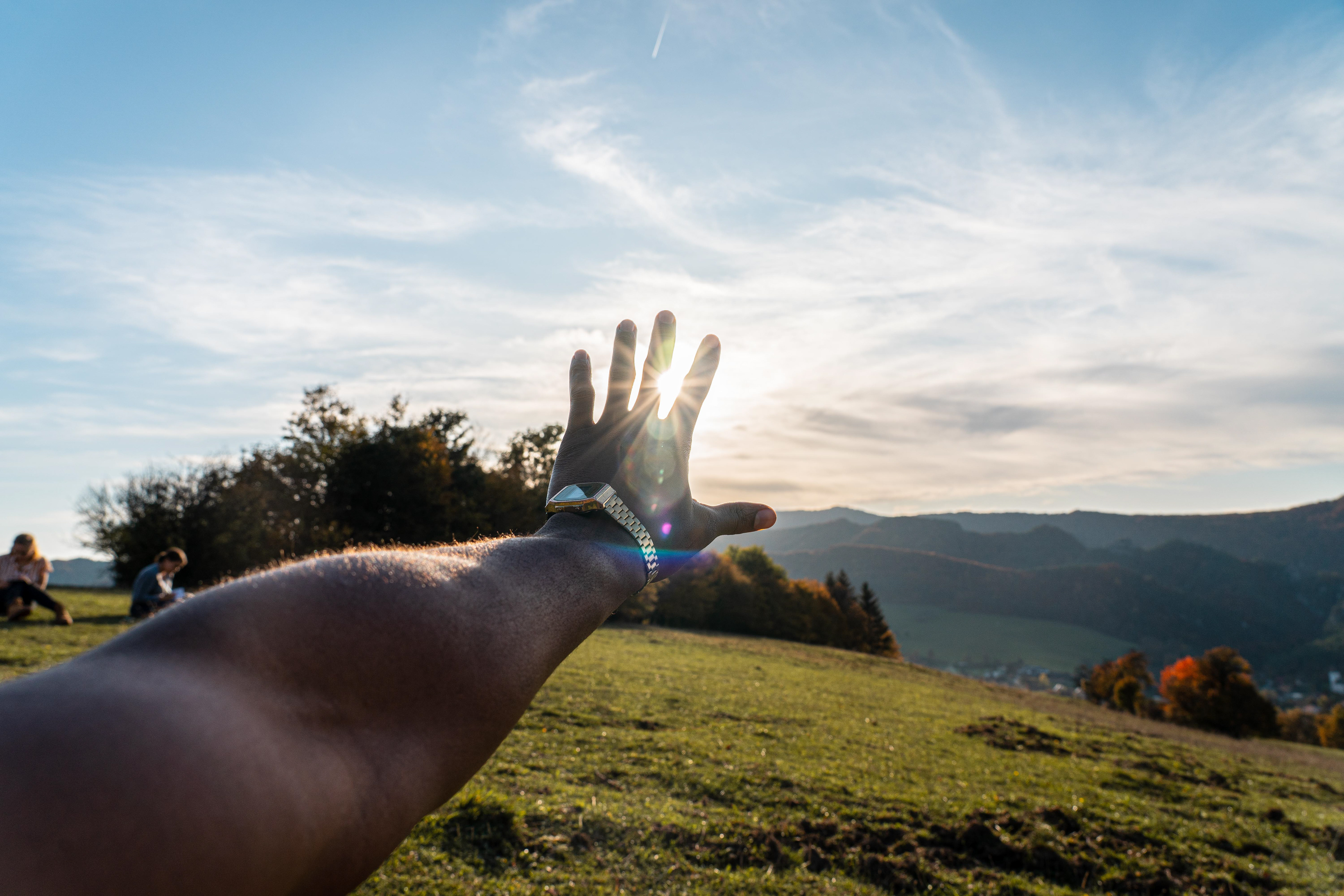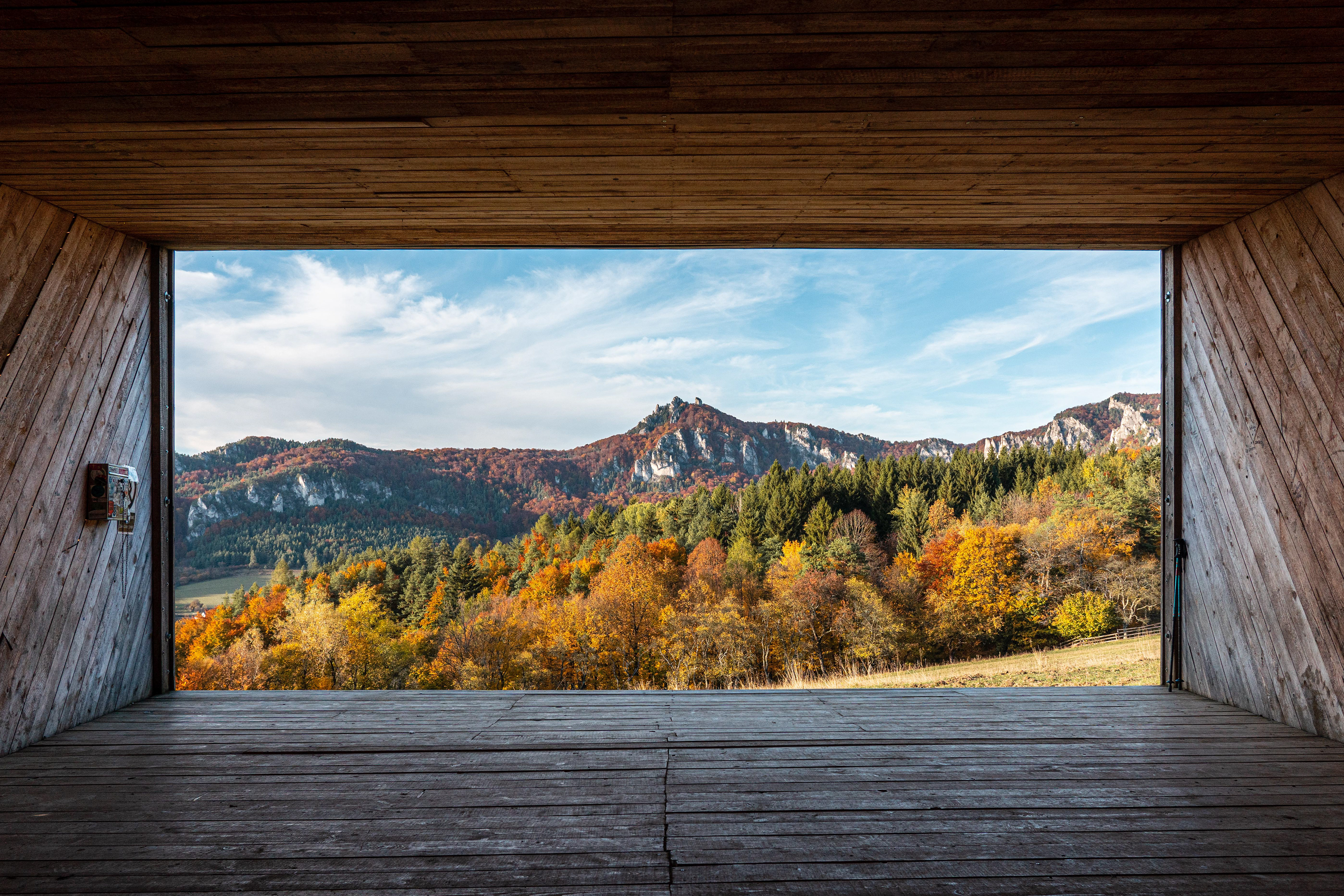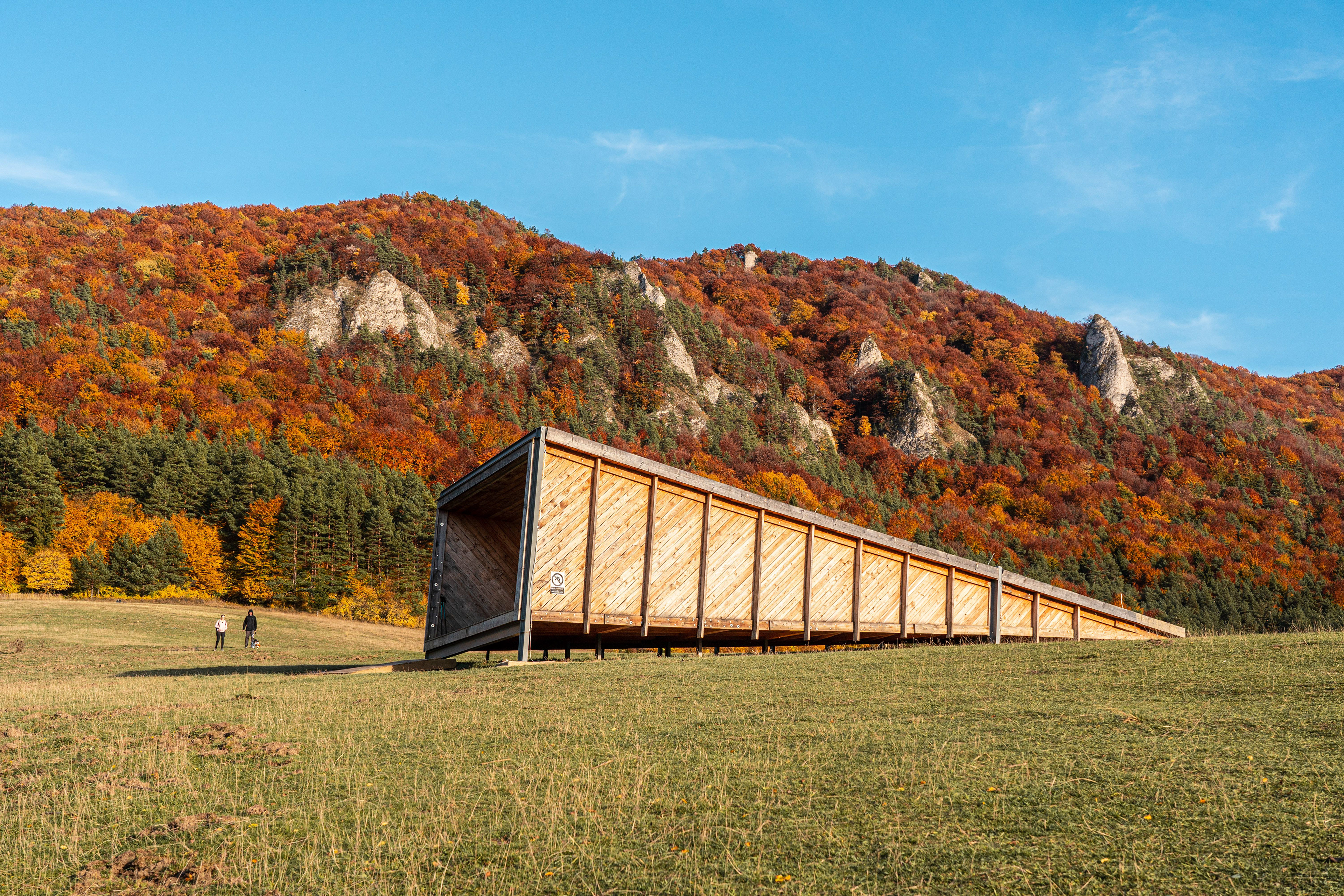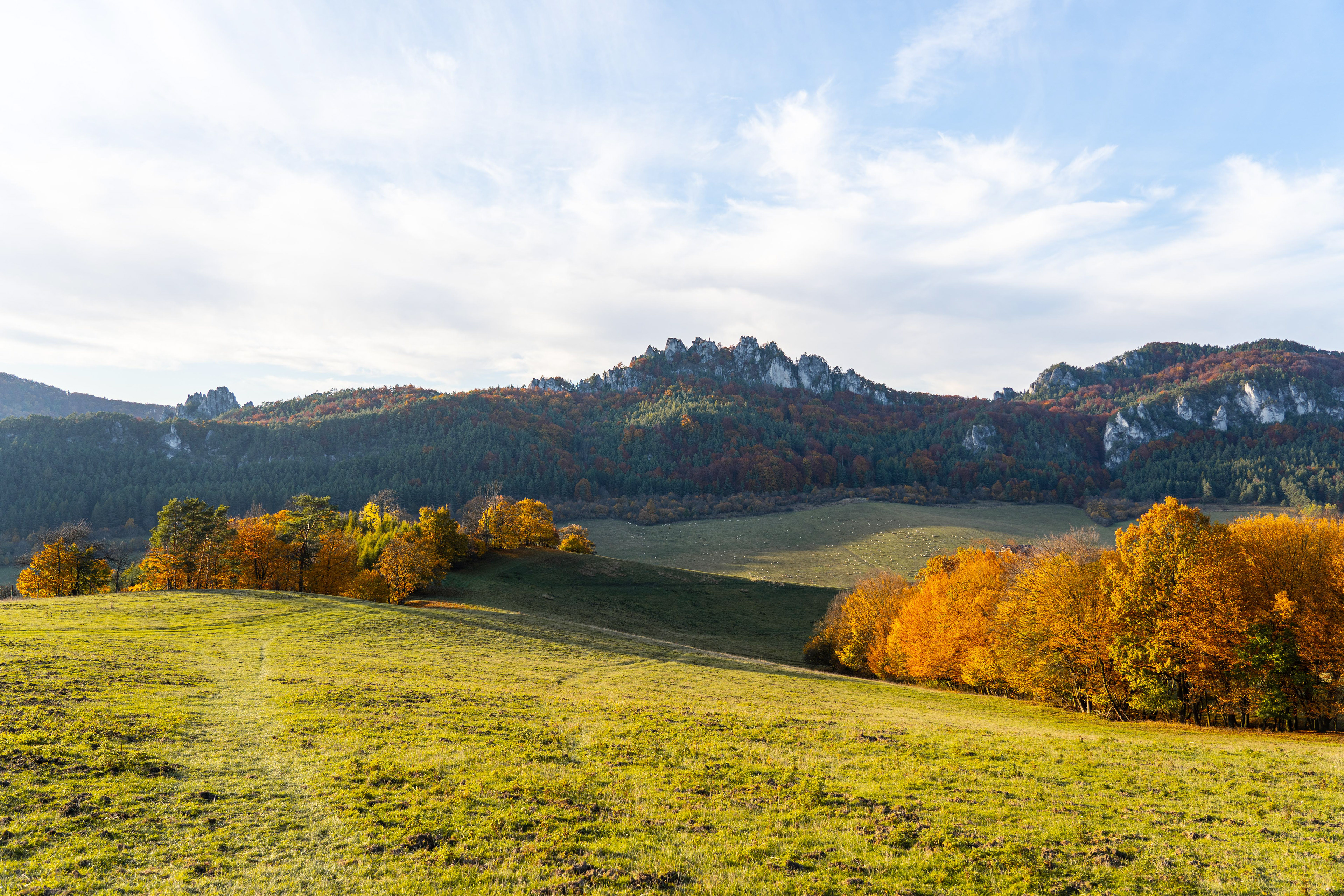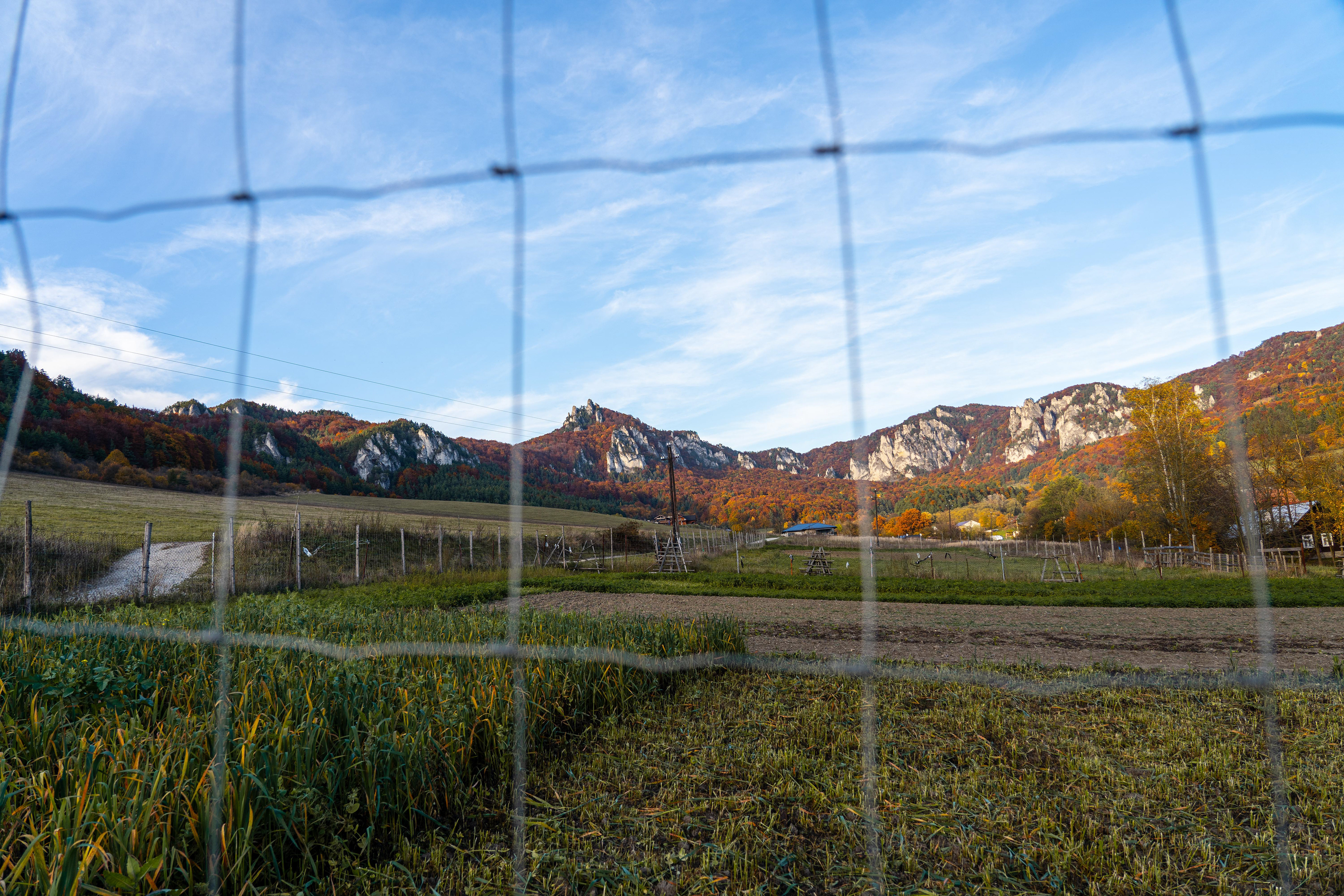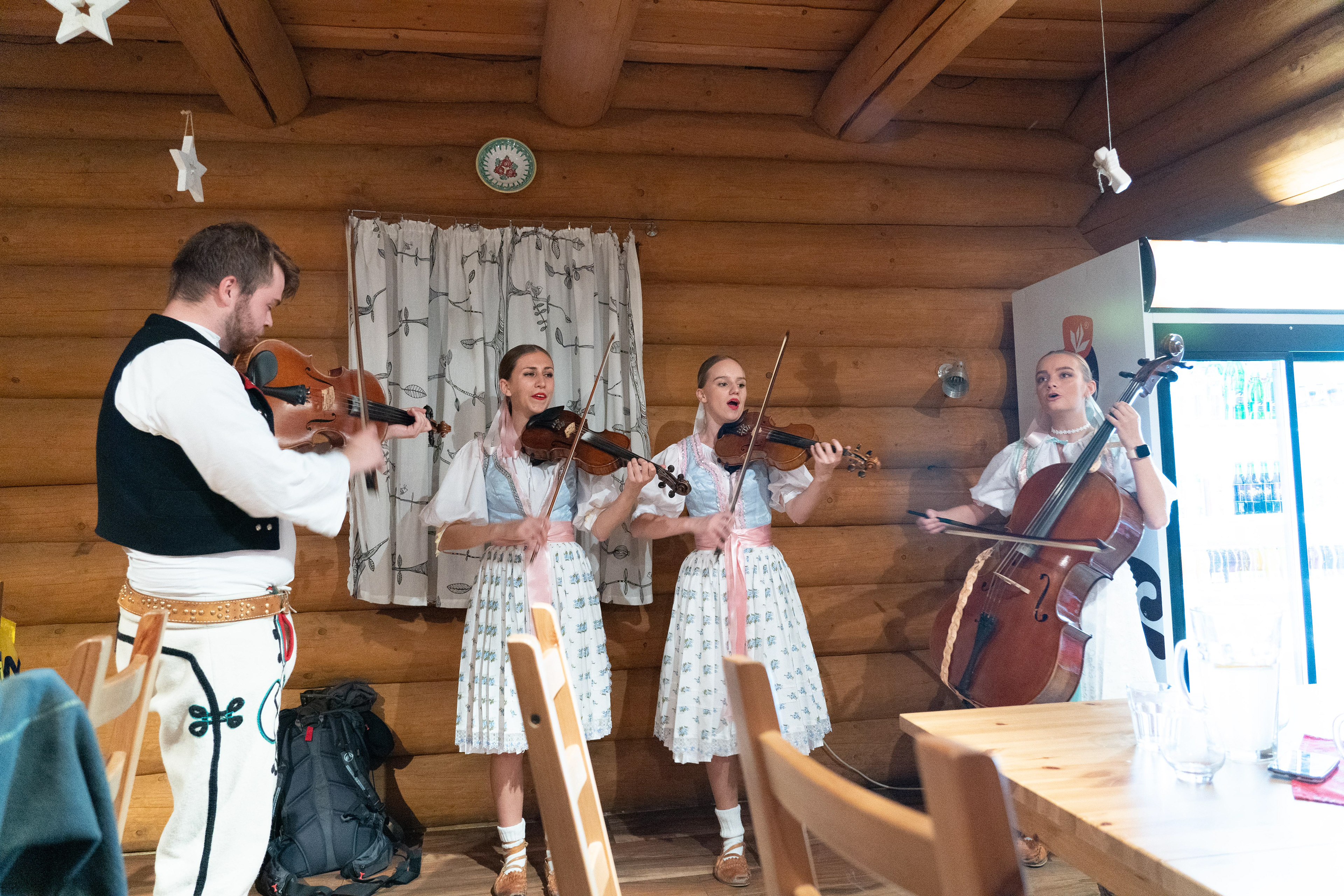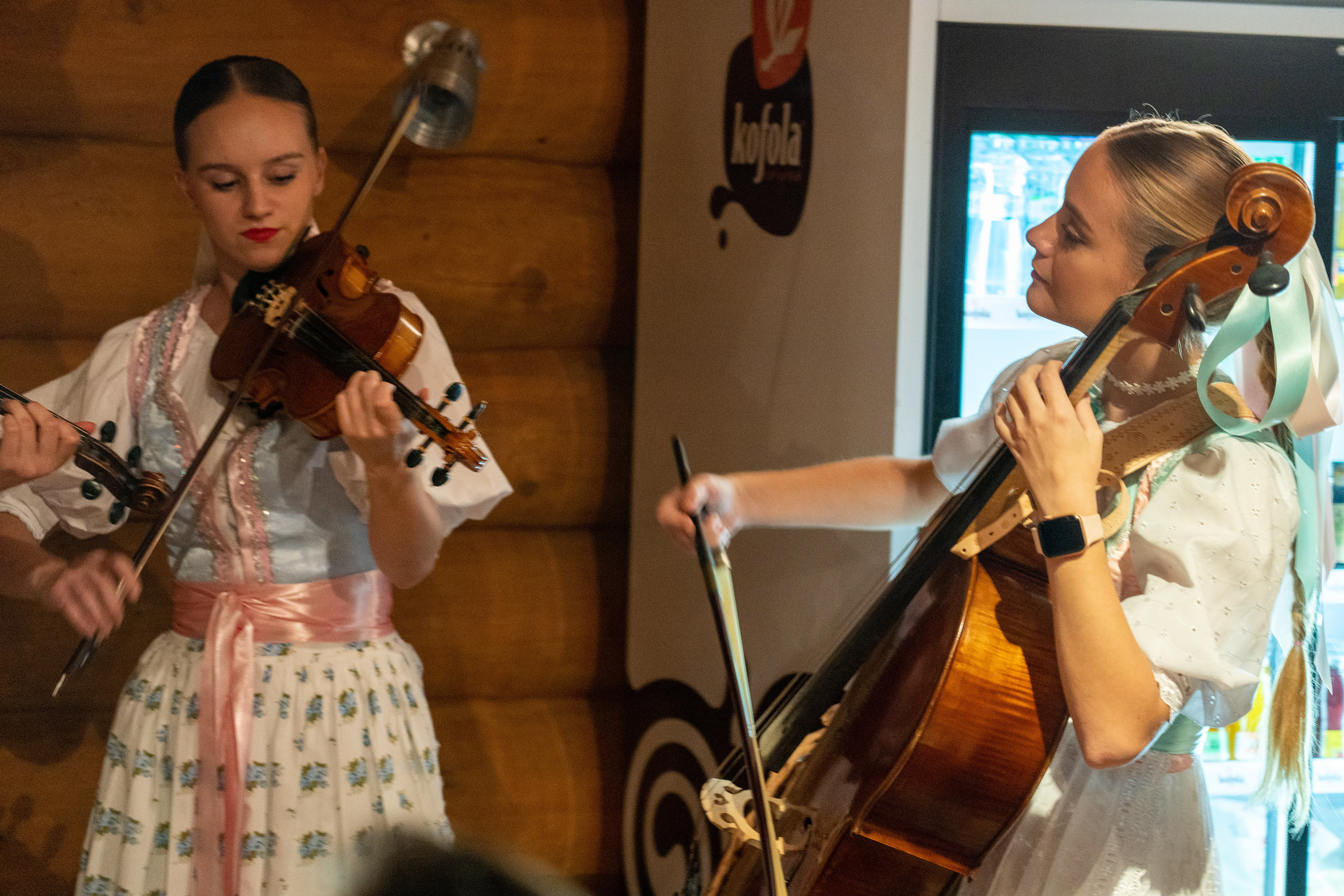 First Day in Europe - Amsterdam (8/31/19)
My first day in Europe I had a lay over in Amsterdam. I landed around 8am, but I got so caught up taking photos of the city that I missed my flight and had to stay the night in a hotel. When I first got there, I was lost in the train station for about an hour. I was searching for a place to store my suit case while I explored the city, looking for how to buy train tickets, and trying to buy a SIM card all while keeping my eyes peeled for any directions written in English.
When I finally learned how to navigate the space a little, I bought a ticket and hopped on the first train to Central Amsterdam. While waiting on the train, I saw a guy wearing all black with a red beard and an unfamiliar symbol on his hat. He had a camera in his hand so I decided to introduce myself. His name was Paul O'Reilly  (click the link to see his work!) and he was visiting Amsterdam from Dublin, Ireland with his girlfriend Lea. The two of them were super friendly. Already familiar with the city, they decided to help give me a tour. We checked out a few cafes, went out to eat brunch, and took a ton of photos while exploring the city. What you see to the right is the result of our venturing!
I enjoyed my few hours in Amsterdam with my new friends so much that I forgot the time and didn't make it back to the airport in time to catch my flight. Turns out you have to be at the airport 2 hours before your flight to load luggage in order to board. The next flight didn't leave until 11:30 am the next day. Luckily I didn't have to sleep in the airport. I got a cheap, but nice hotel room right outside the city (It was only like $65 for the night!) 
Aside from the missed flight, I had a smooth 24 hours in Amsterdam. I made some dope friends and took some fire pics all in my first day of Europe. I'm excited to see how the rest of my time on this continent goes

.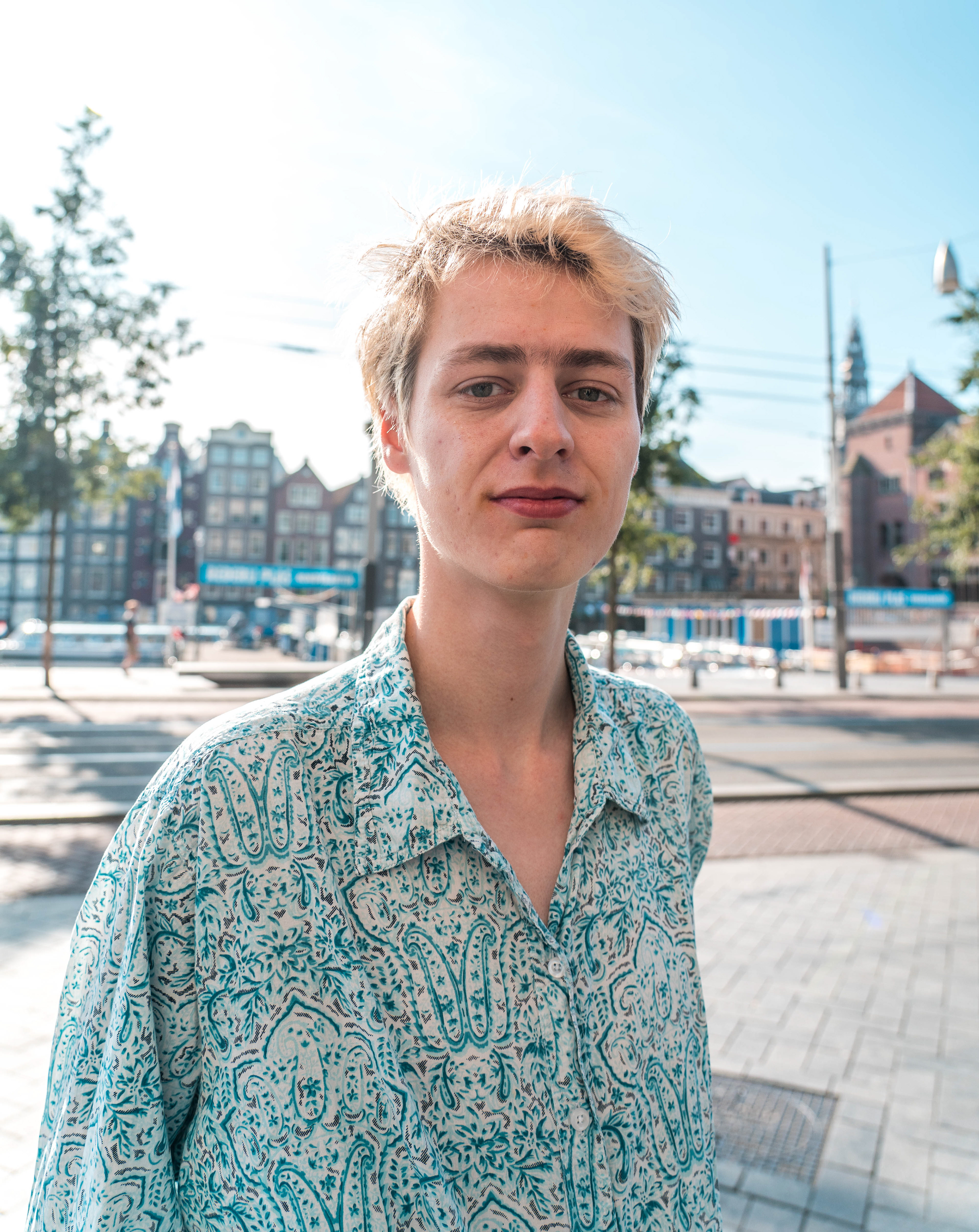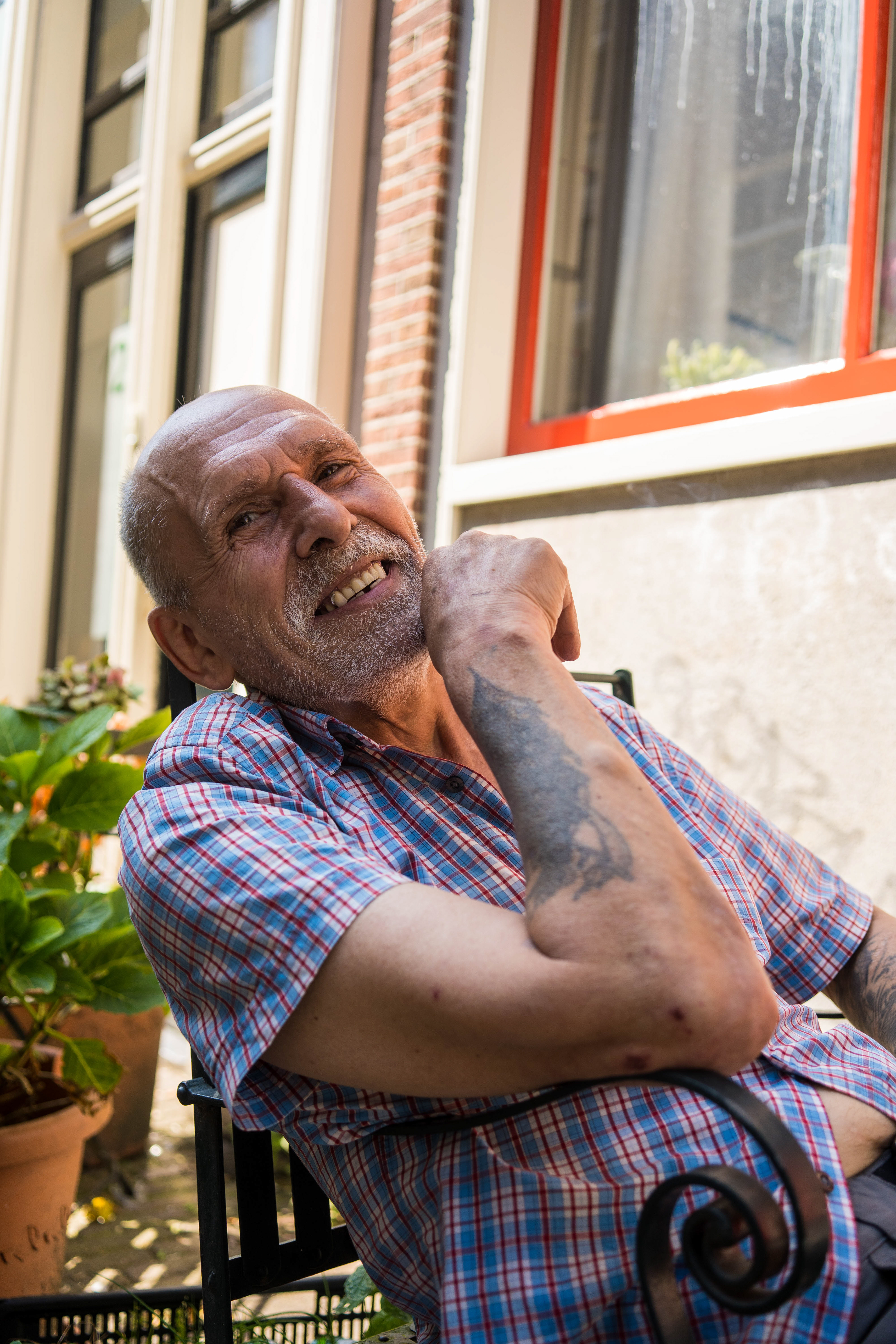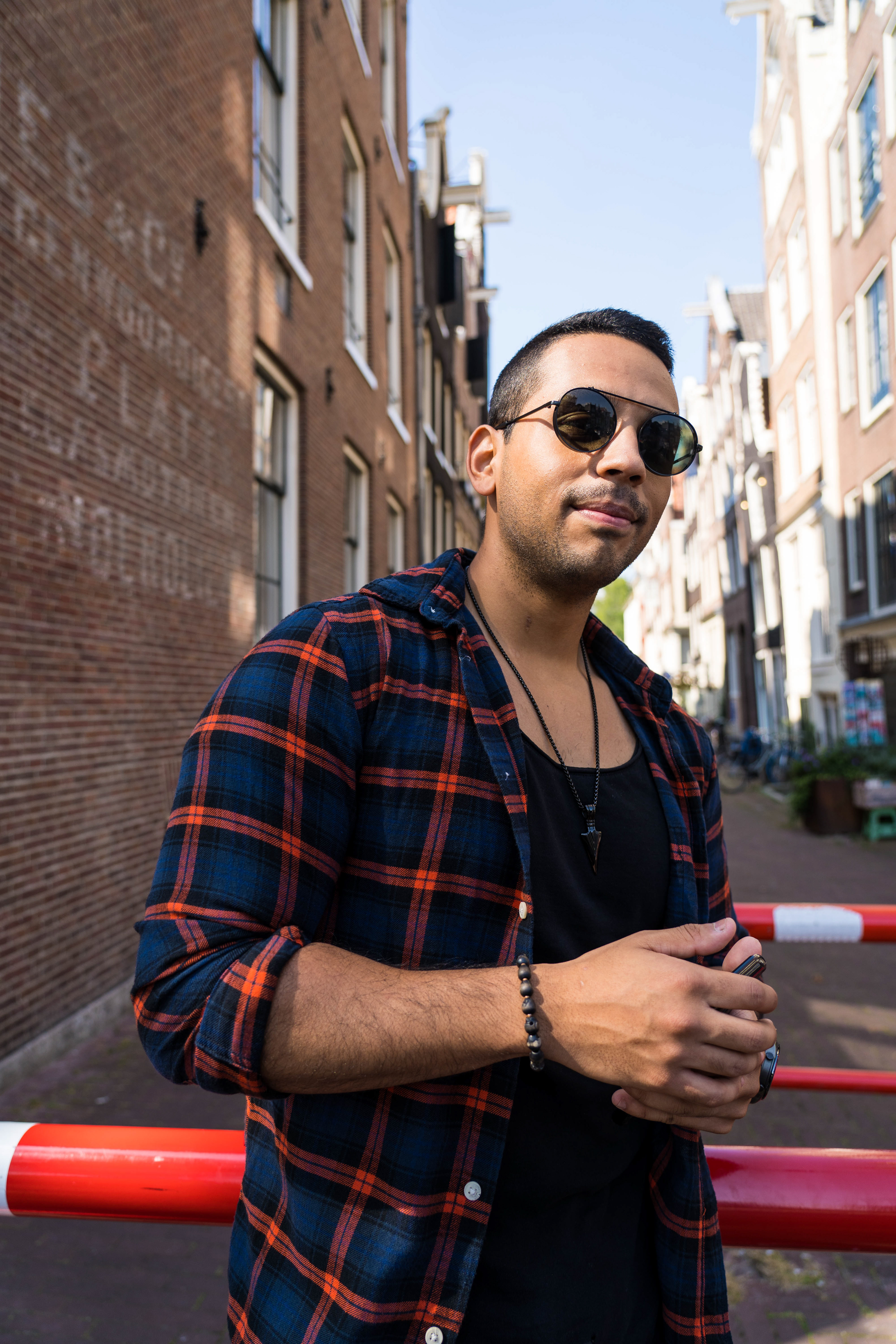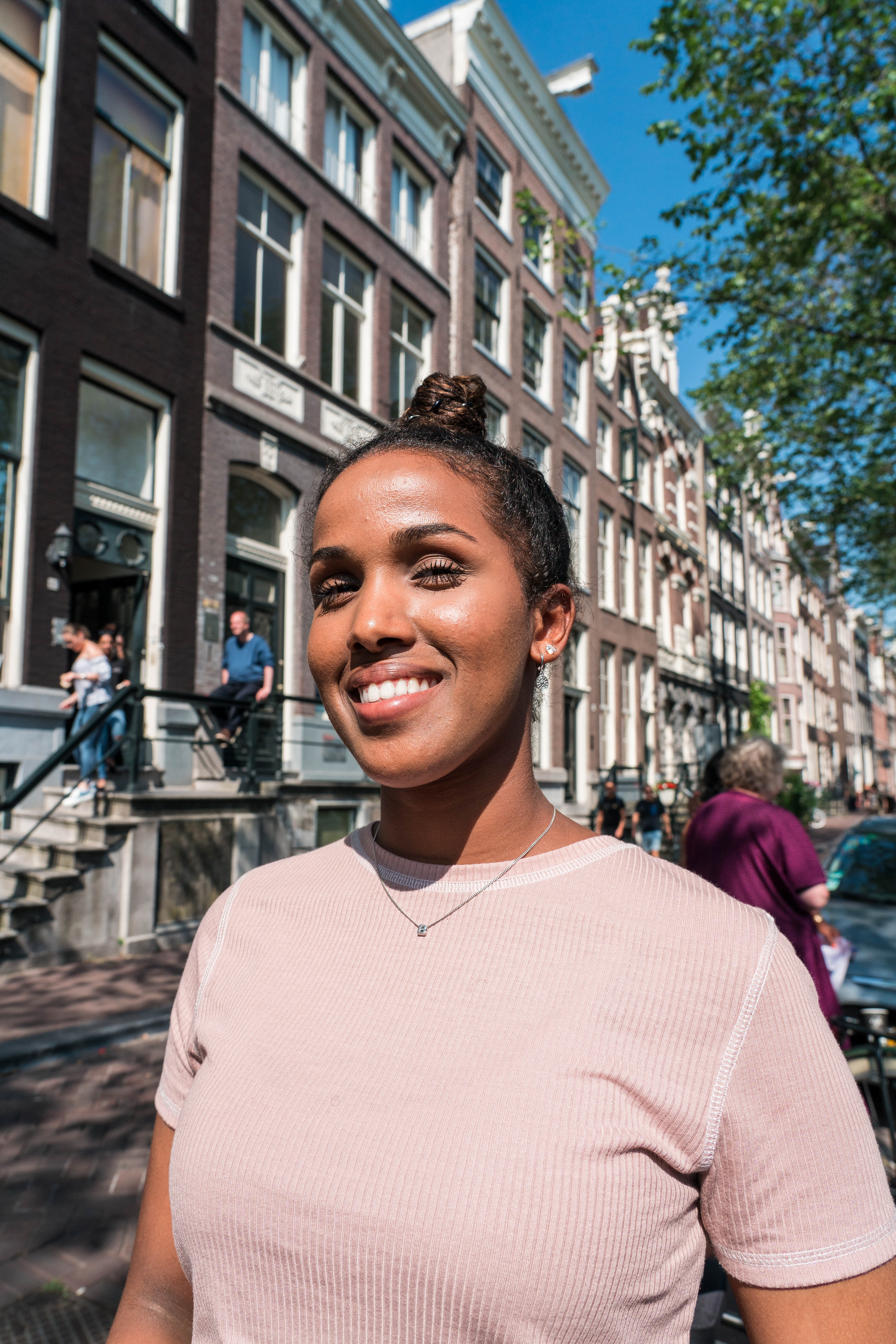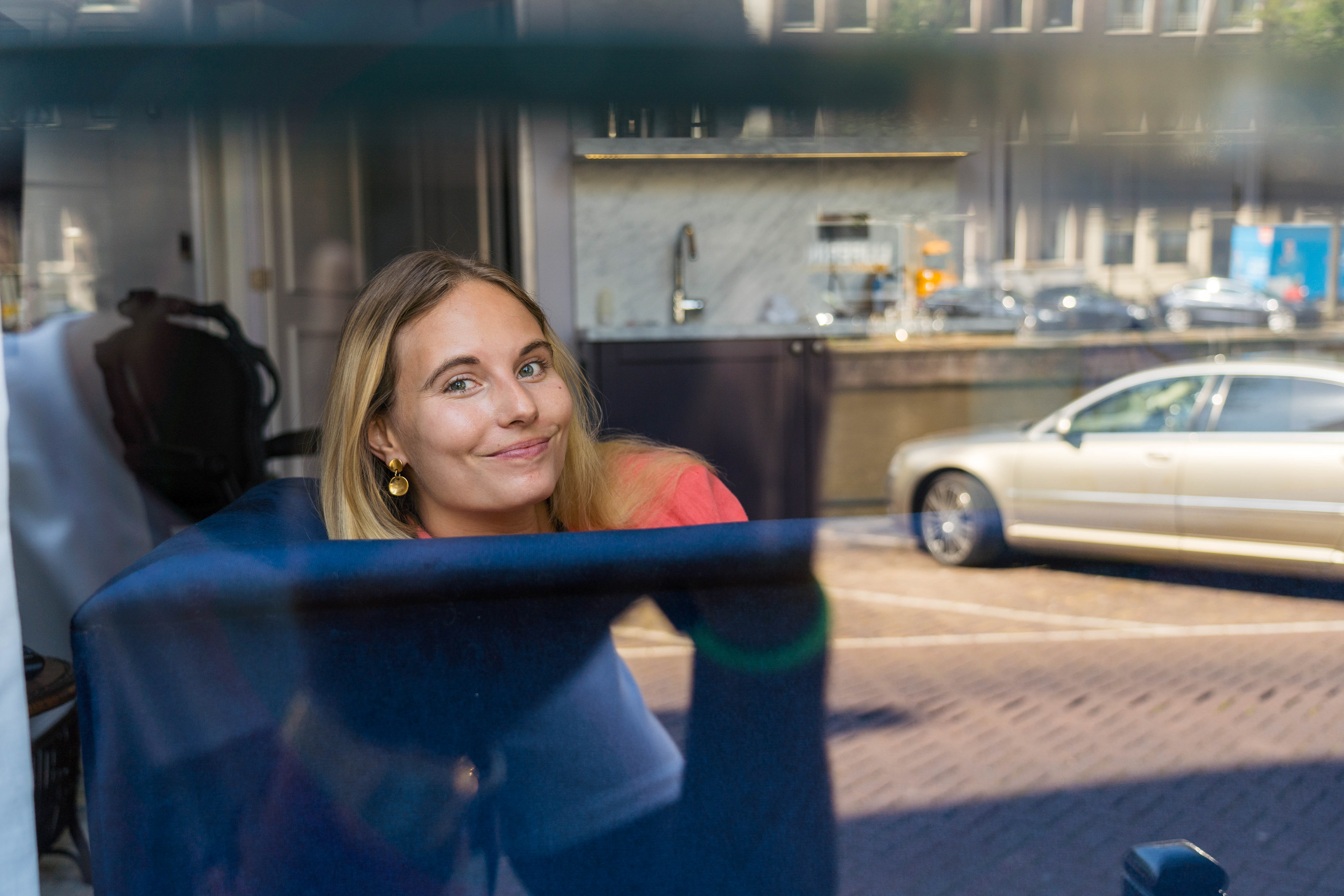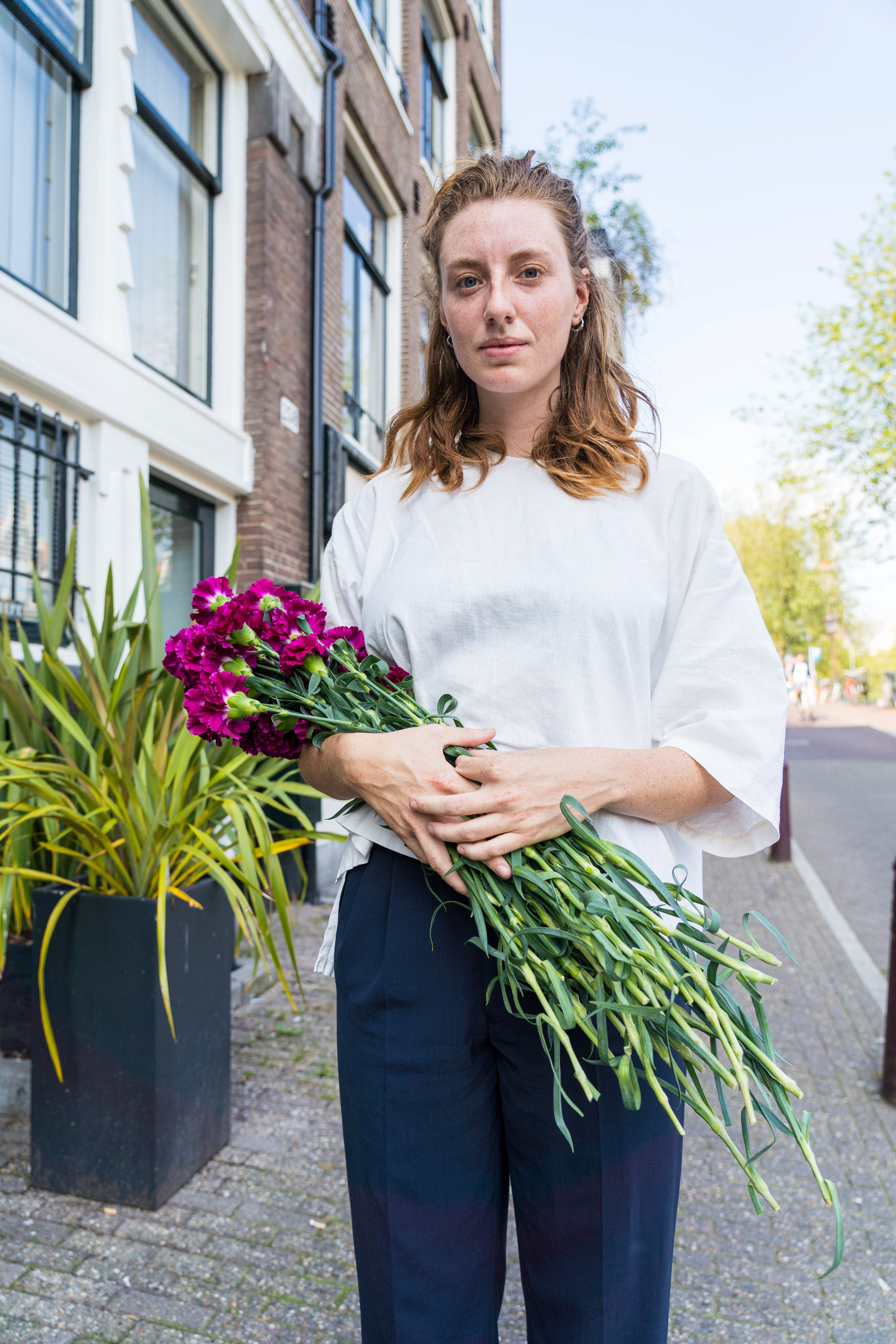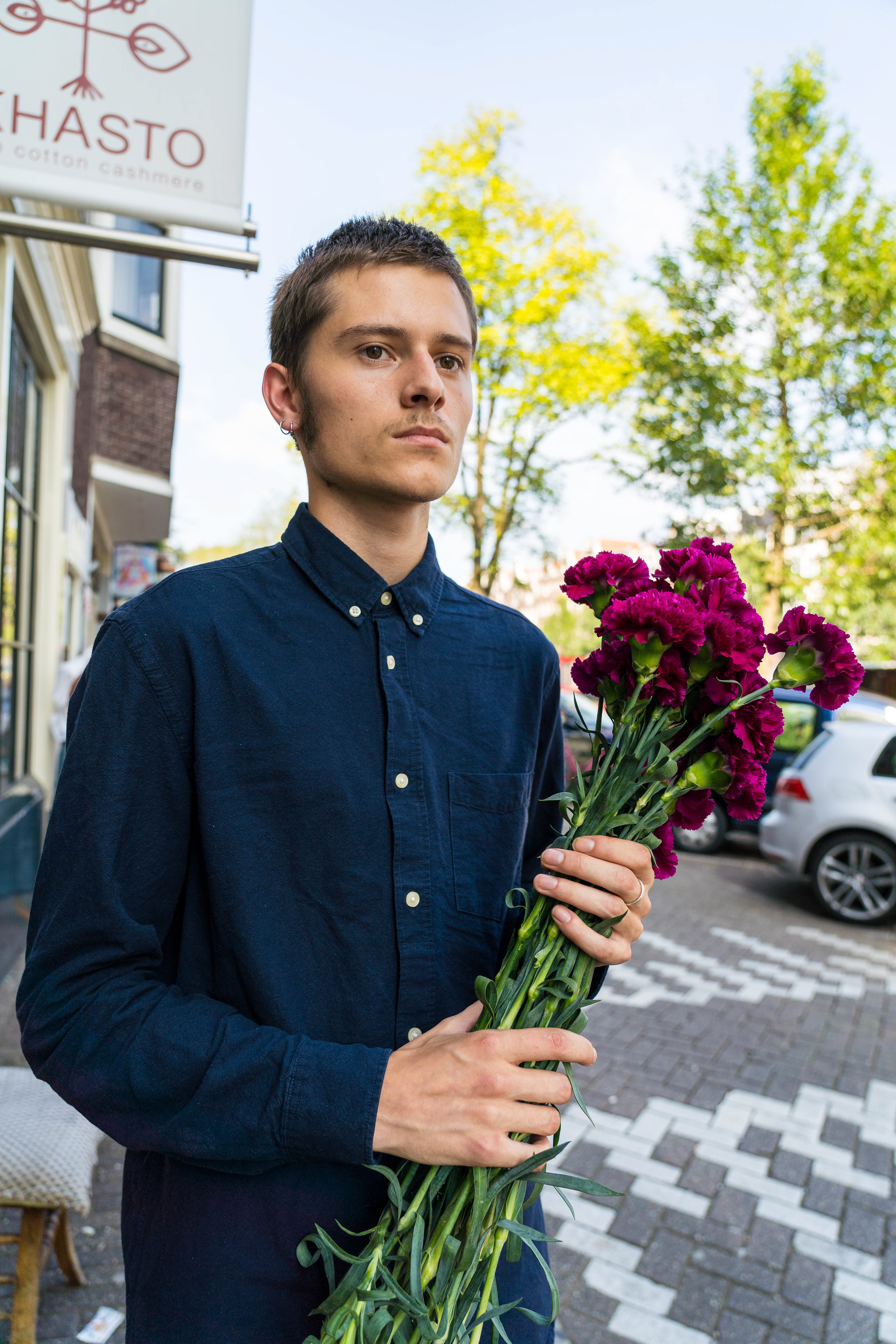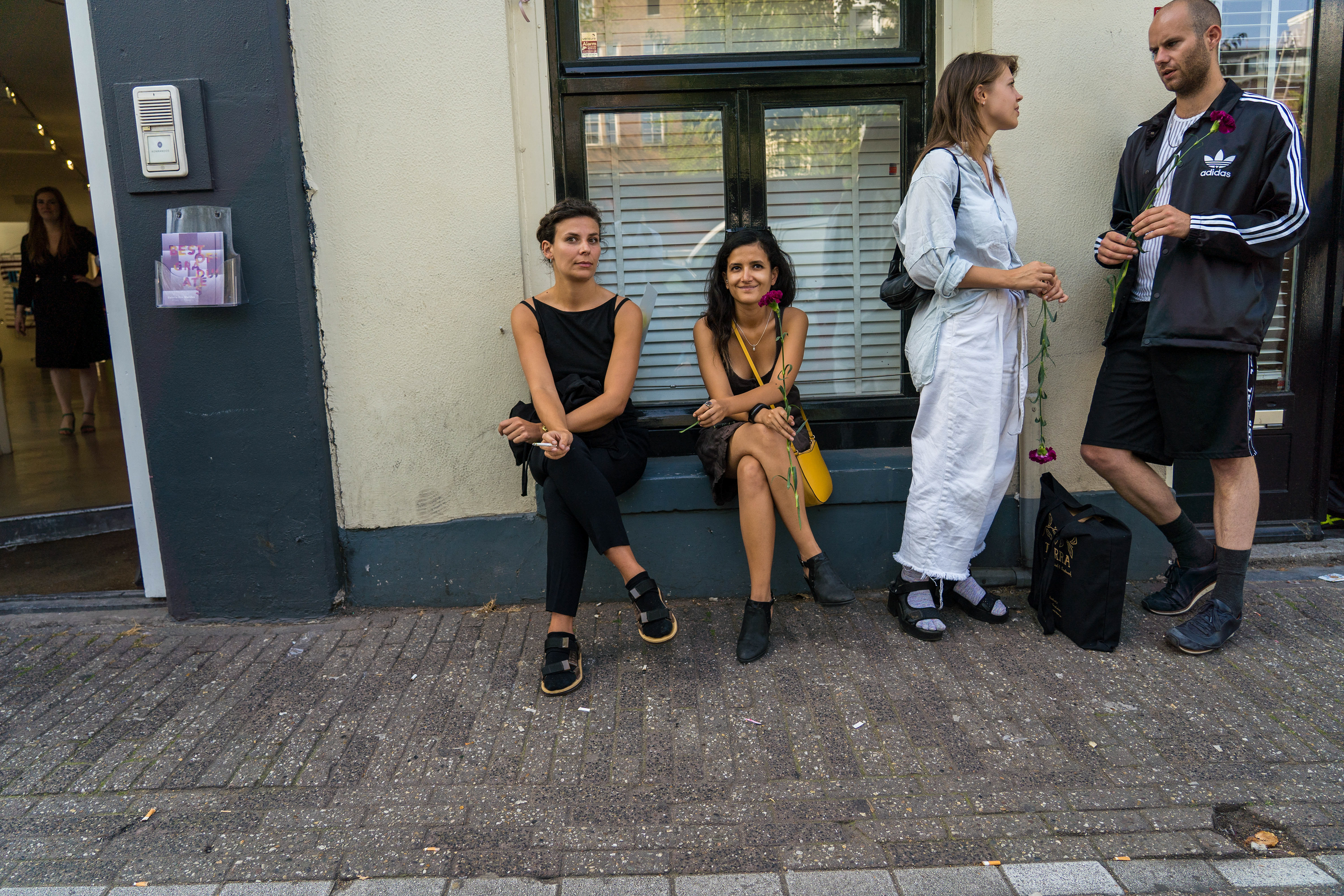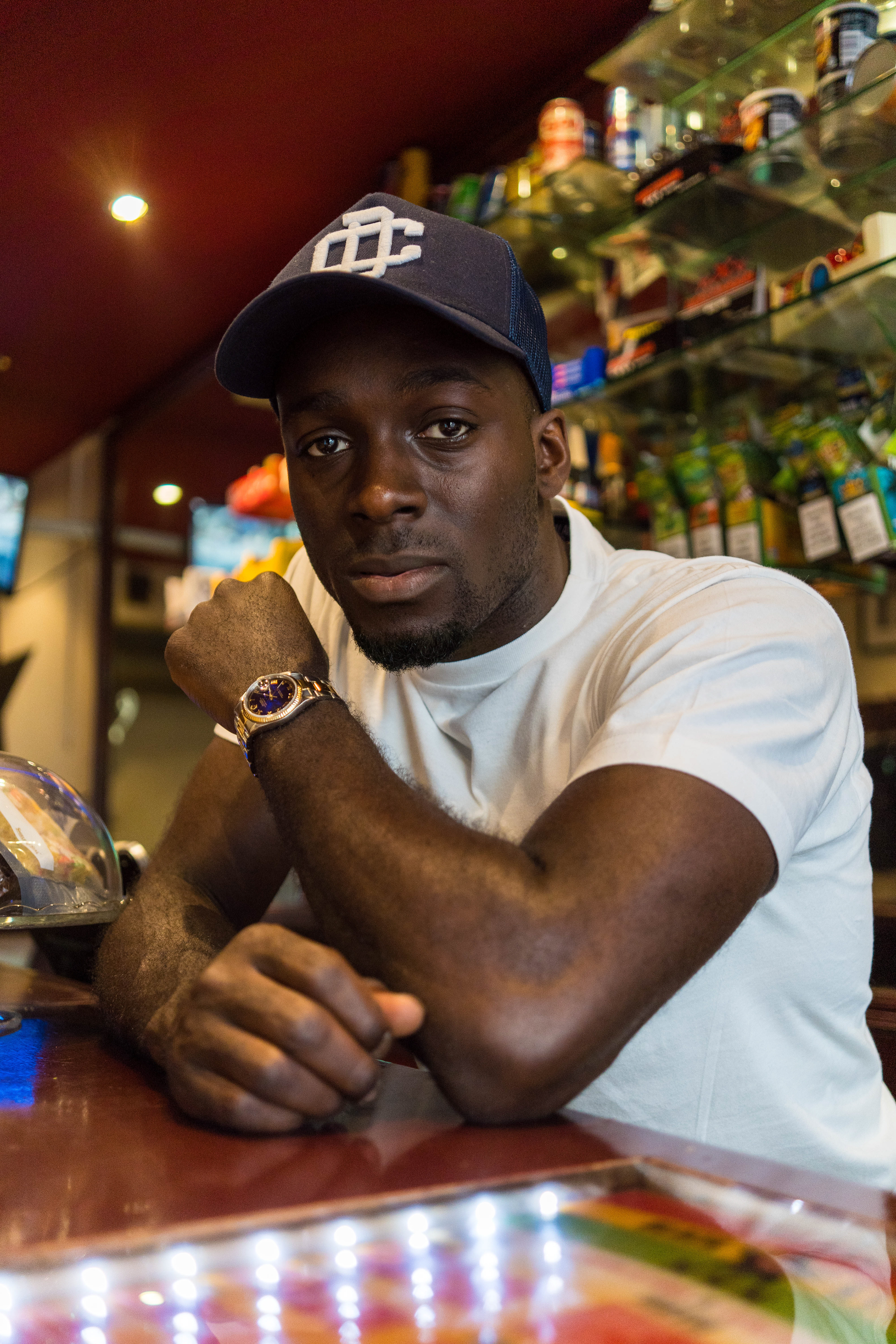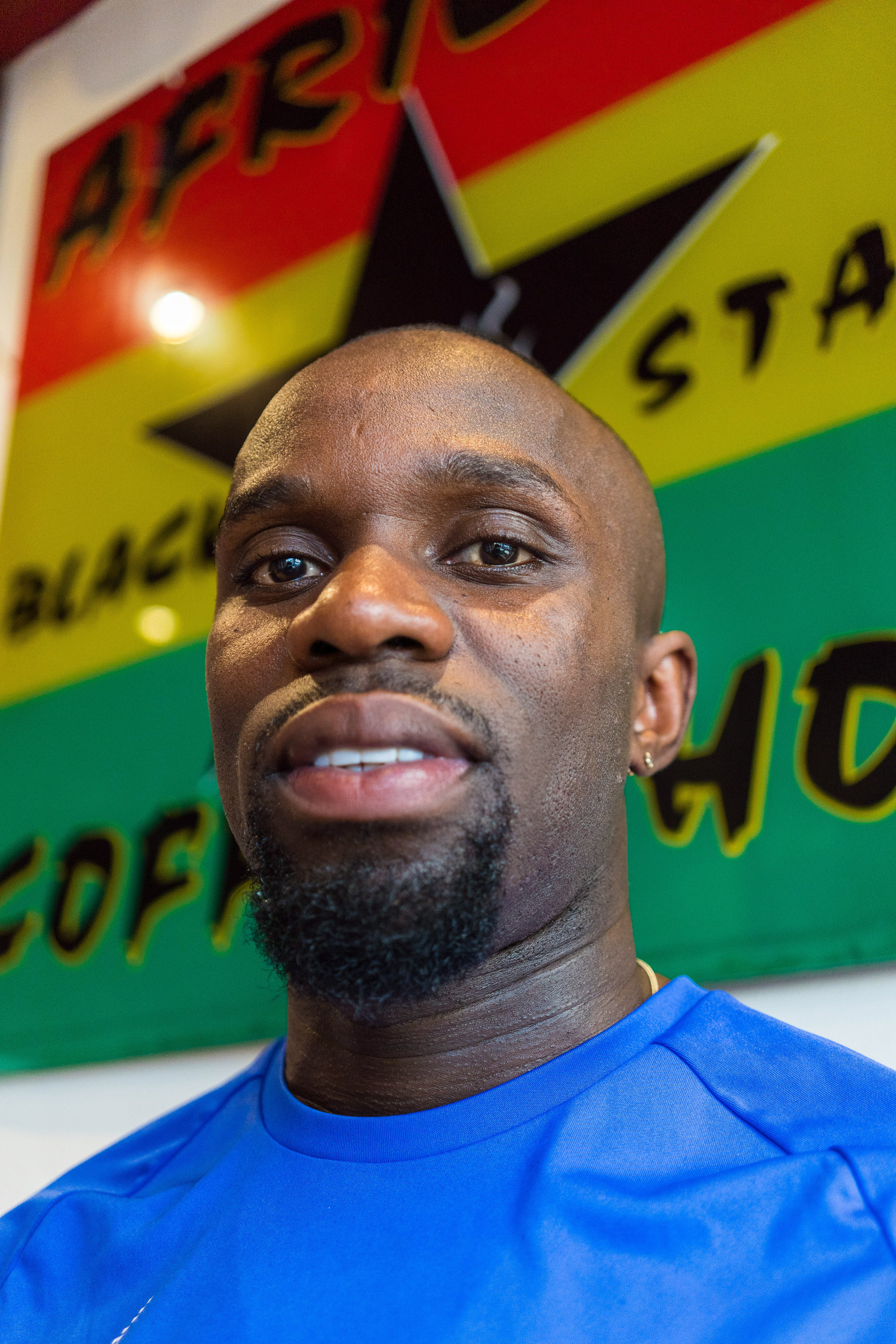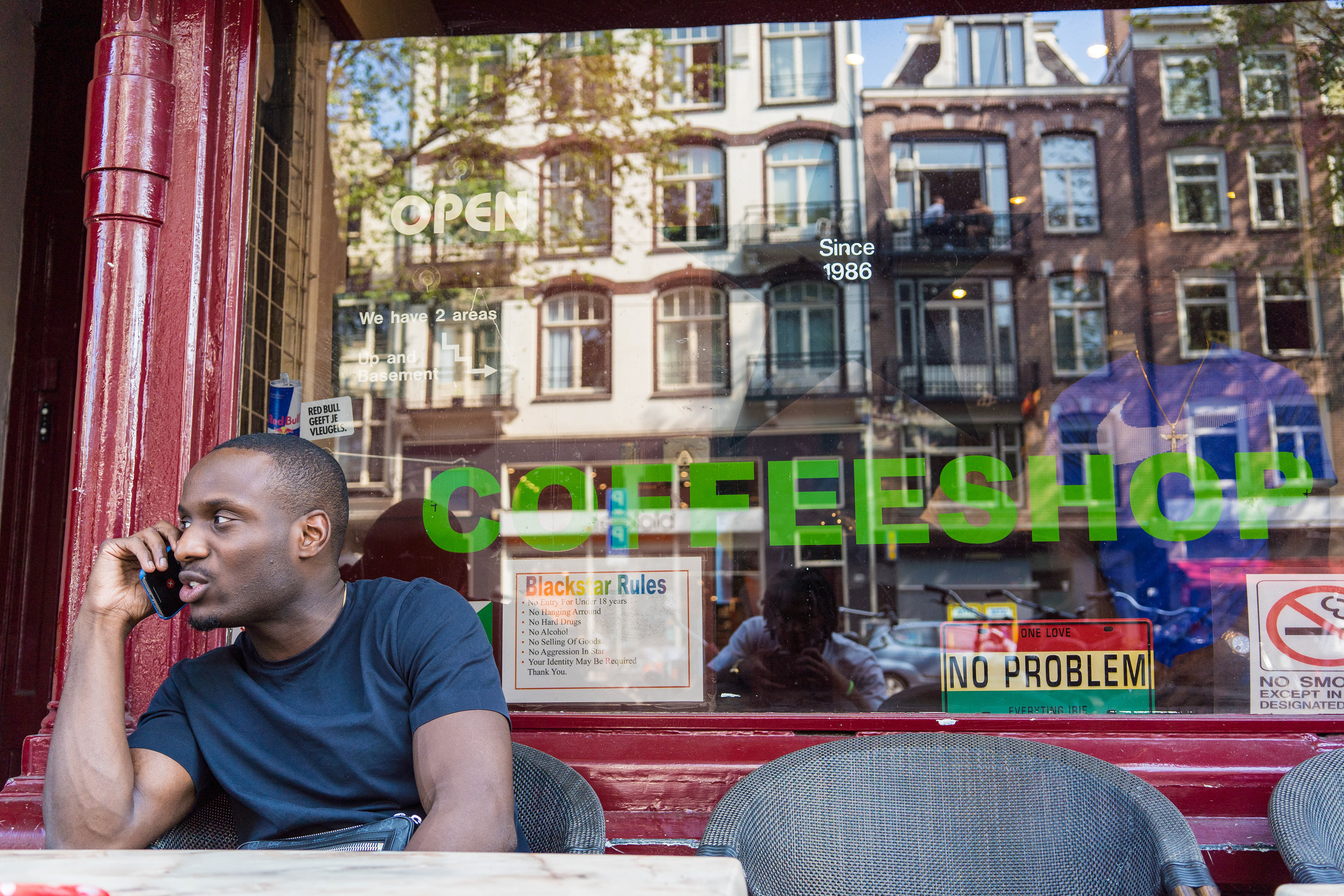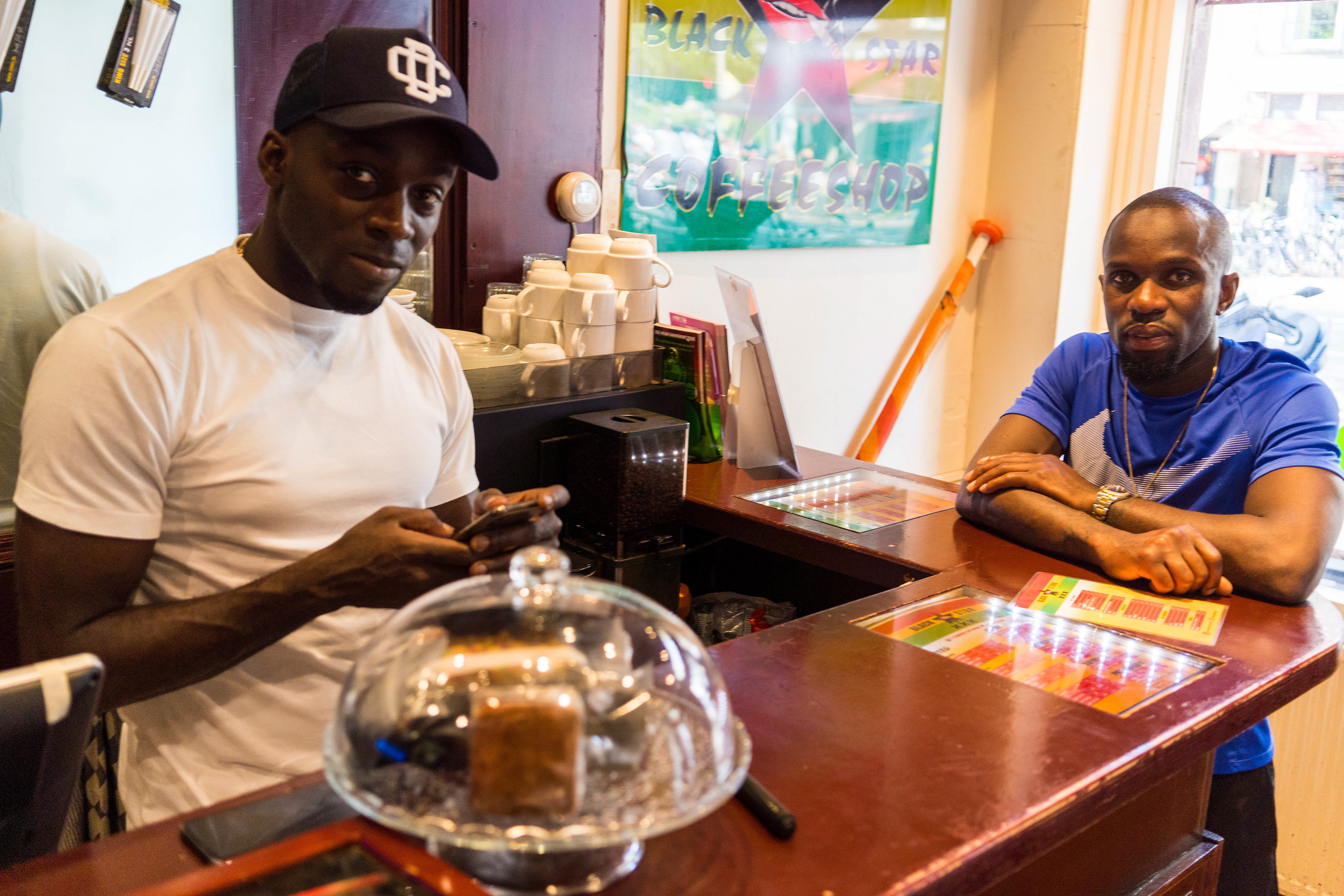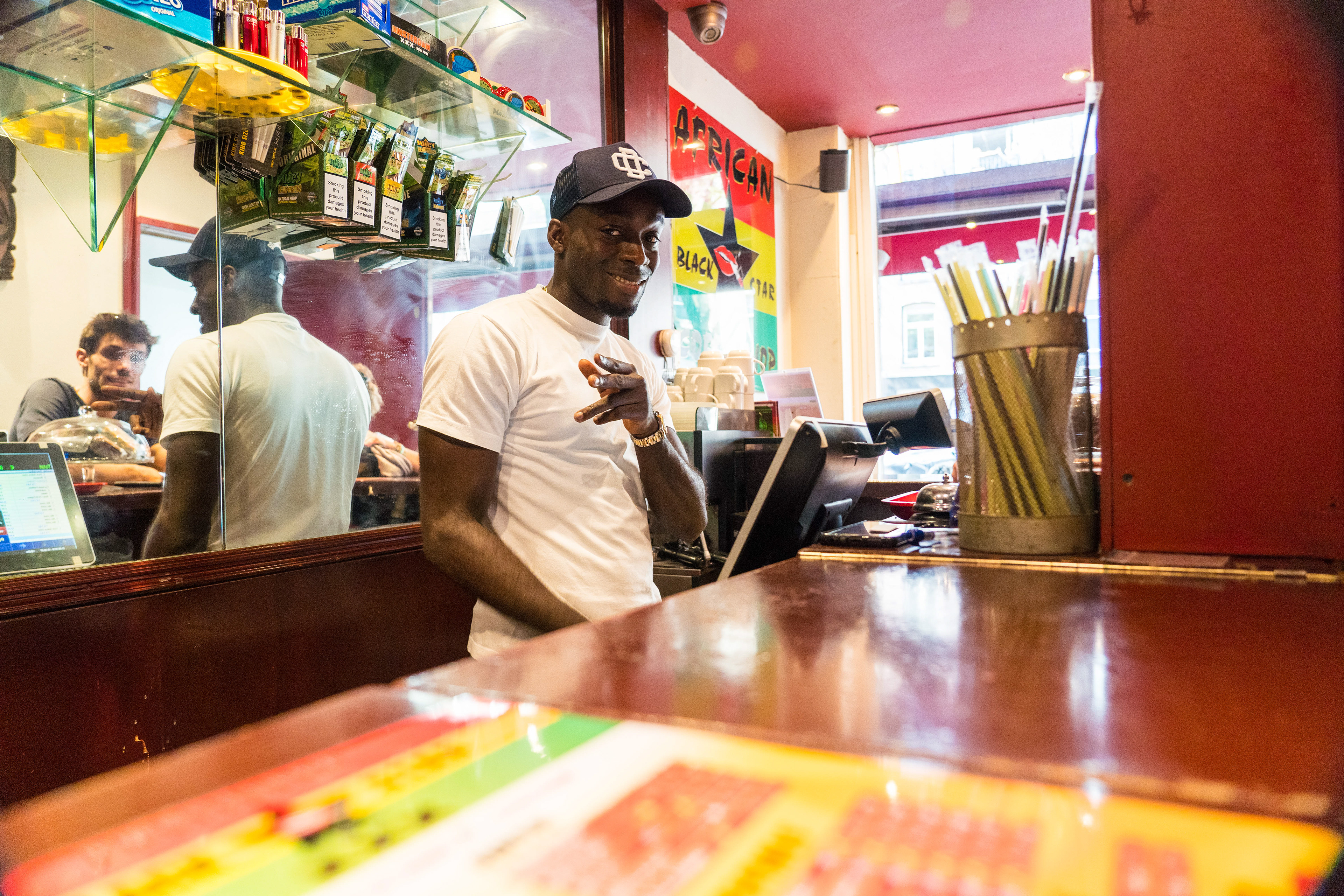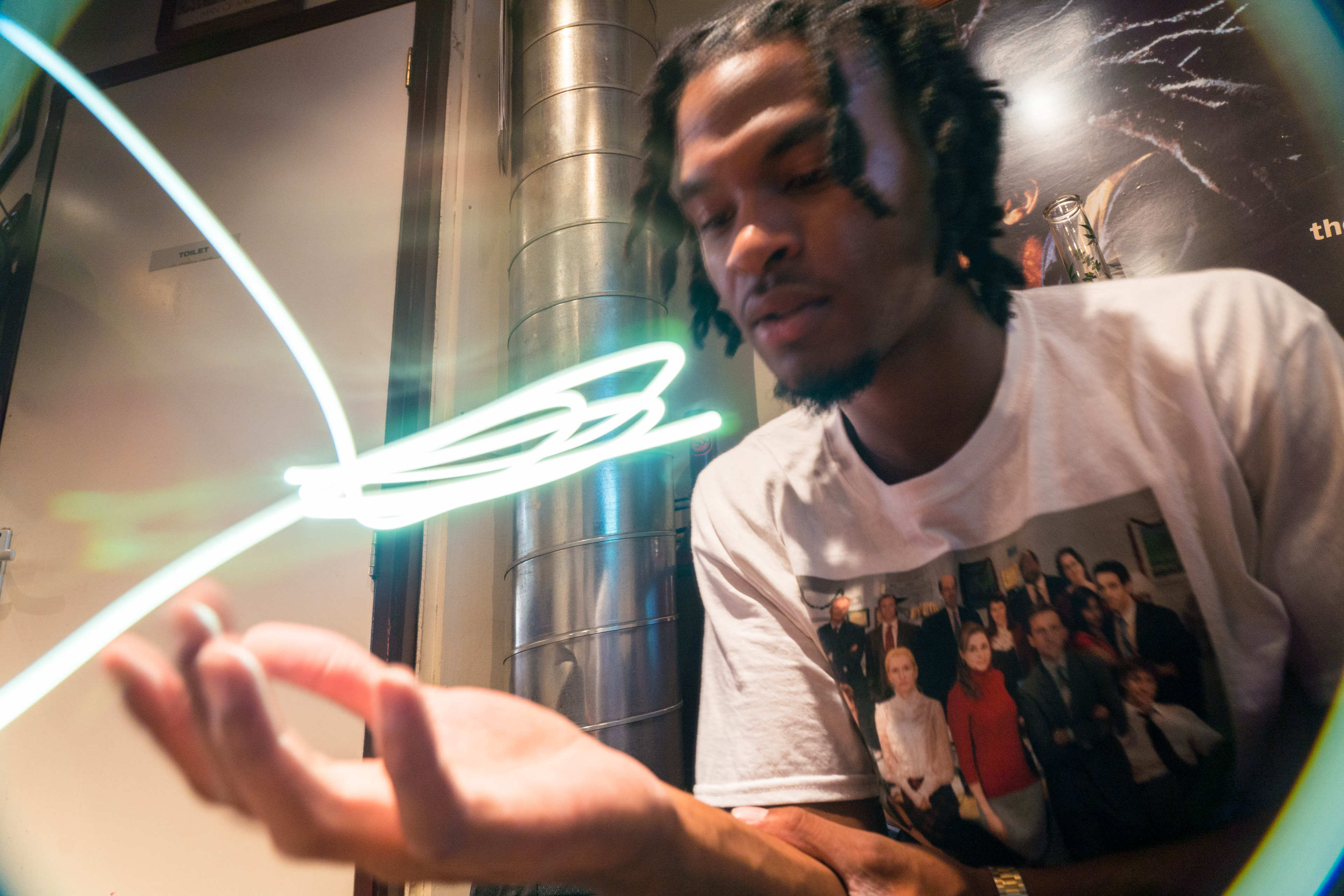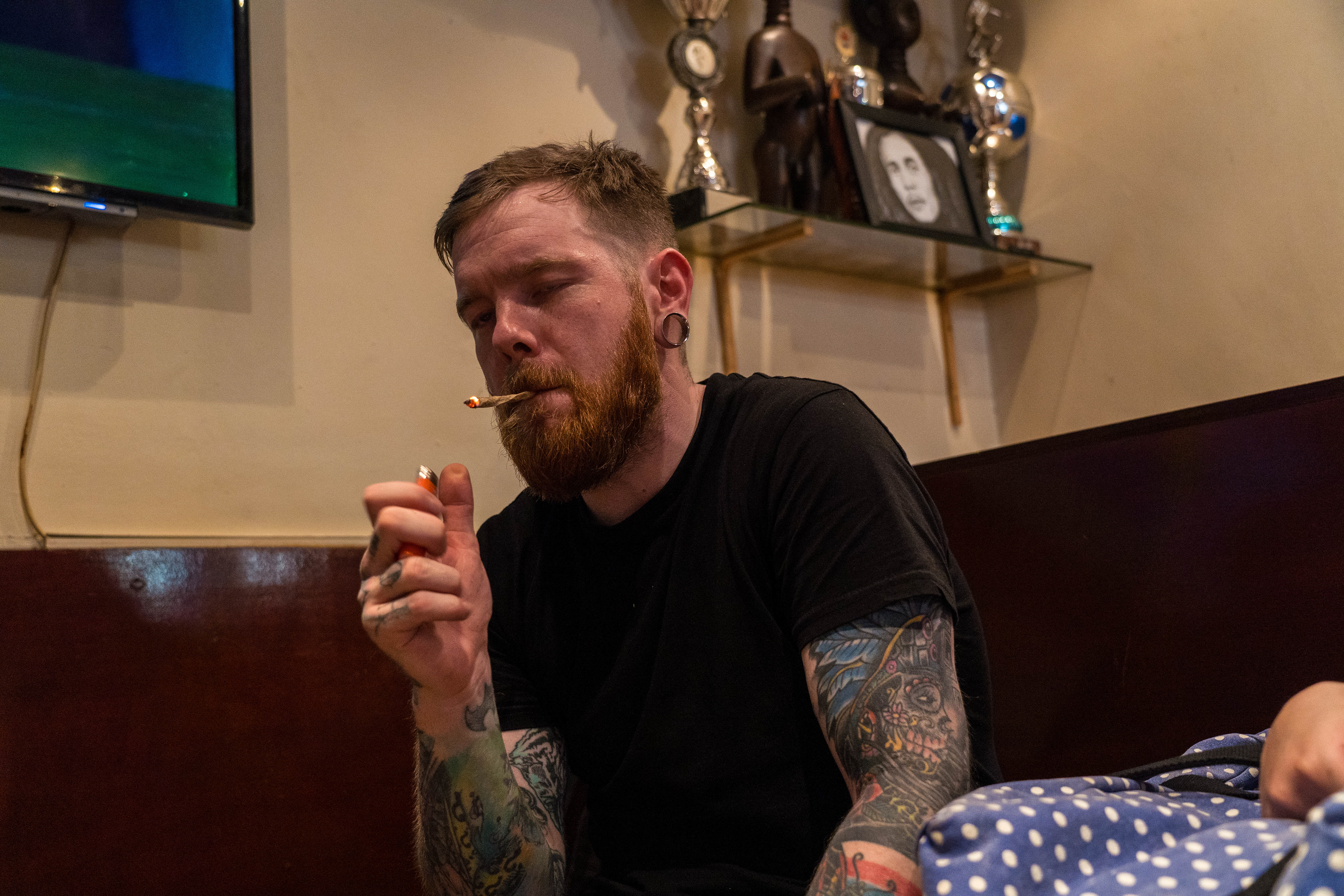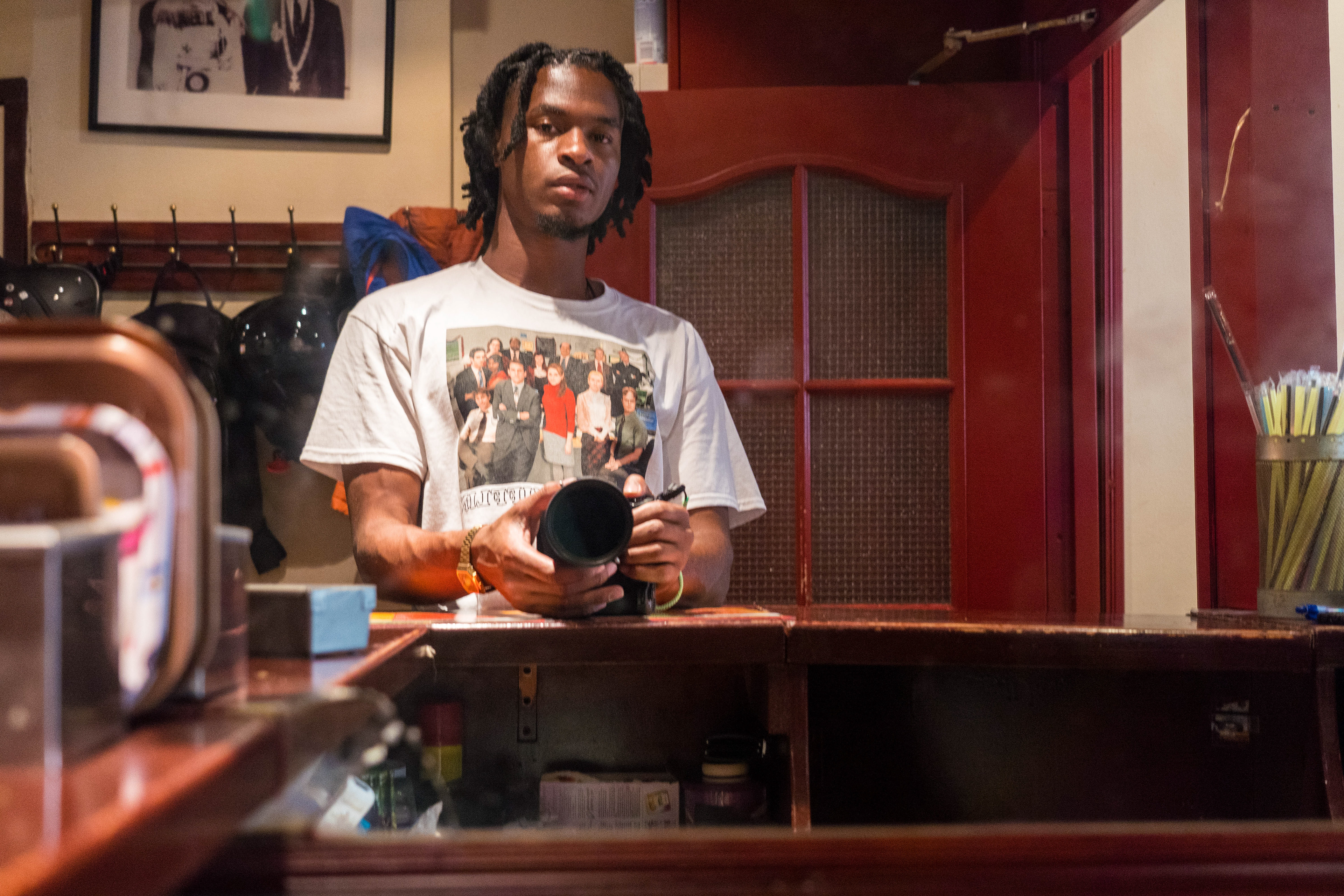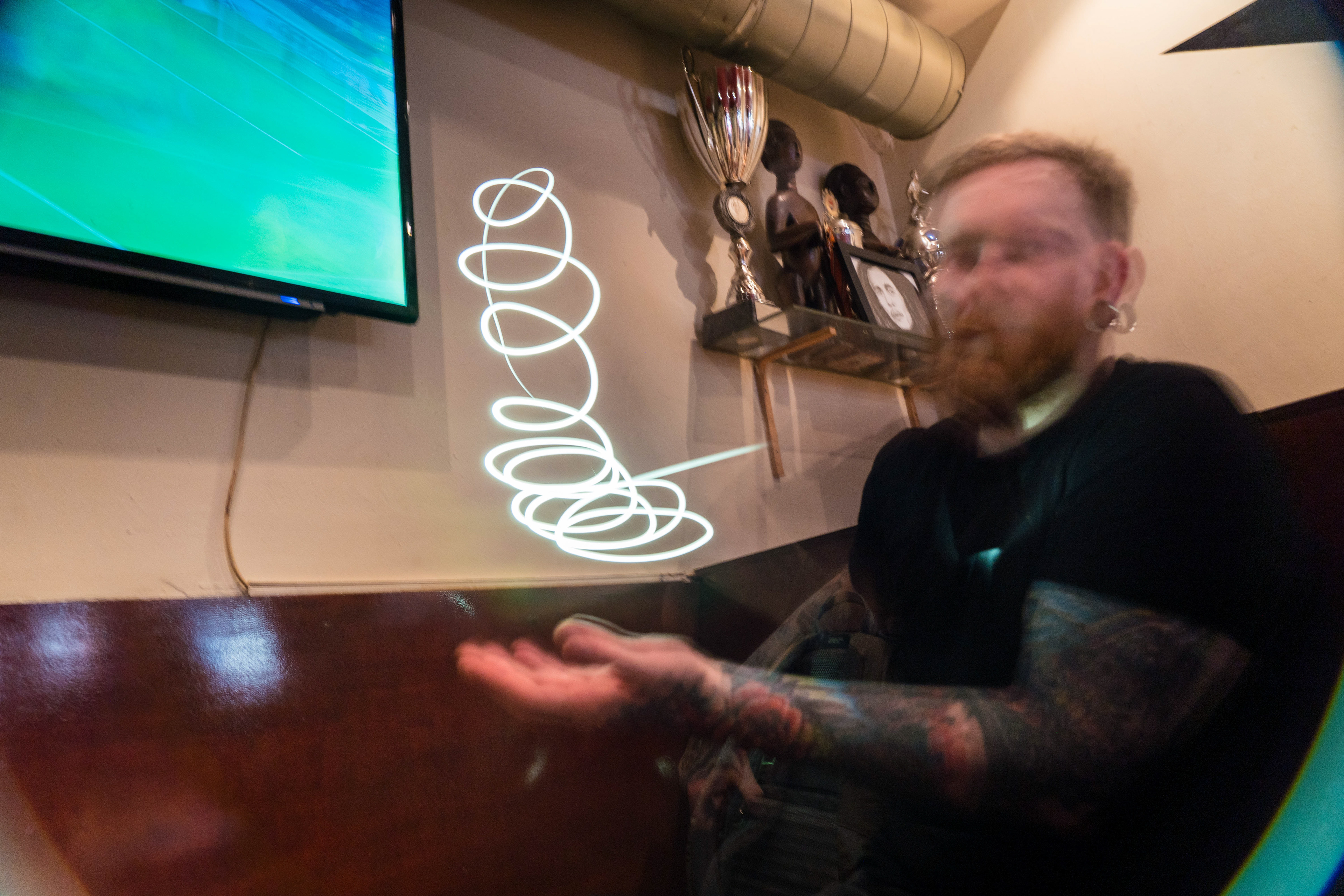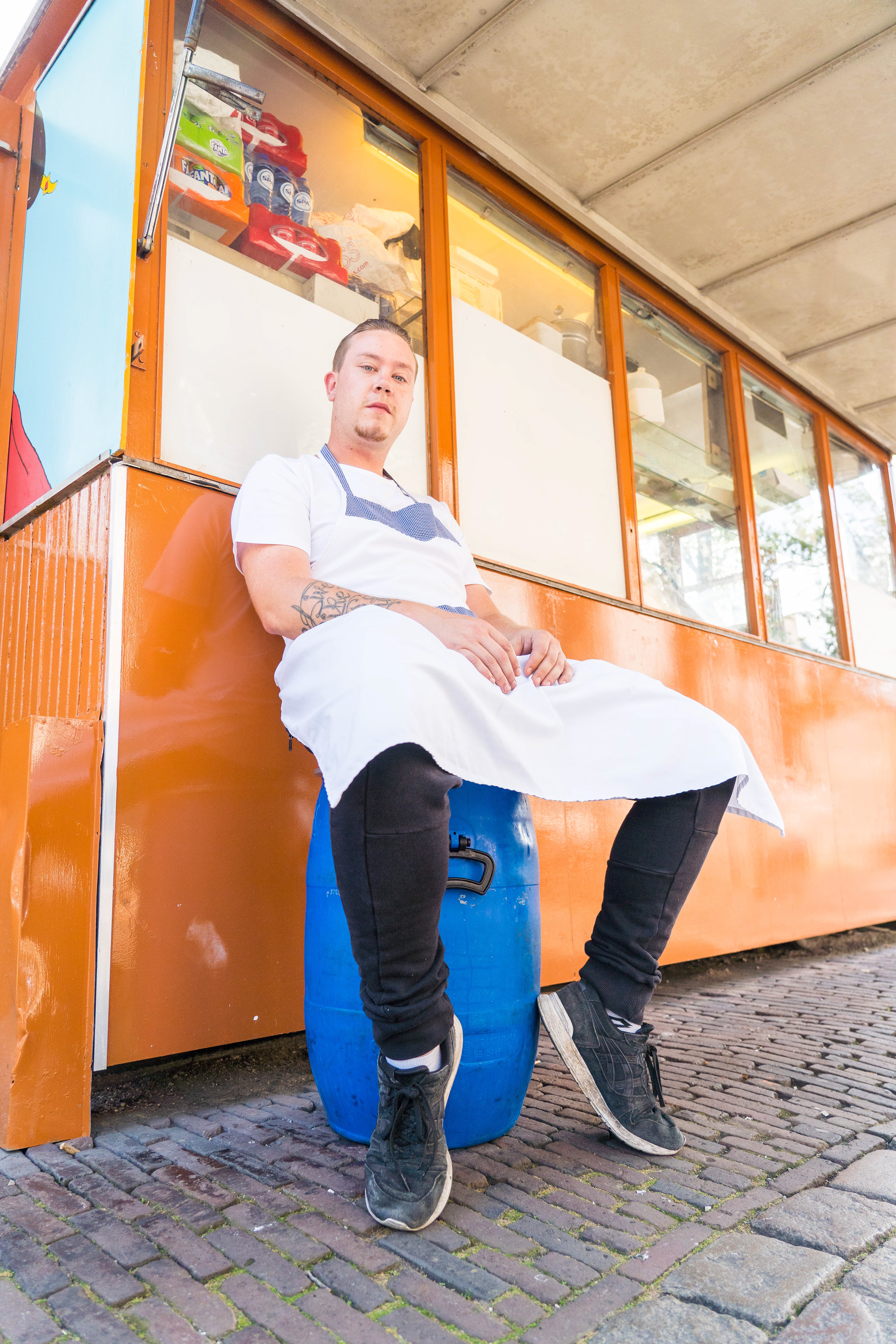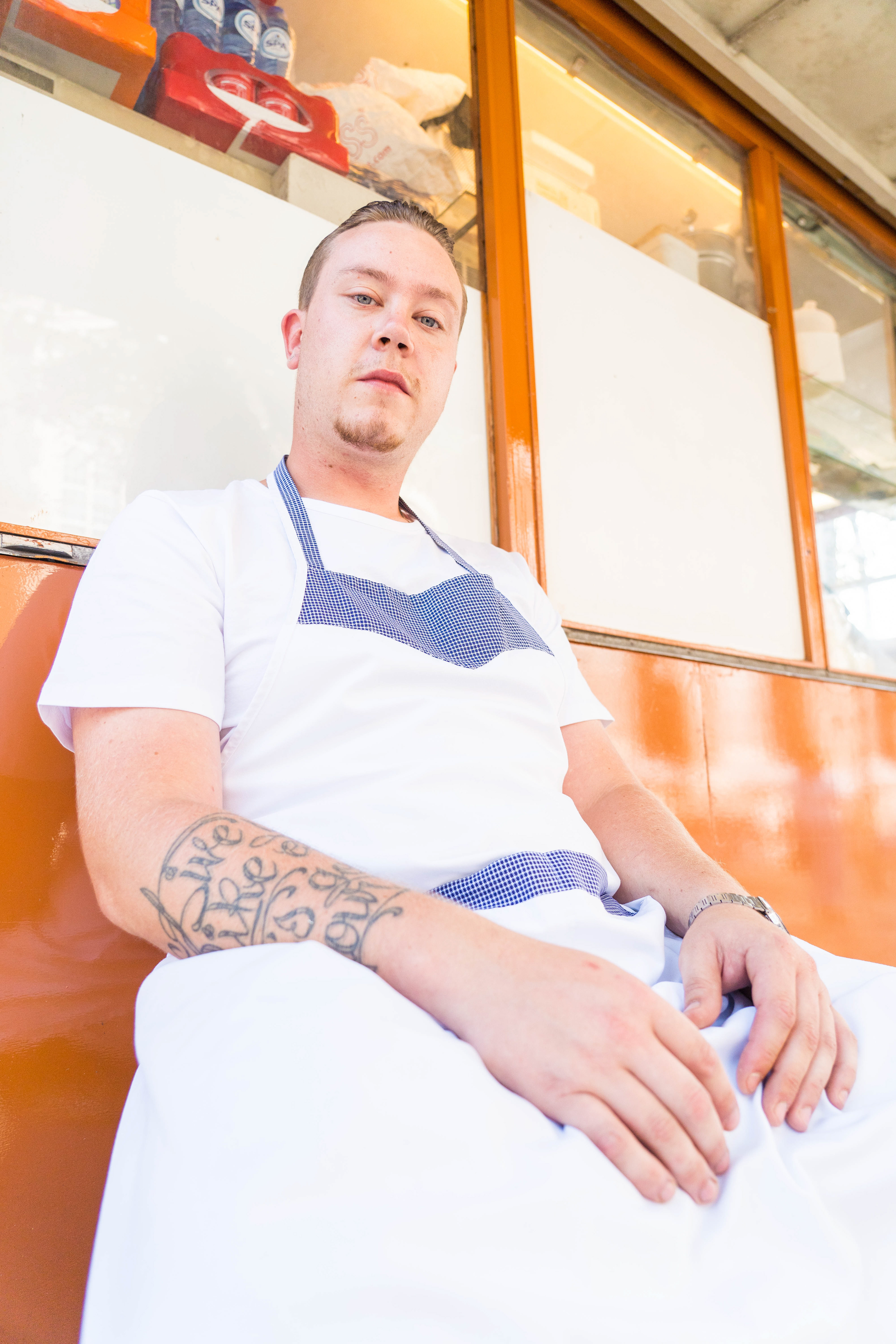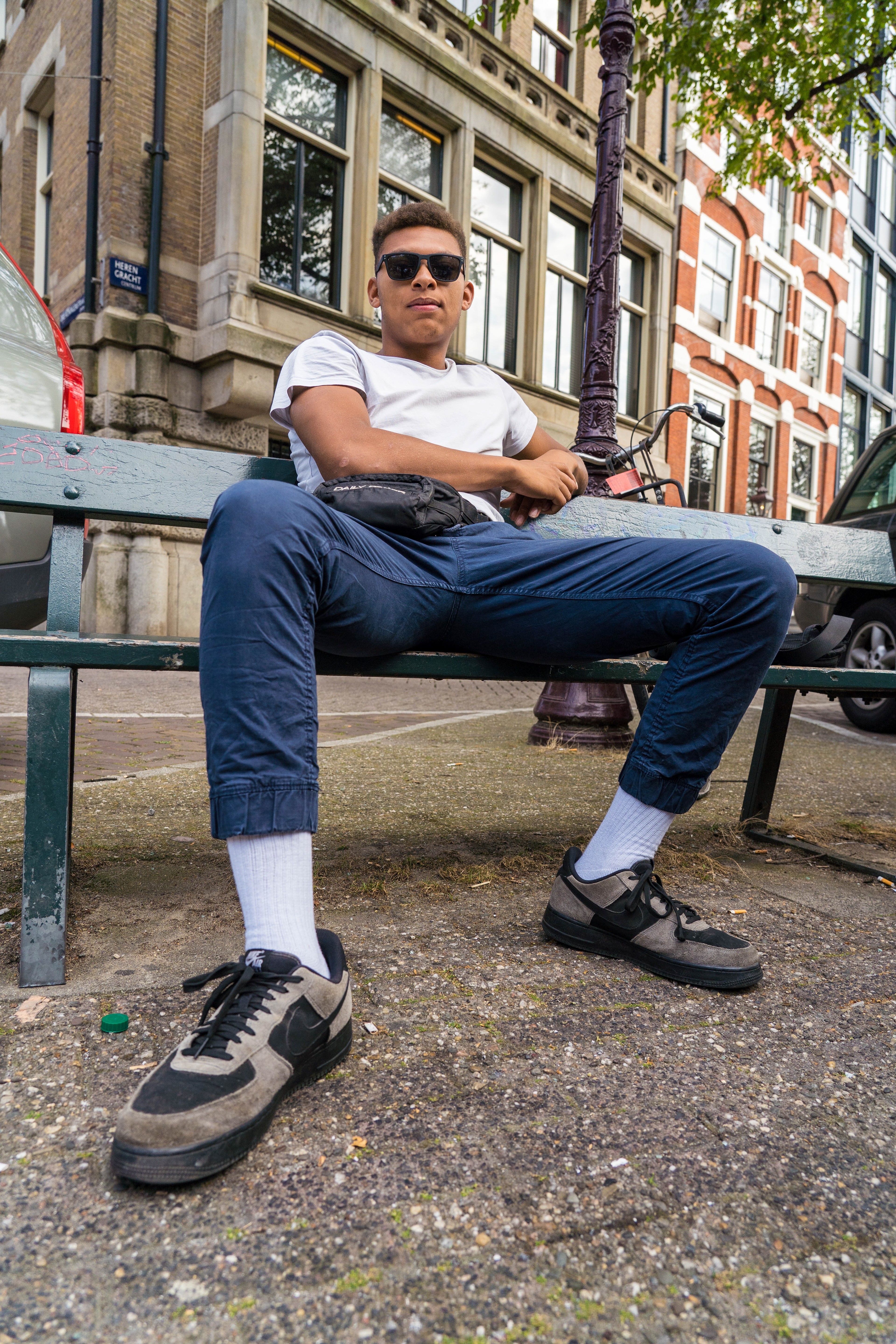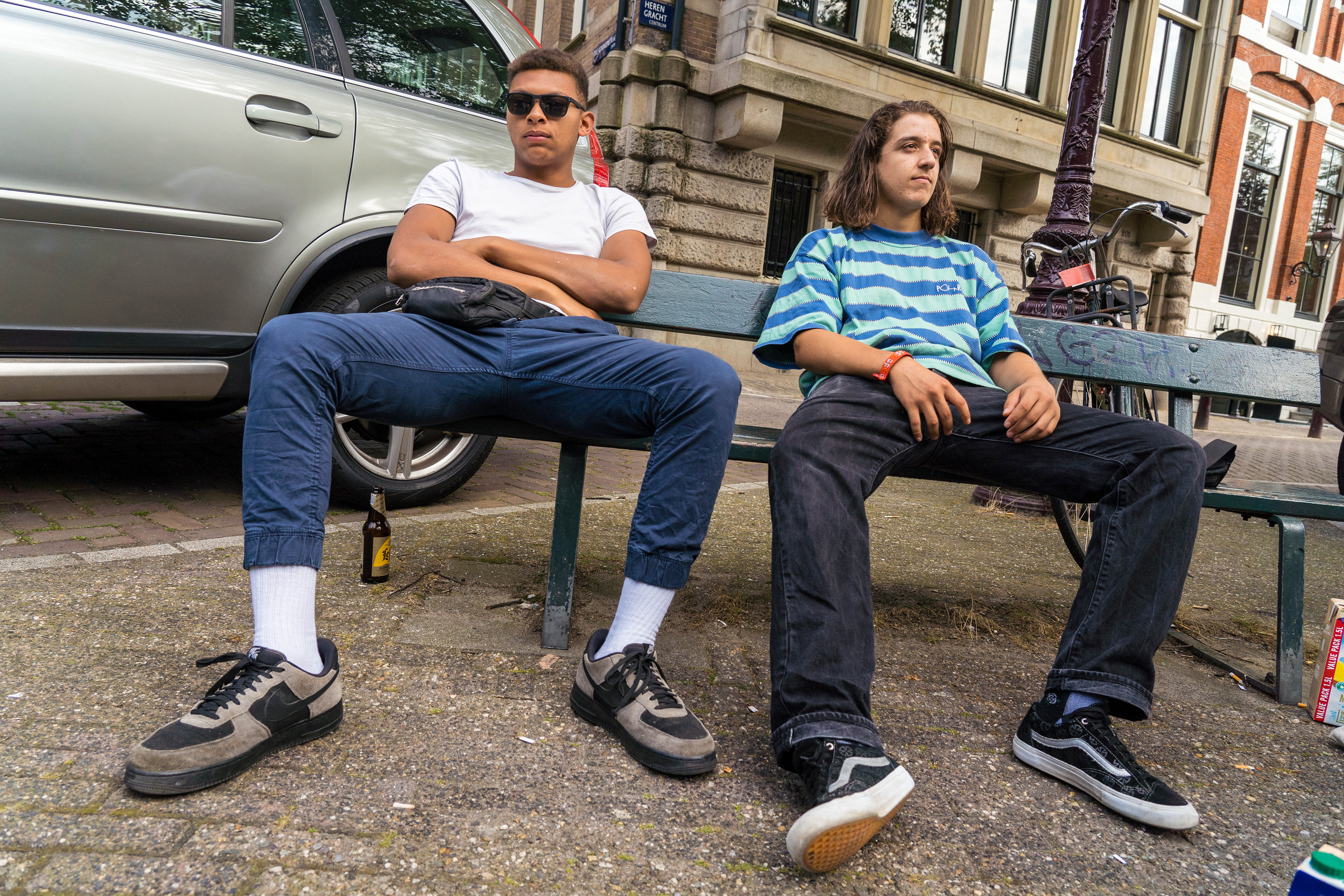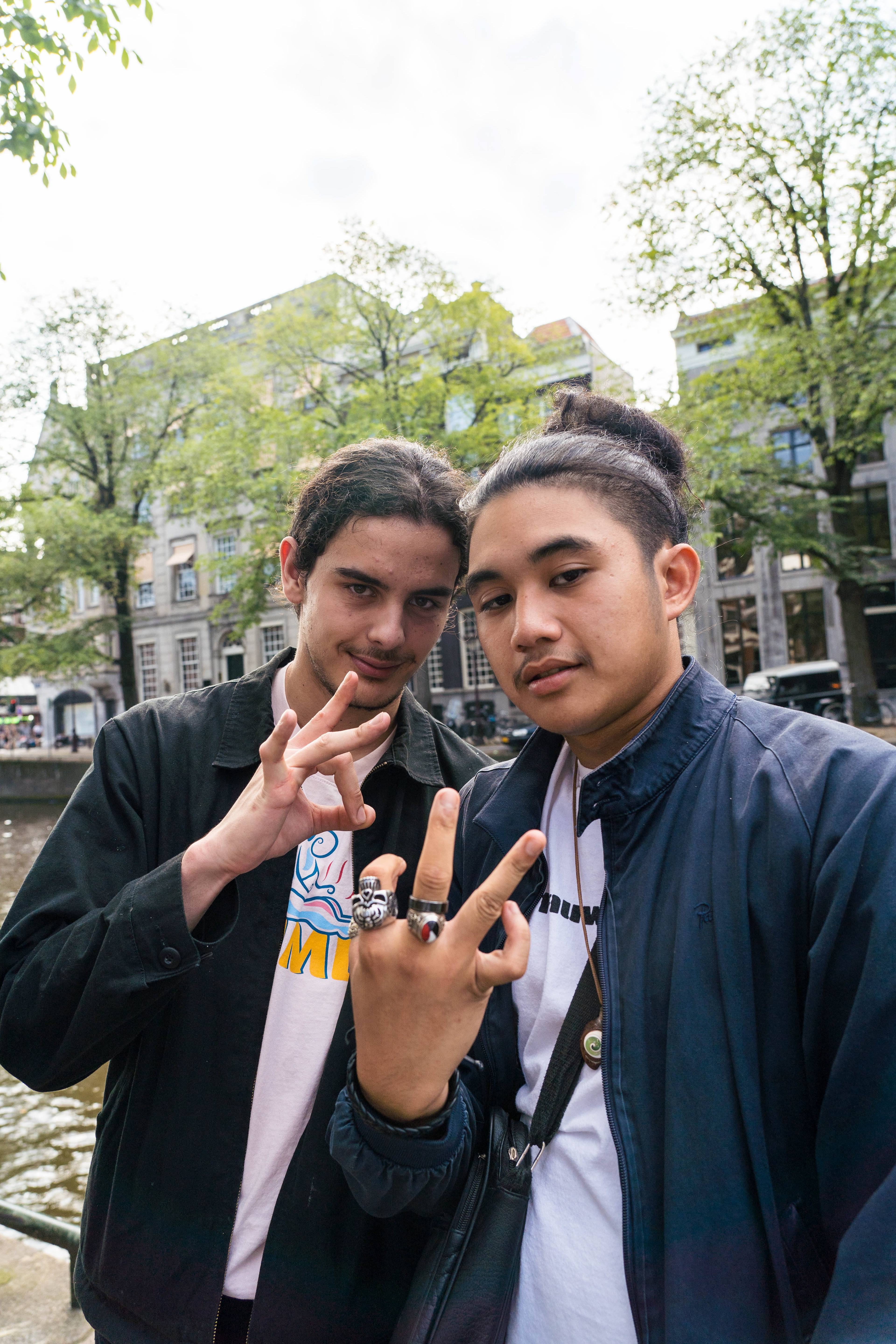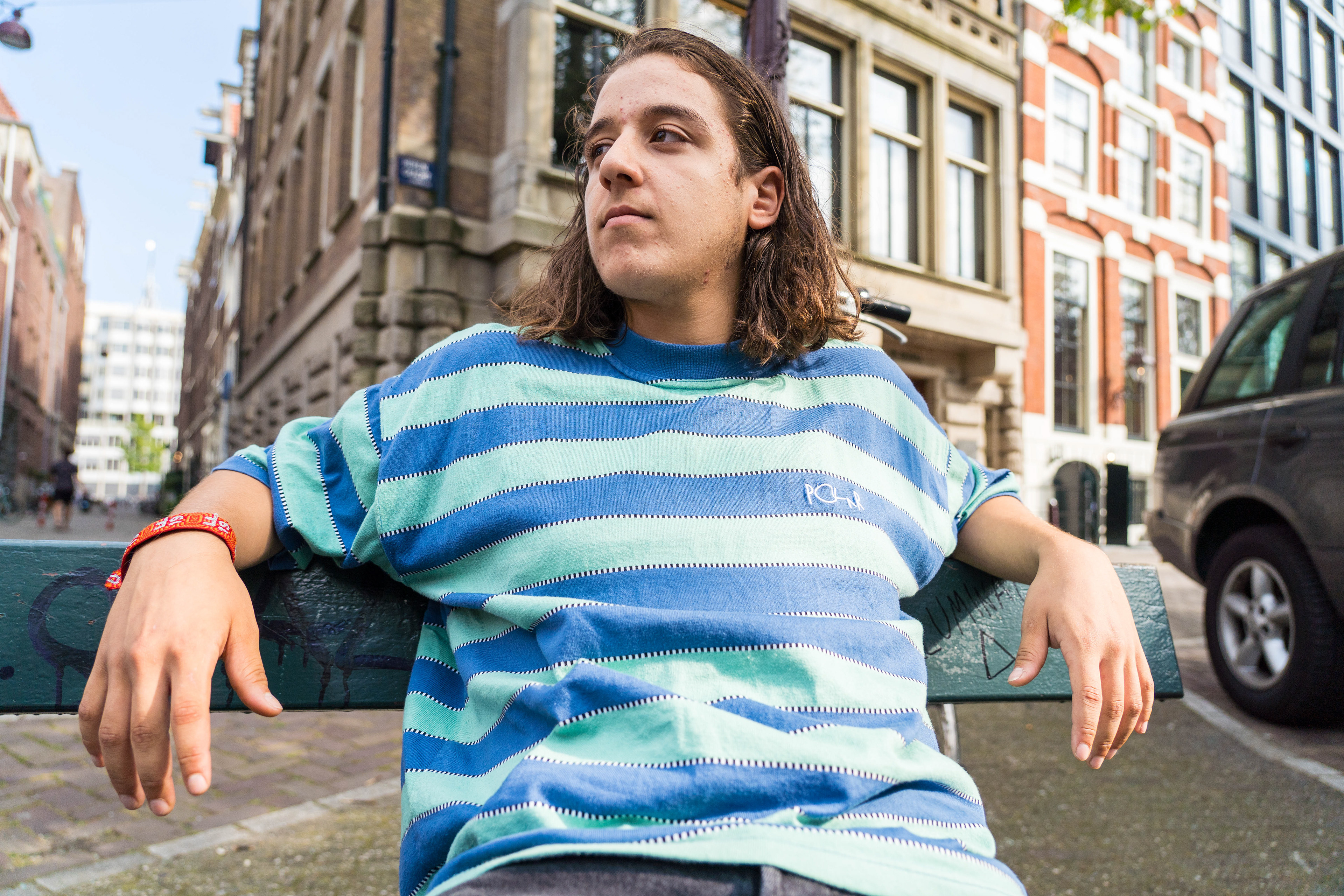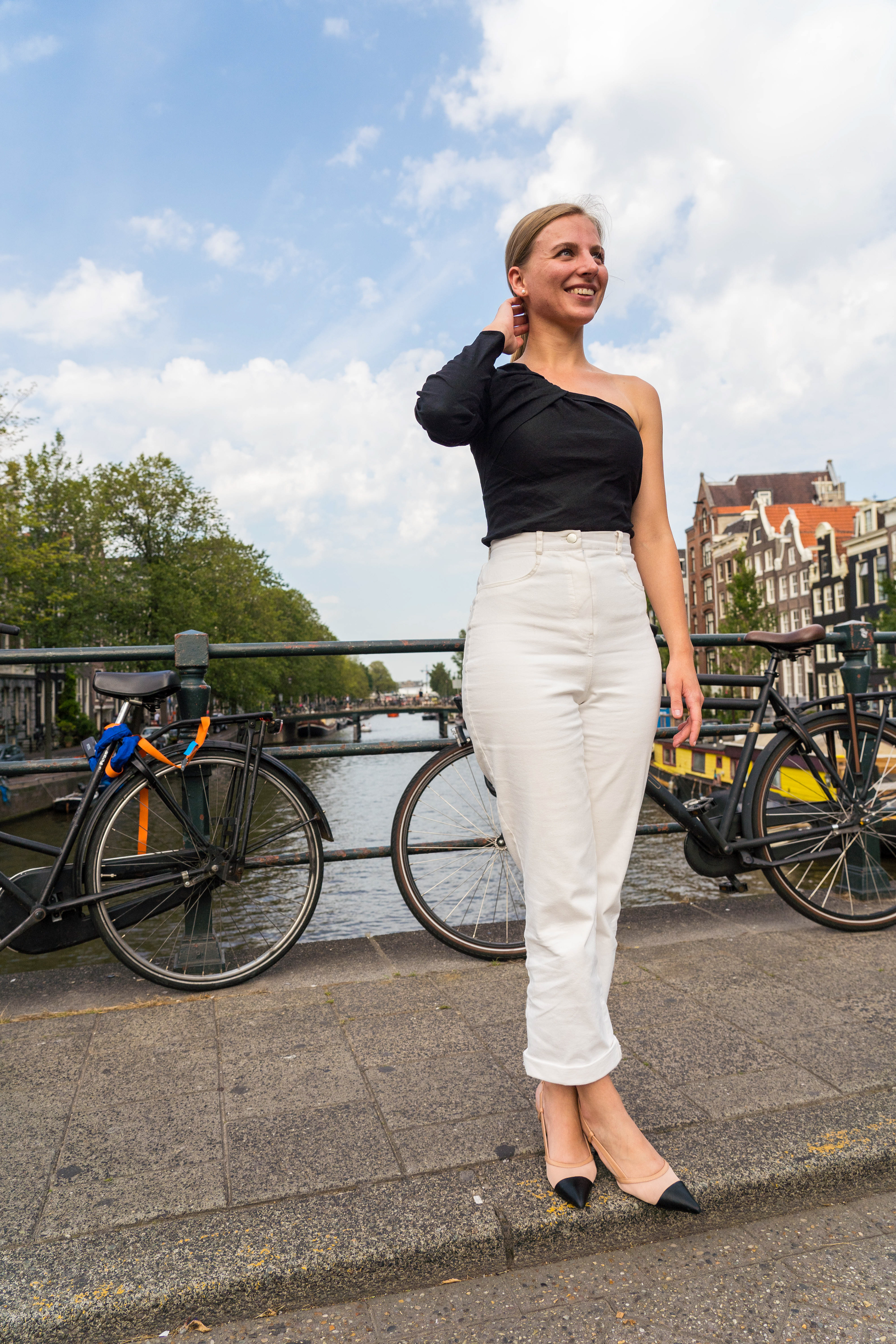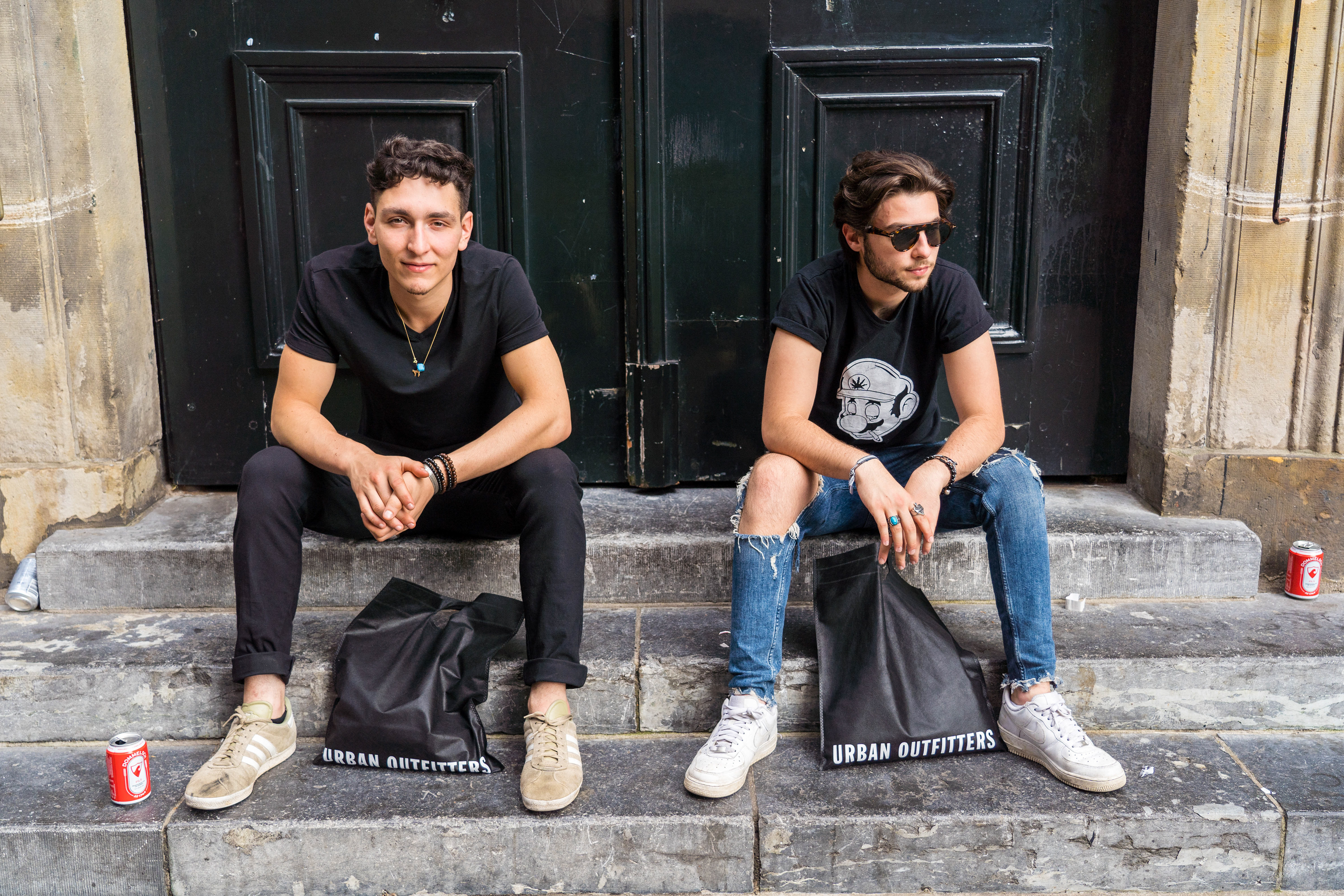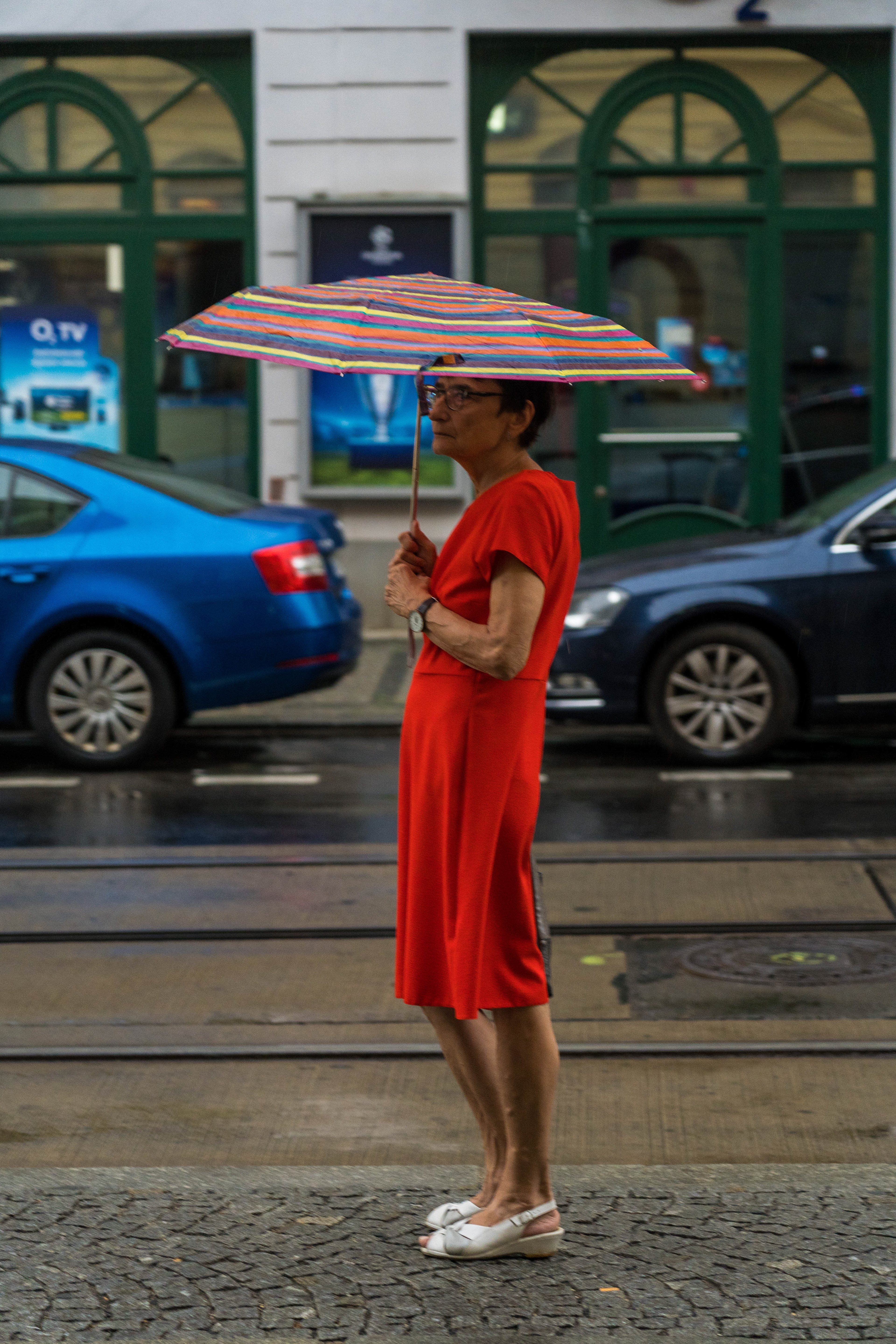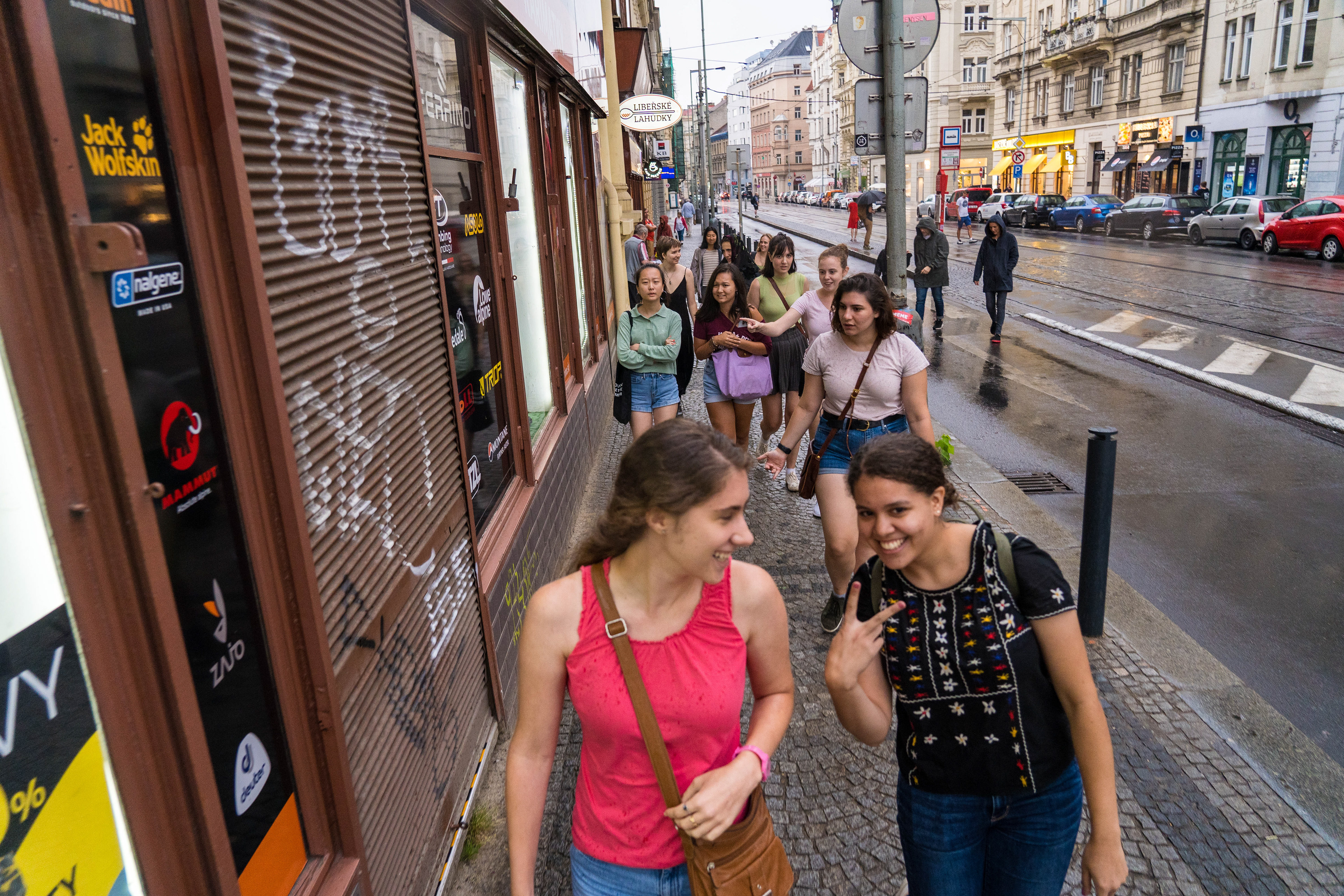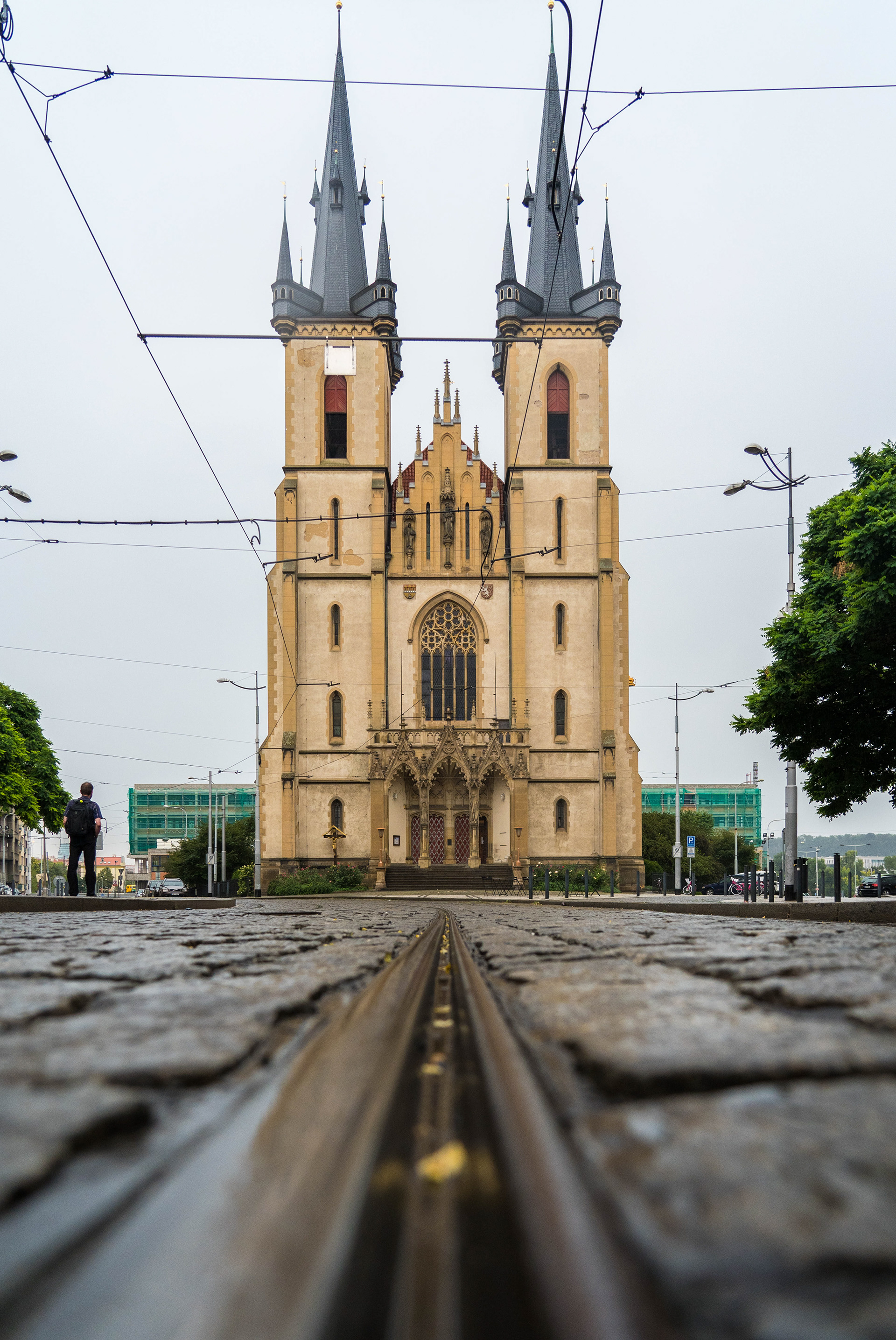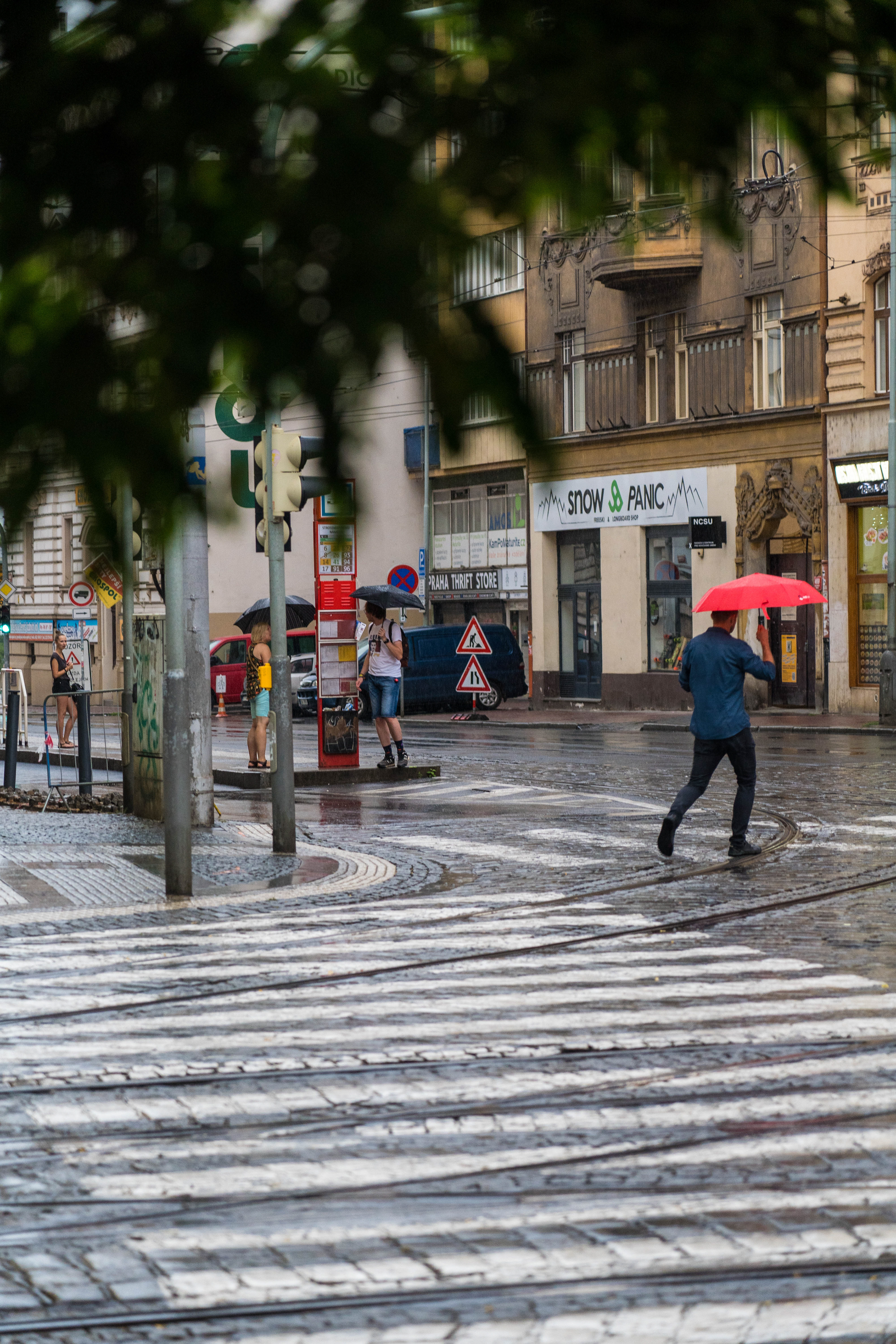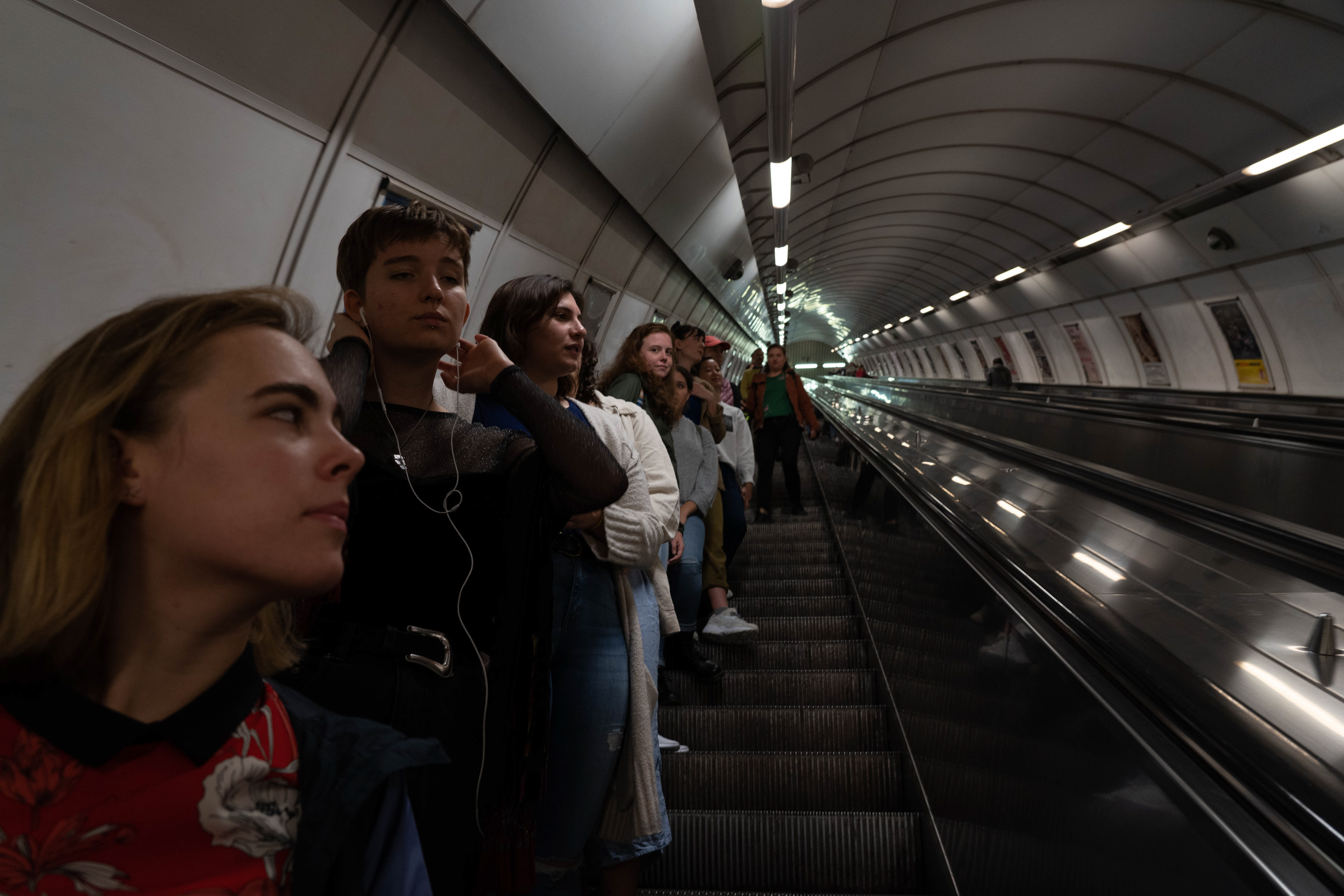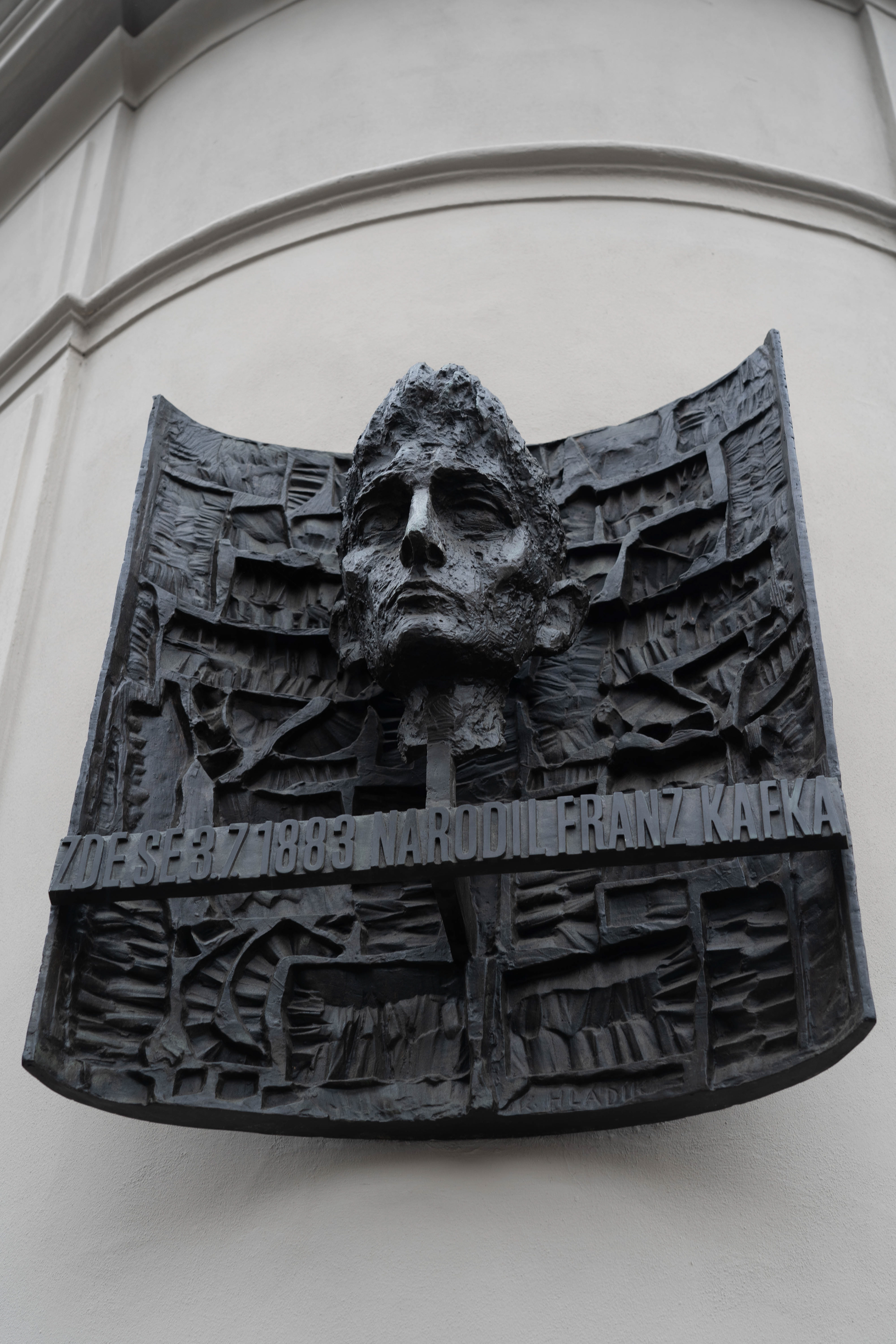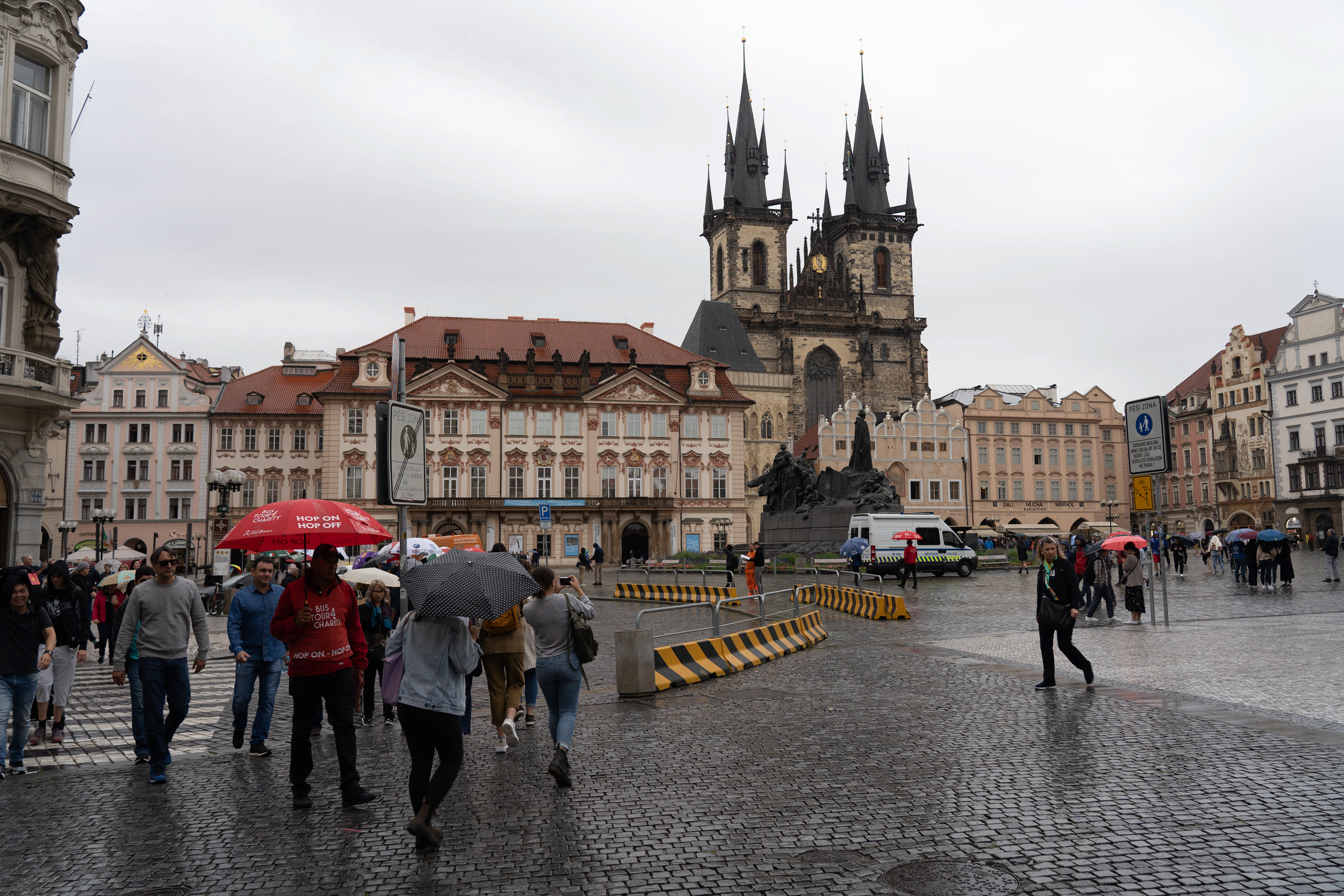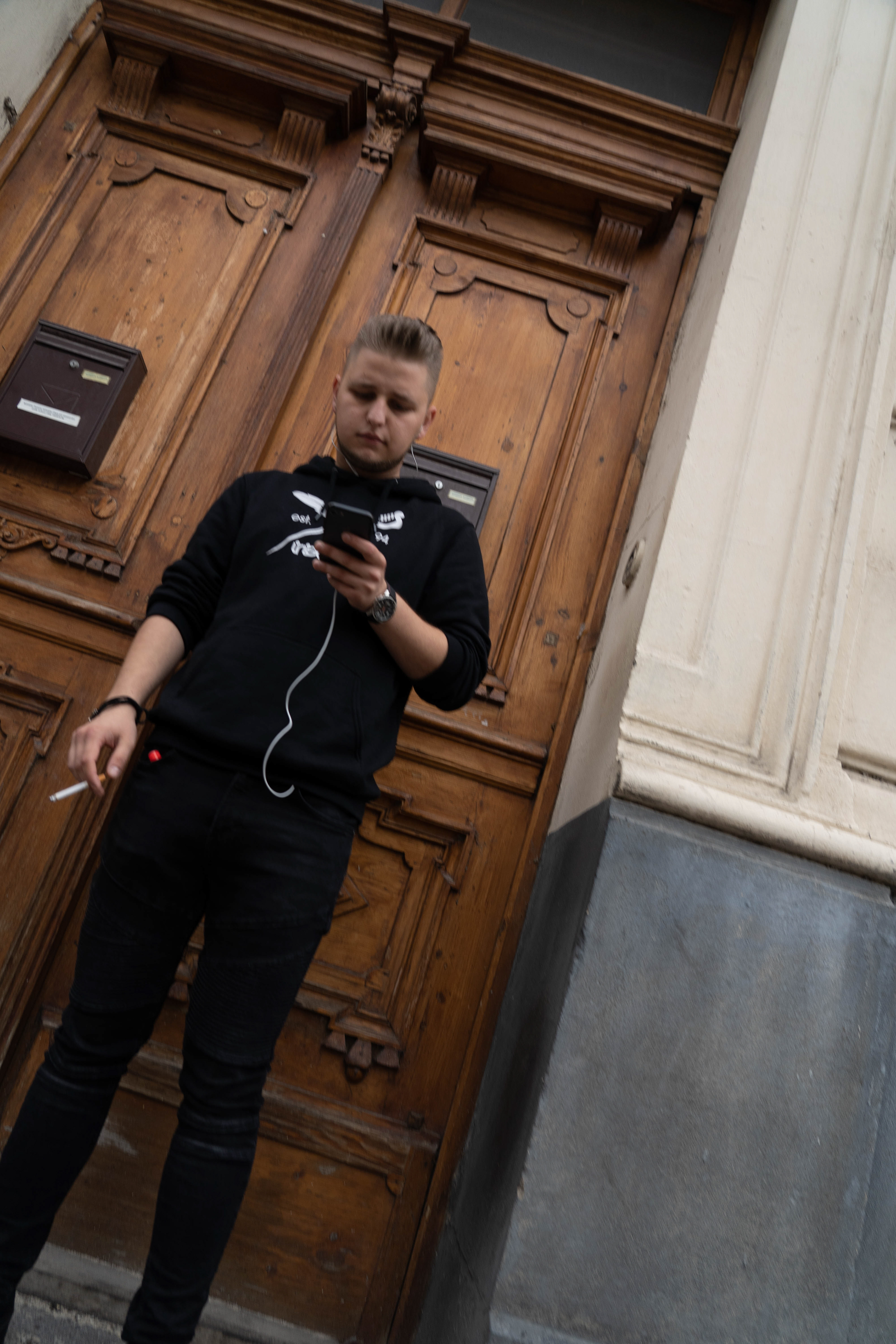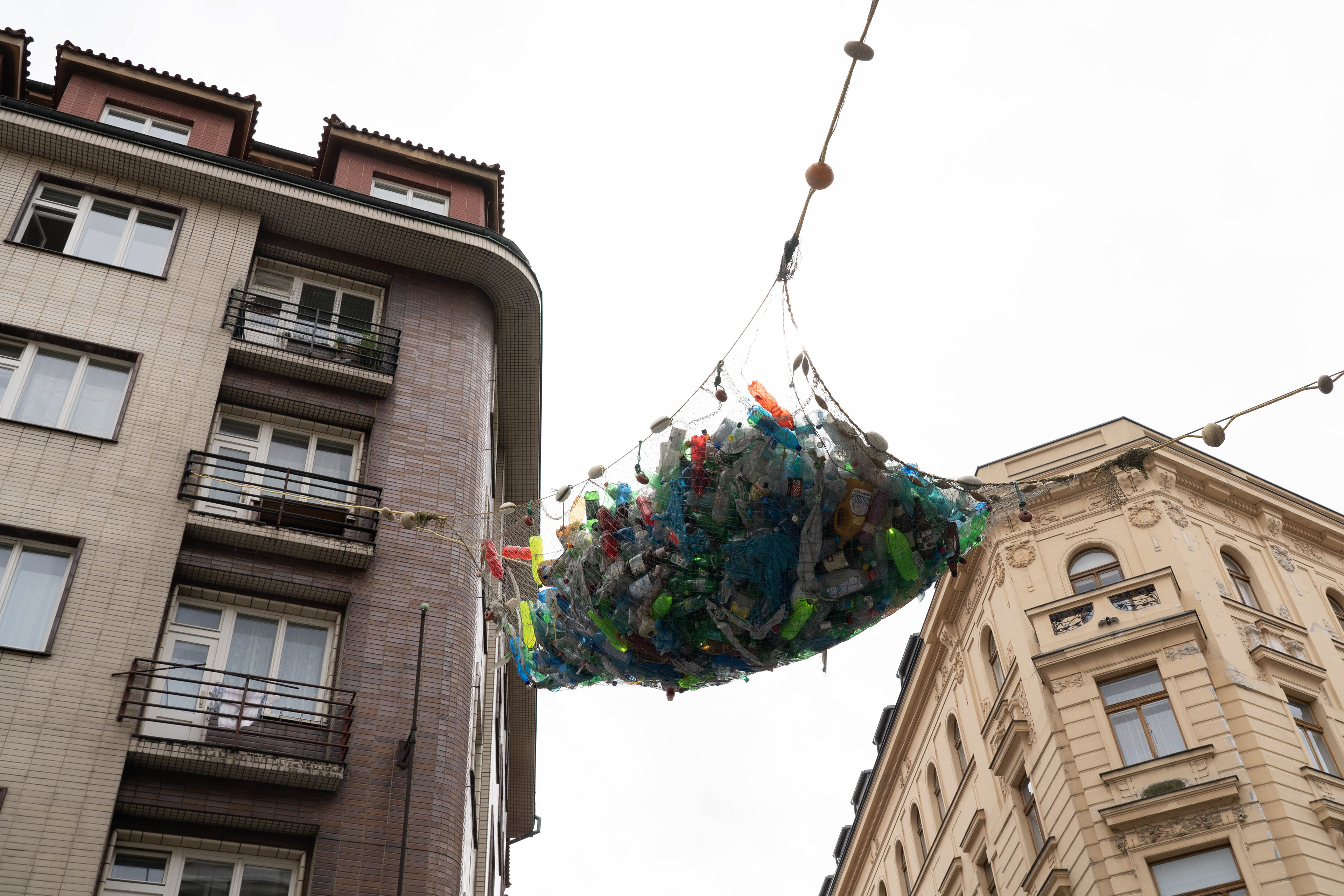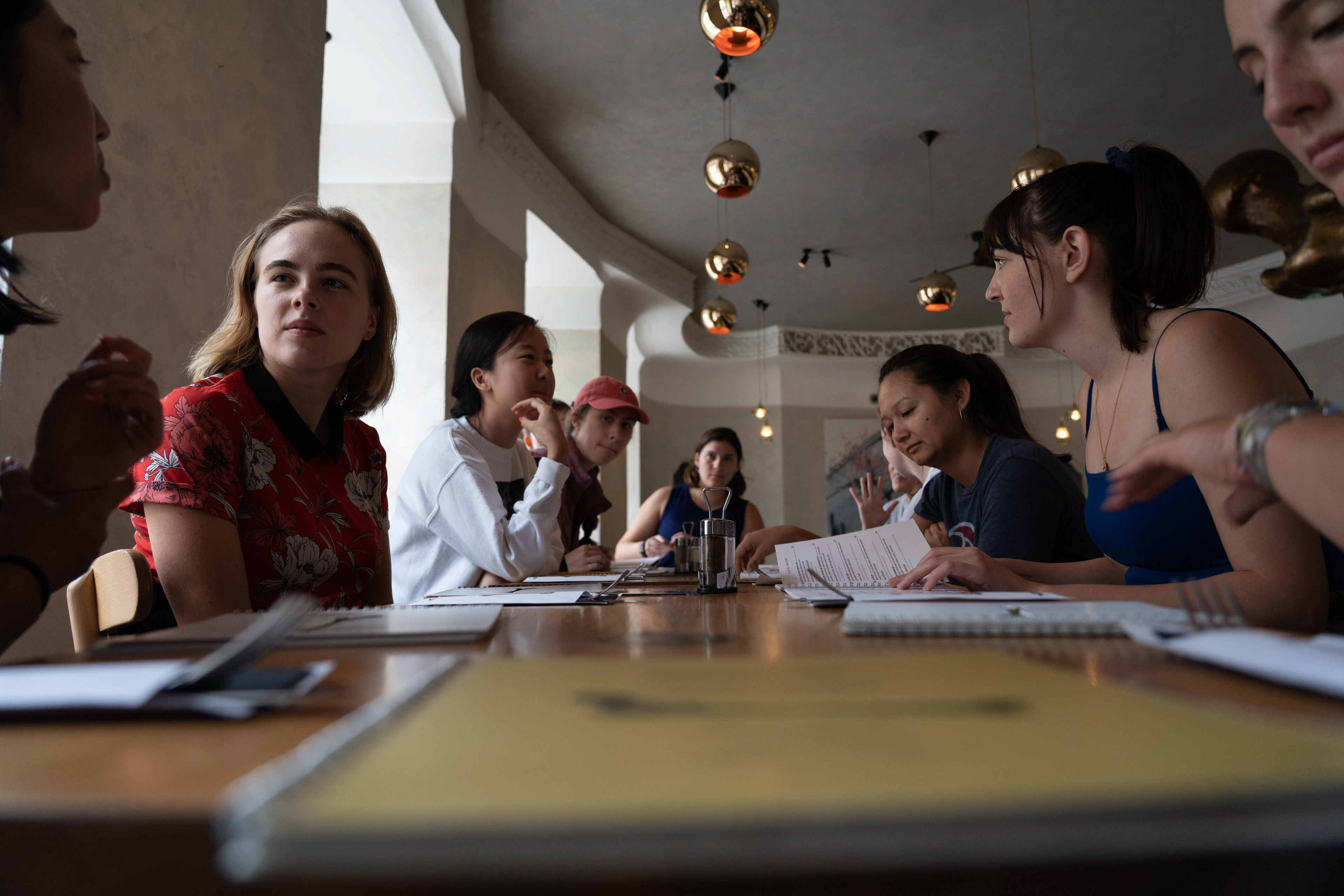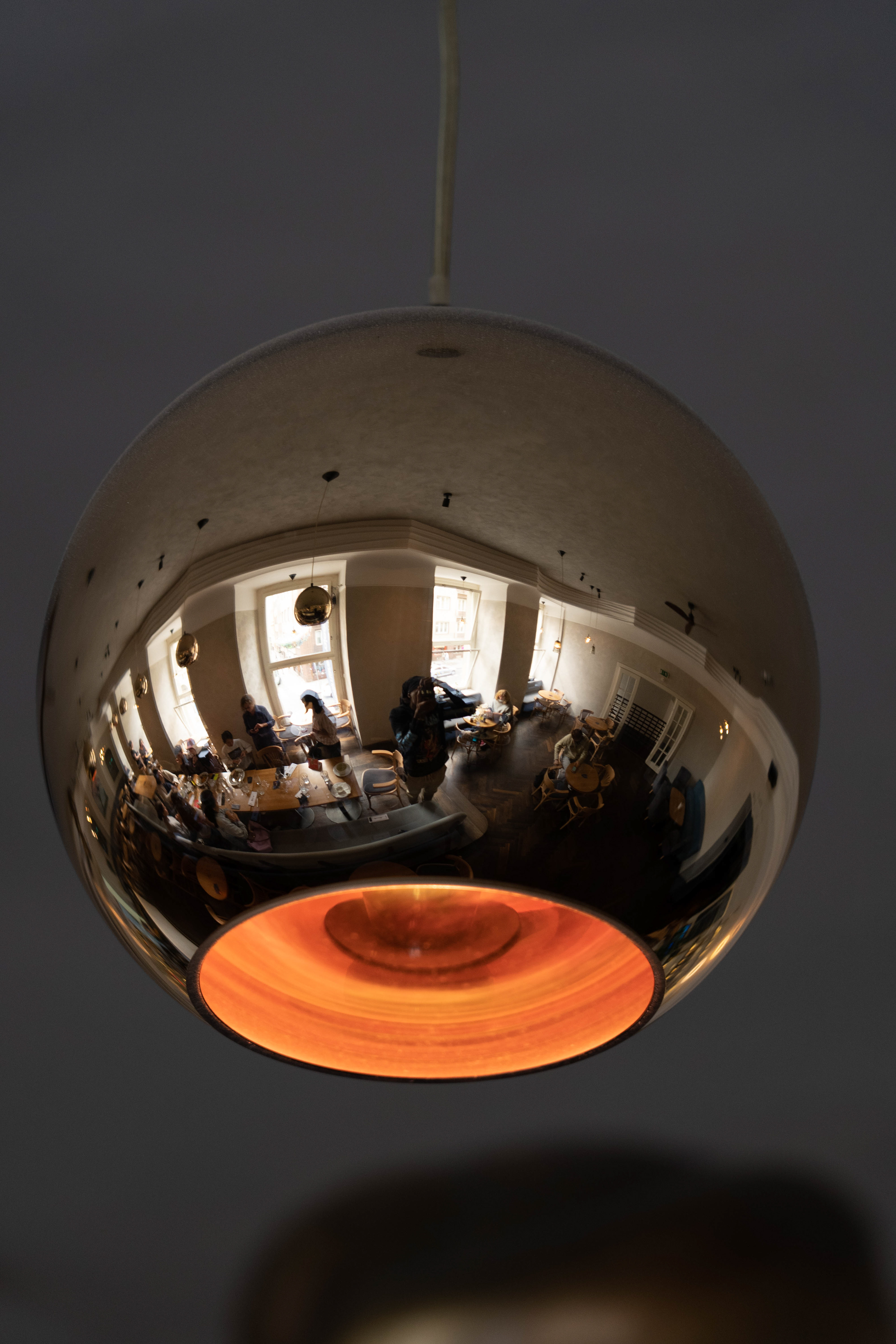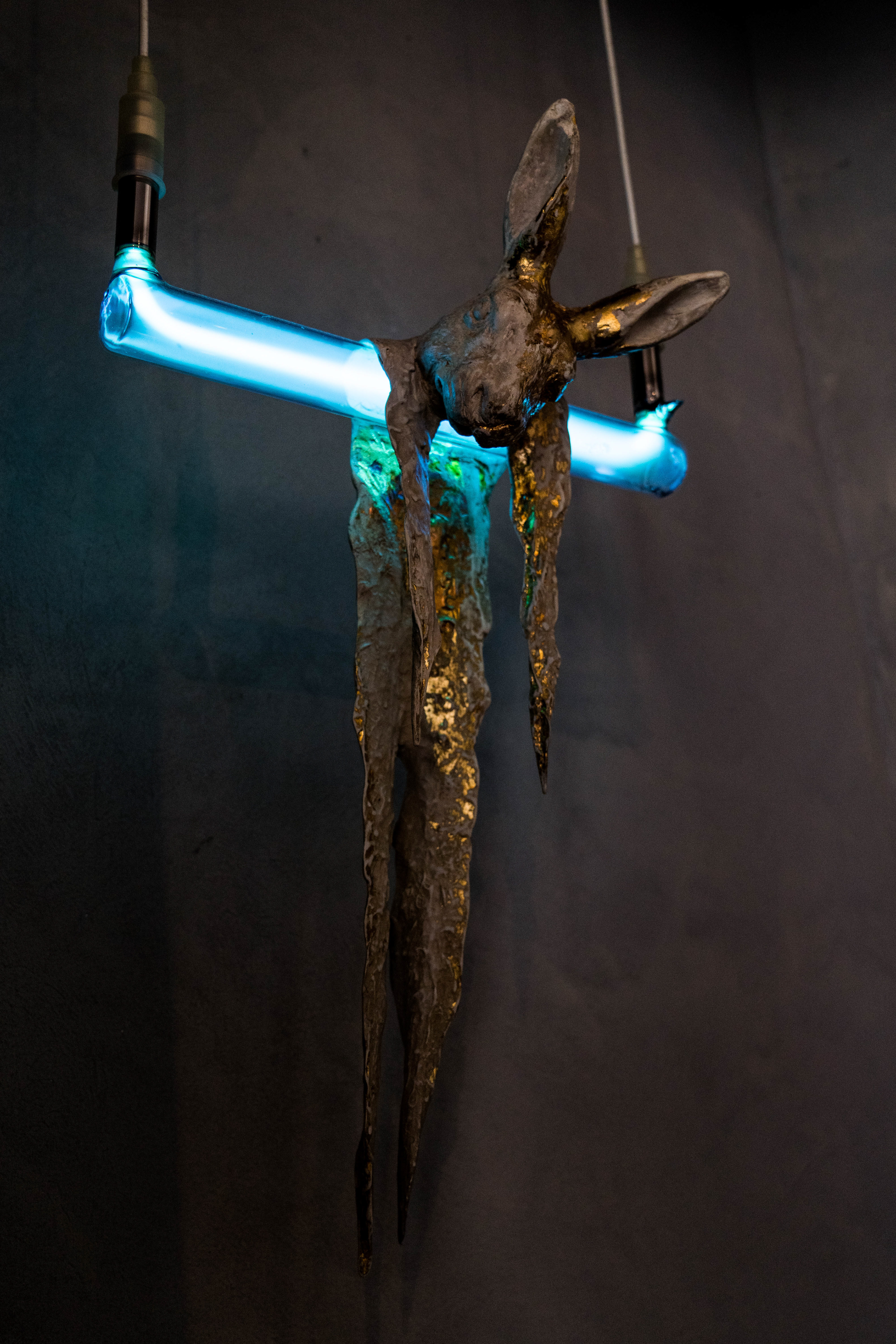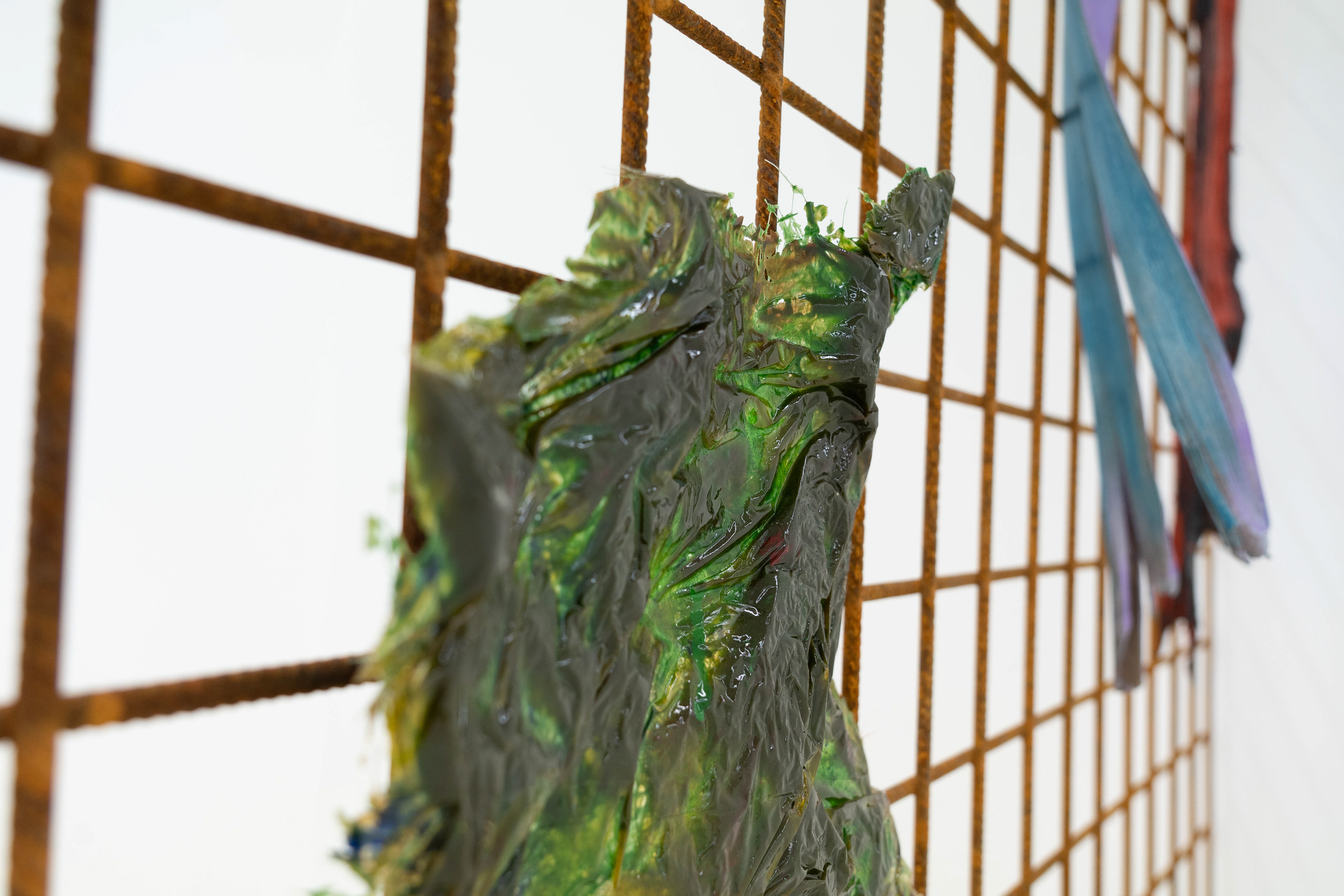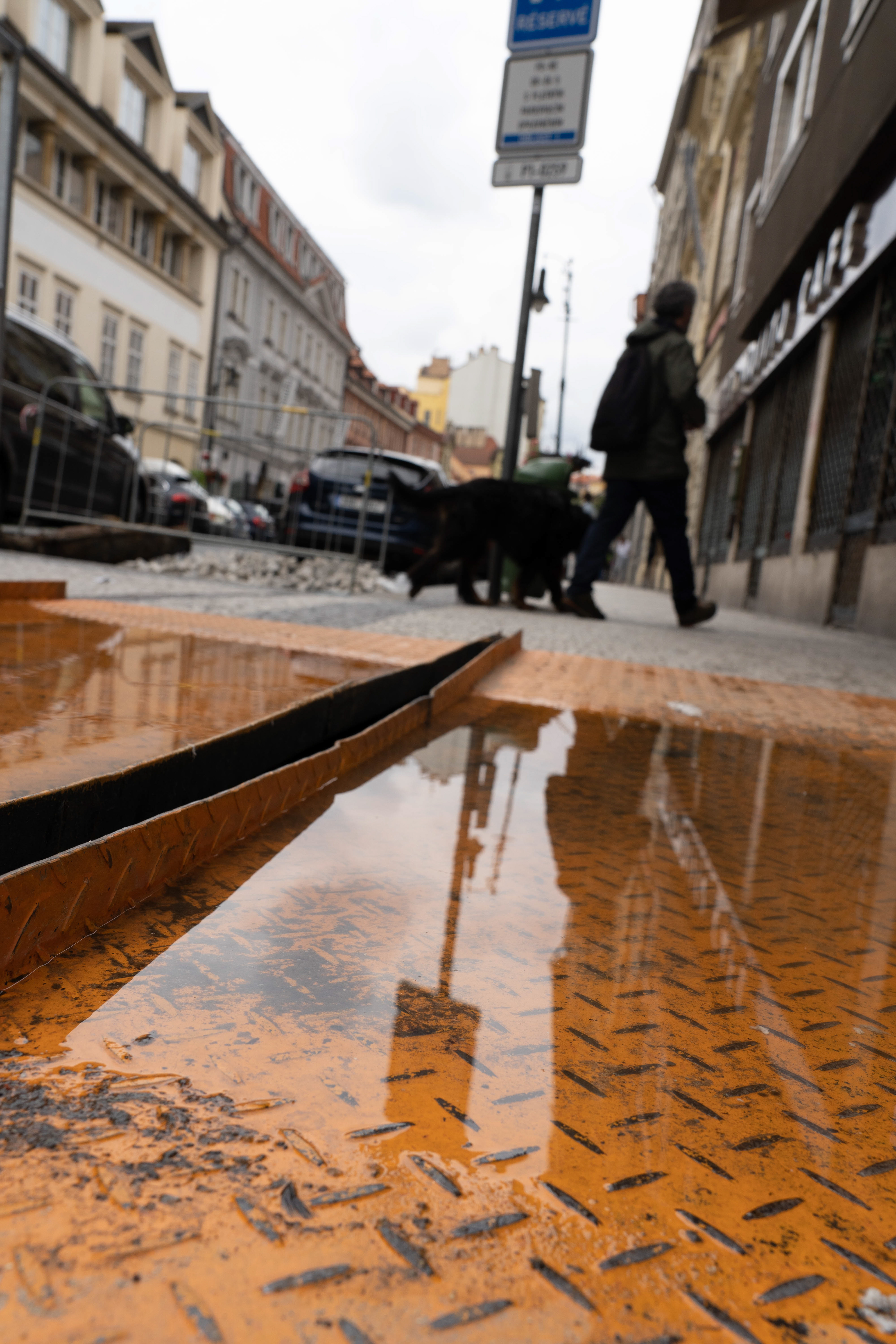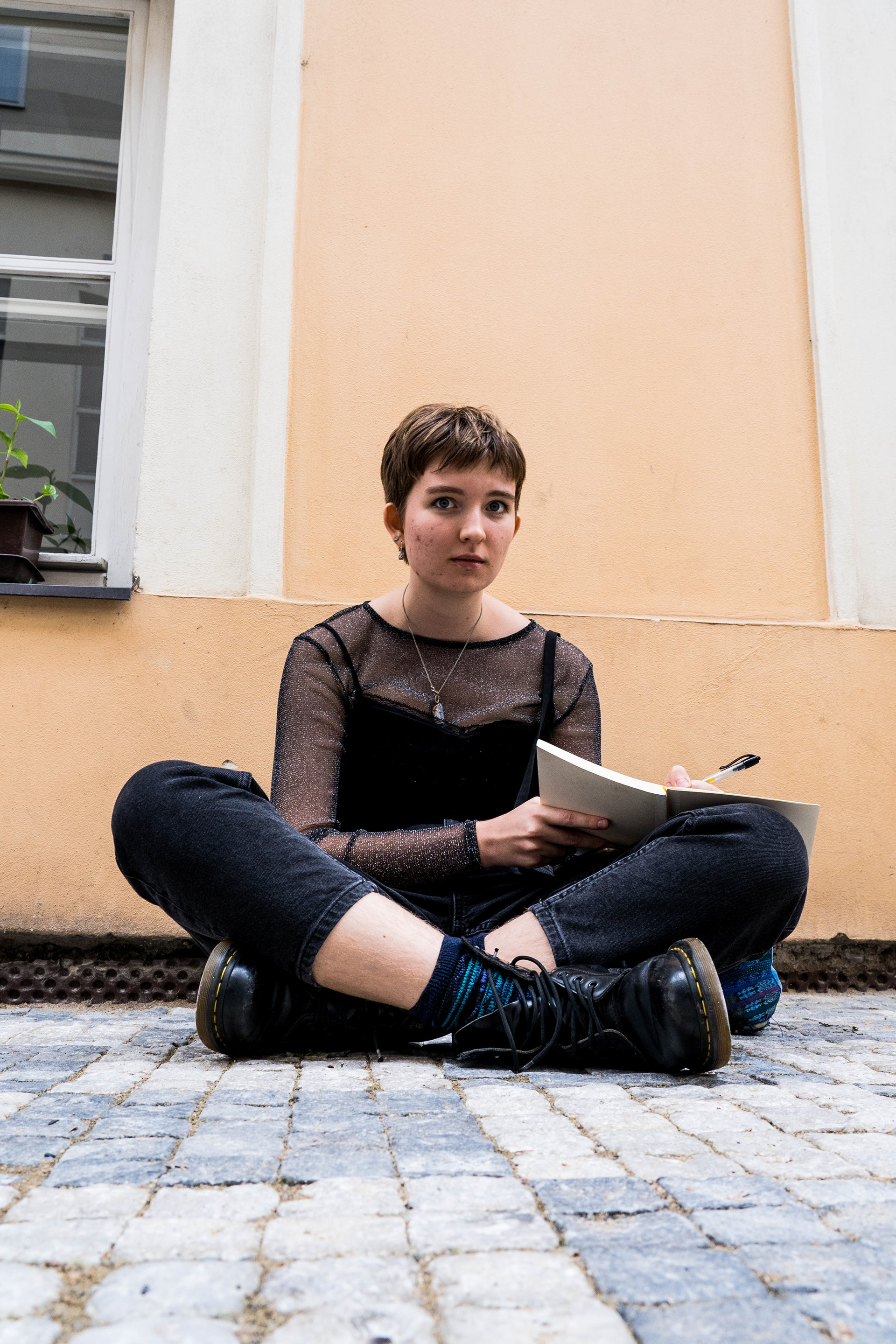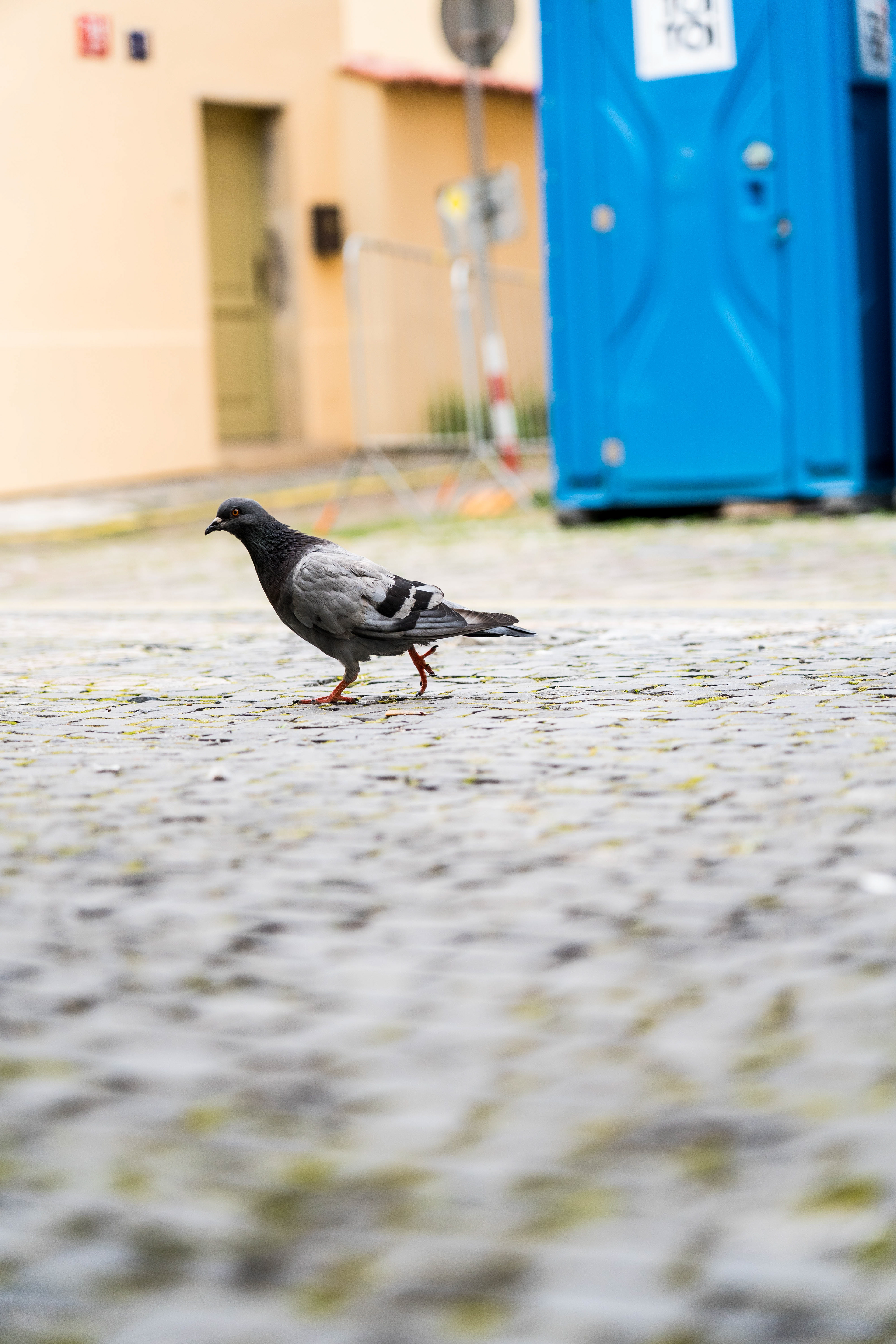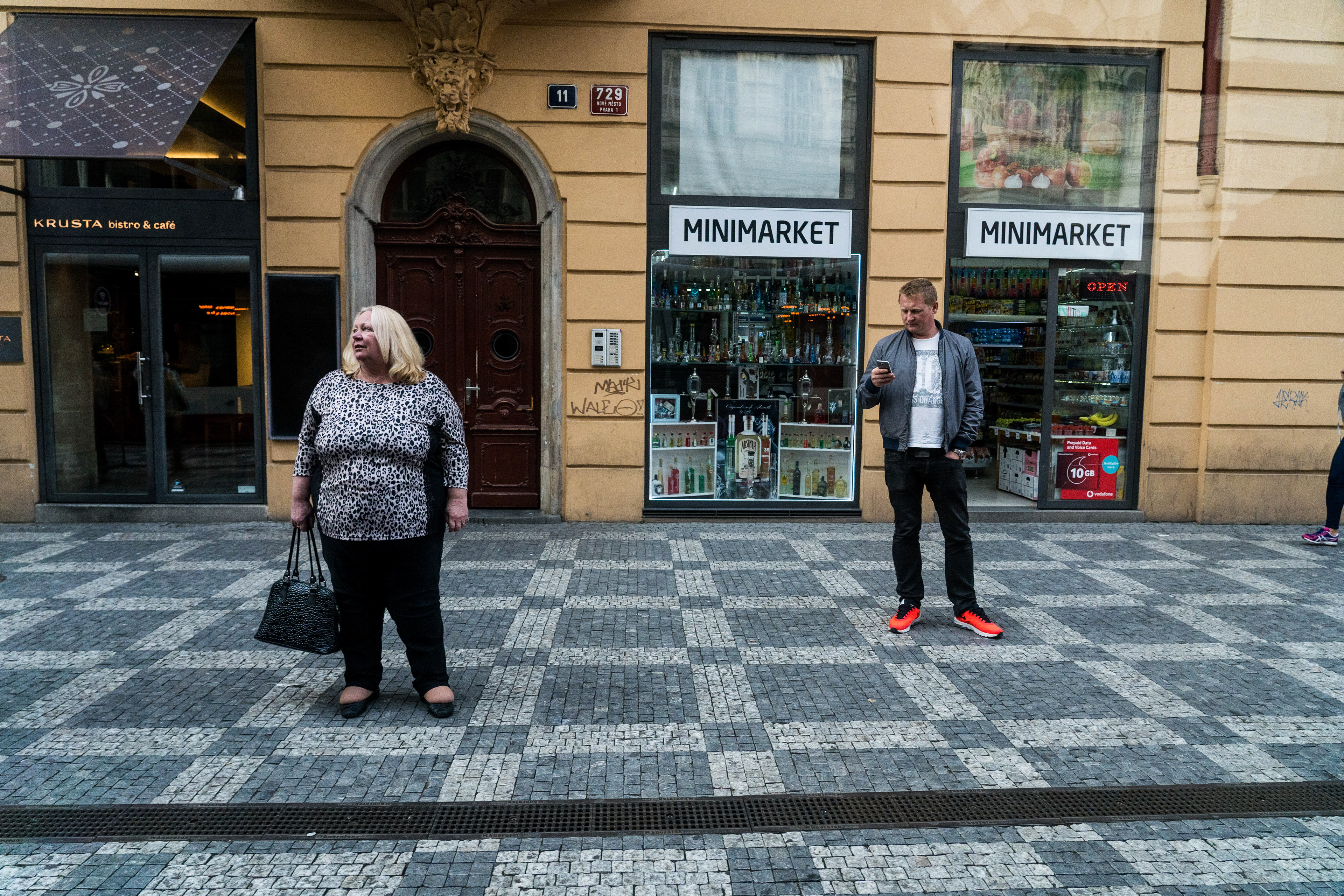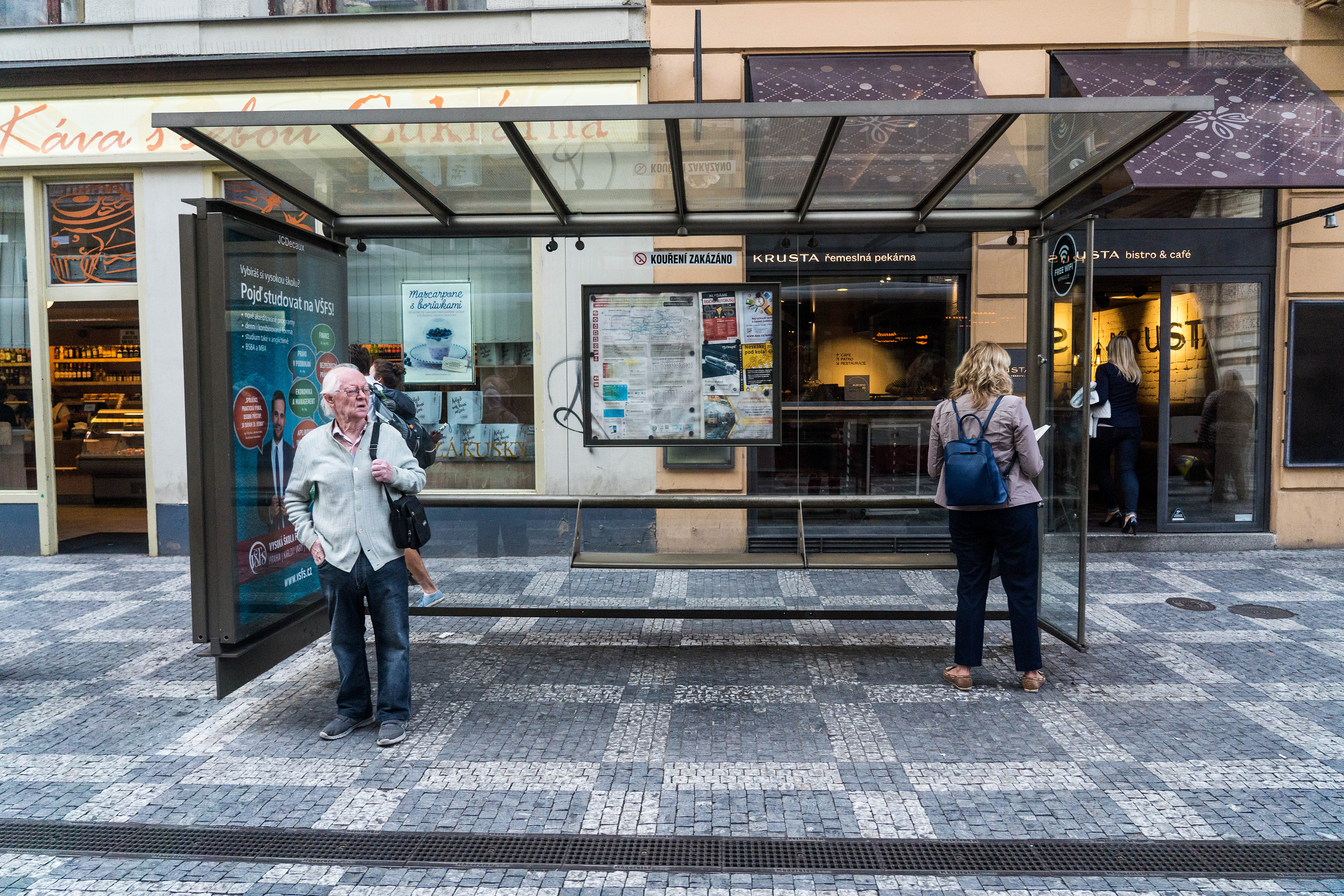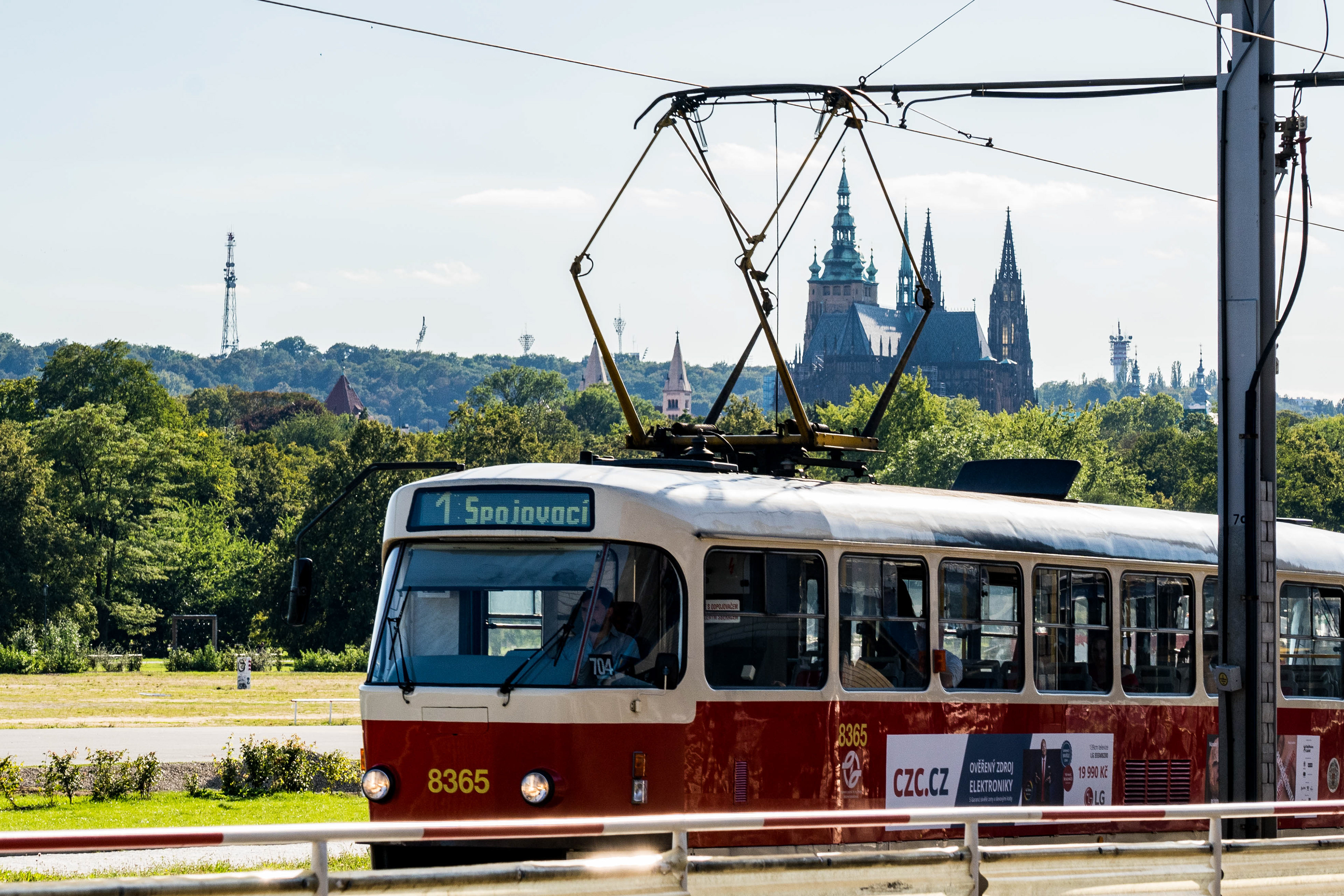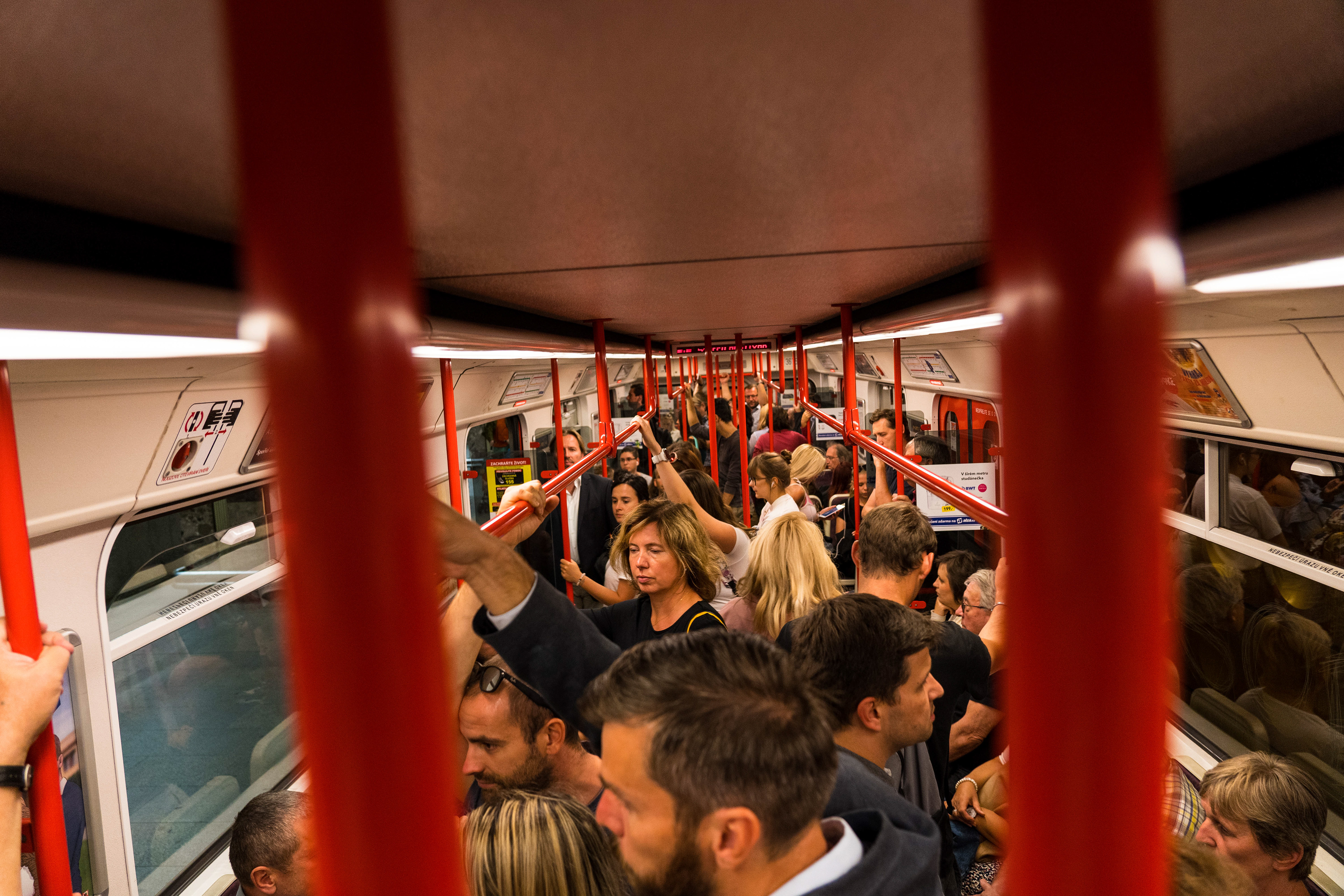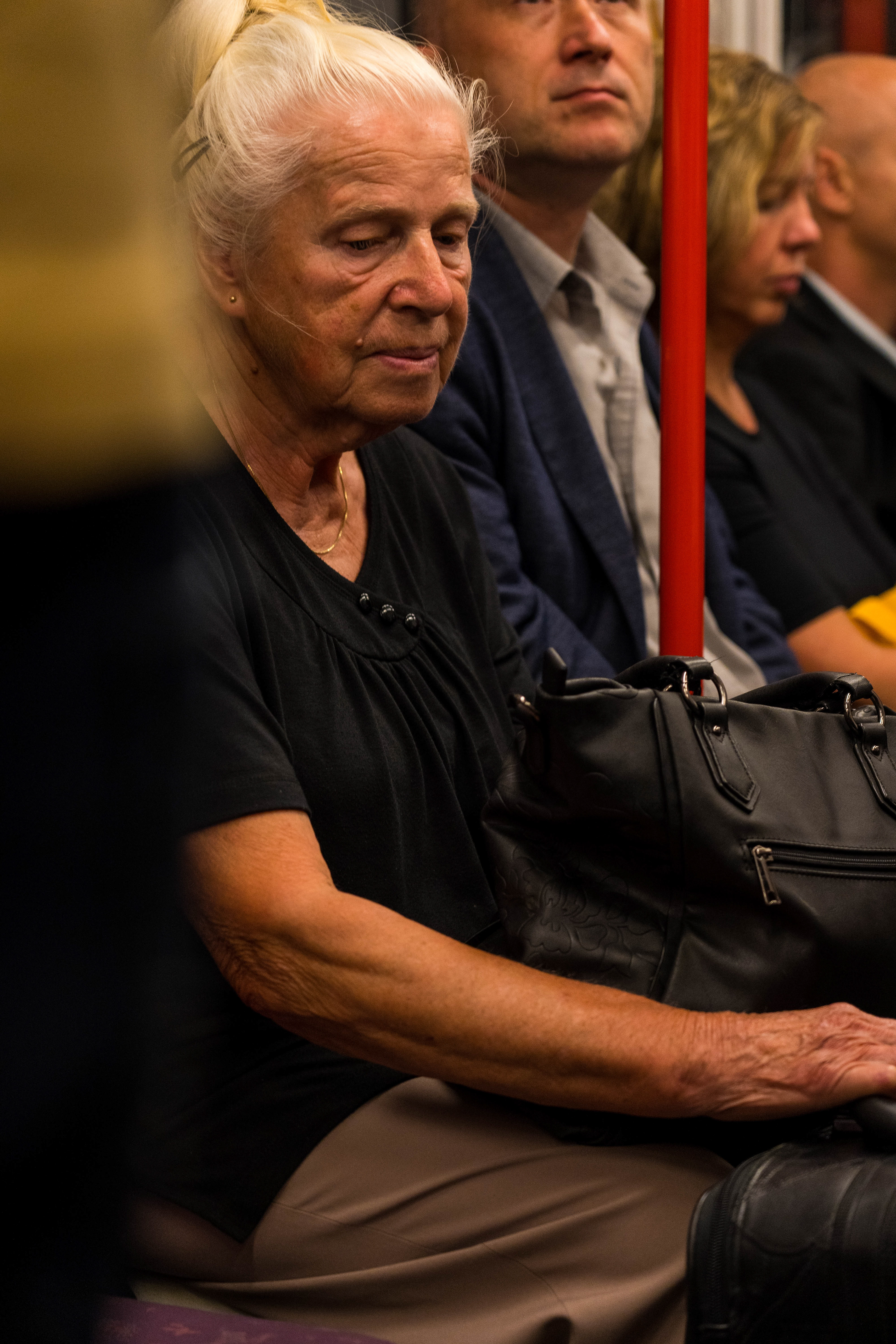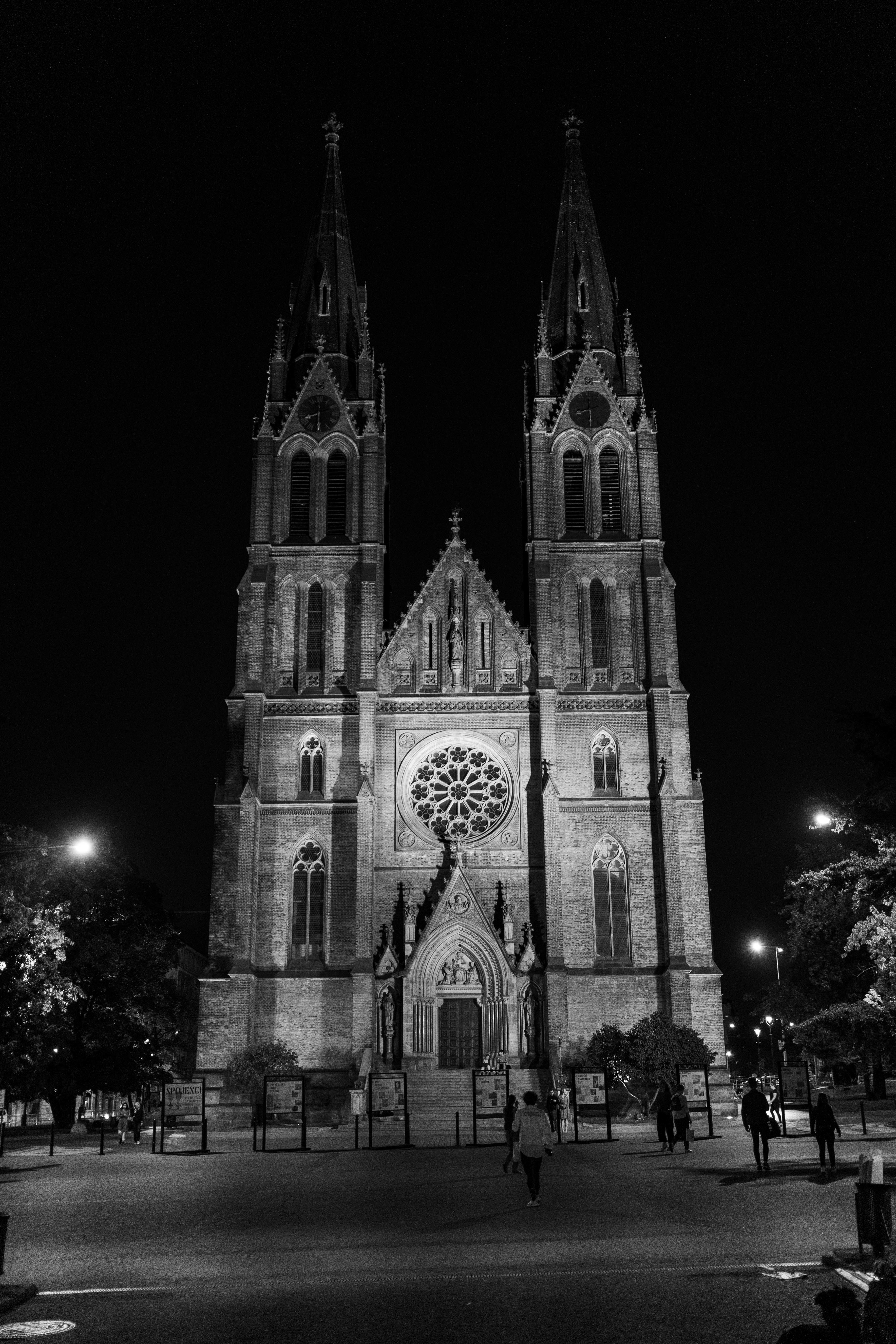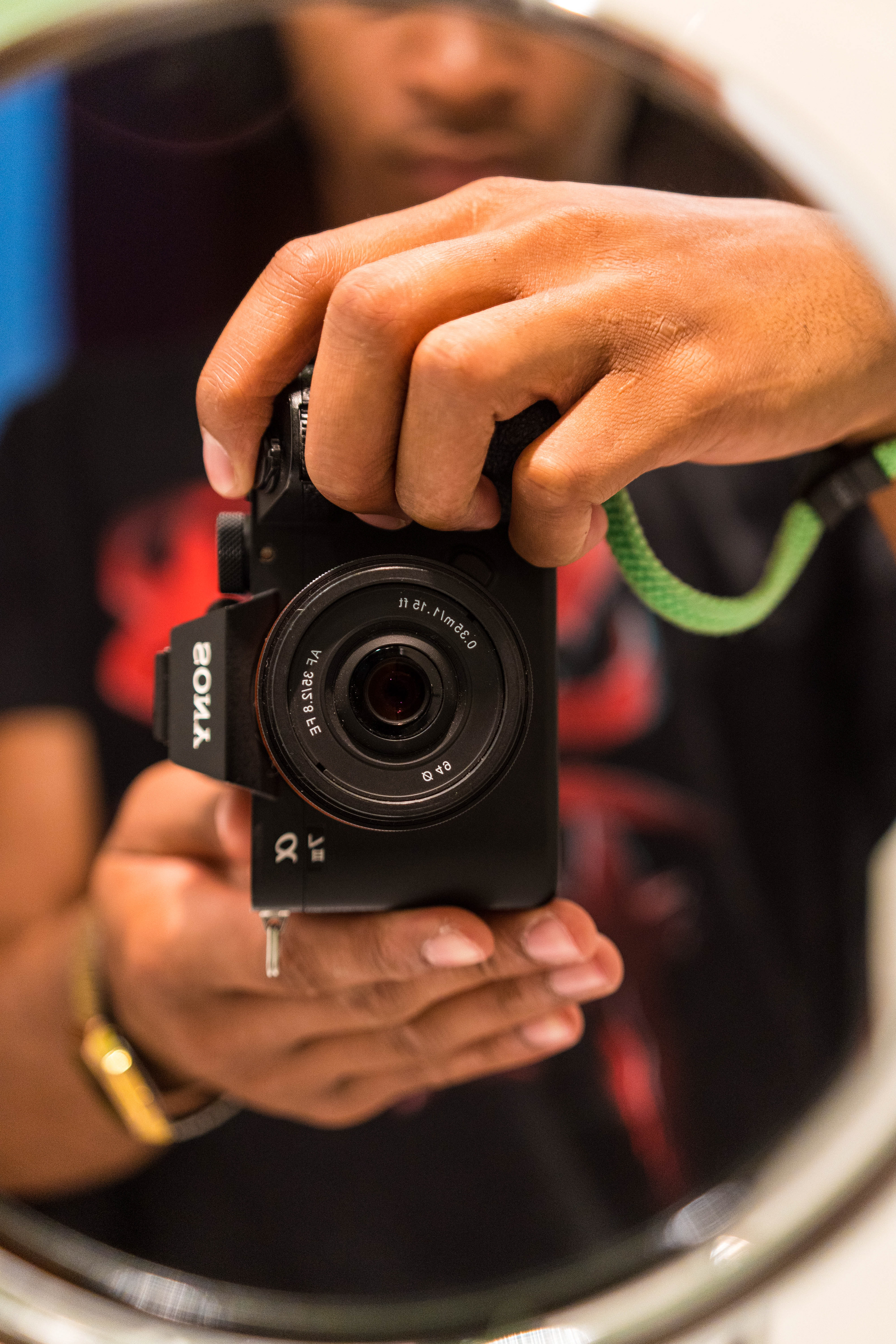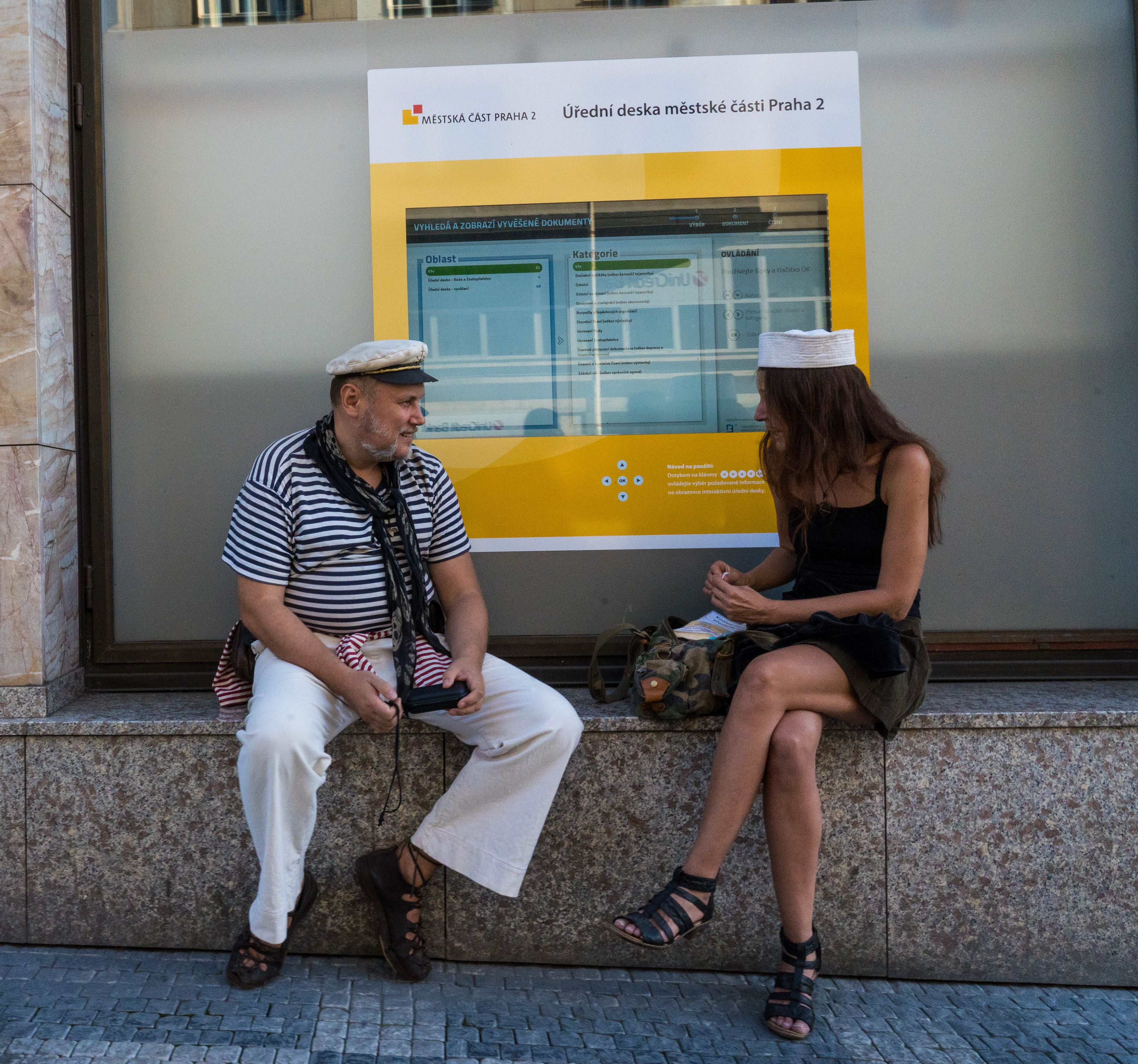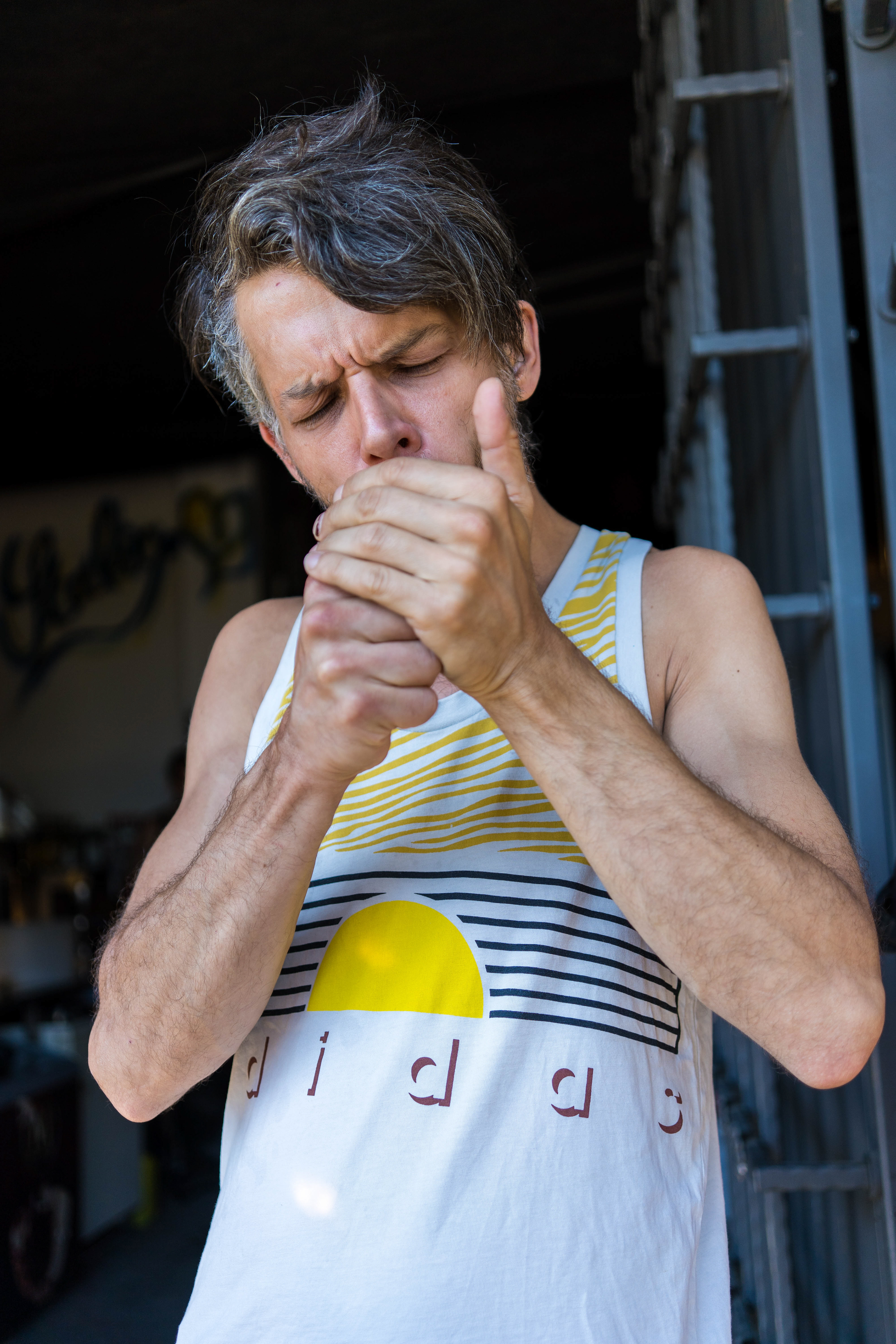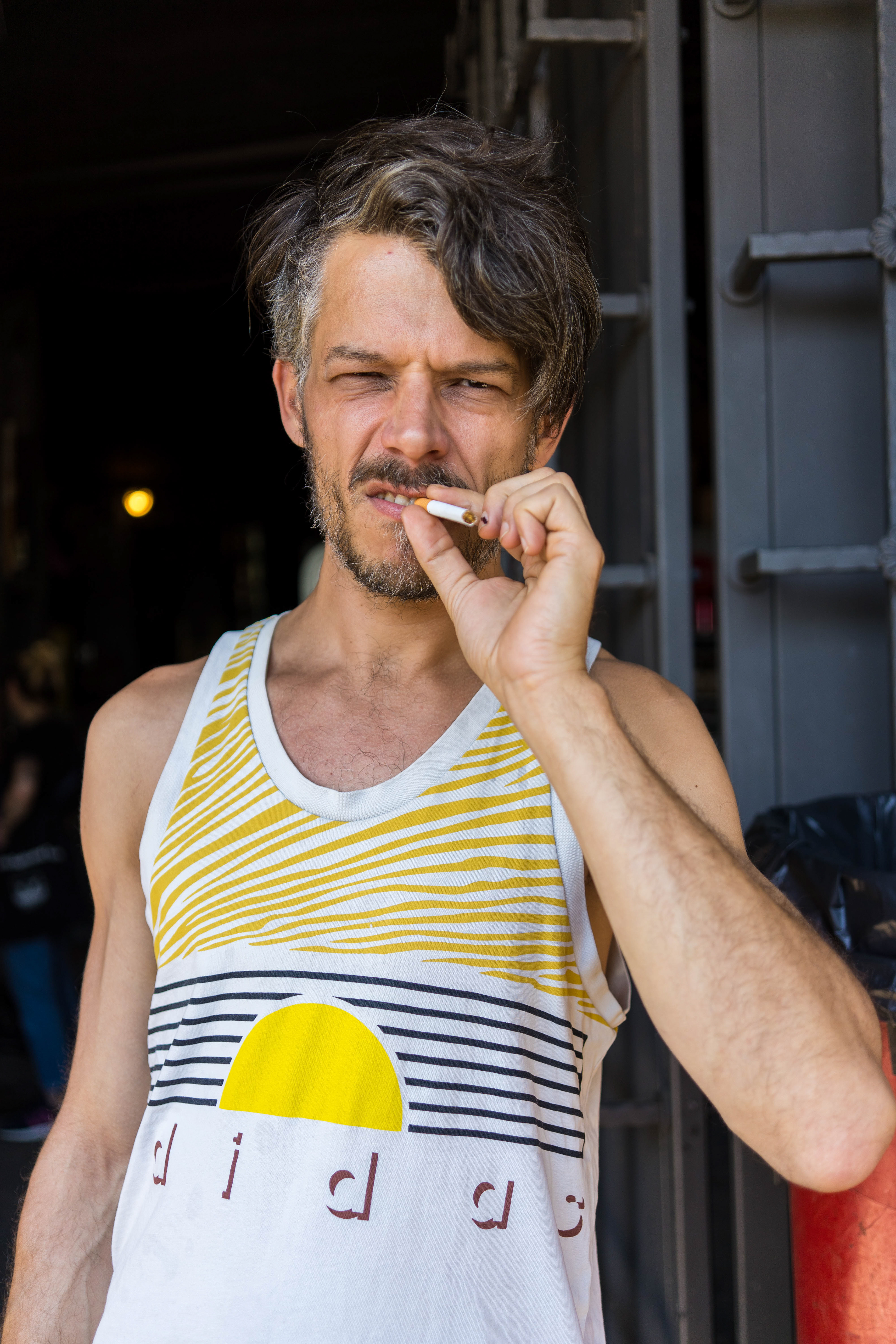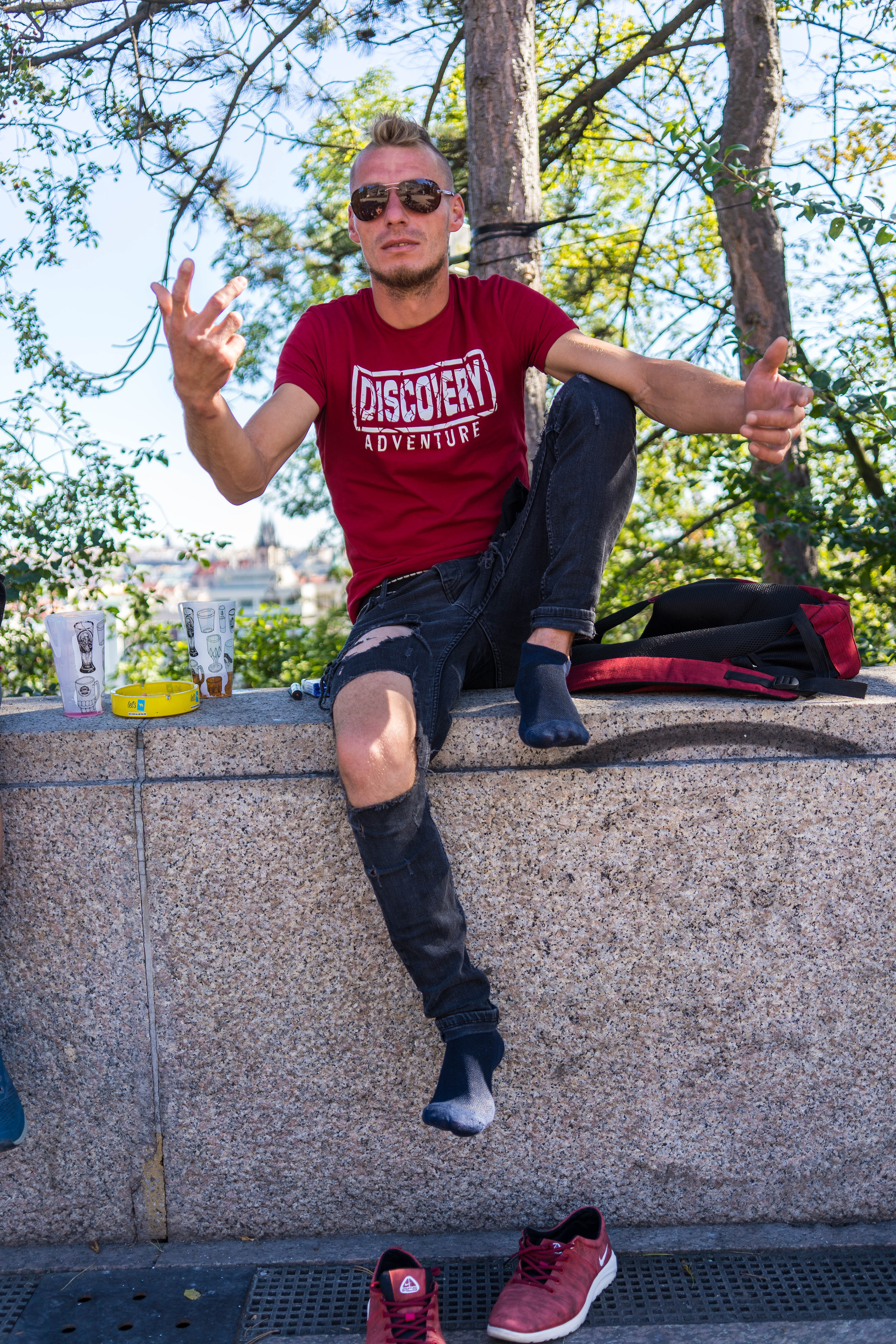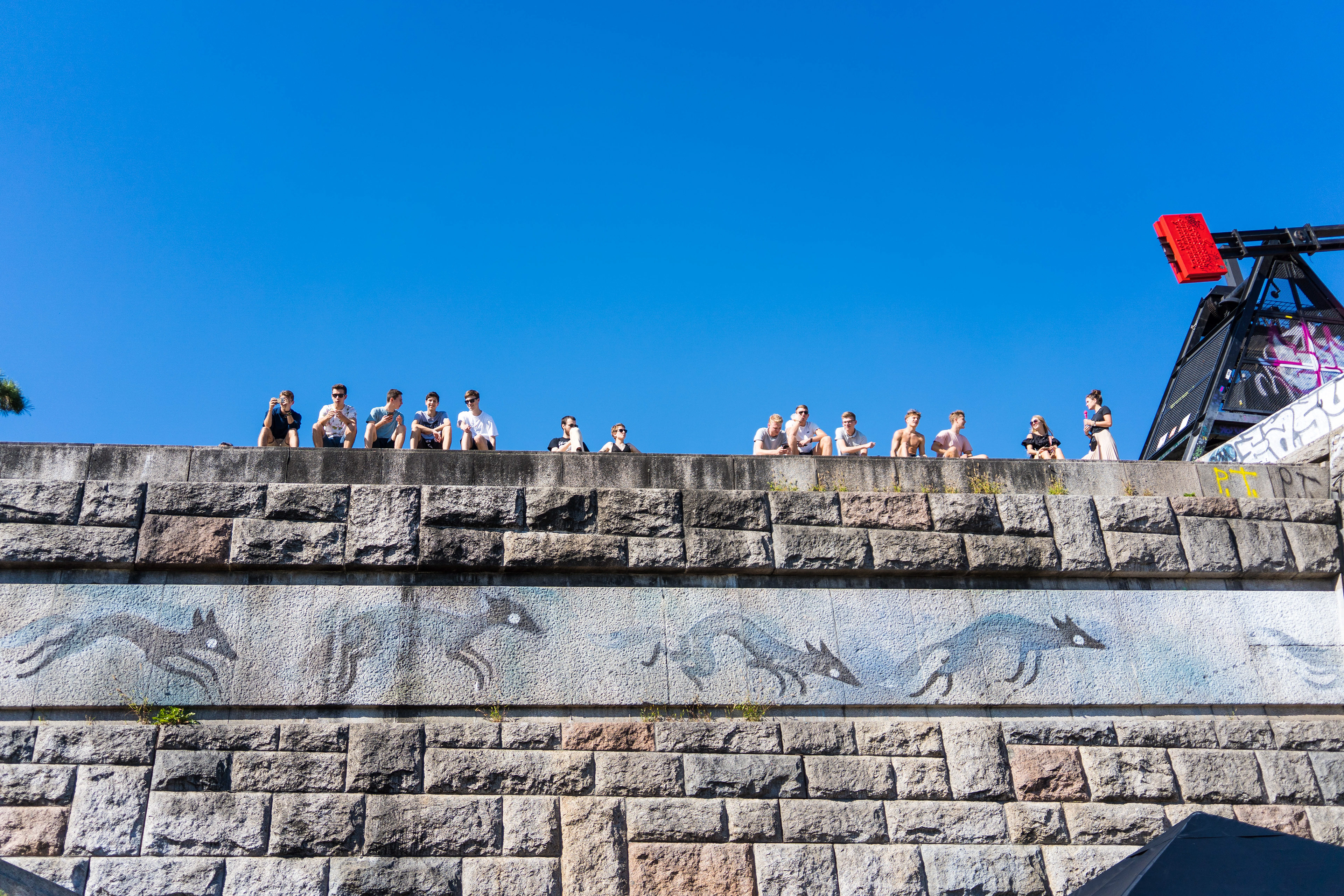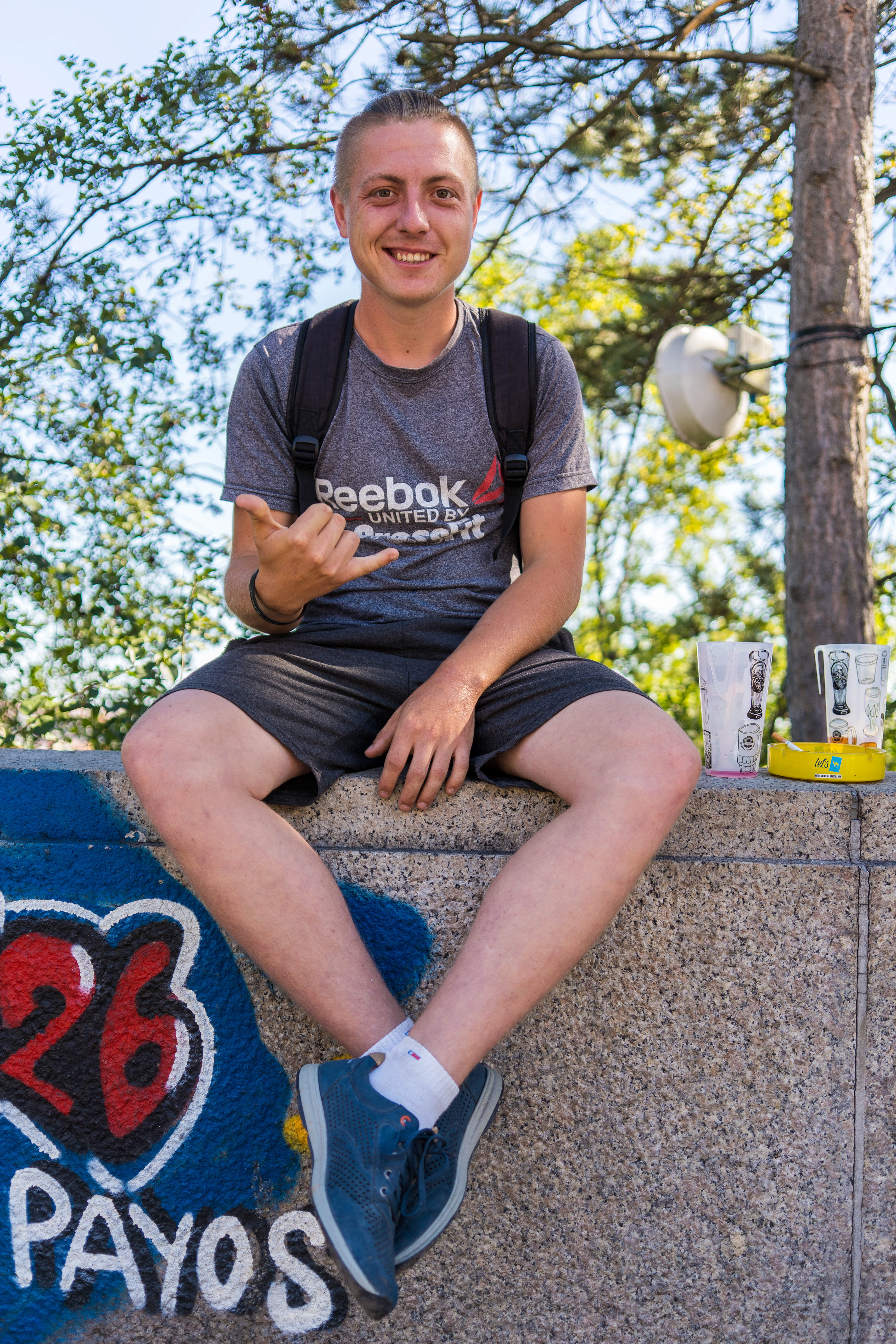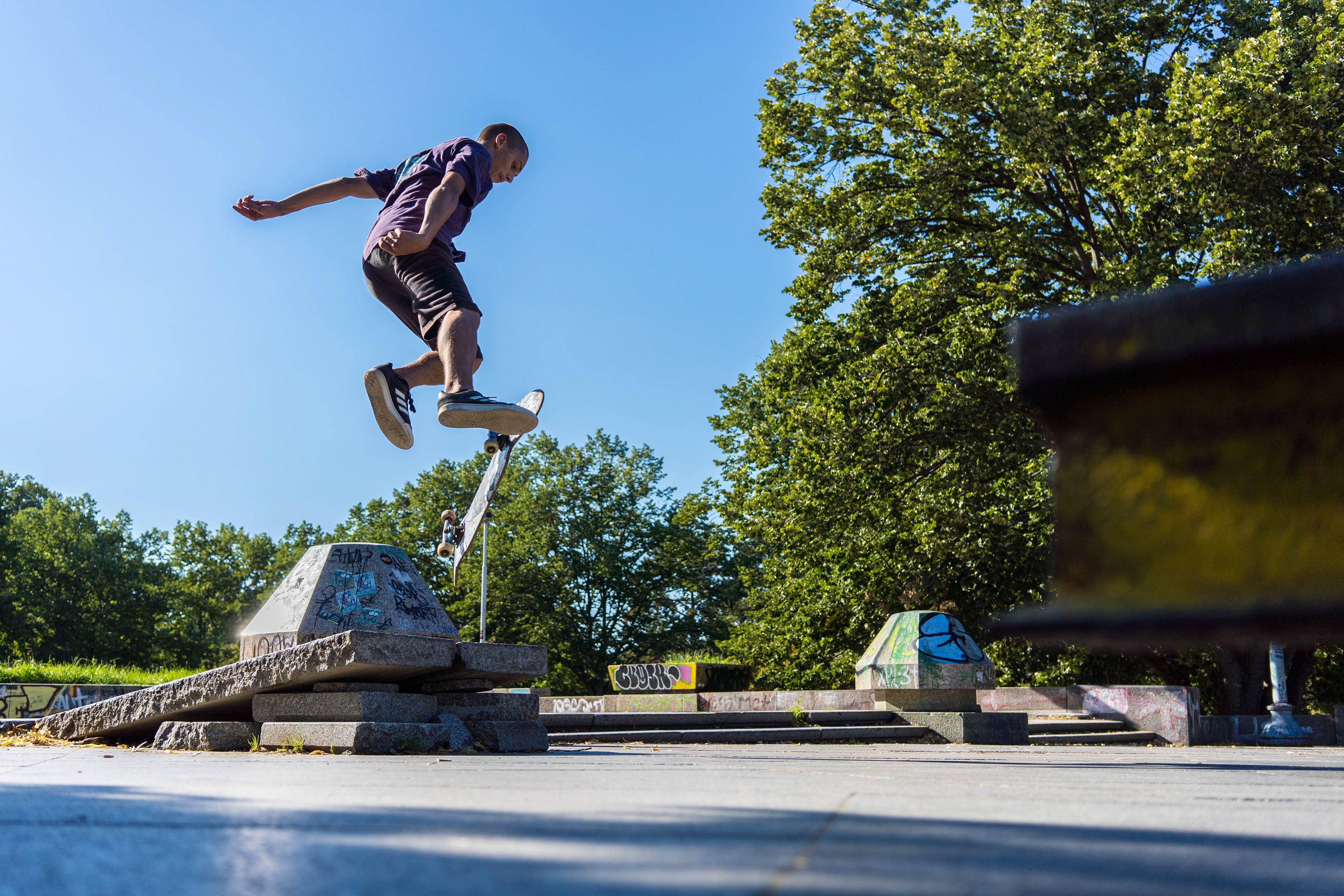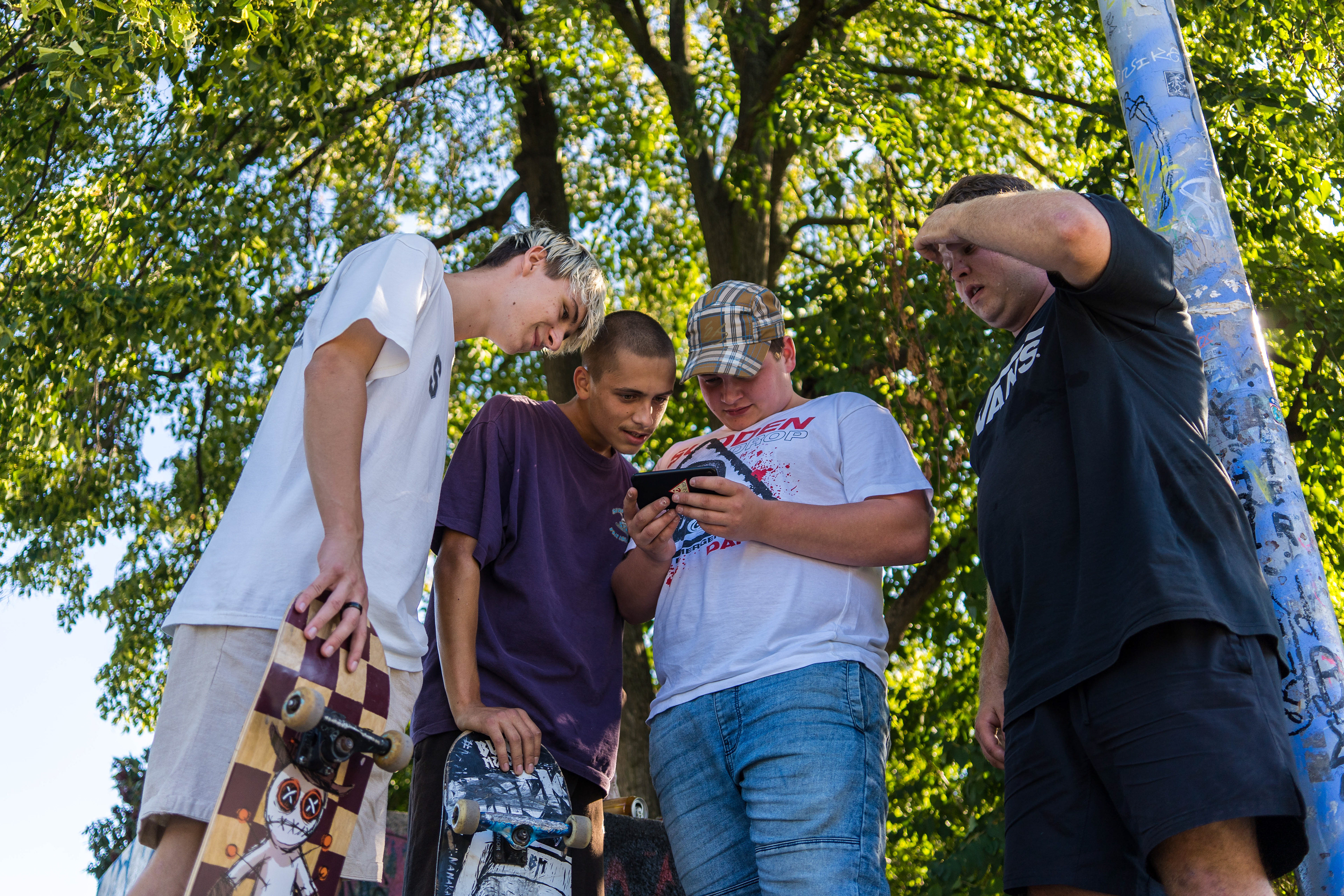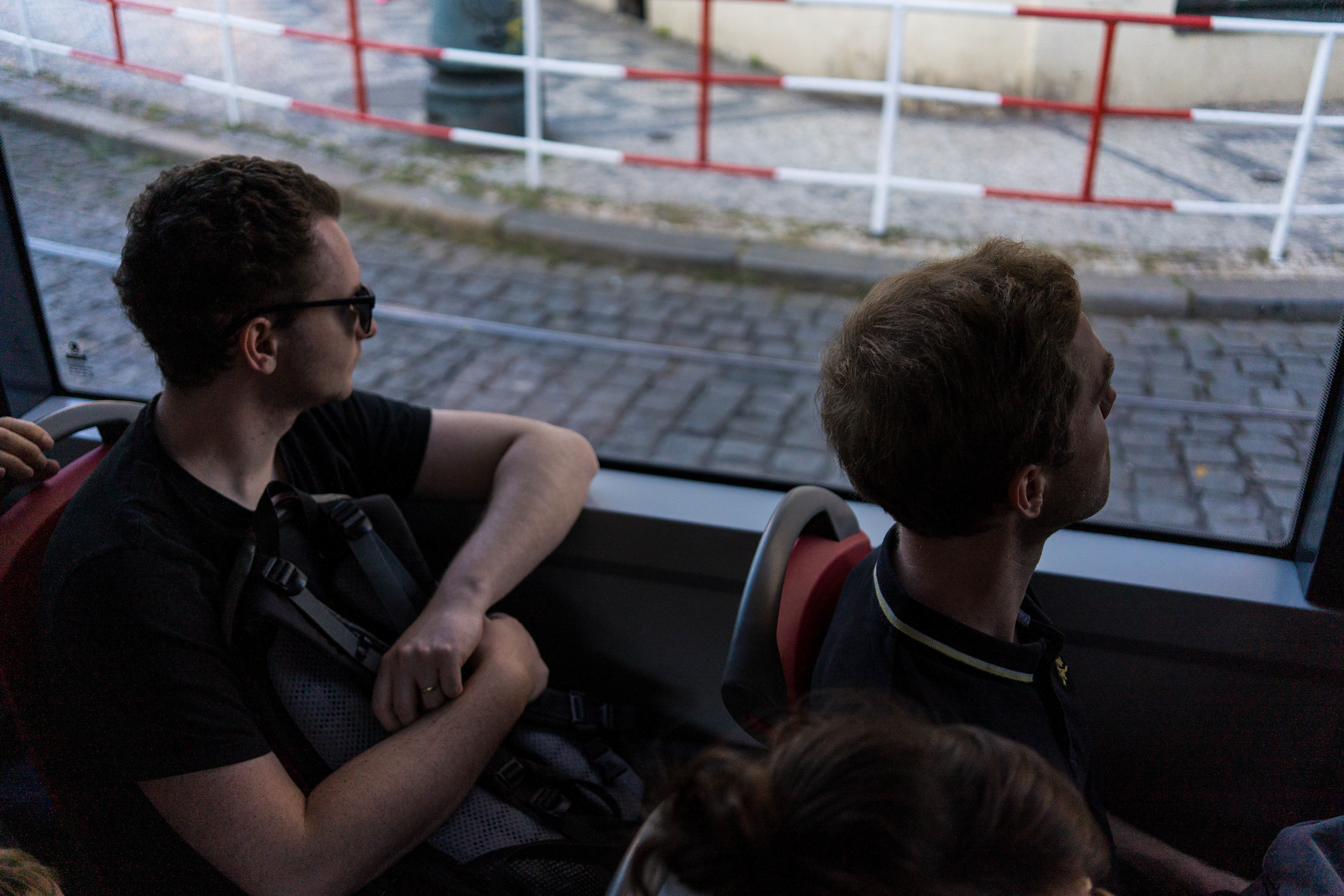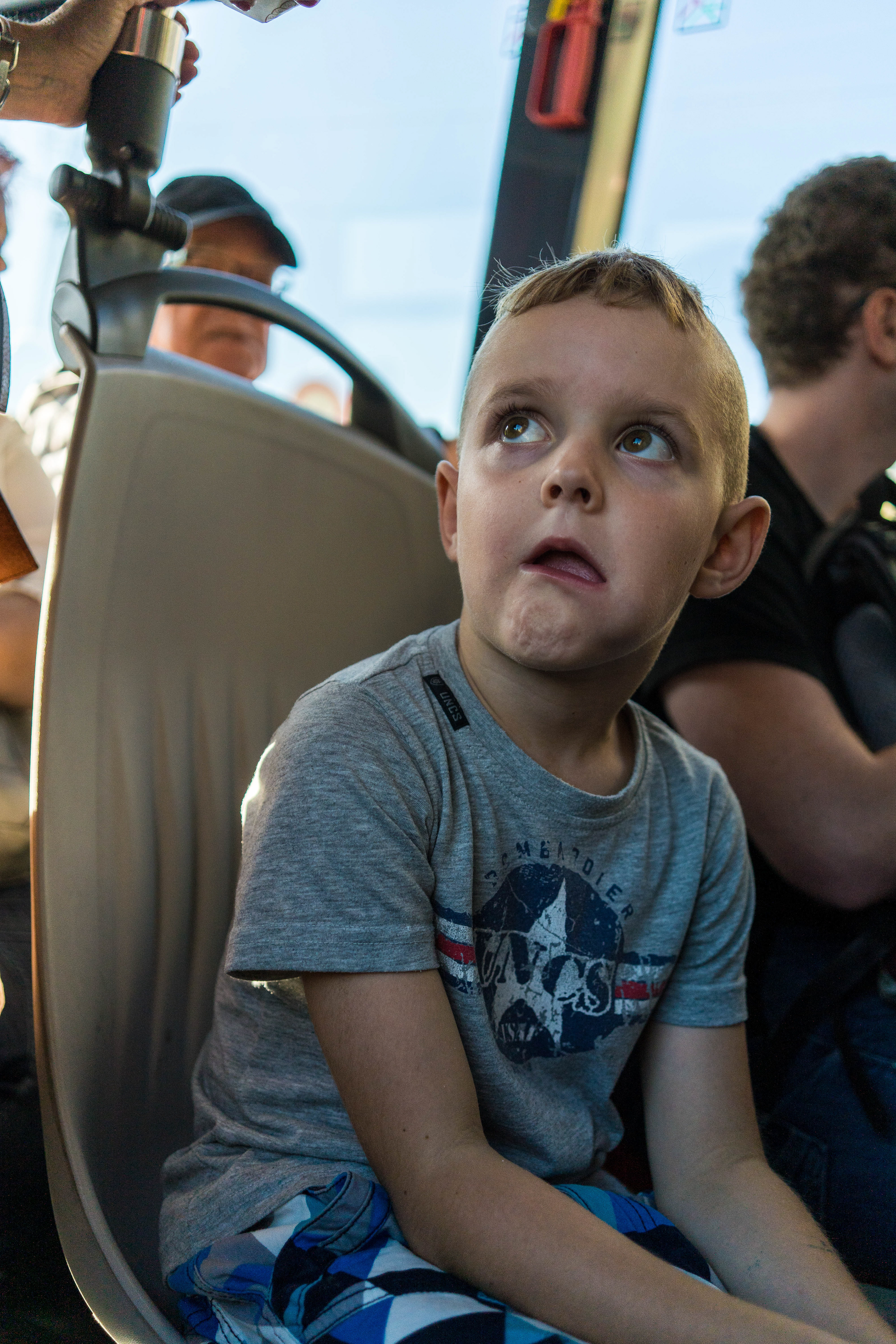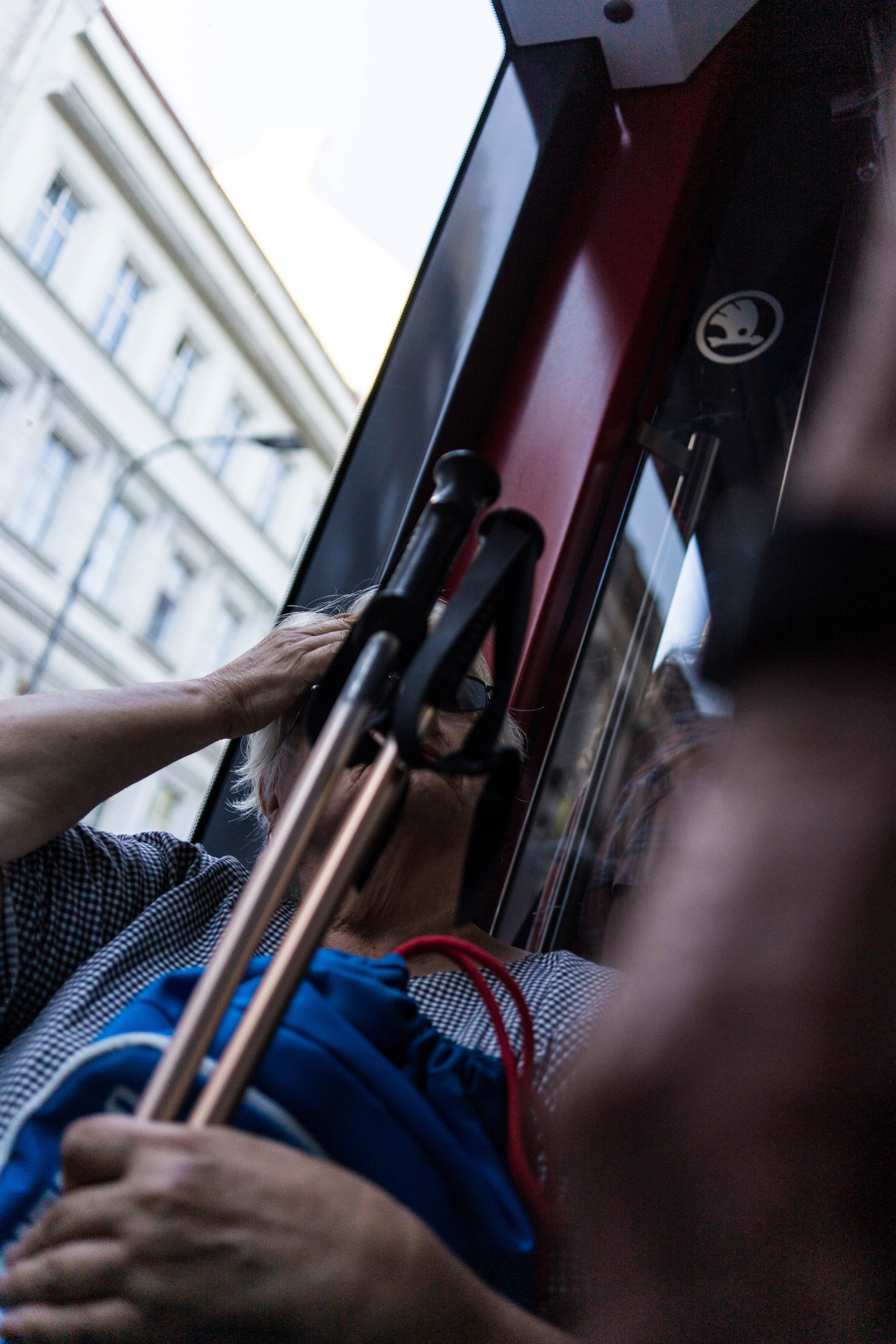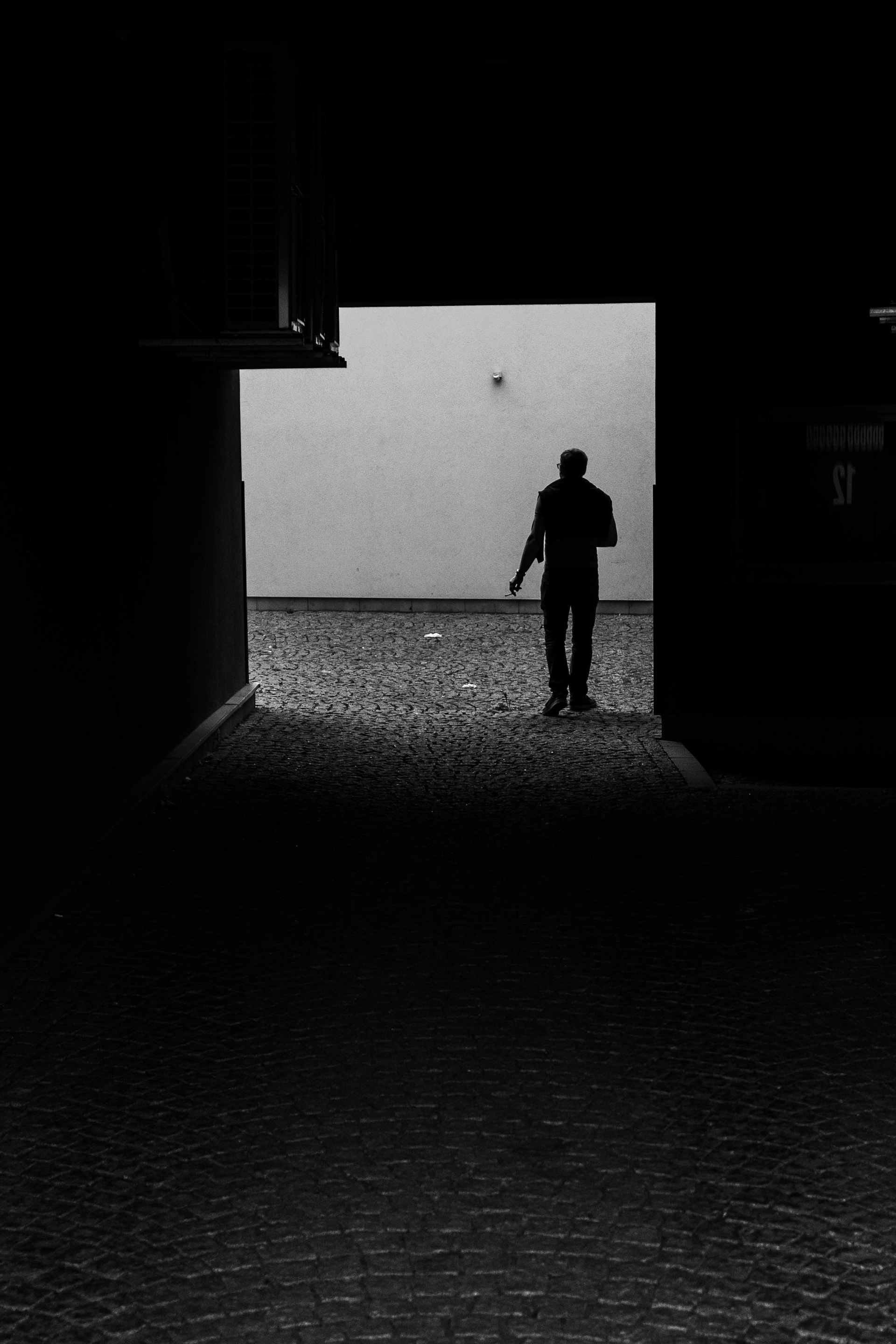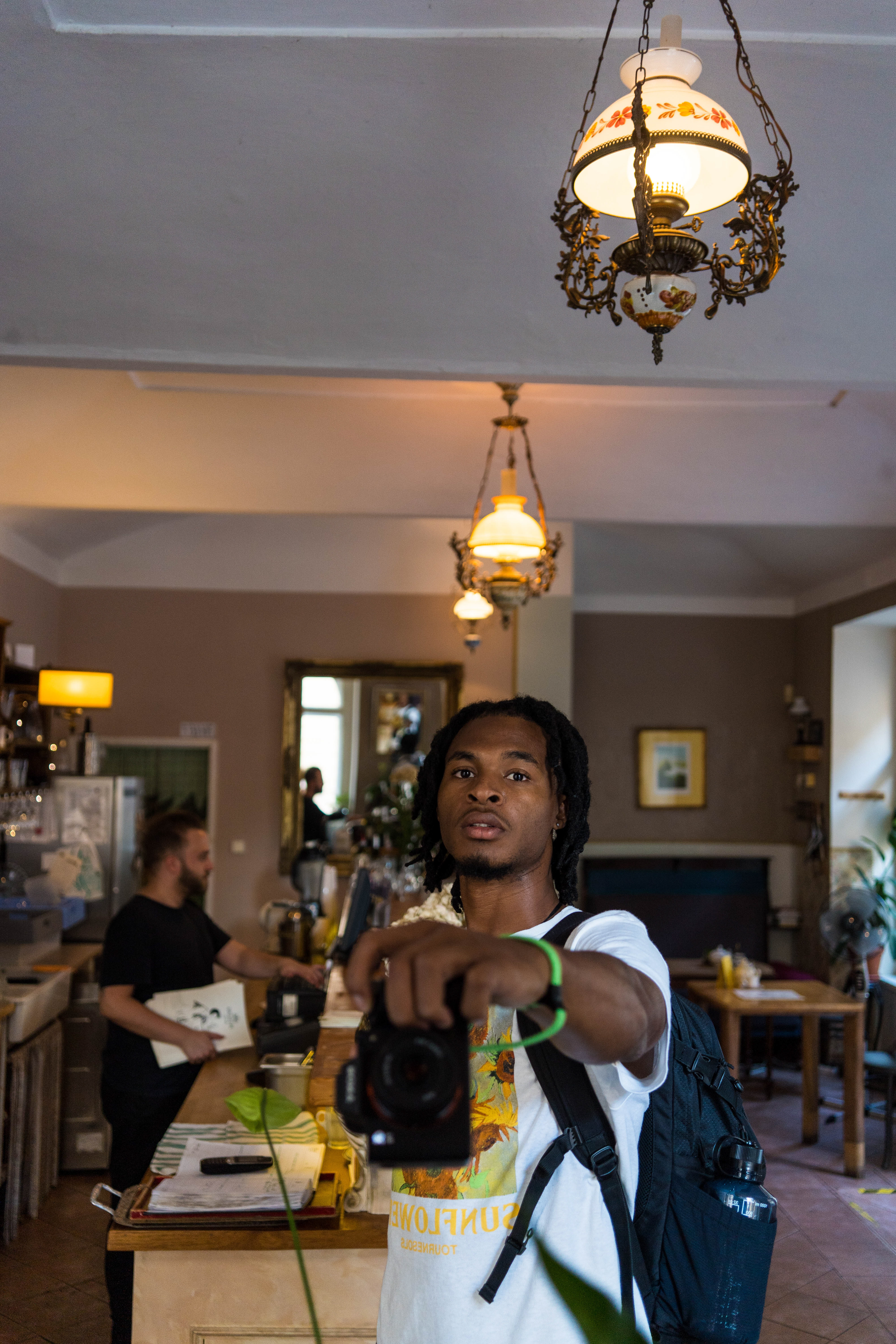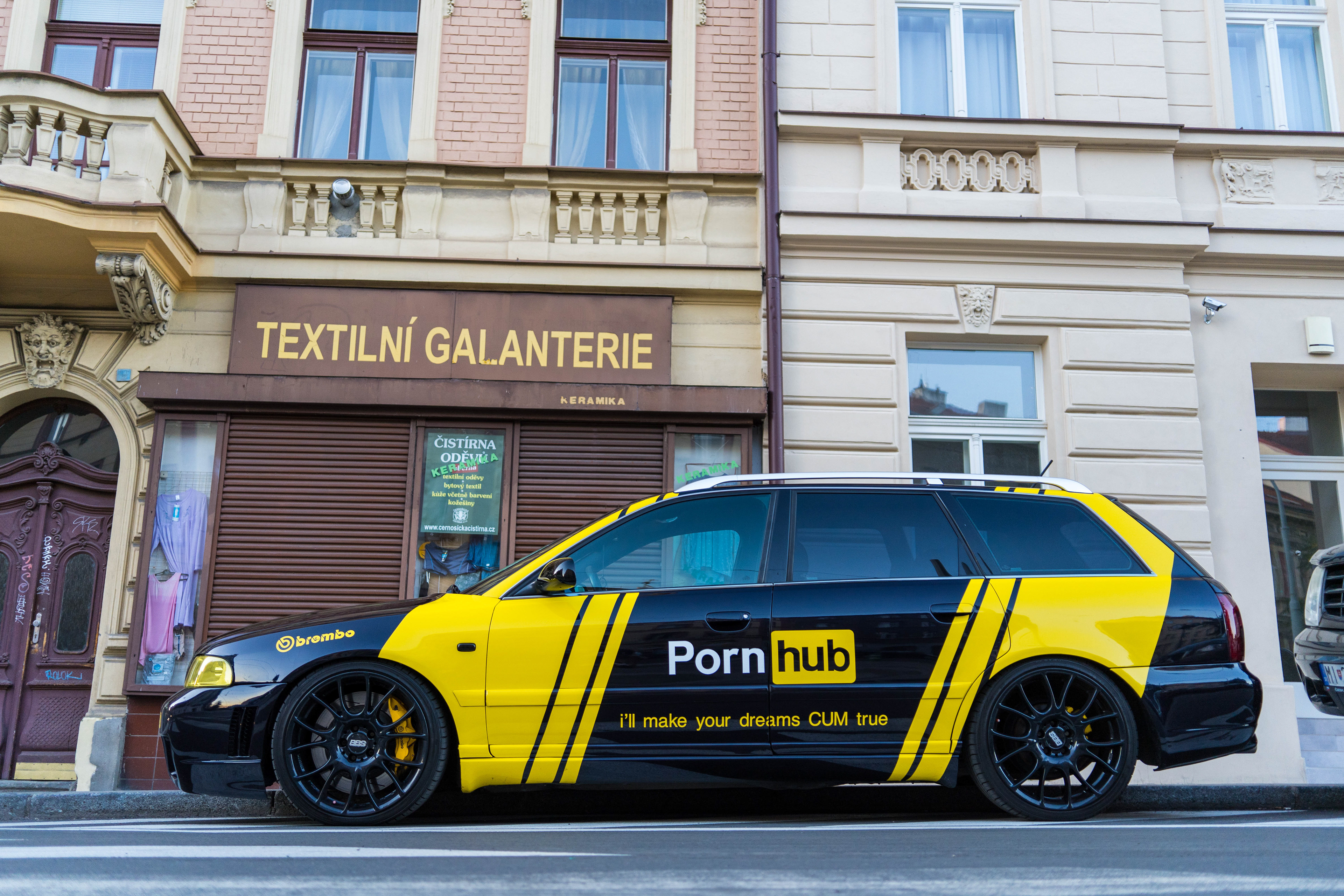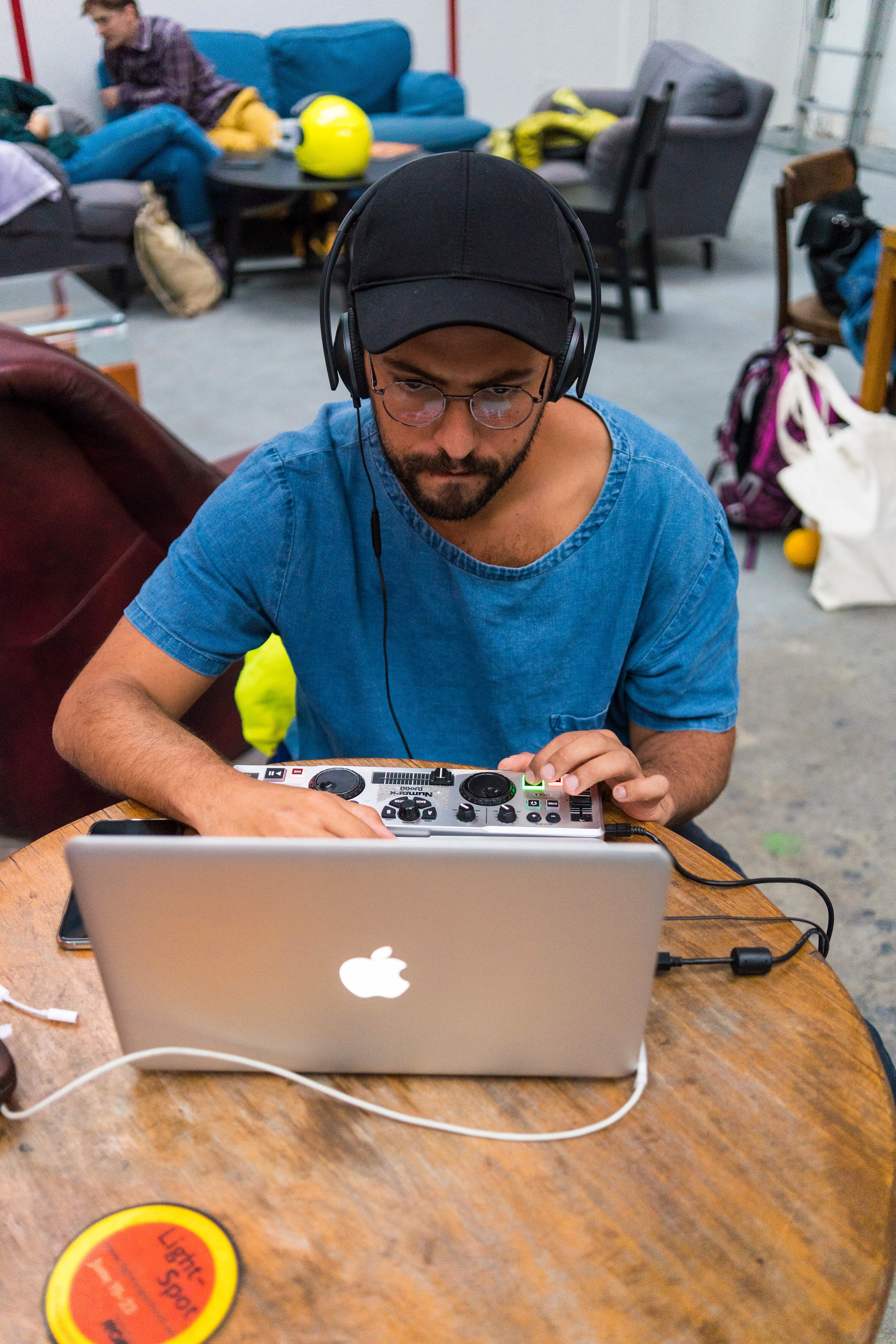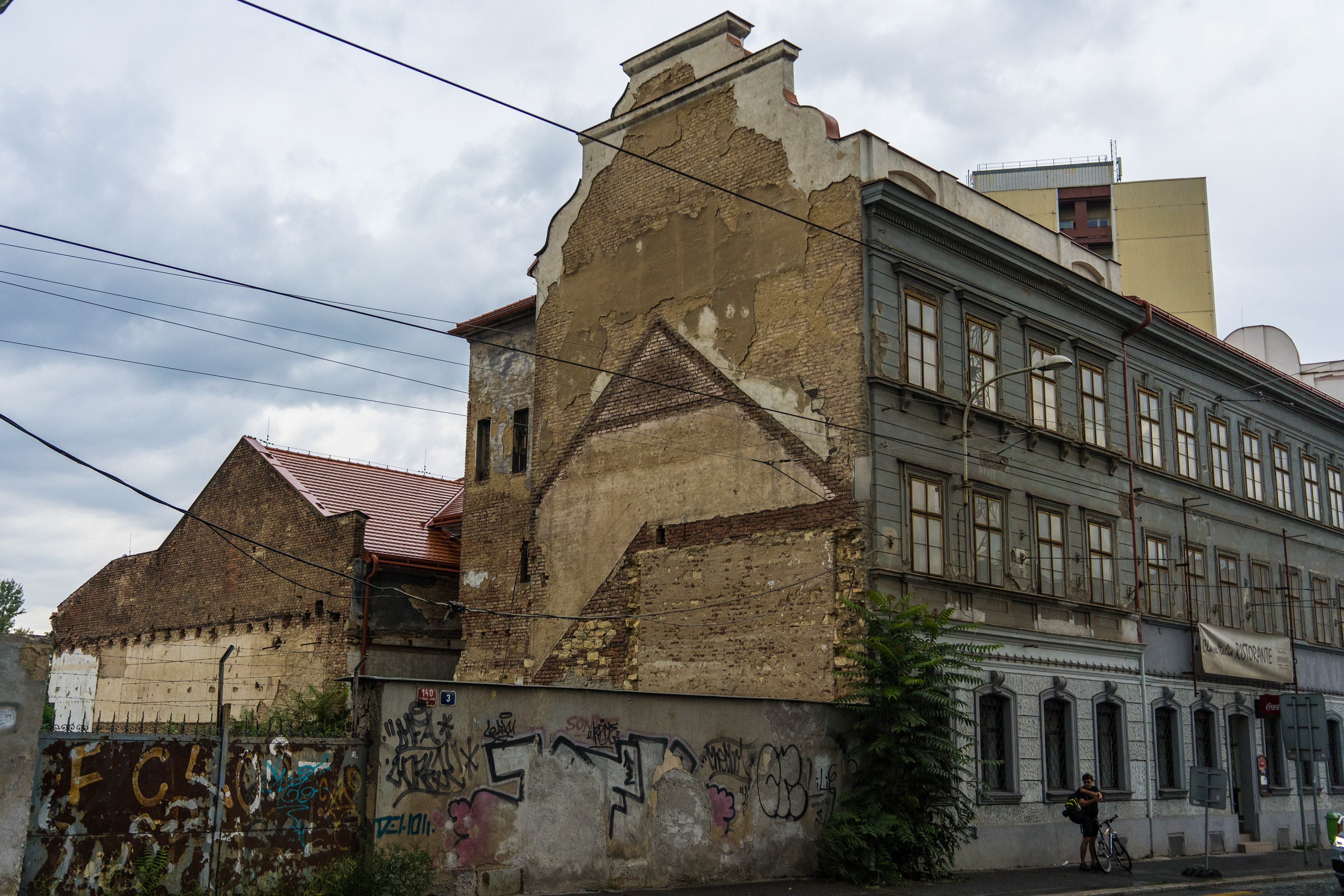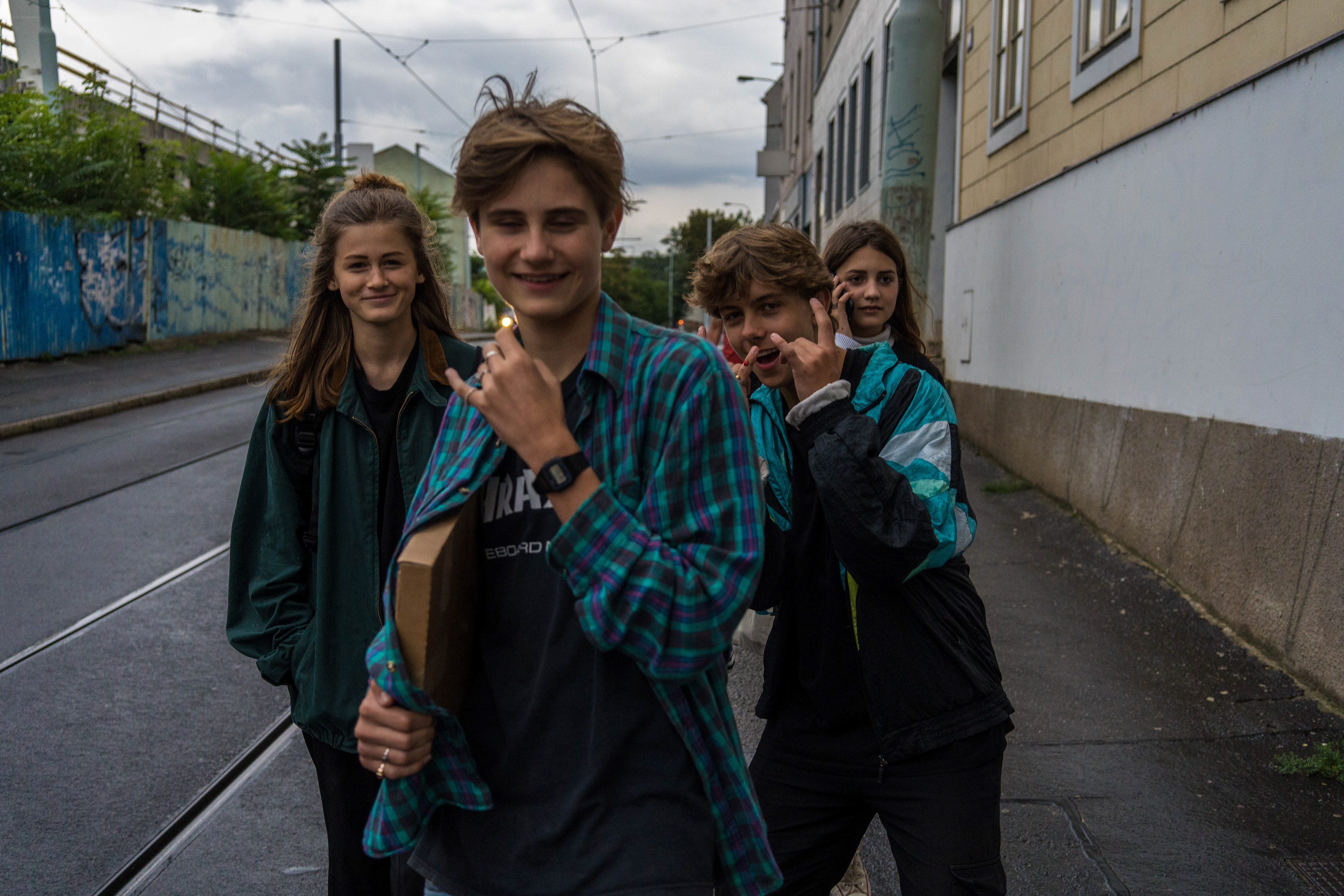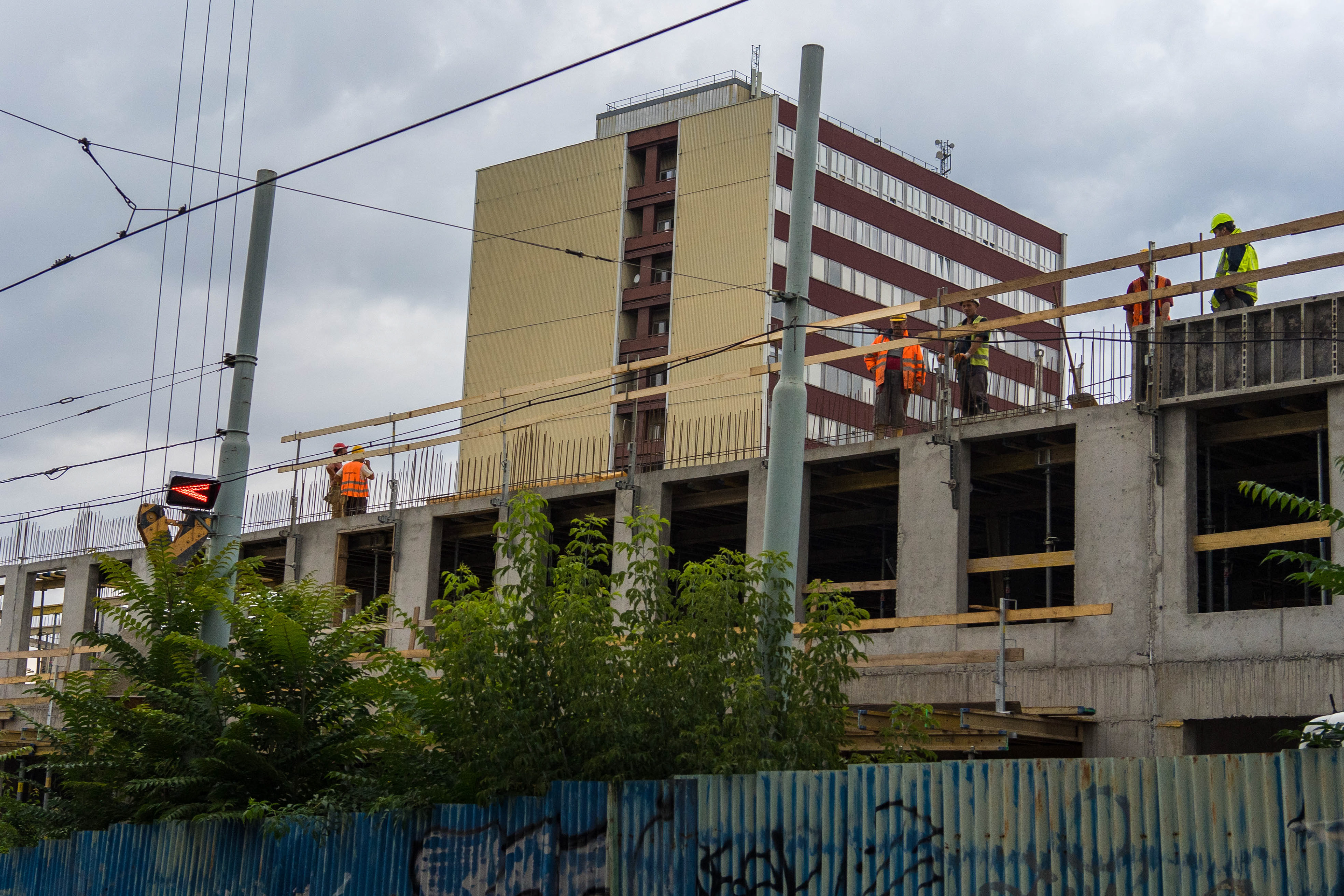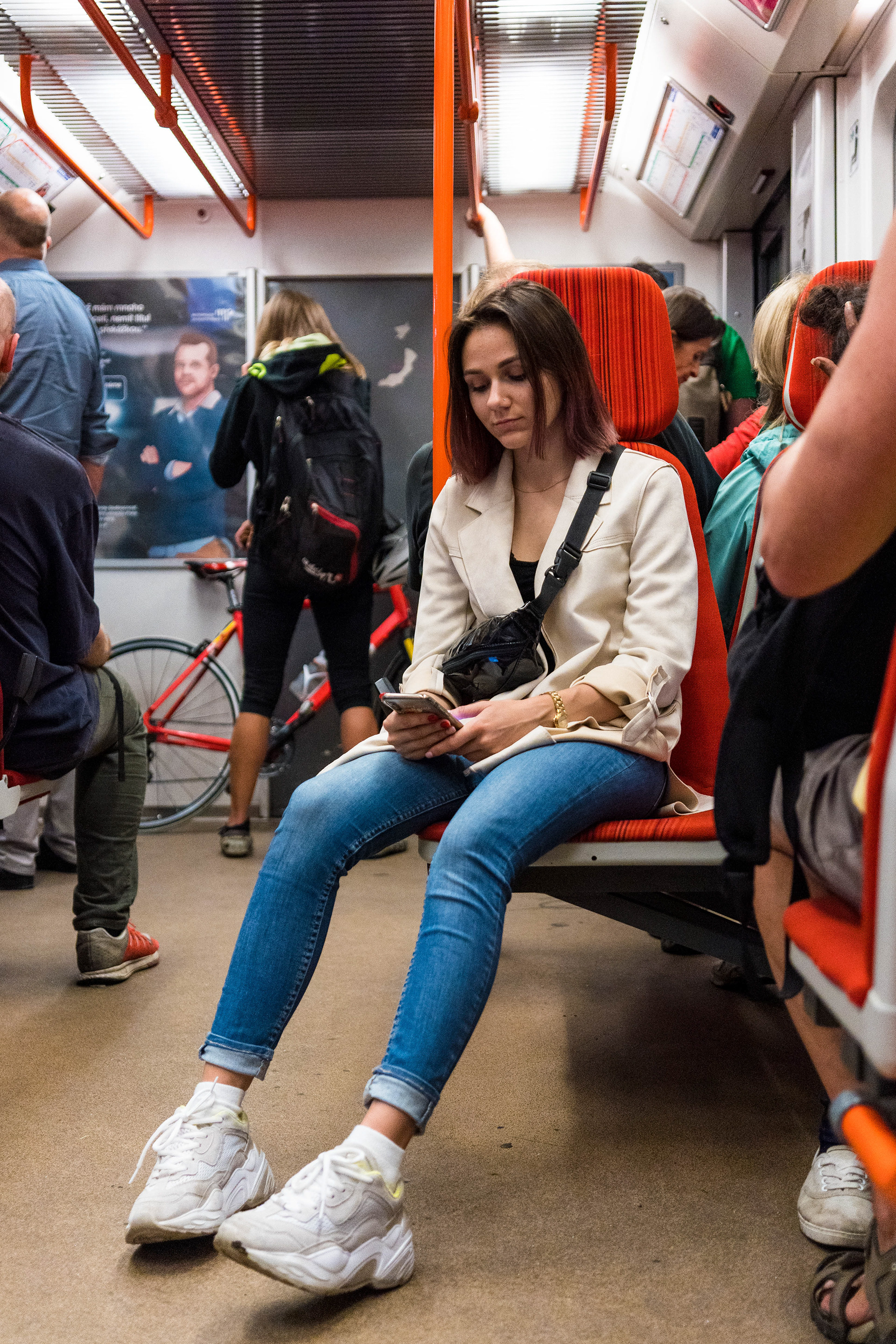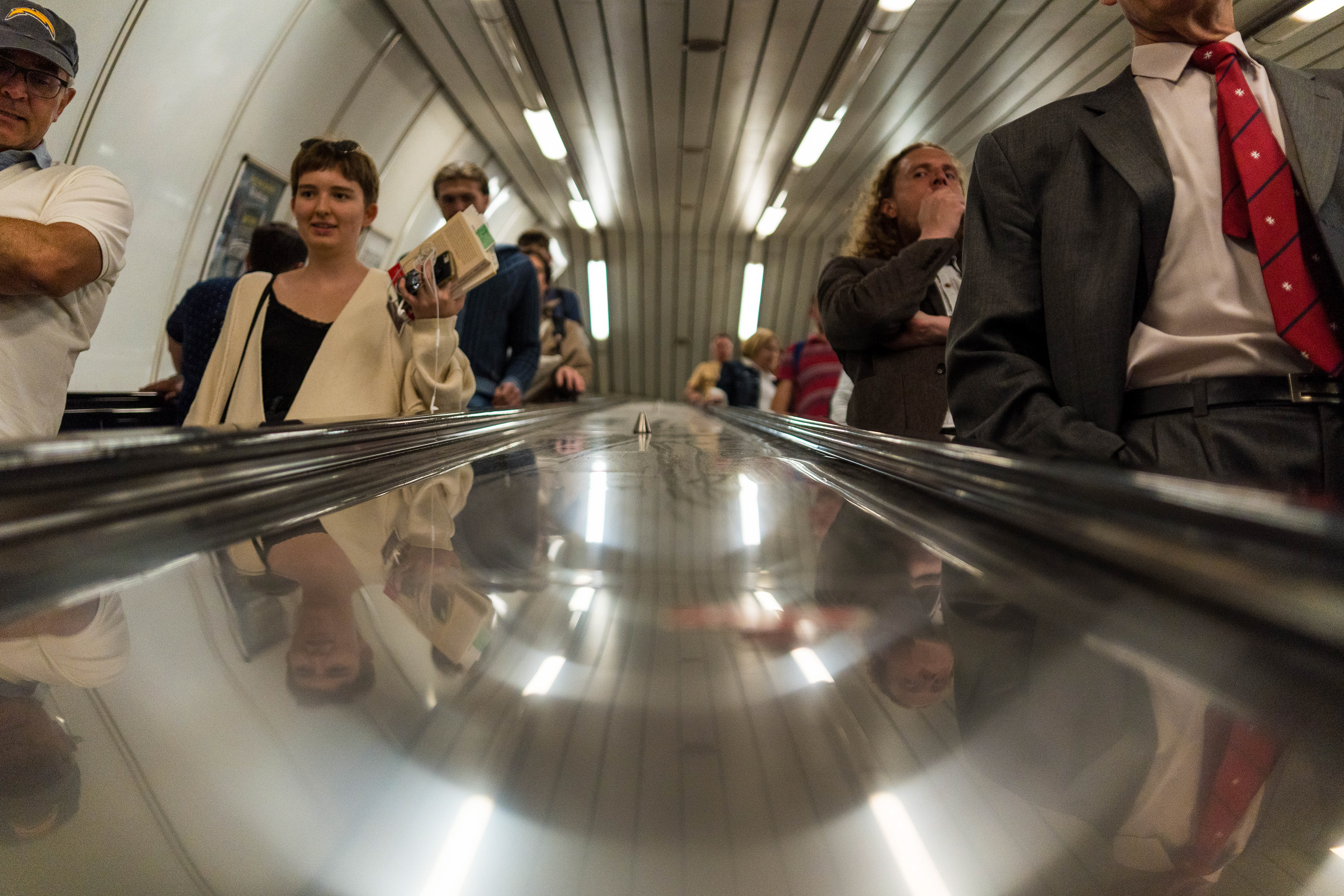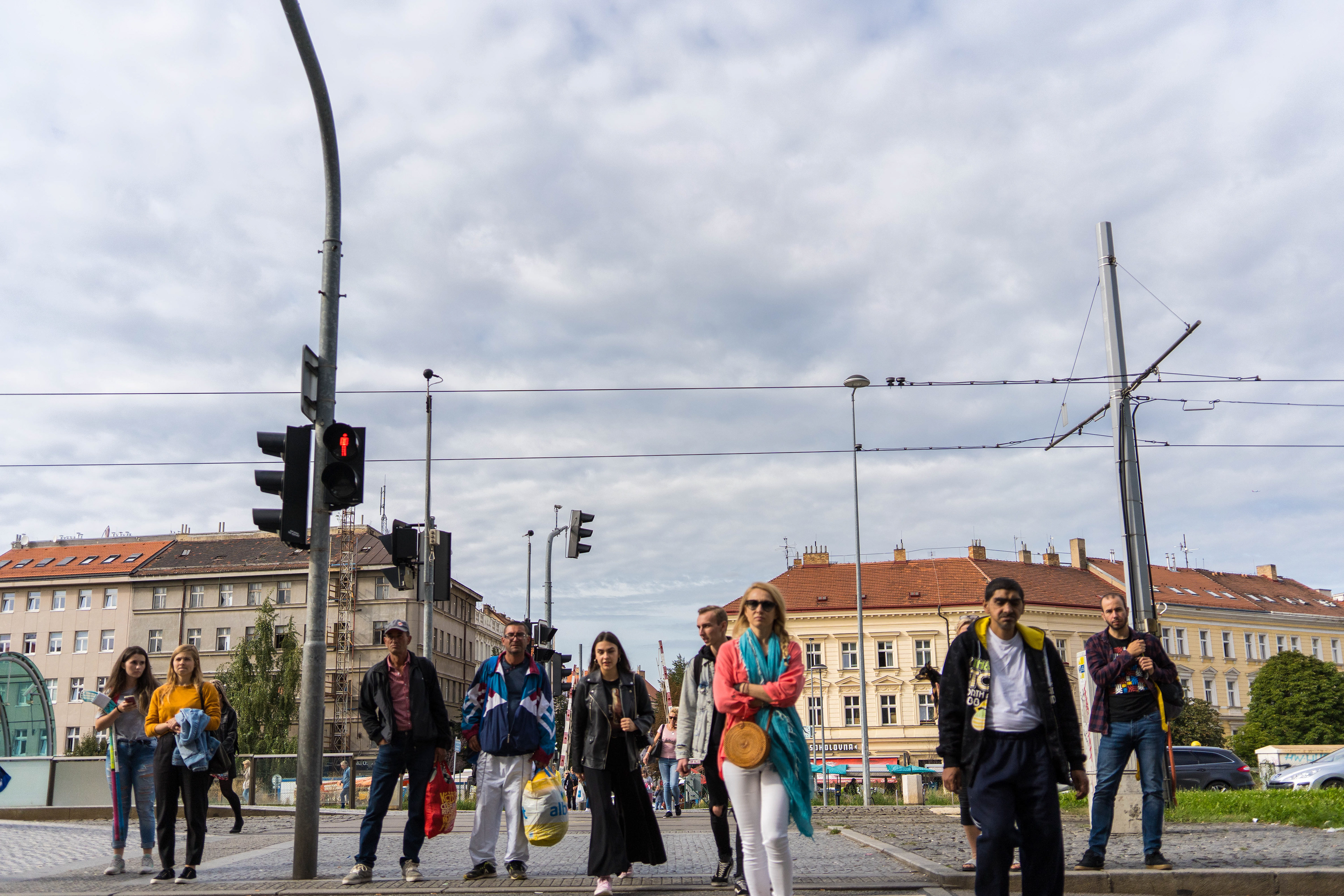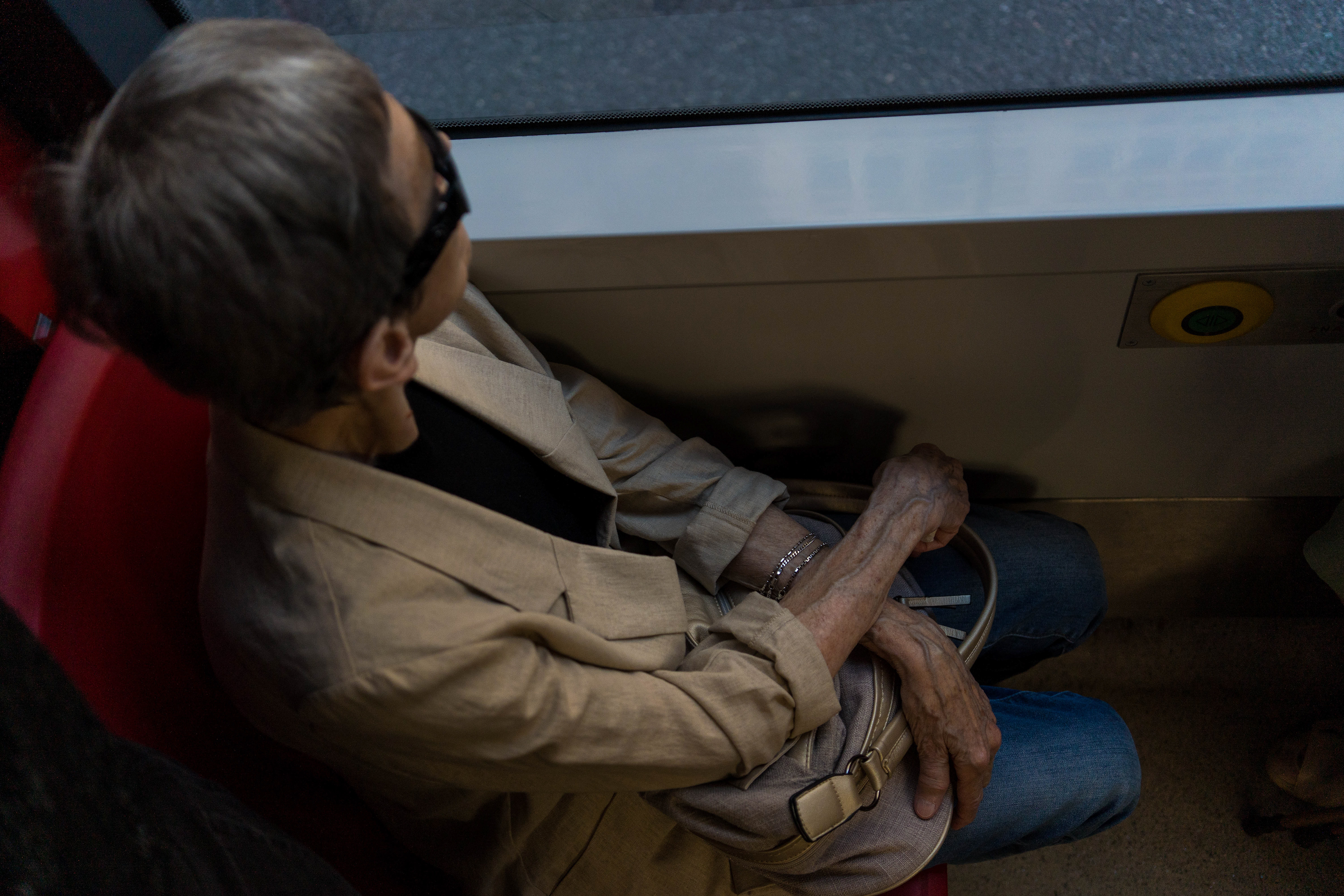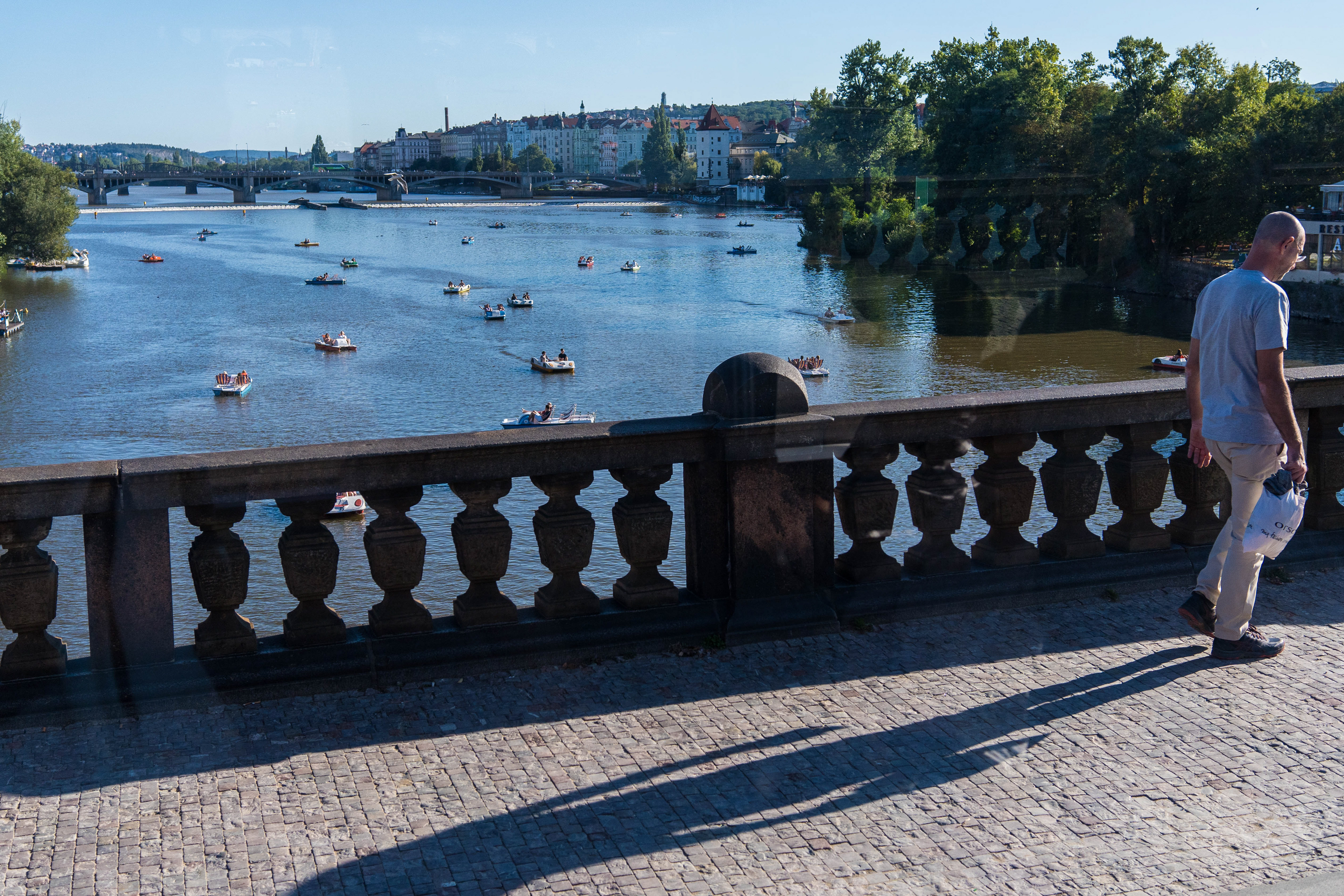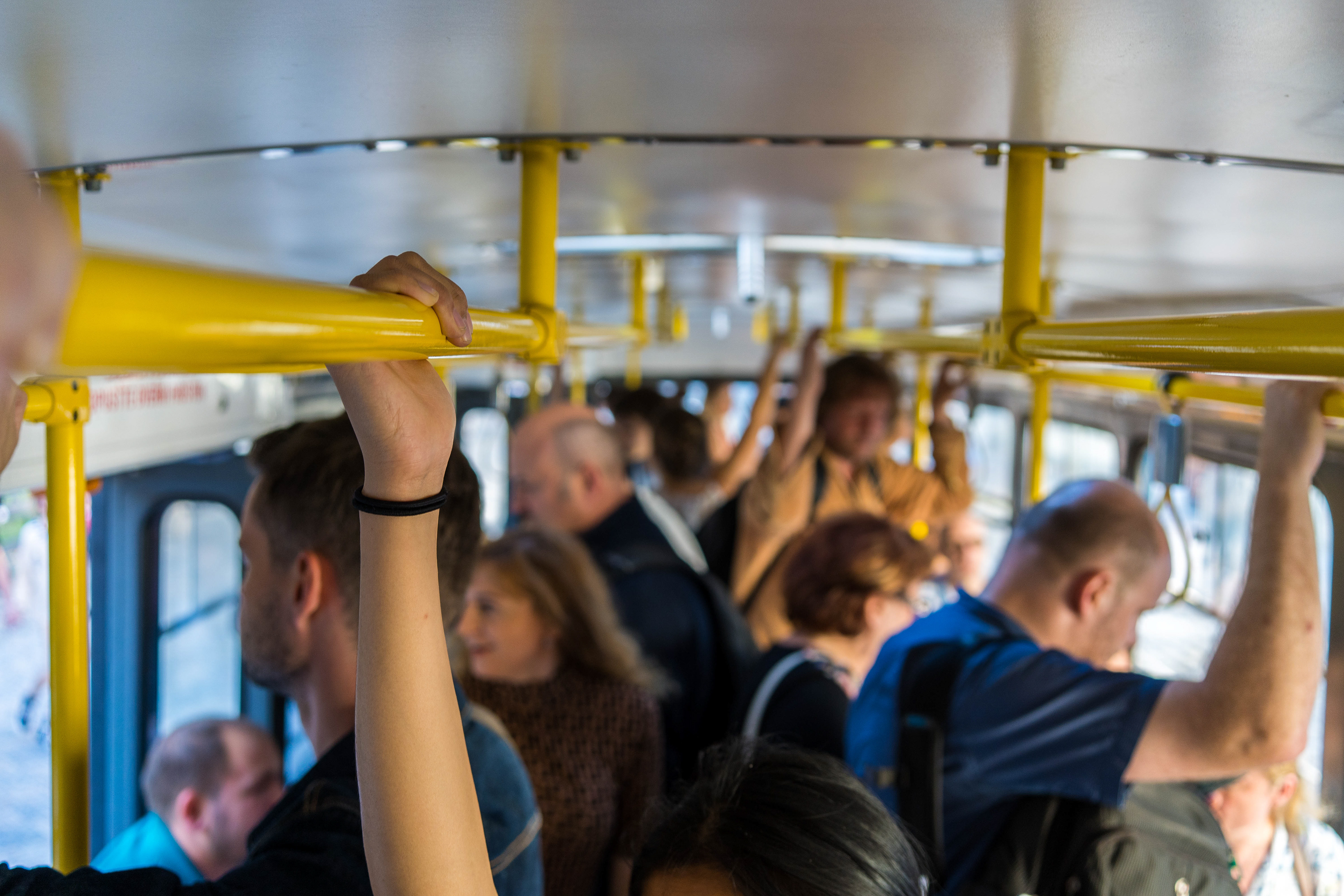 My First Week in Praha! (9/1 - 9/6)
My first week was dope! After landing in Prague, I got picked up by a man named Vladimir who works as a driver for my program. He drove me from the outskirts of the city through the heart of it pointing at historical monuments, old buildings, important bridges, and other landmarks before taking me to drop my things off at Hotel Lunik where I would live for the week while staff figured out my host-family situation.
After driving around the city and dropping my things off in the hotel, Vladimir took me to an art gallery/café where I would be meeting my classmates. When I arrived, I met my program director and homestay coordinator, while all of my peers were returning from exploring Prague. I had no clue what to expect my class to look like. There was a facebook group that consisted of 12 people who joined during the summer (including myself), but I never really checked it. I thought some students just hadn't joined, but sure enough, there were only 12 of us.

As my peers begin to pile in to the café and order tea, I noticed how much I stood out within our small group. I didn't expect to be "the only" in so many elements of my identity. I am the only student that studies photography.  I am the only person above 6 feet. I am the only super-senior (and the oldest). I am the only man in the group. I am the only black person. I've been an only on several occasions throughout my life, but never to this extent.

I could only wonder about all the other categories I might be alone in. Am I the only one that is on financial aid? Am I the only one that had to fundraise to make this trip possible? Am I the only one worried about fitting into this country? Am I the only one concerned about fitting into this program? I buried all of these thoughts in the moment. It was time to introduce myself.

We talked about where we were from, what schools we attended, what we studied, and why we decided to come to Prague. Many of us had mutual friends because we went to small liberal arts schools. One student's mom even happened to be my first-year dean at Bowdoin. Small world? Nah, we just big out here.
The first week was all exploration and orientation. I got to meet my professors for my Czech language class, art history class, and literature class. We went to so many dope restaurants. The food was fire and it was all so cheap!!! That's enough to make me want to move here. I got lost in the city learning how to use the tram and the metro, but I made it work.
The pictures you see here are products of my exploration in Prague.You'll see photos of my classmates,  portraits of strangers on the tram, photos at Stalin Park (a famous skatepark in Prague not too far from my school), some really old architecture and a bunch more. 
Let me know what you think! I appreciate travel

ti
ps, too.
More photos and words on the way!